Breaking News this Afternoon in Nigeria

Monday 26th September 2022

Top Nigeria News Dailies Update from Newspaper Headlines Today this Afternoon

Read also latest news in nigeria Monday 26th September 2022
Retired Nigerian Soldiers Protest Against Unpaid Allowances In Abuja
  Some retired soldiers are protesting in Abuja over salary and pension gaps among the ranks of serving and retired military personnel. The protesters who defied the rain hit the streets on Monday with mats and banners. A banner was observed which contained a comprehensive list of the protestors' demands, reading: "Review the wide disparity
JUST IN: Osun Election Tribunal adjourns hearing till next Tuesday 
  Ayobami Agboola, Osogbo Osun State Election Petition Tribunal sitting on the petition of Governor Gboyega Oyetola against the declaration of Ademola Adeleke as the Governor-elect has adjourned to Tuesday, October 4 for the proper commencement of pre-hearing. The adjournment followed the decision of the tribunal to grant the INEC, PDP and Adeleke seven days
JUST IN: Darkness As National Grid Collapses Again
  The Electricity Transmission System also known as the power grid has collapsed again. The collapse occurred  at 10:51am on Monday, September 26. The Enugu Electricity Distribution Company PLC (EEDC), which confirmed this in a statement to its cuatomers, said that works are ongoing by TCN engineers to fix the grid. Here, below, is the
APC: PCC pacifies PGF, others over their nominations
*Cofirms Nnamani 'working' for Tinubu Johnchuks Onuanyim, Abuja The All Progressives Congress (APC) Presidential campaign Council (PCC) has appealed to the governors of the party and other bodies over their nominations into the campaign council. According to them, their nominations would be accommodated. The APC governors, under the umbrella of the Progressive Governors Forum (PGF),
Withdraw from 2023 elections now – LP tells Tinubu, Shettima 
  Olufemi Adediran, Abeokuta The Labour Party (LP) has called on the presidential candidate of the All Progressives Congress (APC), Asiwaju Bola Ahmed Tinubu and his running mate, Kashim Shettima to immediately withdraw from the 2023 general election. The party insisted that, the APC-led administration had failed Nigerians following its "gross incompetency and ineptitude". The
JUST IN: FG Orders VCs To Reopen Varsities, Start Lectures With Immediate Effect
  The Federal Government has directed vice-chancellors to re-open universities and commence academic activities immediately. The directive was issued through the National Universities Commission (NUC) in a letter signed by the Director, Finance and Accounts of the NUC, Sam Onazi, on behalf of the Executive Secretary of the Commission, Professor Abubakar Rasheed. The letter was
JUST IN: Buhari returns to Abuja after UNGA77
  Lawrence Olaoye, Abuja President Muhammadu Buhari, early Monday morning, returned to Abuja after an eight-day outing in New York, the United States (US), where he participated in the 77th edition of the United Nations General Assembly (UNGA77). His attendance at the UNGA 77 this year is his last as the nation's President because he
JUST IN: Deadly gun attack at Russian school
  A gunman has opened fire at a school in central Russia, killing at least six people and injuring twenty, Russian officials say. Ambulance and security services have arrived on the scene in the city of Izhevsk, reports the BBC. The shooting took place at school number 88, with almost 1000 pupils and 80 teachers.
Italy's far right on course to win election
  Far-right leader Giorgia Meloni has claimed victory in Italy's election, and is on course to become the country's first female prime minister. Ms Meloni is widely expected to form Italy's most right-wing government since World War Two, reports the BBC. That will alarm much of Europe as Italy is the EU's third-biggest economy. However,
'Explosive' typhoon barrels towards Philippines
  Four rescue workers have been killed and one left missing after a typhoon hit the main island of the Philippines. Typhoon Noru, previously classed as a super typhoon, caused gusts of up to 240kph (149mph) on Luzon, where more than half of the country's 110 million population live, reports the BBC. Forecasters say the
Read also Nigerian Newspapers Today and Nigeria News Today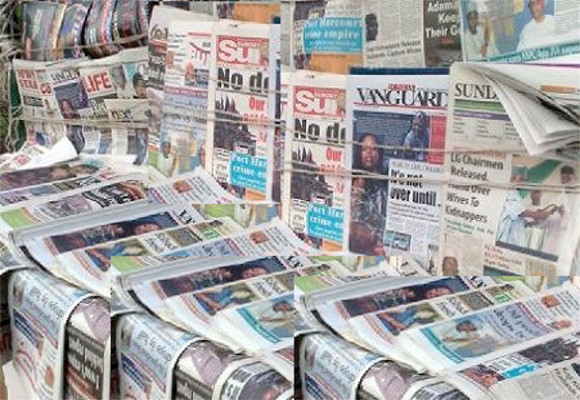 You can also check Breaking News this Afternoon in Nigeria