Sahara Reporters Latest News Today

Monday 6th September 2021

Sahara Reporters Latest News Today and headlines on some of the happenings and news trend in the Country, today 06/09/21

Read also nigeria newspapers Monday 6th September 2021
E2%80%94-activist-sowore target=_blank rel=noopener>Why Nigerians Find Ways To Be Happy Amid Bad Leadership, Life Of Misery— Activist, Sowore
Human rights activist, Omoyele Sowore has said Nigerians always find ways to make themselves happy despite living almost miserable lives.
 
Sowore stated this while responding to a question from Toyin Falola on the reconciliation between the security challenges bedevilling the country and the elaborate social events held in the country. 
Falola asked: "How do we reconcile banditry, killings with the elaborate social events in Nigeria, Obi Cubana, Buhari's son's wedding ceremony?"
 
Sowore said the Nigerian state is already riddled with an internal crisis and Nigerians, young and old, simply find a way to keep their hopes alive. 
 
He said: "The Nigerian state is riddled with internal contradictions and these contradictions are multi-layered, some of them we can explain within sociology, some you can explain within the realm of religion, some you can explain within the realm of just keeping hope alive.
 
"You see, young people embrace some of the most ridiculous means of interacting and engaging with themselves, while I get upset sometimes, I just understand that they have been beaten so badly every day, they never had a great life, they never had a government, no social security, they have to fend for themselves and it is just human to find a social outlet to make yourself happy when you are a Nigerian and you've had 60 years of unbroken record of abuse in the hands of leaders that have been on national stage.
 
"That's what you see and call parties. The other layer of it is the complete political distraction too, socio-political distraction that I like to call it, they just allow some things to thrive so young people or old people will not have the presence of mind to pay attention to socio-political events that will destroy their lives. 
 
"Religion, social activities, fun, betting, all these things are the reason why the Nigerian society is the way it is but there is also another layer to it, that Nigerians are unique in a special way, they have what has been described as the Cannabis gene, that is peculiar to Nigerians. We are like the happiest people on earth even though we live the most miserable life, nothing can explain why we are like that except that there is a gene somewhere sitting at the bottom of our abdomen that has made it easy for us to be happy or find a way to be happy even though we live in misery."
News
AddThis
: 
Original Author
: 
Saharareporters, New York
Disable advertisements
: 
target=_blank rel=noopener>Nigerian Man Climbs Telecoms Mast, Threatens To Commit Suicide If A Woman Is Not Married To Him
A man in Gombe state has threatened to commit suicide by falling from a telecommunications mast if a woman is not married to him by his parent.
 
The man was said to have climbed the telecommunications mast in the central area of Gombe city in the early hours of Sunday, in protest at living as a bachelor despite being an adult.
An eyewitness said the young man may have been suffering from depression.
 
He said in Hausa, "For over three hours now, the young man has been up there insisting that he would commit suicide except his father takes a bride for him.
 
"Right now I can confirm that operatives from the Fire Service, the police, and Civil Defence Corps have been appealing to him to come down.
 
"As you may see from the video clip, a man has climbed up to plead with him and from all indications, there's hope that he is likely to comply.
 
"We're told by someone who claims to be from the same neighborhood with him that he's suffering from depression.
 
"He said the young man got digressed when his father died a few years ago." 
 
Asked whether operatives provided cushioning materials for the young man to land safely in case he falls, the narrator said there was nothing to suggest such was provided.
 
SaharaReporters can, however, confirm that at the time of filing this report, the young man had yet to abandon his attempt to commit suicide.
News
AddThis
: 
Original Author
: 
Saharareporters, New York
Disable advertisements
: 


target=_blank rel=noopener>Human Rights Activist, Sowore Identifies Two Types Of Murderers Who Brutally Killed His Brother, Olajide
Omoyele Sowore
Human rights activist, Omoyele Sowore, has explained the kind of pressure that pushed his younger brother, Olajide Sowore to be out early when he was shot dead along the Lagos-Benin Expressway on Saturday. 
 
In an interview session on Zoom with Toyin Falola on Sunday, Sowore said Olajide was under pressure to provide for the needs of the huge family which was what prompted the deceased to be on the road as early as 6 am.
Omoyele Sowore
SaharaReporters Media/Dotun Olawoye
Sowore stated that he is from a family of 19 and since the death of their father, he (Sowore) had been the one taking care of his younger siblings.
 
He, however, said his incarceration by the Nigerian government pushed the pressure to the shoulders of Olajide, who was brutally murdered on Saturday. 
 
Sowore stated this while reacting to the heart-felt condolence messages expressed by participants at the Zoom life session. 
 
He said: "Thank you very much to everyone who reached out. At this stage, the crime has two suspects, the first murderer is the primary murderer, the state and we know them. The second murderers are those we have not found, but we know they work on behalf of the state. 
 
"I also want to make something known today that I am the first son with 16 siblings and I used to be the shield over everyone but since I was held up here in Abuja after the kidnap from Lagos on August 12, 2019, and eventually kept in open prison here in Abuja, the pressure on my brother to cater for the younger ones led him to be driving around twice between the school and his businesses on that very dangerous road.
 
"Otherwise, I don't think my brother would be on the road at 6am had it not been that he was under pressure to cater for our younger ones and the needs of the family. 
 
"He automatically became the breadwinner of our huge family and he discharged his duties creditably well."
 
Some of the condolence messages sent to Sowore are included below:
 
Tola Oshunuga, a member of the Coalition for Revolution said: "It should be noted that Jide was himself a gentleman but also a fighter in his own right. That he went back to school to start afresh a Pharmacy degree at age 47 after establishing a thriving business and a foundation.
 
"I was also happy to hear (Obadiah) Mailafia (former deputy governor of the Central Bank of Nigeria) requesting an independent investigation. This shows the critical situation of security in our country. 
 
"Let's all prevail on the government that Sowore be allowed to go home and stand in place for the burial. We urge you all to call on government and ensure this."
 
Ola Olukanmi said: "Olajide Sowore is speaking to us right now not to relent in ensuring an end comes to these incessant killings. I'm calling on all Nigerians to please stand up, let's put an end to these killings. Our legislators are there doing nothing. 
 
"They see these things happening day and night, we need to remove this terrorist-in-chief from office so people can move freely in the country."
 
Ogunleye Lawrence stated: "I was scared this incident could cause discouragement, the urge to quit the struggle. 
 
"Your message, ideology, and what you're doing is getting to the minds of people. This is not the time to quit. This is a sad incident."
 
Professor Oyeniyi Bukola said: "Hold fast that which you believe, remember that young man, what he had in mind, please hold fast. I know you right from NANS. I salute your courage, please hold fast."
 
Ugo Nwokeji said: "I was sad but… when something like this happens, we suspect the worst. My heart goes out to your family. The fact that you're here today with us on this forum, shows that you are unbreakable and that gives us more hope, encourages us, and even shows the enemy that you are unbreakable. 
 
"This is very good to have you here today. This calls for reflection. How long is it going to continue? The people who killed your brother have been killing people but they have now been referred to as government militia.
 
"If this is something deliberate, what the rest of us will be asking is why should this happen. Even if it's an assassination, it's troublesome… or even Fulani herdsmen killing, this is the time for reflection. 
 
"We have to begin to think more clearly that this is coming home, no one is safe."
 
Akwasi Aidoo, a popular Ghanaian poet said: "I just want to share with you the concept of humanity among the Akan people of Ghana and Cote d'Ivoire
 
"According to the Akan people, we as humans have three parts, the body given to us by our parents which is why we often look like them (one of them). 
 
"The second part is the soul and it is given by the Almighty God and that never dies, it goes back to him. The third part is the legacy of the person and that is a divine social contract we sign with the Almighty.
 
"The legacy never dies, it is what is left behind. I think from what has been said today, clearly, your brother has left behind a huge unforgettable legacy, let's keep going, let's keep the legacy alive."
News
AddThis
: 
Original Author
: 
Saharareporters, New York
Disable advertisements
: 
target=_blank rel=noopener>Nigerian Government Condemns Guinea Coup, Demands Immediate Return To Democracy
President Buhari
The Nigerian Government has condemned the coup that ousted the President of Guinea, Alpha Conde, describing it as a violation of the ECOWAS Protocol on Democracy and Good Governance.
The President Muhammadu Buhari-led government therefore called for the immediate and unconditional restoration of constitutional order. 
President Buhari
Guinea's special forces on Sunday said they had captured the president and "dissolved" the country's institutions.
In a statement, the spokesperson of Ministry of Foreign Affairs, Mrs Esther Sunsuwa, said, "The Nigerian Government is saddened by the apparent coup d'état that has taken place in the Republic of Guinea today, in clear violation of the ECOWAS
Protocol on Democracy and Good Governance.
"The Government of Nigeria strongly condemns and rejects any unconstitutional change of government and therefore calls on those behind this coup to restore constitutional order without delay and protect all lives and property." the statement read.
Politics
News
AddThis
: 
Original Author
: 
Saharareporters, New York
Disable advertisements
: 
E2%80%94central-bank-ex-deputy-governor-mailafia target=_blank rel=noopener>Why Nigeria Is Not Fit To Be Called A Nation Again—Central Bank Ex-Deputy Governor, Mailafia
A former Deputy Governor of the Central Bank of Nigeria (CBN), Dr Obadaiah Mailafia has said Nigeria is not fit to be called a nation because of the many actors in control. 
The former CBN governor said grace has left Nigeria, reducing the country to the most terrorised and impoverished country in the world.
Mailafia stated this at the Reconciliation House in Akure, Ondo State, during a symposium organised by Forum for Good Governance, of the Towards Revival for All Nations (TRANS 21).
The former CBN governor who spoke on the 'The Role of the Church in Nation Building', alleged that there is an ongoing plan to "islamise and Fulanise" Nigeria. 
He noted that Boko Haram terrorists now control over half of Niger State, and that Abuja will be easily overrun should they fully take over Niger.
He said, "Nigeria has fallen from the grace to the most terrorised nation in the world. Nigeria cannot be described as a nation because the power is not concentrated in the hands of government alone. There are other blocs that now have power of coersion."
"The kind of Islam that is coming from Sahara is dangerous. They want to take over your land and enslave you. Christians must rise to protect it.
"In the North East alone, more than 3,000 churches have been destroyed, more than 400 priests and pastors have been killed. And there is a pattern that is reserved only for Christians, and that is beheading," he said. 
Politics
News
AddThis
: 
Original Author
: 
SaharaReporters, New York
Disable advertisements
: 
target=_blank rel=noopener>South Africa's Jailed Former President, Zuma To Serve Remaining Sentence On 'Medical Parole'
Pres. Jacob Zuma
South Africa's former president Jacob Zuma, jailed in July for contempt of court after snubbing graft investigators, was on Sunday granted medical parole, prison authorities announced.
Zuma has been hospitalised since August 6, at a health facility outside the prison where he was incarcerated for ignoring a court order to testify before a judicial panel probing corruption during his nine-year tenure which lasted until 2018, NDTV reports. 
Pres. Jacob Zuma
"The Department of Correctional Services (DCS) is able to confirm that Mr Jacob Gedleyihlekisa Zuma has been placed on medical parole," it said in a statement.
The parole is effective Sunday and he will serve out the rest of the 15-month jail sentence outside jail.
"Medical parole placement for Mr Zuma means that he will complete the remainder of the sentence in the system of community corrections, whereby he must comply with specific set of conditions and will be subjected to supervision until his sentence expires," it said.
The decision to accord him parole was compelled "by a medical report" the department received, it said.
The 79-year-old was admitted to hospital for observation on August 6 for an undisclosed condition, and underwent a surgical procedure on August 14.
He remains hospitalised.
His long-running corruption trial over an arms deal dating back more than two decades was last month postponed to September 9, pending a medical report on his fitness to stand trial.
South Africa
News
AddThis
: 
Original Author
: 
SaharaReporters, New York
Disable advertisements
: 
target=_blank rel=noopener>BREAKING: Gunmen Break Into Home In Nigeria's Capital City, Abduct Woman, Teenage Daughters
A woman, Mrs Bukola Oladapo, 45, and two of her daughters have been abducted at Pegi community in the Kuje area council of Abuja, Nigeria's capital city. 
Oladapo's abducted daughters were identified as Moyo, 17, and Glory, 14.
SaharaReporters Media
According to a resident identified as Abednego, the incident happened around 1:04 am on Sunday.
He told Daily Trust the kidnappers, armed with AK-47 rifles, scaled the fence of the victims' house at a resettlement area in the community and forced the doors open.
The chairman of Pegi Community Development Association, (PECDA), Mr Taiwo Aderibigbe, confirmed the abduction of the woman and her daughters to the newspaper on the phone.
"It is quite worrisome that Pegi, Kuje is being targeted by kidnappers and security agencies are not doing much," he said.
It was learnt that the woman's husband, Pastor Gabriel Oladapo, was not in Abuja when the gunmen attacked and kidnapped members of his family.
The spokesman for the FCT police command, ASP Daniel Y Ndiparya, confirmed the incident, saying efforts were ongoing to rescue the victims
"Efforts are being made by the command to ensure the victims are rescued," he said. 
Insecurity
Breaking News
News
AddThis
: 
Original Author
: 
SaharaReporters, New York
Disable advertisements
: 


target=_blank rel=noopener>WATCH LIVE: TF Interviews: A Conversation With Omoyele Sowore
ACTIVISM
Human Rights
Breaking News
AddThis
: 
Featured Image
: 
Original Author
: 
SaharaReporters, New York
Disable advertisements
: 
C3%A9-presidential-guard-says-threat target=_blank rel=noopener>Coup Plotters In Guinean Claim Arrest Of President Condé, Presidential Guard Says Threat Contained
Guinean special forces on Sunday announced the arrest of President Alpha Condé in a statement broadcast on state TV as uncertainty gripped the West African nation amid reports of heavy gunfire around the presidential palace in the capital, Conakry.
In a short broadcast on state TV, soldiers who staged an uprising said they have dissolved the constitution and the government in the West African state.
However, the defence ministry said an attack on the presidential palace by mutinous forces had been put down, FRANCE24 and Reuters report. 
Heavy gunfire had broken out near the presidential palace in Conakry on Sunday morning, with several sources saying an elite national army unit led by a former French legionnaire, Mamady Doumbouya, was behind the unrest.
An unidentified soldier, draped in Guinea's national flag and surrounded by eight other armed soldiers, said in the broadcast that they planned to form a transitional government and would give further details later.
The soldier spoke after videos shared on social media – which could not be immediately authenticated – showed Condé surrounded in a room by army special forces.
The defence ministry said the attempted insurgency had been put down.
"The presidential guard, supported by the loyalist and republican defence and security forces, contained the threat and repelled the group of assailants," it said in a statement.
"Security and combing operations are continuing to restore order and peace."
Earlier, videos shared on social media showed military vehicles patrolling Conkary's streets and one military source said the only bridge connecting the mainland to the Kaloum neighbourhood, which houses the palace and most government ministries, had been sealed off.
Many soldiers, some heavily armed, were posted around the palace, the source added.
Three witnesses told Reuters they saw two civilians with gunshot wounds.
"I see groups of soldiers heading towards the presidency. There has been a lot of shooting," said Ousmane Camara, a resident of Kaloum.
A Reuters reporter saw two convoys of armoured vehicles and pick-up trucks heading towards Conakry Autonomous Port, also near the palace. The convoy was accompanied by a white vehicle that appeared to be an ambulance.
Controversial third term
Condé won a controversial third term in October after changing the constitution to allow him to stand again despite violent protests from the opposition, raising concerns of a backslide in a region that has seen coups in Mali and Chad in recent months. Footage shared on social media, which Reuters was not immediately able to verify, showed heavy gunfire ringing out over Conakry, and vehicles full of soldiers approaching the central bank, close to the palace.
International
News
AddThis
: 
Original Author
: 
SaharaReporters, New York
Disable advertisements
: 
E2%80%94ondo-governor-akeredolu-commiserates-sowore-family target=_blank rel=noopener>Olajide's Murder, A Sad Event—Ondo Governor, Akeredolu Commiserates With Sowore Family
Governor Rotimi Akeredolu
Governor of Ondo State, Rotimi Akeredolu, has joined several other prominent Nigerians to condemn the brutal murder of Olajide Sowore, younger brother of human rights activist, Omoyele Sowore. 
Olajide was murdered in cold blood by gunmen suspected to be kidnappers on Saturday in the Okada area of Edo State.
Governor Rotimi Akeredolu
Before his death, he was a student of Igbinedion University, Okada, where he was studying Pharmacy.
In a statement on Sunday by Richard Olatunde, his chief press secretary, Akeredolu commiserated with the deceased's family over the unfortunate incident. 
The statement quoted the governor as describing "Olajide's death as a sad event" while expressing his "heartfelt condolences to the entire family, particularly, the immediate younger brother of the deceased, Akin Sowore, a chieftain of the All Progressives Congress (APC) in the Ese-Odo Local Government Area" of the state. 
The governor expressed hope that God will heal the nation and grant the entire family the fortitude to bear the irreplaceable loss.
Politics
News
AddThis
: 
Original Author
: 
SaharaReporters, New York
Disable advertisements
: 
Read also Nigerian Newspapers Today and Nigeria News Today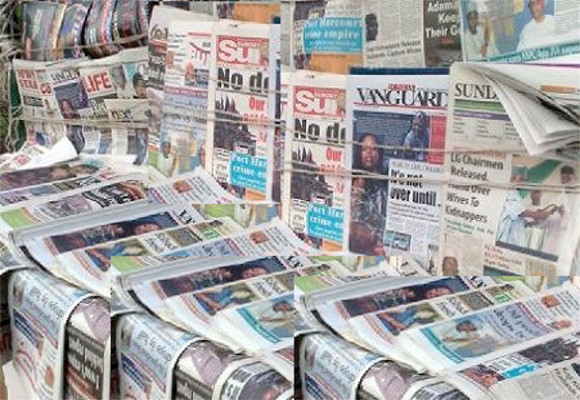 You can also check Sahara Reporters Newspaper Headlines Today