Sahara Reporters Latest News Today

Thursday 10th June 2021

Sahara Reporters Latest News Today and headlines on some of the happenings and news trend in the Country, today 10/06/21

Read also nigeria newspapers Thursday 10th June 2021
target=_blank rel=noopener>TB Joshua: A Time To Come And A Time To Leave! By Ozodinukwe Okenwa
The Nigerian popular televangelist, Prophet Temitope Balogun Joshua, popularly known as TB Joshua, the founder of the Lagos-based Synagogue Church of All Nations (SCOAN) died over the weekend in Lagos. Prophet Joshua was said to have conducted an evening service in his church and was on his way to the hospital when he died. He was said to have fallen sick two days prior. His 58th birthday was billed for June 12. His megachurch runs the popular Emmanuel TV from Lagos and viewed worldwide. Prophet Joshua was born on June 12, 1963. He hailed from Arigidi Akoko, in Akoko North West Area of Ondo State. He was married and had three children.
According to the widow, Evelyn Joshua, however, the man of miracle had spent about three long hours on the 'mountain' praying before mounting the pulpit for the evening worship. Ministering the gospel to the faithful the Prophet spoke prophetically about a time to come and a time to leave. And suddenly he took his leave retreating to his inner chambers.
As the woman, according to her narrative, waited for some time for her husband to re-emerge to continue the service she decided to check on him. Lo and behold she met the famous Prophet sitting on the chair like someone reflecting but unconscious! Efforts to revive him proved abortive.
It would seem that Prophet Joshua had a premonition of the grim reaper lurking by the corner going by the trending video in which he had exhorted his members to mark his upcoming birthday by praying and fasting. He had these to say: "As things stand, you may have realised it will not be easy for me to celebrate my birthday under the present circumstances. Some of the people who want to come are troubled by the situation all over the world. We see their fear and their worry. I feel their pain; I feel their worry….  Therefore, let us dedicate this day to prayer and fasting. Don't forget the needy. By the grace of God, more birthdays are ahead. God bless you!"
According to some online reports some soldiers and other security agents had laid siege to the Synagogue edifice as if something was wrong somewhere. They were said to have molested journalists, preventing people from getting inside the temple of God. Nigeria and her security elements never ceased to amaze the outside world with their unprofessional work ethics. Why preventing legitimate people from getting into Synagogue? Or was there a search warrant or fears of looting following Joshua's sudden demise?
Prophet TB Joshua rose from a poor parental background to become a great man. He touched lives, he empowered lives. He was controversial yet an enigma. In a nation where pentecostalism has become a billion-dollar-spinning 'business' Joshua made name and money for himself building the Synagogue to become one of the greatest christian organizations in Nigeria and Africa. His followers cut across regions and countries.
Scenes of melancholy could be seen on video online as his followers mourned his untimely passage to the great beyond. Men and women, old and young, were seen shedding tears and asking questions over their welfare since their benevolent 'breadwinner' had died. Some were even imploring God to take their lives instead and bring back Joshua!
But regrettably the stunning biblical Lazarus miracle is no longer possible in our generation post-Jesus. No mortal can boast of possessing the power wielded by Jesus the Christ when he raised the dead and buried Lazarus, his friend, from the grave. So Joshua is gone for good, never to return in flesh and blood. To those weeping we ask them to take solace in his good deeds and generosity while he lived. His pentecostal legacy would definitely outlive him from generation to generation.
The general effusion of grief towards the late prophet demonstrated his popularity and the impact he had had on the society. Yet he never endeared himself to many people in Nigeria and outside our shores. At home he was banned from membership of the Pentecostal Fellowship of Nigeria (PFN). And from Kampala, Uganda came the news that the Pastor of the Christian Life Church, Jackson Senyonga, was celebrating Joshua's death! He described him as the "biggest witch in Africa"!
Nigeria boasts of great flamboyant men of God — Bishops, Prophets, Apostles and Pastors — the Oyedepos, Okonkwos, Adeboyes, Kumuyis, Sulemans, Enenches, Oyakhilomes etc. But unlike most of these rich and material-conscious 'servants' of God Joshua was different in many ways. He was stupendously rich yet he lived a normal life devoid of bigmanism. He was munificient and philanthropic. 
While his peers were busy buying limousines and private jets he was content living modestly. Though he possessed the financial resources to indulge in such luxurious lifestyle or fantasy he decided to be himself believing in the vanity of material possessions here on earth. Perhaps that was why he was hated by his pentecostal peers.
When he began his ministry flaks and fireworks followed almost immediately because of his unconventional methods and tactics. He started off as a man of God of questionable credibility and source of spiritual power. But he ended up convincing millions of Nigerians and non-Nigerians of his healing and deliverance powers.
Prophet Joshua courted controversy as he set his eyes on the bigger picture. He began rough and tough! His physical attribute, heavily-bearded and eagle-eyed, was not only intimidating but his manner of deliverance raised questions about his possible involvement in occultism or sorcery. Initially he was alleged to have been using alligator pepper and other traditional instruments to drive away demonic spirits. He did many miracles and predicted events of the future. Some of these predictions hit their marks while others fell by the way side.
In the Holy Book we, as Christians, are admonished against proclaiming or reaching judgement on anyone since the ultimate judgement belongs to the heavenly hosts. But we dare say here that Joshua had this myth about his personality and evangelism that was as perplexing as it was interrogatory. Doubts about his staying spiritual power and his modest academic profile persisted for years even as the membership of Synagogue multiplied.
Many years ago (precisely in 1996) the late Prophet was arrested for drug peddling in Lagos by the operatives of the National Drug Law Enforcement Agency and detained for two weeks. It later turned out to be false accusation as nothing incriminating was found on him or inside his churchor home.
On 12 September, 2014, a guesthouse collapsed in the SCOAN's premises in Lagos killing at least 115 people! 84 of those that perished were South Africans. This tragedy led many into believing that a blood sacrifice could have been the cause of it all! It was not the first time a building under construction had collapsed in Lagos or elsewhere in Nigeria. But what made the Synagogue building collapse more controversial was the large number of foreign victims. Litigation followed and Prophet Joshua survived the storm.
Many Nigerians outside the Synagogue family may not have known that TB Joshua's birthday is on June 12. A greater event unfolded on June 12 1993 and it must have overshadowed the late Prophet's birthday. On that historic day of June, the 12th, democracy was gloriously born in Nigeria but was murdered by a military gang led by Generals Ibrahim Babangida and the late Sani Abacha.
Now that another June 12 is imminently upon us we must, given the Buharian slow but steady loading absolutism, return to the trenches to defend democracy in our country. Bashorun MKO Abiola could not have died in vain while trying to actualize 'Hope-93'.
As for Prophet Temitope Balogun Joshua the parting word is instructive for us, the living: 'A time to come and a time to leave'! That is the portion of every living carnivorous and omnivorous animal. From the cradle to the grave remains till eternity our existential reality. Prophet Joshua came, he saw and he conquered. 
Fare thee well, Prophet. We grieve for you!
SOC Okenwasoco_abj_2006_rci@hotmail.fr
Opinion
AddThis
: 
Original Author
: 
Ozodinukwe Okenwa
Disable advertisements
: 
E2%80%94national-population-commission target=_blank rel=noopener>Nigeria May Conduct Census Before 2023—National Population Commission
Nasir Kwarra
The National Population Commission has said it may conduct a population census in 2022, once it completes its process of demarcation and administering questionnaire, adding that the exercise is subject to approval from the President.
This was disclosed to newsmen on Tuesday during a press conference on the commencement of fieldwork for the first pre-test for population and housing census.
Nasir Kwarra
The NPC's Federal Commissioner in Gombe State, Abubakar Danburam, who delivered the address of the Chairman of commission, Nasir Kwarra, said the body had so far completed demarcation in over 600 local government areas out of the 774 in the country.
Recall that the population census was last conducted in Nigeria in 2006 and another ought to have been conducted in 2016.
NPC boss said the commission would soon suggest the census to President Muhammadu Buhari, once the entire processes were completed.
He said, "It is within the purview of the President; we can't precisely say this is the date. However, we are embarking on pre-census activities.
"These are the efforts we are making in view of the fact that census is absolutely necessary. We are on the verge of completing pre census, maybe in the next one year. We will suggest a date to Mr President and we are targeting maybe 2022."
News
AddThis
: 
Original Author
: 
SaharaReporters, New York
Disable advertisements
: 


E2%80%94obasanjo-warns-secessionists target=_blank rel=noopener>Oduduwa, Biafra Citizens Won't Be Valued Like Nigerian Citizens—Obasanjo Warns Secessionists, Agitators
Olusegun Obasanjo
Former President Olusegun Obasanjo has called on all agitators for the disintegration of the country to shelve the idea and work for the unity and oneness of the country.
He said it is better for Nigeria to remain as one indivisible nation, rather than for each tribe to go its separate way.
Olusegun Obasanjo
Getty Images
He noted that the citizens of Oduduwa Republic or Biafra Republic as being touted will be of less importance or value than Nigeria.
Obasanjo made the call on Wednesday at the luncheon and investiture of the former president as a Fellow of Nigerian Institution of Surveyor, organised by the Body of Fellow of the NIS, Ogun State chapter.
The event held at the Marquee of the Olusegun Obasanjo Presidential Library (OOPL) Abeokuta, also saw to the investiture of Kehinde Isijola as the new chairman of the Body of the Fellows.
Speaking further, Obasanjo said though the present situation in the country is not palatable, calling for the disintegration of the country is not the solution, declaring "that it is better we stay together."
"If there is any Nigerian who does not feel apprehensive on the situation of the country, the person is a human being without being human.
"Any Nigerian who is human will be apprehensive, if not frustrated with the present situation in the country. We are apprehensive about security situation, apprehensive about economic situation, apprehensive about our political situation and the drum we are hearing is of disintegration of the country.
"I am a strong believer of one Nigeria, but not one Nigeria at any cost, but one Nigeria where every Nigerian can feel proud that he or she has a stake in this country.
"No Nigerian is born a slave in this country. No Nigerian is born to be oppressed in this country and those of us that have shared part of our blood and sweat for this country, we did that because we wanted a country where every Nigerian can claim as his or her own.
"I believe that if we talk among ourselves the way we should and if we change the narrative, I believe this is a great country. That we are not making Nigeria what God wants it to be is not the fault of God, but the fault of ourselves, particularly our leaders.
"One thing that gives us strength is our diversity. If all that we have is Republic of Oduduwa for those who said so, their position is understandable. If that is all we have, members of that country will be diminished compared to be a citizen of Nigeria. Citizens of Oduduwa Republic or any other republic from Nigeria will be diminished compared to citizens of Nigeria.
"In this age and time that we are talking about the reintegration of Africa for economic development, disintegration of any country will be almost idiotic; even if we have Igboland as an independent country, Yorubaland an independent country and Fulani/Hausaland an independent country.
"And as a friend of mine in the military used to say then, what will become of the over 300 minorities – the Jukuns, the Gbasamas? Where will they belong? The only reason they can raise up their heads is because they belong to Nigeria. Are we thinking of them or are we just being selfish? It doesn't matter what we do, we will still be neighbours.
"We had seen it before, India was broken into India and Pakistan, they are still at war till today. Yugoslavia was broken into how many countries, they haven't sorted it till today. Sudan was broken into Sudan and South Sudan, I don't believe South Sudan is better for it and that is the truth.
"I believe it will cost us less to work for our unity, there are many things wrong, but those things are correctable if we make efforts to correct them and hold us together than what it will cost us to break up and be perpetually at war and all our money will be spent in building an army. I know what an army contains, I know what it means to keep an army, an army that may not be productive, let us think about it," Obasanjo stated.
Politics
News
AddThis
: 
Original Author
: 
SaharaReporters, New York
Disable advertisements
: 
target=_blank rel=noopener>Judiciary Workers Suspend Two-month-old Strike
File Photo
The Judiciary Staff Union of Nigeria (JUSUN) has resolved to suspend its over two-month old nationwide strike, effective from Monday.
The decision to call off the strike was taken at the National Executive Council (NEC) meeting of JUSUN, which held in Abuja.
File Photo
Recall that the National Judicial Council (NJC) had in a meeting with JUSUN officials on Tuesday, pleaded with the striking court workers to end the strike action in the interest of the country and the suffering court users.
The Chief Justice of Nigeria (CJN), Justice Tanko Muhammad attended the meeting.There were indications on Monday that the strike was about to be called off, when JUSUN task force allowed the swearing-in of Justice Salisu Garba as the substantive Chief Judge of the High Court of the Federal Capital Territory.The event took place at the Supreme Court which hitherto had been closed due to the strike.
JUSUN had embarked on the strike to seek the implementation of the Executive Order 10 signed by President Muhammadu Buhari in May 2020, which seeks to enforce financial autonomy for the judiciary and legislature in states.
By the Executive Order No. 10 of 2020, it is mandatory for all states to include the allocations of both the legislature and the judiciary in the first-line charge of their budgets in line with the provisions of the 1999 Constitution as amended.
The order mandates the Accountant-General of the Federation to deduct from source amount due to the state legislatures and judiciaries from the monthly allocation to each state, in the case of states that refuse to implement the autonomy provision.
But the governors have not complied with the executive order, hence the decision of the judicial workers to go on strike.
Legal
News
AddThis
: 
Original Author
: 
SaharaReporters, New York
Disable advertisements
: 
target=_blank rel=noopener>Nigeria Moves To Sell Electricity To Four West African Countries
Electricity
Nigeria is in talks with four West African countries expected to buy unused electricity from it. 
The deal will be done through a planned $570 million Northcore Power Transmission Line.
Electricity
galaxytvonline
The acting Managing Director of the Transmission Company of Nigeria (TCN) and Chairman, Executive Board of the West African Power Pool (WAPP), Engr. Sule Ahmed Abdulaziz, stated this on Wednesday during the WAPP meeting on the Northcore project in Abuja.
According to Daily Trust, about 2,000 megawatts (MW) of electricity is said to be unutilised daily across the Generation Companies (GenCos) in Nigeria and could be exported.
"The power we will be selling is the power that is not needed in Nigeria. These generators that are going to supply power to this transmission line are going to generate that power specifically for this project. So it is unutilised power," Abdulaziz said. 
He also noted that Nigeria is expecting new generators to participate in the energy export for the 875 kilometre 330 kilovolts Northcore transmission line from Nigeria through Niger, Togo, Benin to Burkina Faso.
"In addition, there are some communities that are under the line route, about 611 of them which will be getting power so that there won't be just a transmission line passing without impact."The project is funded by World Bank, French Development Council and the African Development Bank. 
Speaking on the benefits, the WAPP chairman noted, "Nigeria has the greatest advantage among these countries because the electricity is going to be exported from Nigerian GenCos. So from that, the revenue is going to be enhanced and a lot of people will be employed in Nigeria."
The Secretary General of WAPP, Siengui Appolinaire Ki, said: "The cost is about $570 million and the part of the investment in each country is funded by the country and they are supported by the donors, and Nigeria is taking its own."
He also said the funding agreement is ready as they await the disbursement.
Nigeria battles with poor power supply which affects its productivity and the general economy, so many Nigerians often ask the government to boost its transmission capacity so that unused electricity can be utilised by the country instead of selling such to other nations.
Nigeria reportedly has the potential to generate 12,522 MW of electric power from existing plants but only able to dispatch around 4,000 MW, which is insufficient for a country of about million people.
Electronics
News
AddThis
: 
Original Author
: 
SaharaReporters, New York
Disable advertisements
: 
target=_blank rel=noopener>Buhari To Visit Lagos Ahead Of June 12 Protest
Muhammadu Buhari
Nigeria's President, Muhammadu Buhari will visit Lagos on Thursday to launch the Deep Blue Project of the Nigerian Maritime Administration and Safety Agency (NIMASA).
According to Foundation for Investigative Journalism, the visit was confirmed on Wednesday by the state police spokesperson, Muyiwa Adejobi.
Muhammadu Buhari
The Deep Blue Project is meant to strengthen national security on land, sea and air, as initiated by the Federal Ministry of Transportation and the Federal Ministry of Defence.
However, June 12 protest is scheduled to take place at Freedom Park, Ojota, Lagos, two days after Buhari's. visit.
See Also
Free Speech
Boycott Nigerian Government's June 12 Events To Protest Against Twitter Ban— Adegboruwa
0 Comments
15 Hours Ago
SaharaReporters reported earlier about the reception organised in Ikeja, Lagos for the visit of Nigeria's Inspector General of Police, Usman Alkali Baba on Wednesday that was disrupted by thunderstorms.
Baba who visited the state governor, Babajide Sanwo-Olu, at the State House in Marina was expected to address men of the command when a heavy rain started and dispersed guests from the venue.
WATCH: Rain, Thunderstorm Disrupt Reception Organised For IGP Usman Alkali-Baba At @PoliceNG Command In Lagos pic.twitter.com/EvAN2iYtQH— Sahara Reporters (@SaharaReporters) June 9, 2021
Politics
News
AddThis
: 
Original Author
: 
SaharaReporters, New York
Disable advertisements
: 
target=_blank rel=noopener>Nigeria's Top Anti-graft Agency Arrests Father And Son For Alleged Internet Fraud
File photo used to illustrate story.
The Economic and Financial Crimes Commission (EFCC) has arrested a man, Isa Bola Bakare, and his son, Malik Giles Bakare for alleged internet fraud.
The anti-graft agency accused them of obtaining money by false pretences and retention of proceeds of unlawful activities.
File photo used to illustrate story.
Malik was arrested on May 31, 2021 by officers of the Nigeria Police, Force CID, Alagbon in Lagos. 
A statement by EFCC spokesman, Wilson Uwajaren on Wednesday said Malik "connects internet fraudsters around the globe with pickers, and receives some percentage on every successful transaction."
During preliminary investigation, the father appeared at the EFCC to claim the N46 million Range Rover SUV recovered from Malik.
Uwujaren said the father was arrested after he failed to satisfactorily explain how he acquired the SUV. 
Items seized from the suspects include the vehicle, an iPhone 12 Pro Max, an iPhone 8 and "some incriminating items".
The agency said the father and son will be charged to court after the conclusion of its investigation. 
CyberCrime
News
AddThis
: 
Original Author
: 
SaharaReporters, New York
Disable advertisements
: 


target=_blank rel=noopener>Nigerian Army Makes No Arrest, Returns Empty-handed In Major Operation Against Bandits, Kidnappers In Kano
File Photo
The Nigerian Army said on Wednesday that its troops conducted clearance operations against bandits and kidnappers in Kano State, but no arrest was made.
The army's Director of Public Relations, Brig Gen Mohammed Yerima, said in a release that the troops were at the notorious Falgore Forest where they blocked the route of the bandits and kidnappers terrorising the North-West region.
File Photo
The army's operation in the northern hemisphere is in contrast with the South-East where its personnel had continued to shoot dead and arrest scores of the Indigenous People of Biafra agitators.
Yerima said, "Nigerian Army troops in a bid to ensure the return of socio-economic activities which were hitherto hampered by activities of bandits and other criminal elements, 1 Division NA in conjunction with personnel of Nigeria Police, Nigeria Security and Civil Defence Corps as well as local vigilantes and hunters embarked on a special joint clearance operation in Falgore Forest and other flash points in Kano State.
"The clearance operation which is still ongoing is geared towards complementing the efforts of the standby troops at Forward Operating Base Falgore, with the ultimate aim of making sure that bandits, kidnappers and other criminal elements from neighbouring states do not infiltrate into the forest and any other part of Kano State to carry out their nefarious activities. 
"Consequently, we wish to reassure the good people of Kano State of the safety of their lives and property and also urge them to continue to report suspicious movements of strange individuals or groups in their vicinity to the nearest security agency for prompt action.
"The NA in close cooperation with all the stakeholders on security is determined to ensure full return to normalcy in Kano State and other adjoining states in order to enable law-abiding citizens go about their normal businesses without harassment by criminal elements."
Military
News
AddThis
: 
Original Author
: 
SaharaReporters, New York
Disable advertisements
: 
target=_blank rel=noopener>Twitter Must Register In Nigeria Before Ban Is Reversed, Says Nigerian Government
The Nigerian government says Twitter, Facebook, Instagram and other social media giants must register in the country.
Lai Mohammed, Minister of Information and Culture, made the disclosure to state house correspondents after the meeting of the Federal Executive Council (FEC) on Wednesday.
Mohammed added that the management of Twitter has reached out for a "high-level discussion" to resolve the issue that led to the suspension of its operations in Nigeria.
The Minister insisted that Twitter was suspended because it provided a platform for people threatening the corporate existence of Nigeria.
He said freedom of speech was not stifled by the action, adding that Nigerians can still use other platforms such as Facebook and Instagram.
He added that Twitter's loss of money as a result of the suspension is an indication of its effectiveness.
Mohammed claimed that the CEO of Twitter, Jack Dorsey, helped to fund last year's #EndSARS protest and is also allowing the leader of the proscribed Indigenous People of Biafra (IPOB), Nnamdi Kanu, to use the medium to call for the killing of Nigerian security operatives.
He then made it clear that one of the conditions that must be met before the Nigerian government lifts the suspension on Twitter, is that the social media firm must be registered in Nigeria as a business concern.
Mohammed said other social media platforms like Facebook and Instagram must also be registered in the country.
Politics
News
AddThis
: 
Original Author
: 
SaharaReporters, New York
Disable advertisements
: 
E2%80%94-kaduna-first-lady target=_blank rel=noopener>Do Not Pay Ransom To Kidnappers If I Am Abducted — Kaduna First Lady
Asia El-Rufai
The wife of Kaduna State Governor, Hajiya Asia El-Rufai, has said no ransom should be paid to her abductors if she is kidnapped. 
The first lady stated this while addressing participants of a peace and security training organised by Equal Access International in Kaduna, Daily Trust reports.
Asia El-Rufai
The governor's wife, who is also a lecturer at Baze University, Abuja, said she is ready to die at the hands of kidnappers if that will bring peace to the country.
She said Nigerians must get back to their once-peaceful country and women have a great role to play in achieving that.
"We must sacrifice to bring this to an end and I am ready to die in the hands of kidnappers if it will bring peace to Nigeria.
"For as long as you continue to pay a ransom, it is like you are adding kerosene to fire, you are giving bandits, kidnappers money for ammunition to continue to haunt you. We should not pay a ransom. this is my personal opinion.
"I have said it before and I will say it again; if I am kidnapped, don't pay any ransom. Rather pray for me that if it is death, I go in a good way and if I am going to be released that I am not violated.
"As long as we are giving them the money, they will hurt people around, they will not change. Collectively as a country, we have to say no. We cannot continue to give them our hard-earned money to buy weapons and drugs to kill and maim our children. If we don't put a stop to this, they will destroy us all. They will even kidnap the person that takes the ransom to them." she said.
Speaking on communal clashes witnessed in parts of the state, she told the women drawn from Chikun, Kajuru and Jama'a local government areas to shun divisive narratives created by selfish politicians.
The Country Director, EAI, Maaji Peters, said the training is aimed at securing Nigerian communities through the creation of Civilian Security (CIVSEC) who will make contributions and decisions on issues that affect them and their communities.
The governor of Kaduna, El-Rufai has also said he will not pay ransom to kidnappers, even if any of his family members is abducted. 
Politics
News
AddThis
: 
Original Author
: 
SaharaReporters, New York
Disable advertisements
: 
Read also Nigerian Newspapers Today and Nigeria News Today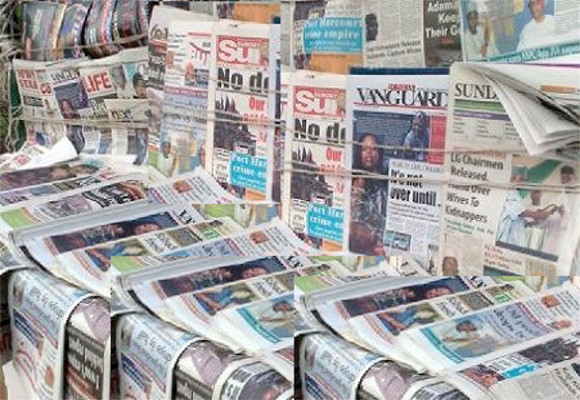 You can also check Sahara Reporters Newspaper Headlines Today