Sahara Reporters Latest News Today

Wednesday 31st March 2021

Sahara Reporters Latest News Today and headlines on some of the happenings and news trend in the Country, today 31/03/21

Read also nigeria newspapers Wednesday 31st March 2021
target=_blank rel=noopener>Delta Robbery: Armed Robbers Cart Away Millions Of Naira, Kill One, Drive DPO, Policemen Away
More facts concerning Tuesday's attack on the United Bank for Africa (UBA), Issele-Uku branch, headquarters of Aniocha North Local Government Area of Delta state by daredevil armed robbers have emerged.
The armed robbers on Tuesday afternoon invaded the UBA bank, Issele-Uku branch, carting away millions of naira after unleashing mayhem and destroying properties. 
The tension forced workers and customers around to scamper to safety.
SaharaReporters gathered that the bloody operation which lasted over an hour, led to the killing of a resident. 
The victim was killed by a stray bullet while some others sustained bullet wounds.
See Also
Breaking News
BREAKING: Armed Robbers Unleash Mayhem On Bank In Delta, Cart Away Cash
0 Comments
5 Hours Ago
A resident of the community who witnessed the incident and spoke on condition of anonymity, said the armed robbers, who invaded the bank had some of their gang members stationed at different vantage positions in the community while some of them were at the bank. 
"The armed robbers came well prepared. It was like an American action movie. The robbers had sophisticated weapons. Sounds of gunshots rented the entire village while the operation was on. There was panic everywhere and the police were nowhere to be found. As they were shooting sporadically, stray bullets hit someone and she died immediately and others had bullet wounds.
"Our hopes were dashed as we were counting on the police station in the town. As this was going on, we heard the the Divisional Police Officer and his men had gone into hiding somewhere else. We heard that the robbers earlier visited the police station and were searching for the DPO and his men but the police who got wind of their presence quickly took cover. The destruction at the bank was massive.
"If I am not mistaken, three years ago, the same bank was attacked and robbed and some millions of naira were stolen. So many people, especially customers were left with serious wounds. When today's robbery incident was going on, so many of us were calling lines made available to the public to reach out to the security outfit code named 'Operation Delta Hawk' that was inaugurated by Governor Ifeanyi Okowa last year, but unfortunately they never showed up till the robbers left the community."
When contacted, the acting Police Public Relations Officer (PPRO), DSP Bright Edafe, Delta State Police Command, confirmed the robbery incident, saying, "The command is already at the top of the situation. Our men are presently in the bush trailing some of the gang members who ran into the bush. For the now, we don't have the accurate number of casualties."
Insecurity
News
AddThis
: 
Original Author
: 
SaharaReporters, New York
Disable advertisements
: 
E2%80%99-union-activities-vice-chancellor target=_blank rel=noopener>Protest Rocks University Of Benin Over Suspension Of Students' Union Activities By Vice Chancellor
Students of University of Benin (UNIBEN) on Tuesday evening trooped out in their numbers to protest against the suspension of the students' union of the institution by the Professor Lilian Salami-led management.
The students also resisted an attempt to be evacuated from their halls of residence.
The institution's Senate on Tuesday rose from a meeting to suspend the executives of the students' union body, saying it was to forestall the breakdown of law and order.
See Also
Education
UNIBEN Senate Suspends Students' Union Executives
0 Comments
6 Hours Ago
It said the leaders of the body were planning a protest against the adjusted academic calendar of the school.
Chanting 'No SUG! No UNIBEN! We are not going nowhere', the students said the management wanted to use the hostel accommodations of the school to host athletes coming for the National Sports Festival holding in Benin City, the state capital on April 4.
WATCH: University Of Benin Students Hold Night March To Protest Ban On Union pic.twitter.com/8duIF7lzJG— Sahara Reporters (@SaharaReporters) March 30, 2021
Comrade Destiny Uanzekin, Public Relations Officer of the students' Union, described the evacuation order as a violation of students' academic rights.
He also condemned the proscription of the students' union.
He said, "It is indeed shocking that the school management would make an attempt to depose a legitimate students' body, rather than accommodate, or come to a compromise, on our just and reasonable demands.
"The Golden Age Executives were elected by the students, and have sworn to protect the interest of the students at all times. Our legitimacy is rooted in student consensus. 
"We are a government of the people (students) and by the people (students), therefore only the people (students) through a Students Representative Parliament, can remove Union Executives from office, pursuant to Section 38 (Pg. 40) of the Students Union Constitution.
"Despite the infamous and incessant, almost biennial nationwide strikes of the Academic Staff Union of Universities (ASUU), the Federal Government of Nigeria cannot disband the leadership of the Staff Union, as this contravenes the fundamental human right to association, as ratified by the Universal Declaration of Human Rights, in Paris, France, 1948, and as adopted by the 1999 Constitution of the Federal Republic of Nigeria.
"Despite this new development, we will not be deterred in our commitment to student solidarity and general welfare. The age-old management tactic of encroaching on our fundamental human right to freedom of association (this time done preemptively) anytime there is a contrast of opinions between both parties, does not correspond with the tenets of a democratic society
"We hereby ask the mananagement to do the right thing and engage the Students' Union in talks, and reach a compromise, as we have previously promoted.
"We urge all students to remain vigilant, unfazed and unperturbed, in the face of yet another challenge, as the Union continues to work round the clock, advocating and promoting the common interest of all UNIBEN students."
ACTIVISM
Education
News
AddThis
: 
Original Author
: 
Saharareporters, New York
Disable advertisements
: 


target=_blank rel=noopener>Bauchi Community Torture, Burn Man To Death For Allegedly Insulting Prophet Muhammad
Irate youths backed by leaders in Sade community in the Darazo Local Government Area of Bauchi State have burnt a man identified as Talle Mai Ruwa, to death for allegedly insulting Prophet Muhammad. 
SaharaReporters learnt that Mai Ruwa was dragged away from his house on Tuesday in the presence of his mother and burnt to death in the middle of the communtiy. 
Eyewitnesses shared gory pictures of the incident with SaharaReporters which showed the middle-aged man covered with tyres and set on fire. 
The witnesses stated further that the youths contributed money to buy petrol to set Mai Ruwa ablaze. 
"The young man was killed by a mob in Sade town for allegedly insulting Prophet Muhammad. He was dragged from his house by a mob and forcibly set ablaze after being tied to an old car tyre. 
"The village youths donated money to buy the petrol that was used to burn and kill Talle Mai Ruwa," a resident narrated. 
Another source told SaharaReporters that some youths had earlier dragged the deceased before Islamic clerics where he was asked questions. 
After the questioning session, the clerics reportedly told the crowd that Talle Mai Ruwa deserved to be killed. 
"The mum stood and watched while fire consumed Talle Mai Ruwa until he was reduced to ashes," he lamented. 
Some residents of the town told SaharaReporters that Talle Mai Ruwa had been going through unspecified type of mental illness.
This is not the first time that people in northern Nigeria would be passing a death sentence on someone for alleged blasphemy. 
In August 2020, a musician in Kano was sentenced to death by hanging for allegedly insulting Prophet Muhammad.
An upper Sharia court said Yahaya Sharif-Aminu, 22, was guilty of committing blasphemy in a song he circulated via WhatsApp in March.
Mr Sharif-Aminu did not deny the charges. 
Judge Khadi Aliyu Muhammad Kani said he could appeal against the verdict. 
Also in September 2020, the United Nations Children's Fund condemned the sentencing of a 13-year-old for blasphemy. 
Peter Hawkins, the UNICEF Representative in Nigeria, described as wrong the sentencing of Omar Farouk to 10 years in prison. 
Sharia law court found Farouk guilty of using "disparaging language against Allah" while arguing with a friend. 
Farouk is among many others who have been tried under Sharia law.
Islam
News
AddThis
: 
Original Author
: 
SaharaReporters, New York
Disable advertisements
: 
target=_blank rel=noopener>Police Confirm Gunmen Abducted Farmer, Couple In Ibadan
A farmer and a couple were on Monday abducted by unknown gunmen in different locations in Ibadan, the Oyo state capital. 
The police public relations officer, Olugbenga Fadeyi who confirmed the incident to SaharaReporters said investigation had commenced into the circumstances surrounding the kidnap.
"A couple was abducted at Alabameji village, Sanyo area yesterday 29/03/2021 at about 2:20 pm on their farmland.
"The DPO (Divisional Police Officer) and his team immediately raced to the scene for on-the-spot assessment. "Investigations have commenced and the police are on the trail of the hoodlums to arrest them and equally secure the release of the abductees."
SaharaReporters learnt that the couple were abducted on their farm located at Alabameji village, Sanyo area while the farmer was kidnapped at the Soka area of Ibadan. 
Police
News
AddThis
: 
Original Author
: 
SaharaReporters, New York
Disable advertisements
: 
target=_blank rel=noopener>How Nigeria Beat Lesotho In Nations Cup Qualifiers
The Super Eagles of Nigeria on Tuesday thrashed the Crocodiles of Lesotho three goals to nil in their final Africa Cup of Nations qualifying game at the Teslim Balogun Stadium in Lagos.
Napoli's striker Victor Osimhen gave Super Eagles their first goal 22nd into the match while Oghenekaro Etebo doubled the Nigerian team lead in the 51st minute.
Paul Onuachu who came in for Osimhen in the 74th minutes scored nine minute after.
Though the Super Eagles have long qualified for the showpiece event in Cameroon after Lesotho and Sierra Leone played out a 0-0 draw last Saturday.
Nigeria started the Afcon qualifiers on a flying note, securing a 2-1 victory over Benin at Godswill Akpabio International Stadium Uyo.
Victor Osimhen cancelled out Stephane Sessegnon opener before Bordeaux forward Samuel Kalu scored a fantastic long-range effort to seal the victory for Gernot Rohr's men.
#SoarSuperEagles pic.twitter.com/qT9ayvT8j5— 🇳🇬 Super Eagles (@NGSuperEagles) March 30, 2021
The West African giants continued their impressive start to the campaign, securing a 4-2 win over Lesotho at Setsoto Stadium.
Osimhen got a brace in the encounter while goals from Everton star Alex Iwobi and Villarreal winger Samuel Chukwueze completed the rout.
The Super Eagles then fluttered against lowly-rated Sierra Leone in their first meeting, squandering a 4-0 lead to draw 4-4 in Benin City, much to the displeasure of their fans.
Their second meeting with the Leone Stars in Freetown ended 0-0 and despite the back-to-back draw, the three-time African champions retained their top spot in Group L.
The Super Eagles finished third at the last edition of the continental tournament in Egypt, behind winners Algeria and Senegal.
Their best performances at the biennial competition were in 1980, 1994 and 2013, where they won the highly coveted trophy.
The West African side remain the team with the most bronze medal at the tournament, winning it eight times.
They will hope to clinch their fourth title at the 2022 edition of the Africa Cup of Nations in Cameroon.
Sports
News
AddThis
: 
Original Author
: 
SaharaReporters, New York
Disable advertisements
: 
target=_blank rel=noopener>BREAKING: Armed Robbers Unleash Mayhem On Bank In Delta, Cart Away Cash
Daredevil armed robbers on Tuesday afternoon invaded a new generation bank in Aniocha North Local Government Area of Delta state and carted away some amounts of money yet to be ascertained.
The robbers were armed to the teeth, our correspondent gathered. 
They unleashed mayhem on the bank, destroying properties as workers and customers scampered to safety.
As at the time of filing in this report, details of the robbery were still sketchy.
Insecurity
Breaking News
News
Reports
AddThis
: 
Original Author
: 
SaharaReporters, New York
Disable advertisements
: 
target=_blank rel=noopener>Police Arrest Carpenter For Accusing Fani-Kayode Of Rights Abuse
Femi Fani-Kayode,
The FCT police command has arrested Azubuike Osakwe, a carpenter who once worked with a former Minister of Aviation, Femi Fani-Kayode.
Osakwe, it was learnt, was arrested on Sunday shortly after returning from church. He had in February accused Fani-Kayode of arresting him at different times in 2019 and refusing to pay for his labour.
Femi Fani-Kayode
The PUNCH reports that he was whisked away by policemen and taken to the State Criminal Investigation Department and forced to make statements before being given a stringent bail condition.
Along with seven others, the carpenter had visited The PUNCH office in Abuja last month, where they accused the former minister of assault, arbitrary arrest, and sexual harassment.
The former domestic servants had also accused the police of detaining them at different times at the instance of Fani-Kayode.
They had also deposed to affidavits and made copies available to The PUNCH. However, rather than respond to the allegations when contacted by the newspaper, Fani-Kayode quickly wrote a petition to the Commissioner of Police in Abuja, Bala Ciroma, accusing them of criminal defamation.
Osakwe had told The PUNCH, "Chief Fani-Kayode asked me to come to make repairs sometimes in 2019 at his house. I spent N15,000 to repair the expeller. I also spent N42,000 to fix a toilet seat. I was not given the money in return; neither was my labour paid for.
"Anytime I ask Chief Fani-Kayode for my money, he threatens me. I endured all these because his wife, Precious, was the one who brought me. Chief Fani-Kayode locked up an apprentice who had come to fix tinted glass at his house's balcony.
"I was locked up for four days due to a misunderstanding over that glass. I spent N75,000 in addition to my labour of N60,000, which has not been given to me. About N250, 000 is what he owes me."
The officer in charge of the case, CSP James Idachaba, who is also Head of the legal department, told The PUNCH that Fani-Kayode's ex-workers investigation was sequel to an order the CP.
Idachaba had said the staff were not compelled to change their statements but were only being investigated for criminal defamation.
The Spokesperson for the FCT command, Mariam Yusuf, when contacted on Tuesday, said she had no comment on the matter since Idachaba had already confirmed to The PUNCH that the domestic staff were being investigated.
"I have no comment if CSP Idachaba has already spoken on the matter," she said
The police, it was learnt, had interrogated court officials who assisted the staff in deposing the affidavits.
PUNCH reporter, Eniola Akinkuotu, who interviewed him, had also been invited by the police.
Police
Politics
News
AddThis
: 
Original Author
: 
SaharaReporters, New York
Disable advertisements
: 


target=_blank rel=noopener>Those Praying For Nigeria's Break-up Won't Succeed, Osinbajo Says
Vice President, Prof Yemi Osinbajo.
Vice President, Yemi Osinbajo, says expectations of those wishing Nigeria well outnumber those wishing for the country's break-up.Osinbajo made this disclosure on Tuesday, at the Palace of the Emir of Gombe Alhaji Shehu Abubakar, during his official visit for the 27th edition of the Micro Small Medium Enterprise Clinic held in Gombe.
Vice President, Prof Yemi Osinbajo.
He explained that those praying for the country's success and growth are far more in number than those praying for the break up of Nigeria.Osinbajo said, "This country will remain one. Those praying for Nigeria's break up will not succeed because those praying against such are much in number."He commended the Muhammadu Yahaya administration for the transformation brought to the state in road construction, agriculture, and the health sector.On his part, Governor Muhammadu Yahaya said the Vice President's visit was a special one because when he visited the state during campaign days in 2019, so much has taken place that has transformed the state due to his administration.In a report by Punch, he said, "Gombe State is the centre for commercial activities in the North-East, which is the reason why it has gained a cosmopolitan status. The state would give the Federal Government all the necessary support to fulfil their programmes."Responding, Emir of Gombe, Alhaji Shehu Abubakar, commended the vice president for encouraging and uplifting SMSE's not only in Gombe State but throughout the entire states of the federation."I wish to commend the Federal Government for the establishment of one of the largest livestock reserves in Wawa-Zange, Gombe State," Abubakar added.
Politics
News
AddThis
: 
Original Author
: 
SaharaReporters, New York
Disable advertisements
: 
E2%80%99s-injustice-and-cruelty-buhari target=_blank rel=noopener>POLICE BRUTALITY: Time For Nigerians To Speak Up Against Police's Injustice And Cruelty By Buhari Olanrewaju Ahmed
Buhari Olanrewaju Ahmed
Our democratic system of government has not changed from military system of government where force is used, owing largely to the lack of respect for fundamental human rights.
We live in a lawless country where lives of citizens are not valued by the Nigerian police; these officers disguise with their uniform as peace keeping ambassadors in a society where they subject people to torture and humiliation.
Buhari Olanrewaju Ahmed
Our justice system in Nigeria is very weak and manipulative, particularly by the power brokers who ensure the violation of fundamental human rights in connivance with the Nigerian police and other security agencies. Thousands of people have died through police brutality and stray bullets.
Research shows that Nigerian police investigates thousands of crimes on a yearly basis but fails to conduct forensic report. Some of the crimes are not even investigated until the victim cries out on social media. In many occasions, some innocent people who file complaints become the offender especially when the real offender comes from a wealthy family.
In societies where human rights are valued, police serve as assistants to citizens. They act professionally without harassing or brutalising the people they are paid and equipped to protect.
Nigerian police engages in extortion, abuse of power, and intimidation of innocent citizens. They also criminalise people who refuse to succumb to their threats. Sometimes they torture and kill people who question them.
The role of Nigerian police is to protect lives, properties and to enforce the law. Their assignment is to detect and prevent crime by apprehending offenders and charging them to court.
Most Nigerian police officers see Nigerians as criminals. They violate people's rights and manhandle innocent citizens in the most ruthless fashion. The rule of law has been expunged from our constitution because they have no respect for it.
The Inspector-General of Police is unconcerned about how his men extort and kill innocent people, and he is unable to constitute a rescue committee to investigate the crimes committed by unprofessional police officers.
In many occasions, they force people to write down false statements under duress, with the threat of sending them to jail without fair hearing. It shows clearly that citizens have no voice in Nigeria to demand for their rights especially during police interrogation.
Many Nigerians met their untimely death through stray bullets by the incompetent police officers who lack the ethics of their profession. Almost 95% of Nigerian police officers are drunks that are given Ak-47 to handle. There was a recent scenario that took place at Onipanu, Lagos state, where a comrade called Tunde Abass was filming police officers who were harassing and extorting a young man and his wife, including their little baby. Tunde's action angered the station's DPO who ordered his brutalisation.
The comrade was arrested and tortured by different set of police units upon realising that he was among those who peacefully protested during #EndSars and #EndPoliceBrutality protests last year. Abass was traumatised and hurriedly framed up to be among the hoodlums who burnt down some police stations during the #EndSars protests.
RevolutionNow comrades swung into action by calling out the DPO and his men who arrested their comrade. It was on this note that they charged him to court with frivolous charges that were thrown out by the magistrate judge.
Were it not for RevolutionNow comrades, Tunde Abass could have been killed or sent to prison, where many have fallen as victims of extrajudicial killings by this monsters in police uniform.
Everyone heard about Tina Ezekwe that was shot and killed by two police officers at Iyana-Oworo. Tina was a secondary school student, she was 16-years old before she met her untimely death. Till date no forensic investigation has been carried out, and no arrest has been effected against the two officers who killed her.
Godgift Ferguson Ekerete was 24-years along with his three friends, they were arrested while waiting to board a bus that would take them to a burial ceremony at Rumuomasi in PortHarcourt. They were dragged to mile one police station in Port-Harcourt, and killed the same day they were arrested.
The officers involved in the killings confidently labelled the young men as armed robbers and cultists. None of them was charged to the court for trial. No investigation was conducted towards the killing till date.
To end police brutality and extrajudicial killings, Nigerians need to rise and resist any attempt of intimidation or harassment by Nigerian police. As a matter of fact, a panel of enquiry by external body needs to be set up that would look into police atrocities so as to have good precedence.
The Nigerian Police Service Commission and the National Human Rights Commission have been compromised by shirking their responsibilities. People are subjected to torture and harassment on a daily basis without help from the two organisations that are saddled with such responsibilities. Nigerian police system needs a total overhaul and reformation to meet up with contemporary standards. It should be an independent body and free from political and presidential interference.
Being independent will make the system work perfectly by building truth and confidence in the minds of the people. Their salaries, allowances and barracks need urgent reformation.
It is high time Nigerians rise to demand the end of torture, abuse, intimidation, harassment and extrajudicial killings by the Nigerian police officers. Nigerians should be able to approach any police station without fear of harassment or intimidation.
Nigerians should also feel free to mingle with police officers, take selfie photo(s) when necessary or permissible, smile and share experiences without the fear of intimidation, harassment or frame-ups. This is how a workable system should be.
Until then, the presence of a Nigerian police officer will continue to cause more horror than that of an armed robber.
Opinion
AddThis
: 
Original Author
: 
Buhari Olanrewaju Ahmed
Disable advertisements
: 
target=_blank rel=noopener>A Tripping Jagaban By Bolaji O. Akinyemi
The author, Dr Bolaji O. Akinyemi
His official Chieftancy Title is the Asiwaju of Lagos but arguably; the political Asiwaju of the Yoruba nation and the one and only undisputed National leader of the APC, no one can take anything away from the enigmatic Bola Ahmed Tinubu when it comes to Politics, but ageing as in nature like God, it's no respecter of persons. It sneaked up on Asiwaju too, too early. 
The event was the 2021 Arewa House Lecture,, the 11th Saudana Leadership lecture series, where he was the Chairman of the occasion, all eyes were on him, he was there at the city of the little finger in the Nigeria game of thrones who once showed up in Lagos to teach Muiz Banire and his co-political travellers how to sack political Godfathers. Which he boasted he has done successfully in Kaduna State. If Tinubu must trip, why should it be in Kaduna? The threat to sack him from politics remained an empty threat until ageing showed its hands. Tinubu was walking by the high Table, exchanging pleasantries with other dignitaries when the unexpected happened, from a close study of the video of the event available, it was his left knee that buckled, then the right followed, the struggle that followed showed a body that was hopelessly following his knees, though he staggered his security details rescued him in time from what would have been the fall of a southern grace on a northern grass. Eye witness says, the drama was plotted by a sudden decent in the floor level. This however has been generating some concern for his health and has become a public debate of the state of his health fitness for what lies ahead.
Ageing comes to us in different forms particularly from age 60, this may become pronounced at 70, a recent research has shown that at 70 to 71 a man is considered old, the women has two years advantage over their male counterparts theirs is pegged at 73. There are however exceptions to this research findings.
In preparation for my mother, late Dorcas Aduke Ogunseye's 70th birthday in 2010 I had travelled to Ibadan in company of one of my sisters to make necessary arrangements for a successful event, one of which was to decide the event Center and make payment. We were received at our family house by my father who was then 74, he advised that we should leave the car to make our movements and connections with different events easier. We chased after our 74 years old father all through the movements in the terrain of Apata Ganga, if you know what I mean. He was very fit while our mother, was already a pitiable sight of her articulate self, mama teacher had memory challenges. My father recently celebrated his 90th on the 11th of March 2021, still showing fitness, I wished President Muhammadu Buhari can. I am sure his driver can't get him to sign any documents, nor take any undue advantage of him.
The author, Dr Bolaji O. Akinyemi
Ageing is not a curse but the reality of challenges we are bound to face at certain periods in our lives, it comes with joint changes, raging from minor stiffness to severe arthritis, bones are easily broken at this period if a fall occurs. Memory loss is the worst of it.
What Jagaban displayed in Kaduna was not different from General Muhammadu Buhari's experience in the build up to 2019 elections, the then Presidential candidate of the APC tripped in Lokoja at the campaign ground, wether it was caused by sudden stiffness of his joints or severe arthritis no one could tell, for our joke of a nation, never provided us a second opinion, if only for political reasons as in Asiwaju's case. 
The President went on to show several other signs of ageing during his electioneering campaigns.Loss of memory, with difficulty to recognize faces was his bane in Delta State, where he mistook the party Chairman for the State Gubernatorial Candidate and raised his hands to a bemoaned crowd. The situation came to the head when on the set of the candidate hosted by Kadara live on NTA. His obvious ageing sign will later inform my question to the Vice President at the Grill a platform for campaign with Pastors in Lagos.My question was coloured without sentiments; Sir, given the embarrassments Nigerians were thrown to, by the incoherent responses of Mr President on the candidate, and your attempts at allaying his thoughts in the direction of the questions without success, will you before God and man say that the President is mentally and physically fit for the rigours of duties, if elected as the President? The answer to that question posterity has given contrary to what the Vice President made us believe. 
If only ours is a country where the health of our President matters, if only ours is a country where democracy is practiced. The state would have carried out the duty it owes us of making known our President's state of health then, failure to do that should have led to our demand for medical investigations into the reasons our President, tripped in Kogi, fumbled in Delta and was demented at the candidate. We however carried on as usual as if nothing had happened, the consequences of our inaction is a President deceived by his driver to sign a multi million naira contract. How many of such deceptions our President has and will suffer before he will hand over in 2023 is left to the days ahead to reveal.
President Mohammadu Buhari, in his honest state of mind had informed us after his election in 2015, that he will serve for a term of four years, he gave the toil of age on his body and mind as his reason. However a man known for one thing, which is keeping to his words, changed it and his life time earning of integrity was squandered. 
Nigerians must avoid a repeat of Buhari's incompetence which is compounded in this 2nd term by his being incoherent. We are obviously under a President; decisions are taken for and duties discharged by proxy. 
Without doubting the floor excuse, Tinubu's tripling in Kaduna is worrisome, probably a sign of old age that cooperated with the floor, which must have been as a result of knee buckling, also known as knee instability or weak knees. Frequent knee buckling raises the risk of falling and serious injuries, how often this has been happening is left to Asiwaju to let us know. This should be investigated medically, so that we can figure out the underlying causes. Nature has a way of showing its impact on us with aging differently, while I have nothing against old men and women of Asiwaju's age who want to serve the nation. But everyone who truly loves them should be worried when tripping becomes regular. 
Asiwaju tripped again in Kano, and this time it was worse than Kaduna. He did, when adducing reasons for moving his birthday colloquium from Lagos to Kano. Though, it is his responsibility and that of his political family and fans to decide wherever they want him celebrated. He said he did, to prove that Fulani and Yoruba are one. This obviously is a tripping from historical facts and also of the reality of the state of the nation. If Asiwaju is losing grip of historical facts and is unaware of our today's realities. Then friends and foes should be concerned. Was it just a slip of the tongue? 
If parapraxis, that seems to inadvertently reveal an unconscious thought or attitude. A concept dated back to the founder of psychoanalysis, Sigmund Freud's research. A recent research conducted in the year of our second Republic 1979 at UC Davis gave accumulated stress as causes of regular tongue tripping or slip of the tongue.
To save us from the risk of fostering any invalid on ourselves in 2023. I will suggest that a bill should be drafted by the office of the Attorney General of the Federation and should be forwarded to the National Assembly insisting on a comprehensive medical examination for everyone offering themselves for service to our nation who are above the age of 60, which must be made public. It is our collective responsibility to ensure that the calamity that has become our lot as a result of the uncertainty of the mental state of the President is avoided post 2023.
Opinion
AddThis
: 
Original Author
: 
Bolaji O. Akinyemi
Disable advertisements
: 
Read also Nigerian Newspapers Today and Nigeria News Today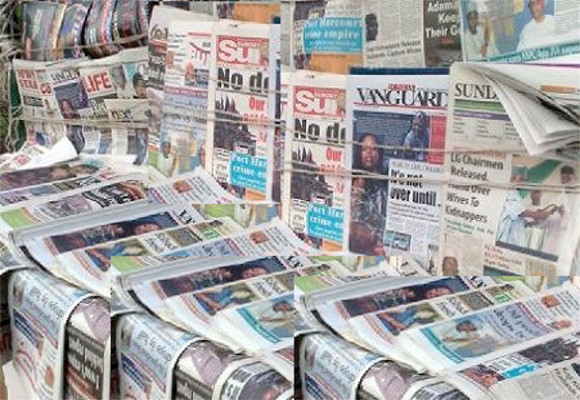 You can also check Sahara Reporters Newspaper Headlines Today