Sahara Reporters Latest News Today

Wednesday 17th February 2021

Sahara Reporters Latest News Today and headlines on some of the happenings and news trend in the Country, today 17/02/21

Read also nigeria newspapers Wednesday 17th February 2021
E2%80%99belt-groups-fault-bawa%E2%80%99s-appointment-efcc-chair-over-alleged-corrupt-practices target=_blank rel=noopener>South, M'Belt Groups Fault Bawa's Appointment As EFCC Chair Over Alleged Corrupt Practices
The South-West, South-East, South-South and Middle Belt leaders on Tuesday faulted the appointment of Abdulrasheed Bawa as the new Chairman of the Economic and Financial Crimes Commission, describing him as unfit for the anti-graft agency.
The leaders in a statement signed by Dr Yinka Odumakin of the Afenifere, Chief Guy Ikokwu, Senator Bassey Henshaw, and Dr Isuwa Dogo, said Bawa was in charge of the Port Harcourt zonal office last year when dozens of petrol trucks confiscated from suspected looters were auctioned off to his proxies at ridiculous prices.
They also recalled that he was arrested and detained for several days in Port Harcourt, Rivers State, before the erstwhile chairman, Ibrahim Magu, ordered his transfer to the agency's training school in Abuja pending the conclusion of investigation. 
See Also
Politics
Nigerians Ask Senate To Reject Bawa As EFCC Chairman Over Multi-billion Naira Corruption Allegation
0 Comments
3 Hours Ago
The leaders said, "President Muhammadu Buhari has for the second time in six years forwarded another nominee to the Senate for confirmation as the Chairman of EFCC. Anti-corruption is a star programme of the President and a large part of his following is owed to the anti-corruption propaganda on which a lot of Nigerians were sold.
"But walking the talk has been a challenge for the President as his first nominee, Ibrahim Magu, remained unconfirmed in almost five years because of the damning report of the Department of State Services on him which showed he is a man that should be running from anti-graft instead of looters running for him.
"As they are managing to clean up the Magu mess, he has put forward Mr  Abdulraheed Bawa as a replacement. But facts coming out about his latest nominee showed that the whole anti-corruption war is a joke that can only impress the unwary.
"The anti-graft agency is said by reports to have asked Abdulrasheed Bawa to lead its field office in Lagos with effect from August 8, despite a probe of his alleged theft of confiscated proceeds of ill-gotten loot at his previous appointment in Port Harcourt.
"Bawa was in charge of the Port Harcourt zonal office last year when dozens of petrol-bearing trucks that were confiscated from suspected looters were abruptly auctioned off to his proxies at 'ridiculous prices'. 
"Three of his junior colleagues who were alarmed by the sheer mismanagement of priced public assets and other suspicious acts of Mr. Bawa took immediate steps to curb his excesses by filing anonymous complaints to the headquarters in Abuja. 
"He was said to have been subsequently arrested and detained for several days in Port Harcourt before Magu, erstwhile head of the agency, ordered his transfer to the agency's training school in Abuja pending the conclusion of investigation."
The leaders said they called on the President to investigate and clear the air on the allegation against "this direct cousin of the Attorney General of the Federation before Nigeria enters another Magu season. The anti-graft war has suffered so much damage of mismanagement under this regime and this may be the last straw to break the back of its camel."  
Corruption
Politics
News
AddThis
: 
Original Author
: 
SaharaReporters, New York
Disable advertisements
: 
target=_blank rel=noopener>It Is Time To Sheath Our Swords By Achike Chude
Achike Chude
Troubled times! Troubling times! The Fulani herdsmen crisis has assumed a more frightening direction as people, tired of government failures are now taking matters into their hands. This time, unlike other times, it is happening in the south of Nigeria, notably Oyo state. There are stories that the same situation has developed in Ebonyi state. Properties of northerners are being raised to the ground. Thankfully, there has not been any serious report or reports of deaths in these places. 
The reaction on social media is equally important enough to contend with. Some, quite rightly are calling for calm, for government at state and federal levels to step in. Others are however sabre rattling, promising reprisal and vengeance on southerners up north. But not all northerners are on the same page with such people. The period of the "One united monolithic north" has long been over following decades of socio-political contradictions.
Achike Chude
If ever there is a time for calmness and deep thinking, it is a time such as this. Nigeria as a country has faced a lot of dangerous moments. Our sixty years of chequered post independence history has been six decades of constant and consistent disappointment, missed opportunities, all brought about by mis-governance under the supervision of an irresponsible and self-centred set of political elites without a sense of national vision, pride, and patriotism. 
Those who do not know. Those living in denial, had better open their eyes to the realities of our present. Nigeria is closer than ever before to an all out social, political and economic conflagration and anarchy..Nobody will be unscathed. Nobody will escape the consequences. People from all sides will die and at the end of the day, the country, as we know it will die. For those who are oblivious to the dangers of war and civil strife, just look at what Syria and Libya have become. Consider the 90 day madness and orgy of violence in Rwanda in 1994 in which about a million people were killed. This translated to about 10,000 lives lost per day in a gruesome act of violence. Those who are beating the drums of war as well as those dancing to the beat must sit back, think, and remember their humanity. We have continually said that no tribe or ethnic group, no civilization, and no religion is superior and better than the other. No human life is more valuable than the other. Certainly, the life of a president or governor or minister is not more valuable than those of a tailor or shoemaker. We did not create life and it is not ours to take at will. We must make sure that northern lives as well as southern lives are protected in all parts of the country at all times. 
It is shameful that it is only now that some of  our brothers from the north are beginning to speak out stridently in condemnation of the dangerous proclivities and murderous activities of Fulani herdsmen – activities that have been going on long before now. For a long time, despite glaring evidence of their dangerous misbehaviour in different parts of the country, the defenders and sympathisers of the herdsmen accused affected and victimized ethnic groups of ethnic profiling. As a result, the government through the ministry of communications and the Nigeria Broadcasting Corporation (NBC) pressured media houses to drop the term 'Fulani Herdsmen' to simply 'Herdsmen.' 
Of course, that did not change their murderous activities as the kinappings, rapes, and killings continued. Meanwhile alarm was raised several times about their unhindered, illegal open carriage of AK47s while other ethnic groups were denied the same luxury. The federal government simply chose to ignore it, until now that other groups have also decided to arm themselves illegally for the purpose of self defense. The FG's recent position to call for the arrest of anybody carrying illegal arms might be the right call but it is coming too late. Besides, government has consistently shown that it lacks the capacity to keep the citizens safe from acts of violence. 
Those from the north who are rightly condemning the violence in the south can surely not forget that the north over the years has been a regular killing field where southerners became victims of a process they had nothing to do with. Examples abound of the different acts of violence against southerners, especially Igbos. Did they rise and raise their voices in condemnation? Of course not! But it is no excuse for anybody in the south to justify what is going on. 
There is no doubt that there is an economic interest of some powerful forces behind the crisis that is going on in the country. These forces over the years have been responsible for procuring sophisticated arms for these killers as well as the political protections provided for them. But regardless of the ambitions of these agents of darkness, by now it should be clear to them that any attempt to forcefully change the demographics of any ethnic group or groups in the country will meet with failure – that is if some of the ongoing insinuations and suspicions are to be believed. 
Ultimately, the prevailing situation in the country and subsequent happenings will define the legacy of President Muhammadu Buhari who promised to be the president of all and for all. Sadly, the president, supposedly the father of the nation, in words and deeds, has consistently shown bias in favour of some of his children over others. This has contributed to the deepening of the crisis. 
As we look for ways to avert a looming catastrophe, let us remember that we are all endangered. Let peace prevail.
Opinion
AddThis
: 
Original Author
: 
Achike Chude
Disable advertisements
: 


E2%80%94eligible-nigerians target=_blank rel=noopener>Why We Won't Apply To Join Nigerian Army Despite Ongoing Recruitment —Eligible Nigerians
Some young Nigerians have explained the reasons why they will never join the  Nigerian Army. 
The Army as well as the Nigerian Air Force recently called on Nigerians to enrol for their recruitment exercises. 
SaharaReporters Media
Bashir Ahmad, an aide to President Muhammadu Buhari, had in a Twitter post on Monday said Nigerians who who possess a minimum of secondary school leaving certificate can apply for the army's exercise. 
But in interviews with SaharaReporters, a cross-section of secondary school leavers said they would rather pursue another career, citing the risks involved and lack of adequate equipment to fight enemies, particularly insurgents.
Ebuka Emmanuel, a secondary school leaver, said: "I won't join the army because looking at the soldiers, they are not well equipped to face the enemy. They don't pay them well and then there is stress involved. They keep deploying someone from state to state. Being in the army also makes one the enemy of some 'street boys.'"
Also speaking, Ekenne, another secondary school leaving certificate holder, said: "Soldiers face lots of risksFor me, I don't want to join the army because there is a lot of risks there. I have other dreams, many other important things in my life than that. It's something that can take one's life at any time. I don't want to join."
On his part, Charles Njoku, said: "It's not my calling. Army! There's something we refer to as 'calling'. Being in the army is not my calling, my calling is in other stuff. If I join the army now, only God knows what will happen, I might die soon. I know they might be making good money, taking care of their families and all but I don't want to join."
In the same vein, Eniola Anthony, a female secondary school leaver, said: "I'm going to further my studies. No, I wouldn't want to enrol in the Nigerian army because I don't like the profession. I'm going to university to take a course in education. I don't like the sight and sound of guns. Irrespective of how much people are being paid, I don't like the job. Nigerian Army is not for someone like me."
Just like others, Rejoice Okolo, said "I wouldn't want to join the army, I love the teaching profession and I will rather be in the classroom than on the front. Joining the army is like a waste of time for me, it is also stressful. I don't want to be in the army whether in Nigeria or abroad, even if they will pay me well, I don't want to. I choose academic work over military work.
"I am also a patriot by contributing positively to the education sector. I want to be a professor, be in the academia, and be fulfilled."
Toeing the same line, Peculiar Iyalode said: "I don't want to do that kind of job, I do not dream of becoming a soldier. The job is stressful, I am scared of guns. I am going to the higher institution instead."
According to Anu Ojo, her parents will never allow her to join the army. 
She said such a plan would also affect her plans. 
"My Parents Will Never Approve of it. No, I can't join the army, not in Nigeria, I would rather go to a higher institution to further my studies than join the army. Even my parents will not allow me to join the army. I have other dreams and aspirations. Being in the army will destroy my plan. Well, it is a matter of choice but for me, I can't join."
Hassan Oluwatimileyin, however, took a contrary stance, stating that she would not mind joining the army.
She, however, said that would be determined by how easy the recruitment process is.
"Yes, I would like to join. If they make the entry process easier. I began to have a strong passion for a military career when I fully understood the difference between right and wrong but, their entry process is not encouraging," she said.
"There are lots of things to do to complete the required demands. This discouraged me. I had to change my plan."
Military
News
AddThis
: 
Featured Image
: 
Original Author
: 
SaharaReporters, New York
Disable advertisements
: 
target=_blank rel=noopener>Police Arrest Kano Hisbah Commander With Married Woman In Hotel
File photo used to illustrate story.
The Kano State Police Command has arrested a senior official with the state's Hisbah board after he was allegedly caught with a married woman in a hotel.
According to Freedom Radio Kano, the official was arrested in the Sabon Gari area of the city. His name was not immediately mentioned, but he was described only as police chief when the matter featured on Freedom FM's popular magazine programme "Inda Ranka".
File photo used to illustrate story.
The arrested commander is said to be in charge of arresting beggars and prostitutes in Kano metro area. He was taken into custody after the husband of the woman with whom he allegedly had an affair filed complaints. 
According to the station, Kano Hisbah Commander, Muhammed Haruna, while describing the incident as unfortunate, said a two-man committee had been set up to investigate the matter. 
Hisbah officers regularly arrest unmarried people caught in hotels, presumably for sexual activities, as part of their enforcement of the Sharia. 
Established to enforce Sharia, Hisbah recently banned stylish haircuts, sagging of trousers, playing of music at social events by disk jockeys and seized tricycles from riders for adorning them with pictures considered to be obscene and against the tenents of Islam in some states. 
Hisbah also banned commercial motorcycle and tricycle riders from carrying two women at a time.
This was in addition to other unusual directives reeled out by the Islamic police.
News
AddThis
: 
Original Author
: 
SaharaReporters, New York
Disable advertisements
: 
E2%80%98illegal-igp-adamu target=_blank rel=noopener>Osun Students Attack 45-year-old NANS President, Asefon For Backing Buhari On 'Illegal IGP Adamu's Tenure Extension'
Sunday Asefon
The Osun State chapter of the National Association of Nigerian Students (NANS) has berated the 45-year-old National President of the association, Sunday Asefon, for backing the decision of President Muhammadu Buhari to extend the tenure of Mohammed Adamu as Inspector-General of Police for three months.
Asefon had on Monday, during a news conference in Abuja, faulted the leadership of the Nigerian Bar Association (NBA) for instituting legal action against the Presidency, claiming that the tension precipitated by the pervasive insecurity in the country requires that the President exercise discretion in the appointment of a new IGP.
Sunday Asefon
He insisted that the intention of the President, which he said was to avoid a hasty appointment that would aggravate the already tensed situation, should be applauded rather than condemned.
Asefon also dismissed a news report that the IGP purportedly paid N2 billion as a bribe to some persons in the Presidency to extend his tenure in office.
Reacting in a statement by its Chairman, Agbogunleri Seun Michael, and Secretary, Ogunsakin Oluwafemi Sunday, Osun NANS JCC said it was shameful that Asefon who ought to free members of his association from intellectual enslavement was defending fraud.
It asked the NANS President to channel his activism to where it is needed.
The statement read, "The attention of the leadership of NANS JCC OSUN AXIS has just be drawn to a press statement credited to NANS National Secretariat under the leadership of Comrade Asefon Sunday throwing his weight behind the President, Muhammadu Buhari, on the extension of the IGP, Adamu Muhammed.
"National Association of Nigeria Students, Osun Axis, dissociates itself from the shameful and irresponsible statement credited to our national secretariat. We are using this medium to dissociate this axis from this reckless statement and it does not represent the interest of our axis and by extension thousands of students who are victims of brutality and unprofessional attitudes of the Nigeria Police Force under the command of the arrogant Mohammed Adamu.
"We want to remind the NANS-NQTRS that great Nigerian students are victims of harassment, extortion, intimidation, and dehumanisation from the supposed security agency. It is shameful that an association that is supposed to free its members from intellectual enslavement is defending fraud.
"With police brutality running rampant in campuses in Nigeria, and protests breaking out across the country, I don't expect a students association to be supporting tenure elongation of Mr Muhammed Adamu.
"The level of inhumanity is just unbearable. Many students have lost their precious lives during confrontations with the Nigeria Police Force on the barricades. National Association of Nigerian Students (NANS) should channel their activism to where it is needed. Nigerian petrol price sells at N175 per litre but NANS, a pressure group, refused to talk.
"Nigeria's educational system is in assorted crises of infrastructural decay, neglect, waste of resources and sordid conditions of service. Nigerian Electricity Regulatory Commission (NERC) suddenly increased the electricity tariff from 30.23 naira for one kWh (kilowatt unit of energy per hour) to as much as 62.33 naira per kWh. Where is our organisation?
"Adamu was due to retire from the police on February 1 having spent a maximum of 35 years in service. National Association of Nigerian Students should come out to play her expected role to salvage this country from sinking."
President Buhari had on February 4 extended the tenure of Adamu in contrary to the provisions of the Police Act 2020, which in Section 7 (6) fixes a single term of four years without an option of extension of tenure for the holder of the office of the Inspector-General of Police.
"A person appointed to the office of the Inspector-General of Police shall hold office for four years," it read.
Section 18 (8) of the Act signed by the President on September 15, 2020, also read, "Every police officer shall, on recruitment or appointment, serve in the police force for 35 years or until he attains the age of 60 years, whichever is earlier."
Politics
News
AddThis
: 
Original Author
: 
SaharaReporters, New York
Disable advertisements
: 
E2%80%99s-chief-army-staff-joins-apc-pressure-mounts-ex-president-also-leave-pdp target=_blank rel=noopener>Jonathan's Chief Of Army Staff Joins APC As Pressure Mounts On Ex-president To Also Leave PDP
Lieutenant General Azubuike Ihejirika, former Chief of Army Staff under ex-President Goodluck Jonathan, has joined the All Progressives Congress.
The ex-Army Chief declared his membership of the APC at his Isuikwuato country home in Abia North Senatorial District on Tuesday.
He thereafter participated in the party's ongoing registration and revalidation exercise at Ezere Ward 2 where he registered.
His registration was conducted by the APC Ward Chairman, Iheanyi Chukwu, in the presence of several party stalwarts of the party, including Orji Uzor Kalu.
According to Ihejirika, who served as COAS from 2010-2014 under Jonathan, his coming into the APC is to contribute to the progress of the party in the state and at the national level.
The former COAS said having served in the Army for almost 38 years, it is important for him to be in politics with all the sufficient experience gathered over the years. 
He said he would contribute to the democracy of the nation and the fortunes of the party.
He said: "I am delighted by the presence of the leader of the party in our state, Senator Orji Uzor Kalu, to honour this event.
"Having served almost 38 years in the military, I am convinced that it will be a waste of experience for me to remain outside government activities.
"Thus is because I have a lot to offer and assure you all that I will operate an open-door policy.
"I will also learn fast. My first goal is to unite the party. Unity is very important because if we are united, we can achieve all our goals for the state and the nation at large."
On his part, Kalu, who is the APC leader in Abia State, commended the former COAS. 
The senator had in November 2020 urged Ihejirika to join the party.
Kalu said, "General Ihejirika's decision to join us today in the APC is no doubt a great one and I must commend him for taking the bold step after over a year of convincing him to join the party.
"He should be assured that his membership in our party will be a very fruitful one. I am loyal to the party."
The development comes around the same time a former governor of Ogun State, Gbenga Daniel, also dumped the Peoples Democratic Party for the APC.
The ex-governor of Ogun had earlier claimed that the move was in the best interest of "our people".
In a related development, ex-deputy Governor of Osun State, Senator Iyiola Omisore, defected to the APC from the Social Democratic Party (SDP).
Ihejirika's APC move comes at a time when the spotlight has continued to beam on Jonathan over the pressure being put on him by APC to also join the ruling party.
Top sources within the APC had told SaharaReporters that the party was considering giving a joint ticket to Jonathan and Kaduna State Governor, Nasir El-Rufai, for the 2023 presidential election.
Politics
News
AddThis
: 
Original Author
: 
SaharaReporters, New York
Disable advertisements
: 
E2%80%94-traditional-ruler target=_blank rel=noopener>Yoruba/Hausa Clash: Eight Persons Must Leave Shasha For Peace To Reign— Traditional Ruler
Akinade Ajani, Baale of Shasha community in the Akinyele Local Government Area of Ibadan, the Oyo State capital, has identified eight persons as mischief-makers in the community.
According to the PUNCH, the traditional ruler said peace and calm had started to return to the once crisis-ridden community.
The Yoruba and Hausa communities clashed in a popular market in the area last Friday, resulting in the death of some residents, destruction of properties, and displacement of people in the area.
Consequently, the state governor, Seyi Makinde, ordered the closure of the market and enjoined the warring factions to embrace peace and dialogue.
Makinde also led some northern governors to the leaders of the Yoruba and Hausa communities in the market on Tuesday.
See Also
Trade
I Lost Over N20million To Shasa Crisis, Not Going Back There— Market's Traders Association Chairman
0 Comments
1 Hour Ago
The governors are Kebbi State Governor, Abubakar Bagudu; Kano State Governor, Abdulahi Ganduje; Zamfara State Governor, Bello Matawalle; and Niger State Governor, Abubakar Sanni.
Speaking after meeting with the governors, the traditional ruler of the Shasha community said he told the governor to root out the eight mischief-makers bent on disrupting the now-returning tranquility in the area.
Ajani said, "There can be smooth co-existence once again between the Yoruba and Hausa communities in Shasha. There are just about eight persons causing the commotion. Once the eight persons leave this place, other residents will live harmoniously."
The traditional ruler, who didn't disclose the names of the eight persons, insisted that "those causing commotion in Shasha must leave the community, whether Hausa or Yoruba indigenes".
"These eight persons pursue their selfish interests. I told the governors all these when they visited today and they assured me that they would work on it," he added.
News
AddThis
: 
Original Author
: 
SaharaReporters, New York
Disable advertisements
: 


E2%80%94-markets-traders-association target=_blank rel=noopener>I Lost Over N20million To Shasa Crisis, Not Going Back There— Market's Traders Association Chairman
The Chairman of Shasha Traders Association (STA), Alhaji Usman Nyako, on Tuesday said he lost more than N20 million to the crisis in the Shasha market in the Akinyele Local Government Area of Ibadan, the Oyo State capital.
The crisis, which occurred in the Shasha market last Thursday, led to loss of lives and property. 
Nyako, who has been the chairman of the market for three years, said even if the crisis is resolved, he will not return to the Shasha market again because of what he experienced. 
The businessman, who deals in tomatoes, said the day the crisis started, he had made over N10 million in his shop. 
He added that his house, cars and trucks were set ablaze.
Nyako, who said he left his house with only one piece of clothing, commended the Kano State government for donating N100,000 to each of the about 200 indigenes of the state affected by the crisis.
He said, "I am not going back to that place again. Many people were killed in my presence. I lost my house, money, and even cars and trucks. As the chairman, I can only blame the crisis on the insincerity of some of our people."
He urged the government at all levels to come to the rescue of the victims, saying many have been displaced.
Another victim, Kabiru Tambuwal, described the incident as unfortunate and embarrassing.
"I am a small boy. As little as I am here, I lost over N1 million to the crisis. I am a pepper seller. My boss lost everything he had to the crisis. Some of my friends were killed while some have gone back to Kano. We cannot go back to Shasha again," he said
Trade
News
AddThis
: 
Original Author
: 
SaharaReporters, New York
Disable advertisements
: 
target=_blank rel=noopener>Seven Children Die In Zamfara Explosion
File photo
Not less than seven children are feared dead in an explosion that rocked Magami village in the Maradun Local Government Area of Zamfara State.
The Commissioner for Security and Home Affairs in the state, Abubakar Dauran, while confirming the incident said the victims ignorantly picked an explosive device in the bush when they went searching for firewood.
File photo
According to Channels TV, it exploded when they were playing it and six were said to have died instantly while others were left with various degrees of injury. 
Those who sustained injuries were immediately taken to an undisclosed hospital in Gusau, the Zamfara State capital, for treatment.
Dauran later got information that one of the victims taken to the hospital also died, pushing the number of deaths to seven. 
He said the state had put measures in place to prevent future occurrences of the such an incident.
Meanwhile, the state Commissioner of Police, Abutu Yaro, has created 10 additional police outstations in different villages of the state.
He has also positioned tactical and conventional police personnel to the recently created outstations to promptly respond to distress calls and offer effective and efficient security services to the communities so that members of the public can have confidence to go about their various activities.
News
AddThis
: 
Original Author
: 
SaharaReporters, New York
Disable advertisements
: 
E2%80%99s-activities target=_blank rel=noopener>Malami Asks Nigerian Government To Create Agency For Herdsmen's Activities
Abubakar Malami
The Attorney-General of the Federation and Minister of Justice, Abubakar Malami, has recommended the creation of a Nigerian government agency that will regulate the activities of herdsmen.
Malami said this while delivering his address as a special guest of honour at the Peace, Unity, and Security Lecture Series at the ECOWAS main auditorium, Abuja on Tuesday.
Abubakar Malami
The minister admitted that the crisis between herders and farmers had become a pressing issue and steps were needed to be taken to tackle it.
According to Punch, he also said there was a need to revitalise the Nomadic Education Commission.
He stated, "Nigeria is predominately agricultural in nature and by geography. To that extent, there is constant mobility of herders across the different belts of Nigeria. It is perhaps time to consider the setting-up of a commission for pastoralism regulated by law.
"This might provide recipes for resolving protracted farmer-herder conflicts. The commission may even engage in or facilitate in-depth analytical studies with a view to providing lasting solutions for the benefit of people and the country."
He also called for the "revamping of the activities of the Nomadic Education Commission with a view to complementing the efforts of the government in resolving the farmer-herder clashes." 
Malami restated the commitment of the Nigerian government in supporting initiatives and programmes that would help resolve the lingering farmer-herder crises in the country.
The AGF argued that some of the ways for a peaceful Nigeria include strict adherence to the rule of law, respecting the sanctity of the fundamental human rights in all ramifications, including freedom of movement and the right of citizens to stay at whatever part of the country they choose to and other provisions as contained in Chapter 4 of the 1999 Constitution of the Federal Republic of Nigeria remain fulcrum for a peaceful society.
‌The minister said the farmer-herder crisis is real, adding that it requires real-time and practically-oriented solutions.
He stated, "The better approach towards resolving the crisis over the short, medium and long terms is to directly involve the stakeholders in coming up with solutions at the conception, implementation and monitoring faces."
Malami also recommended the creation of regulated grazing reserves to replace the "Burtali" or "Hurumi" pastoral system.
He called for the "intensive enlightenment to livestock breeders on the need for sedentary farming and transhumance agriculture as a complementary economic process to nomadic farming." 
The minister further recommended the provision of water holes in remote grazing locations, subsidised veterinary care, and mobile ambulatory services for surgeries and other medical interventions for livestock.
He said there was also a need for the provision of infrastructure – social amenities, educational facilities, and cattle markets at central locations to accelerate nomadic settlements. 
Politics
News
AddThis
: 
Original Author
: 
SaharaReporters, New York
Disable advertisements
: 
Read also Nigerian Newspapers Today and Nigeria News Today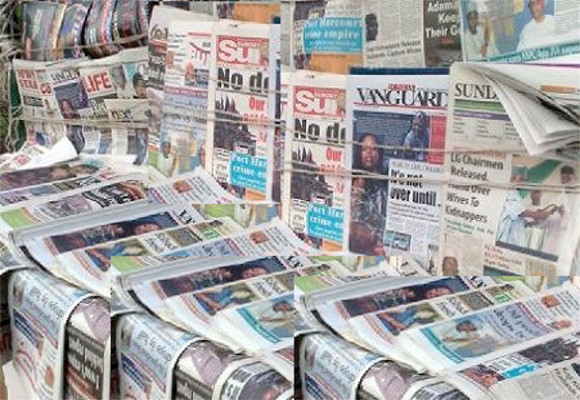 You can also check Sahara Reporters Newspaper Headlines Today