Sahara Reporters Latest News Today

Tuesday 12th January 2021

Sahara Reporters Latest News Today and headlines on some of the happenings and news trend in the Country, today 12/01/21

Read also nigeria newspapers Tuesday 12th January 2021
A Historical And Dilemmatic Call: A Broken Pence In The Face Of Constitutionalism By Richard Odusanya
Richard Odusanya
In the natural scheme of life, the human nature tends towards corruption in the face of wealth and power; power corrupts and absolute power corrupts absolutely. To, therefore, curb the free for all system, every society must create ethics and strictly stick to the created ethics.
The first step in the evolution of ethics is a sense of solidarity with other human beings to intentionally build a peaceful and sane society.However, human beings most times, allow the feelings of envy and hate born with them to navigate their steps towards crime and violence, thereby abandoning any sense of loyalty and good faith.
Good people do not need laws to tell them to act responsibly. Bad people, on the other hand, would not only abuse the laws set to guide them to sanity but also find a way around it.
The peace and development that have evaded our land for a very long time generate consistently from our self-centered constituted authorities that abuse and pervert the laws they are appointed or elected to protect,in the bid to find their ways around such laws.
In the hands of such constituted authorities, the constitution is a mere wax which they twist and shape into any form they please. Plunder has become a way of life for them over the course of time and they have created for themselves as legal systems that authorize and serve as moral codes to such ways of life.
Progress is impossible without change; and those who cannot change their minds cannot change anything. Our self-centred leaders, in Africa, are potential monsters that are dangerous to the society.
They grow worse daily and have no intention to change for the good.Since they are not healthy to our society, it becomes very urgent and compulsory for us to out-monster the monsters in them before they quietly devour us all. There must be no peace for a leadership that has deprived its people of same peace!
Richard Odusanya
Loyalty to an unjust cause is a perversion of honour, which womb is sacrilege and despises any form of inhumane trait to humanity. As such, we must always serve as ambassadors of honour by consistently pushing for a honourable society where every voice must have a say in the process of governance and execution of laws.Even if there are times we are powerless to injustice , there must never be a time that we must fail to protest against such an injustice for the wounds of honour are self-inflicted.
The continent of Africa is nothing but a laughing stock in the face of the world because we have leaders that care less about words. In fact, they see their subjects as the "wailing wailers". It is only ambition that drives them; the seeds of corruption are deeply rooted in their souls. It is our joint responsibility to uproot this spirit of "Baal" from our land without leaving any trait.
Loyalty to one's country cannot be blueprinted. It cannot be produced on an assembly line neither can it be manufactured at all for its origin is the human heart- the centre of self-respect and human dignity. It is a force which leaps into being only when conditions are exactly right for it, and it is a force very sensitive to betrayal.
In Africa today, politics and governance are the art of looking for trouble, finding it whether it exists or not, diagnosing it incorrectly and applying the wrong remedy just to inflict excruciating pains and wretchedness on the voiceless and defenseless.
The abuse of power and misappropriation of funds in our developing nations of Africa are alarming and heart breaking. We run a system that promotes wealth without work, pleasure without conscience, knowledge without character, commerce without morality, science without humanity, worship without sacrifice and politics without principle.
Although virtually all countries had leadership and corruption challenges from the outset of the practice of a democratic system of government, it is irritating that Africans have refused to move on to the enviable stages of "democracy" when countries in the western world are already consolidating the feats democracy has helped them to achieve.
Lots of the countries out there now have applaudable provisions on the rights of animals and environmental preservation when ,in Africa, our leaders are yet to understand what "human rights" is all about let alone applying such provisions. Omoyele Sowore a prisoner of conscience!
The 1927 Liberian presidential election shows how shameless and inconsiderate many African leaders have always been. The incumbent president at the time, King, received 243,000 votes against the 9, 000 of Faulkner ( his opponent) when actually the registered voters were less than 15,000- the worst and most rigged election ever in the history of human race.
Ninety-four (94) years later, the story has grown more detestable. Free and fair elections still have no place in the African clime.Worse still, vote buying and elimination of perceived opponents are the newly added menus to the political atrocities of our heartless leaders.
On 12 January, 2006, the then Governor of Oyo State, Chief Rashidi Adewolu Ladoja, was impeached and removed from office by touts for refusing to rob the palms of his godfathers with the State's resources.
The most disappointing part of the event was the role played by the sitting president then, General Olusegun Obasanjo.The worst of it all, is that, the unrepentant grand patron of the garrison boys, General Obasanjo has still not seen anything wrong in their plot to illegally remove a democratically elected governor from office; of recent in Ibadan, he once again gave a supportive nod to the evil perpetrated 14years ago by reiterating that Ladoja was impeached for being an ingrate to his godfathers, Chief Lamidi Adedibu ("Garrison commander" anointed by General Olusegun Obasanjo, a PDP Chieftain who wanted a share of 15m naira from the 65m naira security votes of the State at the time) and Chief Yekini Adeojo.
Governor Peter Obi of Anambra State was also impeached on November 2, 2006 for his refusal to inflate the annual budget of the State. The Chuba Okadigbo's saga was an eye sore and unspeakable event in a democratic setting.
These are a few of the obnoxious scenarios we wake up to in Africa on daily basis.Our leaders continuously subject us to international ridicule by their display of "the apes obey" mentality the white invaders and supremacists imprinted on our land before we forcefully pushed them off.
November 3, 2020, was a significant day in the history of the world; a day Americans chose to undo their mistake of Emperor Trump.All hell has been let loose by President Trump,a typical example of the tyrants ruling in Africa, since he lost to Senator Joe Biden. After all failed manipulations, January 6, 2020, was the best chance to upturn the will of the American people of their choice of Senator Biden by a despotic tyrant, Trump.
President Trump called on his ever loyal second-in-command, Vice-President Mark Pence, to block the formal confirmation of Joe Biden's presidential win in the Joint Session of the Congress Pence was traditionally meant to preside over.
In his response to the order of President Trump, in the early hours of January 6,2021, Vice-President Mark Pence hinted on his stance: Four years ago, surrounded by family, I took an oath to support and defend the constitution, which ended with "so help me God".
Today, I want to assure the American people that I will keep the oath I made to them and I will keep the oath I made to the Almighty God.
When the Joint Session of Congress convenes today, I will do my duty to see to it that we open the certificates of the electors of the several states, we have objections raised by senators and representatives, and we count the votes of the Electoral College for President and Vice-President in a manner consistent with our constitution, laws and history." So help me God".
It is my considered judgement that my oath to support and defend the constitution constrains me from claiming unilateral authority to determine which electoral votes should be counted and which should not.
David McIntosh, president of the conservative club for Growth and a friend of Vice-President Mark Pence, had this to say about Pence: Mr Pence would resist the pressure on Wednesday and perform his duties as required under the US constitution.
He is a constitutionalist at heart. He is going to look at this and say what is my role as vice-president?
Every rational human would love to stay put in a juicy post like that of Pence, who eventually allowed the United State of America(U.S.A) constitution have its way; a way which is tantamount to Vice-President Pence being taken out of office.
This would hardly happen in Africa, most especially Nigeria. Femi Fani Kayode, 'FFK' -a former Minister of Aviation under the inglorious regime of General Olusegun Obasanjo, a staunch supporter of President Trump boastfully declared that Trump would make it through on January 6, 2021, thinking that United States of America, was Nigeria or Africa where they practise their "Banana Republic Politics".
A monumental failure we have had as our leader in the past five years; a man that has never proferred solutions to our problems in and out of power but compounded them by granting wings to our hard earned revenue to fly under his watch and borrowing and spending like a prodigal son.
We are not too blind to see the damage he has done to the psyche of Nigerians who have been made hopeless by his incompetence, maladministration and god forsaken policies. He is nothing but a calamity that has led Nigerians into the hall of infamy: Nigeria has become the "world capital for extreme poverty" under the cluelessness of a confused tyrant.
Yet, our highly revered second-in-command, Vice-President Yemi Osibanjo; one of the first best 100 lawyers in Nigeria (the most populous black nation and the giant of Africa) and a so-called man of God, has never stood with the constitution but instead with the cluelessness of his despotic boss. He has stooped so low to become the "trader moni" distributor-a-vote buying mechanism in disguise. If Vice-President Pence was Vice-President Yemi Osibanjo, by now, Emperor Trump would have been declared the 46th POTUS of America.
Patriots do not accept effluxion of time in taking decisions that will haunt their nation. Instead, they consistently take positions that are neither safe, nor politic, nor popular, but ones that satisfy their conscience as right.
Nigerians are great people and should not allow a bunch of nuisance to continue to smear our prestigious name with mud.
The newly elected Democrat of Georgia, Senator Jon Ossoff, thanked Nigerian-Americans for pushing him to victory in the just concluded US elections against the incumbent Republican Senator David Perdue. If our contributions as a people are felt in the world power United States of America, when would we deem it fit to deliver our very own nation Nigeria from the shackles of locust Buhari, his cohorts and other senseless politicians in the land?!
"A NATION WHICH ACCEPTS TO LIVE A THIRD-CLASS LIFE IS JUST A THIRD-CLASS NATION. IF A NATION WANTS TO BE CALLED HONOURABLE, IT MUST USE THE OPTION TO REFUSE ANY KIND OF POLICY WHICH IS AGAINST HUMAN DIGNITY. NO REFUSE , NO HONOUR! IF YOU DO NOT REFUSE A BAD GOVERNMENT, YOU DESERVE IT ALL THE WAY!"-Mehmet Murat iIdan.
Odusanya is the convener of AFRICA COVENANT RESCUE INITIATIVE ACRI
Opinion
AddThis
:
Original Author
:
Richard Odusanya
Disable advertisements
:
Kidnapper Pays N1.5m Ransom To Regain Freedom From Another Kidnap Gang
An alleged kidnapper known as Mohammed Amodu had to pay N1,555,000 as ransom after being abducted by a gang of kidnappers different from his, which was led by one Buba Babu, 35.
Force Public Relations Officer, Frank Mba, who paraded both kidnappers alongside other criminals in Abuja on Monday, said Babu was notorious for kidnapping citizens on highways around Abuja.
Babu, he said, was a member of a kidnap syndicate headed by one Buji, who was killed by the police alongside the second in command.
Mba said Babu took leadership of the gang and was notorious for always killing kidnap victims.
Babu took Amodu captive and when the kidnapped victim, who was a kidnapper himself, hesitated to pay, he was shot in the arm.
Mba said Amodu had boasted that he had charms and could not be shot but Babu shot him to show how serious he was.
The police spokesman said Babu had strong links with a major terror group in northern Nigeria.
He said, "Yet, he was kidnapped and held and Mohammed (Amodu) was released after he paid N1.55 million."
Amodu, who said he had been involved in more kidnap operations than he could remember, revealed that he was kidnapped after supplying 90 rounds of live ammunition to Babu.
Amodu said Buba was associated with Boko Haram, and that he regained his freedom after paying the ransom.
He said there was a time his own gang kidnapped 20 victims at a time. He said he had saved up to N15 million from his nefarious activities.
Amodu said he witnessed an operation where Buba kidnapped 55 persons from a luxurious bus at a time.
Also speaking, Buba said he had been into kidnapping for three years. He said as a kidnap kingpin, he sent his colleagues for major operations along major roads because he never operated within towns.
CRIME
News
AddThis
:
Disable advertisements
:


Kogi West Youths To Protest Against Hikes In Electricity Tariffs, Poor Power Supply
Electricity
Youths and residents of Kogi West Senatorial District in Kogi State have scheduled a march to the Abuja Electricity Distribution Company to protest against the recent hikes in electricity tariffs in the country and the perennial problem of poor power supply in the area.
The youths stated that the protest was necessitated by the "service reflective tariffs, allegation of 100 per cent increase in electricity bills without corresponding increase in numbers of hours of supply to Kabba feeders", among other anomalies.
Electricity
galaxytvonline
The Kabba youths in Kogi West Senatorial District in a release said the planned peaceful protest against the recent increase in electricity tariffs in Nigeria would be held at the AEDC office.
A release said, "It is about the service reflective tariffs, allegation of 100 per cent increase in electricity bill without a corresponding increase in numbers of hours of supply to Kabba feeders.
"The protest march will start from Kabba town, Oweland. Kabba is the Local Government Headquarters of Kabba/Bunu Local Government Area of Kogi State. We have reached out to the Chairman of AEDC board, Chief Operating Officer, General Manager and Regional Manager of the Kogi region.
"The President-General of the Kabba Development Union is coordinating the engagement of the youths and the different strata of the Kabba community. The protest has been brought to the notice of the management since December 2020.
"The protest is based on the breakdown of the agreement and understanding that the service-based tariffs would translate to more hours of electricity. But they alleged that it had not been the case. AEDC should roll out its machinery and activate the rules of engagement."
Electronics
News
AddThis
:
Original Author
:
SaharaReporters, New York
Disable advertisements
:
E2%80%99s-alleged-ineffectiveness-election Protest Rocks Kaduna Over Senator Uba Sani's Alleged Ineffectiveness Since Election
Protesters have grounded Kawo town in Kaduna State, in Senator Uba Sani's district, with the youth and people demanding to know why the senator has not been active since he was elected in 2019.
The Kawo protest on Monday was the second one in less than eight days.
A similar protest took place last week in the volatile area of Rigasa community in Kaduna with various placards and inscriptions displayed by people the senator allegedly engaged during the election and dumped afterwards.
Eyewitnesses told SaharaReporters that the protesters on Monday were angry that the Kaduna Central Senator had been evasive since his election.
Other allegations against Sani were that he had never stood and presented any bill on the floor of the Senate chamber, despite the various security challenges ravaging the state on a daily basis.
The state has been experiencing attacks by bandits, kidnappers, and other criminal elements.
A source said, "Since he was elected, the people have never seen him in the area. He has never stood on the floor of the Senate chamber to talk about the insecurity in Kaduna. He has never opened any project in his constituency or provided any support for his constituents.
"All his offices across the local government areas he represents have been shut since he won the election. He never allows his constituents to visit his office in Abuja or present their issues."
Some of the protesters also gave instances when the Kaduna State Government demolished markets and business places without compensating those who owned shops legally. They alleged that he did not do anything to support those affected.
Sources, however, told our correspondent that the Speaker of the Kaduna State House of Assembly was behind the people protesting against Sani because of their political differences.
The Speaker's supporters have however drawn attention to a viral video on social media where the state House of Assembly Speaker and other members criticised Senator Sani for lying and making some frivolous allegations which in turn instigated attacks on the senator by the House Leader and some other members.
"They alleged that the Speaker and the senator are at loggerheads and there is a video on social media in which the Speaker and other members of the state House of Assembly were criticising the senator for his lies and ineffectiveness in the Senate," the source stated.
Efforts to get Senator Sani to respond to the allegations proved abortive as his mobile phone line was not reachable.
Politics
News
AddThis
:
Original Author
:
SaharaReporters, New York
Disable advertisements
:
E2%80%93-nysc News Female Corps Member Killed A Man In Akwa Ibom Is Unfortunate – NYSC
The suspect
The Coordinator of the National Youth Service Corps (NYSC) in Akwa Ibom State, Julius Amusan, has expressed shock over the news of a youth corps member, Princess Odume, who allegedly killed a man on Sunday.
Odume, who had visited her the man suspected to be her lover, was caught trying to jump over a fence after allegedly cutting the victim with a machete.
The suspect
Neighbours of the victim stripped her naked and beat her, after which she was taken to the police station where investigation has commenced into the matter.
On Monday, the state NYSC coordinator described the incident as an unfortunate development, The PUNCH reported.
Amusan said, "We depend on police report because we are not eyewitnesses. The information on the matter did not get to me until 5pm on Sunday evening when somebody called to inform me that a female corps member had killed her lover.
"When the report came, I doubted it because it was strange that a female corps member would kill a man. It sounded unbelievable; it is something very unusual.
See Also
CRIME
I Can't Believe My Girlfriend Killed A Man With Machete In Akwa Ibom – Lover Of Accused Corps Member
0 Comments
6 Hours Ago
"I called the police headquarters and at that time, they were unable to give me details of the incident.
"It was when I got to the police that we were able to establish what really happened. It is a very unfortunate development.
"According to investigation, the lady and the victim were not into any previous relationship. Yesterday was the first day of their meeting. They had never been together before in any previous relationship. It was that yesterday that she met with the man."
CRIME
News
AddThis
:
Original Author
:
SaharaReporters, New York
Disable advertisements
:
Democrats Begin Trump Impeachment Process In House
Democrats began the process of impeaching President Donald Trump for a second time on Monday if Vice President Mike Pence and the cabinet do not remove him from office.Democrats introduced a resolution calling on Pence to invoke the Constitution's 25th Amendment and remove Trump from the White House for being unfit to discharge his duties.
Republicans blocked an immediate vote on the resolution and Democrats followed up by introducing an article of impeachment of Trump for "incitement of insurrection" over his role in Wednesday's storming of the US Capitol by his supporters.
The dramatic moves come just nine days before Trump leaves the White House and President-elect Joe Biden is to be sworn in as the 46th president of the United States.Democratic Representative Steny Hoyer of Maryland introduced the resolution calling on Pence to invoke the 25th Amendment and declare Trump "incapable of executing his official duties."Republican Representative Alex Mooney of West Virginia objected to passing the resolution by what is known as "unanimous consent" and will be put to the vote on Tuesday, AFP reports.After Republicans blocked the resolution, a single impeachment article against Trump was introduced in the Democratic-controlled House of Representatives.The House impeached Trump in December 2019 and now risks being the first president ever to be impeached twice.The Republican-controlled Senate acquitted him following his last impeachment, and it is unclear whether the body would hold a trial this time to consider the latest charges.
United States of America
News
AddThis
:
Original Author
:
SaharaReporters, New York
Disable advertisements
:
18-year-old Girl Sets Sleeping Lover Ablaze In Benue
Benue State Map
An 18-year-old girl has been apprehended by the police after allegedly setting her boyfriend ablaze after a quarrel in the Wadata area of Makurdi town.
Vanguard gathered from an eyewitness that the teenage girl carried out the dastardly act Monday morning at about 2 am when the victim was fast asleep.
Benue State Map
According to the source, the scream from the victim attracted the attention of neighbours who rushed to help him but he had already suffered much burns. "The neighbours immediately rushed him to the nearby Makurdi Federal Medical Centre, FMC, where he was admitted for treatment," he said. When contacted, the State Police Public Relations Officer, PPRO, Deputy Superintendent, DSP, and Catherine Anene confirmed the incident. Anene said the 18-year-old poured petrol around the victim's apartment before setting it on fire. "We don't know yet why she did that. We are yet to question her, but I can confirm that she has been arrested and just brought to our custody. "The incident happened about 2:00 am today (Monday) at Zaki Biam street in Wadata. We will let you know further details," the PPRO said. This latest incident is coming just a few weeks after a man in his 40s, identified as Nicodemus Nomwange, set himself and his girlfriend, Shiminenge Pam, ablaze at the High-Level area of Makurdi town. And within the same period, a young woman also allegedly set her lover ablaze in his residence on Shaahu Road in Gboko town.
CRIME
News
AddThis
:
Original Author
:
SaharaReporters, New York
Disable advertisements
:


Governor Makinde Enjoying In US While Oyo Is On Fire, APC Group Alleges
Seyi Makinde
A group of media players in the All Progressives Congress (APC) in Oyo State known as The Pacesetter Initiative (TPI), has taken a swipe at Governor Seyi Makinde over his reported trip to the United States of America.
They said the purported trip was made at a time when most parts of the state were faced with security challenges and social instability.
Seyi Makinde
Although there was no official confirmation that the governor had travelled overseas, sources said he (Makinde) left Nigeria on December 31, 2020 to see members of his immediate family who are permanent residents of Texas in the United States.
In a statement issued on Monday and made available to newsmen in Ibadan by the group's coordinator, Afeez Bolaji Repete, and Director of Organisation, Olawale Sadare, TPI frowned on what it called the height of insensitivity and ineptitude on the part of Makinde.
It accused the governor of abandoning his people when they needed him most.
It said, "How can a Chief Executive Officer and Chief Security Officer of an important state like Oyo leave his hapless people to the mercy of hoodlums, kidnappers and other criminal elements in the name of an unofficial foreign trip? And to make the matter worse, the governor sneaked out without doing all that was necessary as laid down in the Constitution of the land.
"Govermor Makinde's trip to the United States, this time, came at a time his government needed to arrest the surging challenges of insecurity bedevilling virtually every part of the state as residents of Ibadan, Oke-Ogun, Ibarapa, Ogbomoso and Oyo were gnashing their teeth on account of coordinated hoodlum attacks, kidnappings, killings and other organised crimes. "As a group of patriots, we could have expressed little or no worries if the situation had not degenerated to the point of ceaseless loss of lives and property in the affected areas. But our independent investigation revealed that those responsible for the crime surge in the state had taken advantage of Governor Makinde's poor handling of the security issues since he came on board in 2019 as against what was experienced during the eight-year reign of his immediate predecessor, the late Senator Abiola Ajimobi.
"The situation took a turn for the worse immediately the governor travelled last month and it became known to the perpetrators of crime that nobody was in the saddle again because Governor Makinde did not hand over the baton to his deputy as expected. As a result of this, the Peoples Democratic Party administration in the state became leaderless and rudderless since the governor, who has been running a one-man show, found it appropriate to abandon his duty post at a critical time and without allowing anyone to act in his capacity as necessary for no known reasons.
"It is equally appalling to note that none of those expected to take the bull by the horns and mobilise all the necessary actions to quell the ugly situation are not visible at all. Only the Chief Press Secretary to the Governor reels out half truths and propaganda to create a fake impression that all is well with the state. The question on the lips of the people is whether the governor's blanket ban on all officials of the state to speak up also affects the Speaker and members of the State House of Assembly." In another development, The Pacesetter Initiative (TPI) has also warned the Makinde administration to cancel its alleged plan to silence members of the public, especially APC faithful, who have been found to be critical of his administration in the build-up to the 2023 general elections.
"We have uncovered plans by the trusted aides and allies of Governor Makinde to unleash a terror gang populated by members of a faction of the proscribed National Union of Road Transport Workers in the state who have been decorated as Park Managers and Amotekun officials to hound and attack some identified critics of the state government, especially those belonging to the APC, with a view to silencing them ahead of the next general elections. We urge Governor Makinde to halt such a plan, which is capable of throwing the state into untold political turmoil and social crisis, " TPI stated.
See Also
Breaking News
BREAKING: Seven Feared Dead As Amotekun, Herdsmen Clash In Oyo
0 Comments
2 Days Ago
Politics
News
AddThis
:
Original Author
:
SaharaReporters, New York
Disable advertisements
:
E2%80%94miyetti-allah 46 Armed Fulani People Arrested In Oyo Are Vigilantes Securing Communities —Miyetti Allah
File photo used to illustrate story.
The Chairman of the Miyetti Allah Cattle Breeders Association in Oyo State, Alhaji Ibrahim Jiji, on Monday said though it is true that his team planned to raid some forests with the men of Amotekun Corps, they carried out the raid without vigilantes in his association.
He appealed to the Oyo State government to release 46 Fulani in police custody, saying they are members of Vigilante Group of Nigeria (VGN) securing people in Ibarapa land.
File photo used to illustrate story.
Jiji, who stated this at a press conference in Ibadan on Monday, said the arrested vigilantes were among the people invited to rescue some kidnap victims in the area.
SaharaReporters had reported the controversy surrounding the alleged killing of a 70-year-old man and his two sons in the Ibarapa area of the state on Saturday.
See Also
Insecurity
Kidnapping: How Amotekun, Miyetti Allah Clashed Over Joint Patrol Plans In Oyo
0 Comments
16 Hours Ago
Explaining how they were arrested, Jiji said; "They invited us to a meeting in Ibadan where they told us that they needed our support to fight insecurity in Ibarapa area. We told them we were going to give them 50 among our vigilantes who are Fulani.
"They have been doing the vigilante job for a very long time, therefore they know how to arrest criminals. When the Amotekun operatives were about to leave for the operation, we were still in Eruwa with some of our men who were vigilantes when we heard they had attacked the village. That was when those of us who are leaders went to the village. When we got there, we saw that three people had already been killed. When I saw the incident, I approached the commandant of Amotekun to know his view on the incident.
"I asked why they didn't wait for us but he didn't answer me. We called our men who were waiting for us in Eruwa to leave the venue of our meeting and return to their homes because Amotekun had done something else. Our plan was not to kill anybody. In the evening of the same day (Saturday), one of the vigilantes called to tell that two people were kidnapped in Igangan area of the state; we called the vigilantes and told them that they should go and search for the criminals that kidnapped those children but that they must inform police before going. While going there, they were arrested in Igangan.
"They called to tell us that some soldiers had arrested them. They told us that the commander of the troop had left for palace of Seriki Igangan. Returning from the palace, the commandant just arrested them and took them to police station. Those who were going to fight criminals are the set of the people they are parading as criminals. Those people are not criminals; they are the people securing us. They are registered vigilantes and they are working with the police and other security agencies.
"The 46 vigilantes that were arrested have been useful for the state for many years. All the 46 vigilantes are not criminals; they are the people arresting criminals. Even those criminals arrested by our men are with police as we speak. Thief is thief and not Fulani. Tribe is different from criminals. We are ready to work with Oyo State government to stop criminality in the state.
"I am appealing to state government to leave these people (alone). They are not thieves. They are the people who are securing us because we may need them another time. Why we want them to include our members in Amotekun is because of language barrier. We appeal to Oyo State government to include people from other tribes in Amotekun for the job to be efficient.
"I am not happy about the killing of the old man by Amotekun killed. He was over 70 years old when they killed him with his two children. I am not happy about what happened at all. He was an Alfa and had been there for over 45 years before he was killed."
News
AddThis
:
Original Author
:
SaharaReporters, New York
Disable advertisements
:
Three Suspected Thieves Burnt To Death In Calabar
Three suspected thieves have been burnt to death in Calabar South Local Government Area of Cross River State.
It was gathered that the suspects were lynched with car tyres on Sunday night at different spots in the metropolis, despite the 10 pm to 6 am curfew.
Investigation on Monday morning revealed that one of the suspects was burnt to death at Atu by Palm Street, the second one was lynched at Mayne Avenue by Inyang, while the third victim was burnt at EfioAnwan Street at Anantigha, in Calabar South.An eyewitness who described how the victim at Atu by Palm Street was killed to Punch, said, "He went to steal at a different location, so he was caught and brought to Atu by Palm Street where he lived and burnt to death. He uses a master key to break into people's houses and shops to steal. You can see the keys beside his burnt body."Describing the incident at Mayne Avenue by Inyang, a tricycle operator who pleaded for anonymity, said, "He used to drive Keke Napep, suddenly he stopped. I don't know that he has gone into stealing."Residents also described the victim lynched at EfioAnwan as someone who lived around and was notorious for stealing in the neighbourhood before he met his Waterloo.It was alleged that whenever the police arrested him, he would be freed, boast and continue stealing.When contacted, Police Public Relations Officer, Cross River State Command, DSP Irene Ugbo, said, "I will find out and get back to you. However, jungle justice is not the way out."
CRIME
News
AddThis
:
Original Author
:
SaharaReporters, New York
Disable advertisements
:
Read also Nigerian Newspapers Today and Nigeria News Today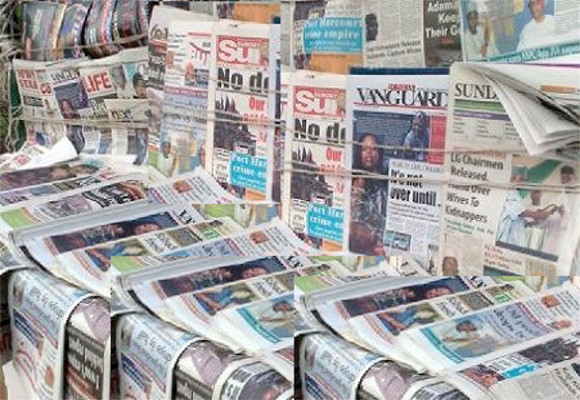 You can also check Sahara Reporters Newspaper Headlines Today