Sahara Reporters Latest News Today

Sunday 10th January 2021

Sahara Reporters Latest News Today and headlines on some of the happenings and news trend in the Country, today 10/01/21

Read also nigeria newspapers Sunday 10th January 2021
Trump: Democrats Threaten To Begin Impeachment Proceedings Monday
US Democrats on Saturday were readying for an unprecedented second impeachment of Donald Trump as the defiant president showed no signs of stepping down after the deadly violence at the Capitol.Democrats said impeachment proceedings could begin as early as Monday, an extraordinary acceleration of a process that historically has taken weeks, but one that might not be completed before President-elect Joe Biden is sworn into office on January 20.
House Speaker Nancy Pelosi warned that Democrats would launch the process unless Trump resigns or Vice President Mike Pence invokes the 25th Amendment, where the cabinet removes the president."He's deranged, unhinged and dangerous. He must go," Pelosi, referring to Trump, tweeted on Friday.The move to impeach came amid continued fury over the Capitol's storming on Wednesday by angry Trump supporters, which left five people dead, including a Capitol policeman.The impeachment text being prepared by Democrats laid blame squarely at the president's feet."In all of this, President Trump gravely endangered the security of the United States and its institutions of government. He threatened the integrity of the democratic system, interfered with the peaceful transition of power, and imperilled a coordinate branch of government."Trump, who had urged his supporters to come to Washington on Wednesday for a rally opposing his November election loss, has remained defiant, even after finally posting a video Thursday in which he belatedly promised an "orderly transition" to the Biden administration.But the president also said that "it's only the beginning of our fight."That sort of language prompted Twitter to suspend Trump permanently and fueled Democrats' moves against him.The Twitter ban drew an angry response from Trump. In a statement, late Friday accused the popular platform — having more than 88 million followers — of having "coordinated with the Democrats and the Radical Left."Twitter not only suspended the @realDonaldTrump account but took action against others, including @POTUS, when he briefly turned to them.Several Democrats and at least one Republican lawmaker — Senator Lisa Murkowski of Alaska — have urged Trump to resign and avoid the messiness of impeachment proceedings in his final full week in power, but he reportedly has remained defiant in talks with his aides.Trump has said he never intended for his supporters to attack the Capitol building — where Congress had convened to certify Biden's victory in the state-by-state Electoral College tally — but only meant to encourage peaceful protest.But in the chaos that day, one Trump supporter was shot and killed, lawmakers, reporters and staff were forced to take shelter. A Capitol policeman was killed in the chaos and invaders looted and vandalized the historic building, some parading through its halls with Confederate flags.Just as Trump was impeached in a traumatic 2019 partisan vote — but not convicted — the process requires first majority backing in the Democrat-controlled House of Representatives. Then, for conviction, two-thirds approval in the Senate.Reaching two-thirds could be difficult in the narrowly divided upper chamber, but several Republicans who long supported Trump have expressed their disgust with the events of Wednesday.Trump supporters including Senator Lindsey Graham have urged Biden to intervene with top Democratic lawmakers to call off the impeachment effort."I'm calling on President-elect Biden to pick up the phone to call Nancy Pelosi and the Squad to end the second impeachment," Graham said Friday on Fox News, referring to the House speaker and a group of four young progressive Democrats who are favourite targets of the political right.But Biden — whose inauguration on January 20, traditionally a pomp-filled event attended by thousands, is being seriously scaled back — on Friday side-stepped a reporter's question about impeachment."What the Congress decides to do is for them to do," he said in a report by AFP.
United States of America
News
AddThis
:
Disable advertisements
:
Paternity Scandal: Friends Of Tunde Thomas Knock FCMB MD, Close Petition
Friends of Tunde Thomas have closed the petition seeking the dismissal of the Managing Director, First City Monument Bank, Adam Nuru.
For over a week, social media have been awash with allegations of infidelity by the late Tunde's wife, Moyo, leading to doubts about her two young kids' paternity.
Ladunliadinews
Tunde Thomas was said to have died as a result of the trauma suffered from the scandal. It will be recalled that Adam, during the week, stepped down as the FCMB MD to go on vacation to allow for a proper investigation of the swirling allegations.
Tunde's friends had launched a petition aimed at getting 5, 000 signatures. It was titled, "Compel the CBN & board of FCMB to dismiss Adam Nuru on ethical grounds (marriage scandal)".
On Thursday, the petition was closed by the friends of the deceased.
It read, "On behalf of friends, associates, family etc. of our beloved late brother Tunde' Gentle Thomas', I wish to thank every one of you sincerely. With this little pressure supported by all you, we hope to put an end to even the tiniest of injustice and this outcome will undoubtedly serve as a deterrent to people in places of influence who think they can do whatever and get away with it.
"The forced exit of Adam Nuru from FCMB bank and the immediate appointment of another MD is the least, and we have achieved that. What a way to end a career for Adam Nuru and this is just the beginning for him. The action by FCMB should bring closure to this case, and it will always be a landmark reference.
"I am happy to have championed this with no ulterior motive whatsoever; the only reason I championed this was to prove to a Nigerian in the Diaspora as he thought that nothing whatsoever would happen to Adam Nuru. In his words' no be Nigeria, nothing go happen'. At least, he knows Nigeria can work once we set our mind to it. May the soul of our friend Tunde Thomas rest in perfect peace. Thank you all."
Scandal
S**
News
AddThis
:
Original Author
:
SaharaReporters, New York
Disable advertisements
:


Five Feared Killed As Soldiers, Bus Drivers Clash Over N100
File photo
About five persons have been reported killed when the Nigerian Army personnel clashed with bus drivers in Ilesha-Baruba motor park in the Baruten Local Government Area of Kwara State.
The cause of the misunderstanding was said to be over an alleged N100 bribe which the soldiers, which mounted a roadblock in the area, demanded from the bus drivers.
File photo
It was learnt that the crisis started on Friday after a bus driver on Ilesha-Sinawu Road refused to part with N100 for the soldiers, and an argument ensued.
SaharaReporters learnt that in the course of the argument, the soldiers slapped him and he angrily left, came back and mobilised his other colleagues from the motor park.
After that, the soldiers opened fire on the drivers and five persons were feared dead, while several others were injured.
An eyewitness noted that the soldiers had been notorious for extorting money from the bus drivers and the altercation ensued because the drivers could not take the harassment any longer.
"Friday was the market day, and people came from several neighbouring areas to Sinawu for trade. Vehicular movements from and outside Sinawu area were so high. So, the soldiers had a field day collecting money from drivers.
"The soldiers on the Ilesha-Baruba highway, which is a distance of 25 minutes, were found extorting commercial vehicles which ply the road, ranging from N100 to N500 depending on what you are carrying. It was while extorting one of the commercial vehicles that the incident happened.
"The driver refused to give the soldiers N100, and they slapped him several times. He then reported them to the motor park, and his colleagues came to question the soldiers. That was how the soldiers shot at them," the witness, Abdul Ganiyu, narrated.
"The altercation led to the shooting of no fewer than five persons who are feared dead as we speak while others were injured. The soldiers have also fled from the scene," another witness added.
CRIME
News
AddThis
:
Disable advertisements
:
Indonesian Plane With Over 50 Passengers Aboard Missing After Take-off
A passenger plane carrying more than 50 passengers has been declared missing minutes after it took off from Jakarta, capital of Indonesia.
The Sriwijaya Air Flight 182 is said to be a 27-year-old Boeing 737-500.
Officials were quoted as saying they lost contact with the plane on Saturday not long after it headed for the city of Pontianak on the island of Borneo.
Flight-tracking service, Flightradar24, reported that it lost more than 10, 000 feet of altitude in less than 60 seconds, four minutes after taking off.
The transport ministry said the last contact with the plane was made at 2:40 pm local time, and efforts are ongoing to search for it.
A local carrier, Sriwijaya Air, said in a statement that not much is known about the development yet.
The airline added that it was in contact with various related parties to get more detailed information regarding the incident and would release further details immediately they come.
CNN reports that Indonesia's search and rescue agency has sent a ship to some islands to the north of Jakarta's coast to check the location where the plane is suspected to have lost contact.
Travel
News
AddThis
:
Disable advertisements
:
BREAKING: Court Dismisses Certificate Forgery Case Against Governor Obaseki
Justice Ahmed Mohammed of the Federal High Court Abuja, on Saturday, dismissed a certificate forgery case filed against Governor Godwin Obaseki of Edo State.
Elections
Politics
Breaking News
News
AddThis
:
Disable advertisements
:
BREAKING: Seven Feared Dead As Amotekun, Herdsmen Clash In Oyo
Men of the Oyo State Security Network Agency, popularly known as Operation Amotekun, and some Fulani have reportedly engaged in a clash at Aiyete in the Ibarapa North Local Government Area of the state.
The clash was said to have started at Okebi village on Saturday morning, but the cause of the clash could not be immediately ascertained as of the time of filing this report.
Saliu, who claimed to be a resident of the area, told Punch that seven persons had been killed.
He added that about seven houses were also razed.
Saliu said, "Alhaji Usman Okebi and his two sons were killed. We don't know what caused the fight. Some persons were shot and injured.
"The number of people killed has increased to seven. Those who were shot and ran away later died in the bush."
Another source said the clash was between the Amotekun corps and Bororo people. He said some persons were killed but could not tell which suffered heavier casualties.
The Commandant of Amotekun in Oyo State, Col. Olayinka Olayanju (retd), when contacted, said he was on his way to the place to ascertain what happened.
He said, "I heard the same thing and I am on my way there now."
The Police Public Relations Officer in the state, Mr Olugbenga Fadeyi, when contacted by Punch, said the DPO at Aiyete Police Division had moved to the community to assess the situation.
Insecurity
Breaking News
News
AddThis
:
Disable advertisements
:
E2%80%93soyinka Amotekun Must Not Become Another SARS –Soyinka
Nobel Laureate, Wole Soyinka, has said the South-West Security Network Agency, Amotekun, must not morph into another Special Anti-Robbery Squad of the Nigeria Police Force that was recently disbanded.
The advice comes amid the recent allegations of recklessness and extrajudicial killings against the security outfit, especially in Oyo State.
In an interview with Arise TV on Saturday, the professor said the men of the Amotekun Corps must be trained on ethics so that they don't become brutal and ruthless than the officers of the defunct police unit.
He said, "I have told them anytime they want us to come and assist, we will come even if it is just on the ethical session so that as you are training them to defend us, we are also training their minds so that Amotekun does not become another SARS, very important. We must do everything together."
Soyinka, who said some South-West states were tardy in inaugurating their Amotekun Corps, urged other states yet to launch their security outfits to do so quickly as the challenge of insecurity has reached a "stage of desperation".
Ondo and Oyo States have launched the security outfit endorsed by the six South-West states' governments last year.
Insecurity
News
AddThis
:
Original Author
:
SaharaReporters, New York
Disable advertisements
:


Wounded Soldiers Who Fought B'Haram Decry Neglect, Non-Payment Of Allowances
Some Nigerian soldiers injured in the course of duty have complained over neglect and non-payment of their allowances by military authorities.Some soldiers, who spoke to Daily Trust, said that apart from their salaries, they were yet to receive the special disability compensation they are entitled to, while others claimed that civilian patients were given preferential treatment at the 44 Army Reference Hospital in Kaduna.
While soldiers whose injuries are not severe have reportedly been retained in service, some claim they have not been paid certain allowances or given promotions their peers enjoyed.However, Col Ezundu Idimah, Deputy Director, Army Public Relations of the 1 Division in Kaduna, dismissed the claims as lies, saying the soldiers are well catered for.A soldier, who was paralysed from the waist down by an insurgent's bullet in the North-East, said he had not received any disability compensation, but his salaries have been promptly paid.Now confined to a wheelchair, the soldier said his dream and that of his family had been shattered as his expectations in life may no longer be met.Though he is recovering, he still suffers from severe pains.Another soldier, injured three months after his wedding during a training exercise when he was accidentally shot, said he had been in constant pain since the incident and could not function sexually.After the incident, he was first treated for months in Maiduguri before being transferred to the 44 Nigerian Army Reference Hospital, Kaduna, where he was treated for another four months."I feel a burning pain constantly in the injured leg, and when I walk, a nerve pain is triggered as if I were stepping on sharp nails," he said.The soldier now worries about the long-term effects of the injury, saying, "I limp on my left leg as a result of the injury, and it will be difficult for me to walk normally again."He said two of his complaint letters, written separately to his unit's commanding officer, were turned down, but another one had been sent to the army headquarters.Another soldier, whose hand has been deformed from a gunshot wound sustained in a confrontation with Boko Haram, said he too was recuperating but required more medical attention.He also said his compensation pay-out had still not been paid.Although most of the injured soldiers are receiving treatment free of charge at the 44 Nigerian Army Reference Hospital, Kaduna, some expressed dismay over the level of care they receive.While commending the recent upgrade done to the facility and some of the services they receive, the soldiers appealed to the Federal Government and military authorities, to look into their plights and improve their treatment so that they would return to their duties."We protected the territorial integrity of the country as best as we could while we were on the field in Maiduguri, the Borno State capital, where Boko Haram insurgents attacked us."Unfortunately, we are not being supported the way we ought to by the government," one of them said."I was shot in the leg in Maiduguri, and in the process, I fractured my arm."Even though I was given care at Maiduguri before I was transported to Kaduna, I am, however, still in pain."My hand is healing gradually, but I am still having problems with my leg, where I was shot," he said.Another wounded soldier said there seemed to be discrepancies in the attention given to wounded soldiers and civilian patients at the hospital."You know because our treatment is free, they tend to take better care of the civil patients than us, maybe because they are paying. We are suffering," he said.When the findings were presented to Colonel Idimah, he was quick to dismiss them."It is a lie," he said.
Military
News
AddThis
:
Original Author
:
SaharaReporters, New York
Disable advertisements
:
NIMC Resumes NIN Enrolment As Minister Vows To Address Workers' Grievances
The National Identity Management Commission (NIMC) has announced the resumption of enrolment services for the National Identification Number (NIN) in its offices nationwide.
The commission stated that the disruption caused by the planned strike action by the Association of Senior Civil Servants of Nigeria (ASCSN) had been sorted out.
In a statement by the Head, Corporate Communications, NIMC, Kayode Adegoke on Friday, said the Minister of Communications and Digital Economy, Isa Pantami, has intervened in the matter and assured the workers of looking into their grievances.
He said the Minister advised the workers to empathise with Nigerians especially now that linkage of the NIN with the Subscriber Identification Module (SIM) cards was ongoing for the security of lives and property in the country.
The statement read, "The National Identity Management Commission (NIMC) is glad to inform the general public that normal enrolment services for the National Identification Number (NIN) have been fully restored at all NIMC offices nationwide as the glitches experienced since January 6, 2021, have been sorted out.
"Enrolment services were temporarily disrupted when the local chapter of the Association of Senior Civil Servants of Nigeria (ASCSN) of NIMC embarked on industrial action on Wednesday, January 6, 2021, immediately after their congress.
"However, the Honourable Minister of Communications and Digital Economy, Dr Isa Ali (Pantami), who promptly intervened in the matter, has assured the workers he would look into their grievances. He advised them to empathise with Nigerians especially at this time that linkage of the NIN with the Subscriber Identification Module (SIM) cards is ongoing for the security of lives and property in the country."
It was also gathered that the Director-General of NIMC, Aliyu Aziz, stressed his Management's avowed pursuit of the welfare, health and safety of all staff of the commission.
He enjoined staff to go about their regular duties while fully observing the COVID-19 protocols as they enrol Nigerians and other eligible individuals.
Aziz also gave the assurance that more Personal Protective Equipment (PPE) would be made available to staff, in addition to those already donated by the World Bank which had since been distributed to all NIMC offices nationwide.
Politics
News
AddThis
:
Original Author
:
SaharaReporters, New York
Disable advertisements
:
E2%80%99s-house-midnight-imo Mistress Dies In Married Man's House At Midnight In Imo
A tragedy occurred in Imo State on Thursday as a lady died in the house of her married man's friend. The incident happened at the MCC Road area of the state.
A source, who preferred not to be named, told Punch that the man brought his mistress to his matrimonial home after taking his wife and children to the village for the new year celebration.
According to the source, the man brought the mistress to his house after attending a function together.The source said, "The man took his family to the village and returned home. He attended an event with his mistress and took her home. The mistress later died in his house at midnight. The man has been arrested and the corpse evacuated."The police spokesperson in the state, Orlando Ikeokwu, confirmed the incident. He said that investigation had commenced to unravel the cause of the woman's death.
News
AddThis
:
Original Author
:
SaharaReporters, New York
Disable advertisements
:
Read also Nigerian Newspapers Today and Nigeria News Today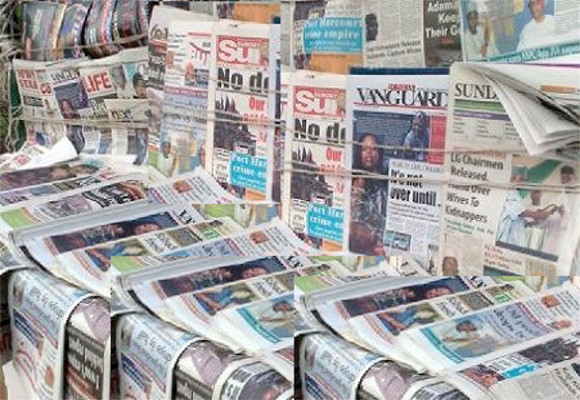 You can also check Sahara Reporters Newspaper Headlines Today