Sahara Reporters Latest News Today

Saturday 9th January 2021

Sahara Reporters Latest News Today and headlines on some of the happenings and news trend in the Country, today 09/01/21

Read also nigeria newspapers Saturday 9th January 2021
Buhari Government Keeping Sowore To Eliminate Him Extrajudicially, AAC Alleges
The Association of State Chairmen of the African Action Congress has described the stalling of the bail process of its National Chairman, Omoyele Sowore, by the President Muhammadu Buhari-led government as an attempt to keep him in custody so he could be allegedly killed extrajudicially.
The association however vowed to mobilise its members from across the country to go to the streets next Monday to demand the release of the human rights activist.
The Nigerian government on Friday refused to produce the activist alongside four others at a magistrates' court.
Their bail applications were to be determined by the Chief Magistrate, Mabel Segun-Bello.
The party said the delay was deliberate and a plot aimed to perpetuate an alleged evil plan.
In a statement issued in Abuja on Friday, which was jointly signed by Murtala Adamu, (Niger); Rex Elanu, (Benue State); Usman Zush (Kano); Buhari Olanrewaju (Kwara); Ameen Abdul (Federal Capital Territory) and Kunle Wizeman Ajayi (Lagos), on behalf of the state chairmen, said they had it on good authority that two meetings were held between Thursday and Friday, and moderated by key loyalists of President Muhammadu Buhari and the All Progressives Congress.
See Also
Human Rights
How Buhari's Regime, Malami, Police Plot To Scuttle Sowore, Others' Bail Application In Court
0 Comments
8 Hours Ago
AAC also warned the Nigerian government that nothing bad must happen to Sowore and four other activists who had been in custody since December 31, 2020.
The statement reads, "The events of today whereby the Buhari Government decided to snub and disobey the Magistrate and the entire judiciary by stalling the bail process of our National Chair and former presidential candidate, Omoyele Sowore, is a callous attempt to start a staged assassination plan.
"We are very aware of the two meetings between yesterday and today moderated by key actors of the Buhari/APC fascist hegemony. At these meetings, the court snub today was planned to start a situation where Sowore and the Gudu 5 will be forced into long detention from where an extrajudicial murder will be planned.
See Also
Breaking News
BREAKING: Tension At Abuja Court As Police Refuse To Bring Sowore, Others For Ruling on Bail Application
0 Comments
10 Hours Ago
"It must be noted that Sowore and the Gudu 5 were brutally injured and arrested by SARS operatives at a peaceful crossover demonstration at Gudu Junction in Abuja on New Year's Eve. Since then, President Buhari has done everything to frustrate his release.
"The attacks on Sowore and the Gudu 5 show that the current regime wants to advance its crudity as well as turn their rejection by the citizens to war. We are a momentum when the global structures of greed and power are being rejected massively.
"The tyrants believe they have to hide under the Hitlerist umbrella to force humanity to their whims and caprices. But the wind has long blown and the pouch of the proverbial hen is naked!
"The African Action Congress warns the actors in the Buhari Government and the APC that nothing bad must happen to Sowore and the Gudu 5. War is not a one-sided barbaric dance.
"The forces of liberation brought Nigeria into being by fighting the colonialists, just as we forced the military back to their barracks through revolutionary struggles of June 12 and for democracy.
"We cannot allow nitwits whose emptiness and roguery has turned Nigeria into a haven of poverty and pains to force themselves and their unrepentant impunity on the people. Therefore, we will be moving massively to the streets nationwide next week until Buhari and the APC Government listen to the voice of reason."
ACTIVISM
Human Rights
News
AddThis
:
Original Author
:
SaharaReporters, New York
Disable advertisements
:
E2%80%93-us-house-speaker I Have Moved To Prevent Unstable Trump From Launching Nuclear Attack – US House Speaker
Nancy Pelosi
Democrats in the Congress have told the US President, Donald Trump, to step down or risk being impeached.
On Friday, Trump had put on a final, unrepentant display of division by announcing on Twitter that he would skip the inauguration of Joe Biden as president on January 20.
Nancy Pelosi
Anadolu Agency
In a recent development, the top Democrat in Congress who doubles as the House Speaker, Nancy Pelosi, announced she had discussed with the military how to block the "unhinged" leader from the nation's nuclear arsenal.
She warned that Democrats will launch impeachment proceedings unless Trump leaves willingly, or Vice President Mike Pence invokes the 25th Amendment, where the cabinet removes the president.
"If the President does not leave office imminently and willingly, the Congress will proceed with our action," Pelosi wrote.
She also revealed that she had spoken with the Chairman of the Joint Chiefs of Staff Mark Milley about "preventing an unstable president from initiating military hostilities or accessing the launch codes and ordering a nuclear strike."
"The situation of this unhinged President could not be more dangerous, and we must do everything that we can to protect the American people from his unbalanced assault on our country and our democracy," Pelosi wrote.
Democrats in the House of Representatives, who already impeached Trump in a traumatic, partisan vote in 2019, said the unprecedented second impeachment of the president could be ready next week.
Whether Republican leaders of the Senate would then agree to hold a lightning-fast impeachment trial before the January 20 transition is another matter.
United States of America
News
AddThis
:
Original Author
:
SaharaReporters, New York
Disable advertisements
:


Kano Hisbah Arrests Beer Dealer, Children, Workers, Destroy Goods, Cart Others Away
Kano Hisbah corps
The Kano State Hisbah Board has detained a beer dealer in the state, Sylvanus Mbah of Silver Tavern, alongside his children and workers.
A source told SaharaReporters that a northerner, who is a Muslim had bought the plot where Silver Tavern is located but because Mbah's rent is still valid till February, the landlord allegedly resorted to using the Islamic police to force Mbah, a southern Christian out of the house.
Kano Hisbah corps
He said: "They came to Igbo Road, by Yoruba Road to one Sylvanus Mbah's shop, Silver Tavern, and took everything in his store. They arrested him; they even beat up his children. They took all the beer and other alcoholic drinks in his shop away. They destroyed some. They arrested his children – two children and his workers. They locked the man up; till now, he's in the custody of Hisbah."
The source told SaharaReporters that the chairman of the association of beer dealers and its executives in the state had tried to bail the man to no avail.
He said it was common for beer dealers to be harassed by members of the Islamic police corps for no reason.
"That's how it happens here. The House of Assembly should proffer a lasting solution to this. We are all Nigerians and we pay taxes and we are also part of those who generate revenue for Nigerian government.
"The Nigerian constitution says we are free to live anywhere in the country but here, it's a different ball game."
The destruction of bottles of beer and other alcoholic beverages is indeed common in Kano and some other northern states.
For instance, in November 2020, about 1,975 bottles of beer estimated at N200 million were confiscated and destroyed by the security outfit.
The incident took place in the metropolis of the state, following a court order, it was learnt.
Speaking during the destruction exercise at Kalebawa in the Dawakin Tofa Local Government Area, Governor Abdullahi Ganduje said the consumption of alcohol and all intoxicants that could distort the mental capability of a person is forbidden in Islam.
Islam
News
AddThis
:
Original Author
:
SaharaReporters, New York
Disable advertisements
:
Rioters, Who Invaded US Capitol, Currently Being Identified, Sacked From Their Jobs
Rioters who participated in Wednesday's invasion at the United States' Capitol are presently being identified by their employers and reportedly losing their jobs, as their photographs continue to surface on the Internet.
As photos from Wednesday's insurrection are circulated online, some of the rioters who invaded the building during the certification of President-elect Joe Biden are already afraid of losing their jobs too.
Samuel Corum/Getty Images
Navistar, a direct marketing company in Maryland, announced that an employee had been sacked after he was photographed wearing his company Identity badge inside the breached Capitol building.
"While we support all employees' right to peaceful, lawful exercise of free speech, any employee demonstrating dangerous conduct that endangers the health and safety of others will no longer have an employment opportunity with Navistar Direct Marketing," the company said in a statement provided to CNN.
A Texas attorney named Paul Davis is no longer employed at his company, Goosehead Insurance, after social media posts appeared to show him at the Capitol building.
In one video, Davis says, "We're all trying to get into the Capitol to stop this."
In further posts on Facebook, Davis explained that he was "peacefully demonstrating" the whole time, and was not trying to actively break into the Capitol.
"I said 'trying to get into the Capitol,' meaning to voice a protest. Not in any violent way," he wrote.
On Thursday, a Twitter account belonging to the Westlake, Texas-based company tweeted: "Paul Davis, Associate General Counsel, is no longer employed by Goosehead."
Rick Saccone, a former Pennsylvania state representative, shared photos of himself outside the Capitol on Facebook.
Saint Vincent College where Saccone served as an adjunct professor immediately began an investigation, according to Michael Hustava, the institution's Senior Director of Marketing and Communications.
"As a result of that investigation, Dr. Saccone has submitted and we have accepted his letter of resignation, effective immediately. He will no longer be associated with Saint Vincent College in any capacity," Hustava said in a statement provided to CNN.
"I decided to resign for the betterment of the school," Saccone told the Tribune-Review, a news outlet in Western Pennsylvania, about his departure. "I've been there 21 years. I didn't want all this terrible media kerfuffle to tarnish the school. I decided it would be better if I just resigned."
The Texas Republican Party also removed Walter West, its Sergeant-At-Arms, from his position after West made comments on Facebook supporting the Capitol siege.
"Whereas we vigorously support the First Amendment right to freely assemble, we condemn violence and pray for all gatherings in our nation's capital and those at the Capitol Building," a statement on the Texas GOP's website reads. "The Texas GOP has always been on the side of law and order and will remain so."
In a statement, West said his Facebook posts were "misinterpreted" and he would never "advocate for violence on 'The People's House.'"
United States of America
News
AddThis
:
Original Author
:
SaharaReporters, New York
Disable advertisements
:
Iran Bans Import Of US, UK COVID-19 Vaccines, Demands End To Sanctions
Ayatollah Ali Khamenei
Iran's Supreme Leader on Friday banned the government from importing COVID-19 vaccines from the United States and Britain, labelling the Western powers "untrustworthy", as the infection spreads in the Middle East's hardest-hit country.
In a live televised speech, Ayatollah Ali Khamenei raised the prospect of the two Western countries, long-time adversaries of the Islamic Republic, possibly seeking to spread the infection to other countries.
Ayatollah Ali Khamenei
newsweek
According to Reuters, he added however that Iran could obtain vaccines "from other reliable places". He gave no details, but China and Russia are both allies of Iran.
"Imports of US and British vaccines into the country are forbidden … They're completely untrustworthy. It's not unlikely they would want to contaminate other nations," said Khamenei, the country's highest authority.
"Given our experience with France's HIV-tainted blood supplies, French vaccines aren't trustworthy either," Khamenei said, referring to the country's contaminated blood scandal of the 1980s and 1990s.
Iran launched human trials of its first domestic COVID-19 vaccine candidate late last month, saying it could help Iran defeat the pandemic despite US sanctions that affect its ability to import vaccines.
Tensions between Washington and Tehran have risen since 2018, when President Donald Trump abandoned Iran's 2015 nuclear deal and reimposed sanctions to pressure Tehran into negotiating stricter curbs on its nuclear programme, ballistic missile development and support for regional proxy forces.
In retaliation for US sanctions, which were lifted under the nuclear deal, Tehran has gradually violated the accord. US President-elect Joe Biden, who takes office on January 20, has pledged to rejoin the agreement, if Tehran also returns to full compliance.
Khamenei said Tehran was in no rush for the United States to re-enter the deal, but that sanctions on the Islamic Republic must be lifted immediately.
Iran's utmost authority, Khamenei, ruled out any talks over Tehran's missile programme and Iran's involvement in the Middle East, as demanded by the US and some other major powers.
"Contrary to the US, Iran's involvement in the region creates stability and is aimed at preventing instability … Iran's involvement in the region is definite and will continue."
Shortly before Khamenei's speech, Iran's elite Revolutionary Guards unveiled an underground missile base at an undisclosed Gulf location.
The West sees Iran's missiles both as a conventional military threat to regional stability and a possible delivery mechanism for nuclear weapons should Tehran develop them.
But Iran, which has one of the biggest missile programmes in the Middle East, regards the programme as an important deterrent and retaliatory force against the US and other adversaries – primarily Gulf Arabs – in the region in the event of war.
International
PUBLIC HEALTH
News
AddThis
:
Original Author
:
SaharaReporters, New York
Disable advertisements
:
UPDATED: I Won't Attend Biden's Inauguration, Trump Says
Donald Trump says he won't attend Joe Biden's inauguration as president of the United States on January 20.
"To all of those who have asked, I will not be going to the Inauguration on January 20," he tweeted on Friday.
The President had earlier issued a broadcast saying he's now focused on delivering a smooth, orderly and seamless transition of power.
He also addressed the US Capitol's invasion by his supporters who were egged on by his claims of widespread voter fraud in the election of November 3, 2020.
He said, "I'll like to begin by addressing the heinous attack on the United States Capitol. Like all Americans, I am outraged by the violence, lawlessness and mayhem. I immediately deployed the National Guard and Federal Law Enforcement to secure the building and expel the intruders. America is and must always be a nation of law and order.
See Also
United States of America
I Won't Attend Biden's Inauguration, Trump Says
0 Comments
6 Hours Ago
"The demonstrators who infiltrated the nation's Capitol have defiled the seat of American democracy. To those who engaged in acts of violence and destruction, you do not represent our country. And to those who broke the law, you will pay.
"We have just been through an intense election, and emotions are high. Now temper must be cooled and calm restored. We must get on with the business of America.
"My campaign vigorously pursued every legal avenue to content the election results. My only goal was to ensure the integrity of the vote. In so doing, I was fighting to defend America's democracy. I continue to strongly believe that we must reform our election laws to verify all voters' identity and eligibility and to ensure faith and confidence in all future elections.
"Now, Congress has certified the results. A new administration will be inaugurated on January 20. My focus now turns to ensure a smooth, orderly and seamless transition of power. This moment calls for healing and reconciliation.
See Also
United States of America
US Capitol Riot: Policeman Dies, 14 Officers Injured, 68 Arrested So far
0 Comments
12 Hours Ago
"2020 has been a challenging time for our people. A menacing pandemic has abandoned the lives of our citizens, isolated millions in their homes, damaged our economy and claimed countless lives.
"Defeating this pandemic and rebuilding the greatest economy on earth will require all of us working together. It will require our renewed emphasis on patriots' civic values, faith charity, community, and family. We must revitalise the sacred bonds of love and loyalty that bind us all together as one national family.
"To the citizens of our country, serving as your president has been the honour of my lifetime.
See Also
International
Amnesty International Blasts Trump Over Capitol Riot
0 Comments
1 Day Ago
"And to all of my wonderful supporters. I know you are disappointed, but I also want you to know that our incredible journey is just beginning. Thank you, and God bless America."
United States of America
News
AddThis
:
Original Author
:
SaharaReporters, New York
Disable advertisements
:
Bangladesh Court Upholds Bail Order Of Nigerian Drug Dealer If He Surrenders His Passport
The Appellate Division of the Supreme Court in Bangladesh has upheld a High Court order that approved bail for a Nigerian, Ajah Onyeanwusi, on the condition that he surrenders his passport.
The Appellate Division bench, led by Justice Syed Hossain, passed the order on Thursday.
Onyeanwusi was arrested with crystal methamphetamine beside a city hotel on June 27, 2019.
Mosaddeque Reza, additional director (intelligence) of the Department of Narcotics Control (DNC), said he was arrested with 50g of crystal methamphetamine during a drug drive in the area.
Upon further interrogation, 472g of the hard drug was recovered from Onyeanwusi's residence in Dhaka's Bashundhara area.
On September 30, the High Court approved bail for Onyeanwusi. Later an appeal was filed challenging the order.
Dhaka Tribune reported that Onyeanwusi came to Bangladesh as a student and was admitted to ASA University in Shyamoli of Dhaka.
After getting his bachelor's degree from the Department of Pharmacy, he started his own garments business.
However, while making small profits from his legitimate business, it was alleged that the young Nigerian was making huge profits from another illegitimate business he was running behind the scenes – dealing in hard drugs, crystal methamphetamine.
Onyeanwusi allegedly joined the drug trade in Bangladesh through Darknet, but his trade is not limited to the country.
He also reportedly trades in over seven to eight countries.
CRIME
Drugs
News
AddThis
:
Original Author
:
SaharaReporters, New York
Disable advertisements
:


E2%80%93-governor-makinde We Are Probing Allegations of Killings Against Amotekun In Oyo – Governor Makinde
Governor Seyi Makinde of Oyo State has promised that his administration is investigating the alleged killings by operatives of Oyo Security Network, better known as Amotekun Corps in the state.
The governor said his government had started investigating Wednesday's incident at Tapa in the Ibarapa North Local Government Area of the state, involving the Amotekun Corps, in which three people were allegedly killed.
In a tweet on Friday, Makinde said, "Following the recent events in Tapa, Ibarapa North Local Government Area, it becomes imperative that I once again reassure the good people of Oyo State that our administration is doing everything in its power to address security issues in our state.
"One of the strategies we are using to check insecurity in the state is the recently introduced Western Nigeria Security Network (Amotekun). I am fully aware of the alleged highhandedness by some members of the corps. We are investigating these issues to address them promptly.
"The welfare and security of the good people of Oyo State remain our top priority. We will not sit back and watch any harassment or intimidation of members of the public or our security officers.
"Therefore, I urge the good people of Oyo State to please remain calm and allow members of the corps to perform their legally authorised duties for our people's well-being. Let me assure you that if any corps members are abusing their office, they will be dealt with accordingly."Following the recent events in Tapa, Ibarapa North Local Government Area, it becomes imperative that I once again reassure the good people of Oyo State that our administration is doing everything in its power to address security issues in our state. pic.twitter.com/1MIjlBDhIZ— Seyi Makinde (@seyiamakinde) January 8, 2021
SaharaReporters had reported the alleged killing of three youths by the Amotekun Corps earlier in the week.
SaharaReporters had gathered that some youths clashed with some operatives of the Amotekun Corps during a New Year party at Tapa on Wednesday.
See Also
News
Amotekun Kills Three Youths In Oyo Over Ban On Carnivals
0 Comments
1 Day Ago
Our correspondent gathered on Thursday that at least three people were killed in the clash between Amotekun Corps operatives and some residents of Tapa in the Ibarapa North Local Government Area of the state.
It was learnt that trouble started when Amotekun Corps operatives went to the carnival ground to tell the youths to end the carnival.
A source in the town said, "Those boys were having a carnival and probably they were expected to close by 10 pm which they didn't. The Amotekun operatives told them to stop and it took the boys some time to stop the music.
"In the process of trying to stop the carnival, there was an argument between the youths and the Amotekun, which made the youths to start stoning the Amotekun officers.
"Eventually, the Amotekun operatives started shooting directly at them and now, at least three people have been confirmed dead while many people were injured.
"Bullets have been removed from some people who did not partake in the carnival at all."
When contacted, Commandant of Amotekun Corps in the state, Col. Olayinka Olayanju, replied with a text message, saying, "Two killed confirmed. Amotekun properties destroyed. Houses of operatives burnt. It started with enforcing a ban on carnivals. Details later."
CRIME
News
AddThis
:
Original Author
:
SaharaReporters, New York
Disable advertisements
:
I Won't Attend Biden's Inauguration, Trump Says
U.S. President, Donald Trump.
Donald Trump says he won't attend Joe Biden's inauguration as president of the United States on January 20.
"To all of those who have asked, I will not be going to the Inauguration on January 20," he tweeted on Friday.
United States of America
News
AddThis
:
Original Author
:
SaharaReporters, New York
Disable advertisements
:
COVID-19: UK Places Travel Ban On 11 African Countries
The United Kingdom has extended the ban on travellers entering England to 11 African countries to prevent the spread of a new COVID-19 variant identified in South Africa.
This was contained in a statement titled, 'Travel restrictions update: South Africa ban extended, Israel (and Jerusalem)' on the UK's government website.
It stated that the restriction would take effect on Saturday and remain in place for two weeks.The UK had on December 23, 2020, imposed a travel ban on South Africa.Part of the statement read, "Entry into England will be banned to those who have travelled from or through any southern African country in the last ten days, including Namibia, Zimbabwe, Botswana, Eswatini, Zambia, Malawi, Lesotho, Mozambique and Angola – as well as Seychelles and Mauritius.
"This does not include British and Irish Nationals, longer-term visa holders and permanent residents, who will be able to enter but are required to self-isolate for ten days on arrival along with their household."The government has also removed Botswana, Seychelles and Mauritius from the travel corridor list, with the changes coming into place from 4 am on Saturday, January 9 2021."Any exemptions usually in place – including for those related to employment – will not apply and those British nationals arriving into England from the other southern African countries, Seychelles and Mauritius after 4 am on Saturday, January 9 cannot be released from self-isolation. People sharing a household with anyone self-isolating from these countries will also have to self-isolate for ten days. "Ministers have also removed Israel (and Jerusalem) from the government's travel corridor list, as data from the Joint Biosecurity Centre and Public Health England has indicated a significant change in both the level and pace of confirmed cases of coronavirus. The decision to remove Israel (and Jerusalem) has been made following a sustained and accelerating increase in COVID-19 cases per 100,000 of the population, similar in trajectory to the UK."
International
PUBLIC HEALTH
News
AddThis
:
Original Author
:
SaharaReporters, New York
Disable advertisements
:
Read also Nigerian Newspapers Today and Nigeria News Today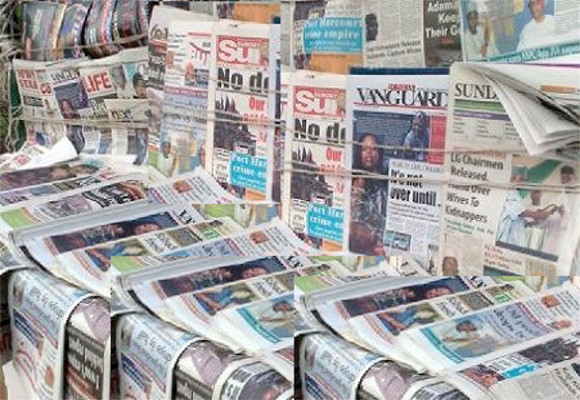 You can also check Sahara Reporters Newspaper Headlines Today