Sahara Reporters Latest News Today

Friday 8th January 2021

Sahara Reporters Latest News Today and headlines on some of the happenings and news trend in the Country, today 08/01/21

Read also nigeria newspapers Friday 8th January 2021
Government's Suspension Of New Electricity Tariff Is Only A Temporary Relief, Says MAN
The Manufacturers Association of Nigeria (MAN) has said the Nigerian government's directive to the National Electricity Regulatory Commission (NERC) to suspend the implementation of the new electricity tariff till the conclusion of the Joint Ad Hoc Committee's work at the end of January 2021, is only a temporary relief.
In a statement on Thursday, the Director General of MAN, Segun Ajayi-Kadir, said even if the increase was reconsidered during this period, there was no doubt that the NERC had already anticipated it.
He said, "Apparently, the three weeks' respite is to accommodate the spirit of the agreement between labour and the Federal Government on tariff increase since last year.
"Even though there is a possibility that the increase may be reconsidered during this period, there is no doubt that the NERC is already anticipating an increase. This is why the calls for circumspection and pragmatism in the matter of increase remains relevant. No matter what becomes the outcome of the Ad-Hoc Committee's work, an increase at this time is ill-timed and not manufacturing friendly."
Ajayi-Kadir urged the government to go beyond the reasons given for the suspension and include consultations with other economic actors, including manufacturers.
"They are the major consumers of electricity and they are the ones whose businesses would be most impacted by the increase," he said.
He said the sector was already groaning under a harsh operating environment, including the debilitating impact of COVID-19 disruptions and deteriorating infrastructures.
"It is important for us to avoid this additional burden," he noted.
Energy
News
AddThis
:
Original Author
:
SaharaReporters, New York
Disable advertisements
:
Police, Army, Miyetti Allah, Others Rescue 77 Kidnap Victims In Katsina
File photo used to illustrate story.
Security operatives on Thursday evening handed over 77 kidnap victims to the Governor of Katsina State, Aminu Masari.
The governor said the victims were rescued by the state government in collaboration with the Miyetti Allah Cattle Breeders Association, the Nigeria Police Force, the Nigerian Army, the Nigerian Air Force, the Department of State Security and other security agencies.
File photo used to illustrate story.
Kanyi Daily
According to The PUNCH, the governor said in all, 104 kidnap victims have recently been rescued through such a collaboration.
The governor said out of the 104 victims, 16 were from Sabuwa, Faskari and Dandume axis of the state; 10 from Danmusa axis, while the 77 handed over to him on Thursday were from Batsari and Jibia axis.
He revealed that their rescue was in continuation of an exercise that started with the recovery of the recently abducted 344 schoolboys of Government Science Secondary School, Kankara.
Masari said, "We saw an opener and we are working with the leadership of Miyetti Allah Cattle Breeders Association in cooperation with the police, the army, the Department of State Services, the Air force and other security agencies to bring back as many of the kidnapped victims as possible.
"And the process is still ongoing, we are doing this as quietly as we can to make sure that nobody is harmed and further kidnapping is stopped."
The Katsina Commissioner of Police, Sanusi Buba, in his remarks, said the bandits themselves made several appeals for peace to reign in their domains.
He said, "This process has been on for some days. We are making efforts to ensure that all those that are still in captivity are safely rescued without the payment of any ransom or hindrance. We hope and pray that this method will not be limited to Katsina State but will go beyond all other vulnerable states."
It was learnt that the rescued 77 victims would be reunited with their families on Friday.
Insecurity
News
AddThis
:
Original Author
:
SaharaReporters, New York
Disable advertisements
:


E2%80%93-biden Black Lives Matter Protesters Would Have Got Worse Treatment Than Capitol 'Thugs' – Biden
US President-Elect Joe Biden said there was no question that Black Lives Matter protesters would have been treated differently to the "mob of thugs" who stormed the US Capitol.
Pounding the podium, Mr Biden said the double standard was "totally unacceptable".
He said: "No one can tell me if it had been a group of Black Lives Matter protesting yesterday, they wouldn't have been treated very, very differently than the mob of thugs who stormed the Capitol.
"We all know that's true and it is unacceptable. Totally unacceptable."
Similarly, American comedian and actor, Kevin Hart, had reacted to the Capitol Building invasion in Washington DC by Pro-Trump supporters, saying if those who invaded the Capitol building were black, they would have all been shot dead.
Describing it as two different scenes in America, the comedian accused security operatives of not using force when they should.
He added that the way the situation was handled was disrespectful to people of colour.
United States of America
News
AddThis
:
Original Author
:
SaharaReporters, New York
Disable advertisements
:
Alleged Assault: Deeper Life School Principal, Others Granted N500,000 Bail Each
The magistrates' court sitting in Uyo, Akwa Ibom State, on Thursday, granted bail in the sum of N500,000 each to the principal of the Deeper Life High School, Uyo, and four accused persons in the case of the alleged molestation of an 11-year-old Junior Secondary School 1 pupil, Don-Davies Archibong.
According to The PUNCH, the seven accused persons arraigned were Mrs Ndidi Solomon (suspended Principal), Joseph Nseabasi, Akpan Johnson, Egor Wilson, Joseph Ikenna, and two minors, Shalom Ibukun and Ola Feyisetan.
The accused are standing trial on four counts bordering on conspiracy to commit felony to wit; indecent treatment of boys under 14 and thereby committing an offence punishable under section 556 of the criminal code cap 38 vol 2 laws of Akwa Ibom State of Nigeria, 2000.
The two minors, Shalom Ibukun and Ola Feyisetan, were charged for committing an act of gross indecency by inserting their fingers into the anus of Don-Davies and committing an offence punishable under section 218(1) of the criminal code, cap.38, vol.2 laws of Akwa Ibom State, Nigeria, 2000.
When the case was read, all the accused persons pleaded not guilty to the charges.
Counsel for the accused, Fidelis Igwe, applied for bail on their behalf, noting that the alleged offence is bailable.
The magistrate in charge of the court granted all the accused persons bail in the sum of 500,000 each while the two minors among them were released to their parents. The case was adjourned to January 20, 2021, for accelerated hearing.
Speaking to journalists, counsel for the petitioner, David Okokon, said he was committed to ensuring justice in the matter while the counsel for the accused persons declined to comment on the case.
The presiding magistrate warned all stakeholders in the case to avoid unguarded media comments that could negatively affect the court process.
Legal
Scandal
News
AddThis
:
Original Author
:
SaharaReporters, New York
Disable advertisements
:
Capitol Riot: Over 50 Cops Hospitalized With Serious Injuries
On Thursday, United States Capitol Police said over 50 cops sustained serious injuries during Wednesday's attack on the Capitol by supporters of US President Donald Trump.
Capitol Police Chief Steven Sund, who stated this in a statement, said the officers have been hospitalized.
Sund said the Capitol riot was the first in his 30-year experience as a law enforcement agent in Washington.
He said the police were investigating the death of a woman known as Ashli Babbitt. The victim was shot during the riot and pronounced dead after that when the rioters invaded Capitol during a joint session of Congress to certify the electoral victory of President-elect Joe Biden.
The police chief said, "United States Capitol Police officers and our law enforcement partners responded valiantly when faced with thousands of individuals involved in violent riotous actions as they stormed the United States Capitol Building. These individuals actively attacked United States Capitol Police Officers and other uniformed law enforcement officers with metal pipes discharged chemical irritants and took up other weapons against our officers. They were determined to enter the Capitol Building by causing significant damage.
"As protesters were forcing their way toward the House Chamber where Members of Congress were sheltering in place, a sworn USCP employee discharged their service weapon, striking an adult female. Medical assistance was rendered immediately, and the female was transported to the hospital, where she later succumbed to her injuries. She has been identified as Ashli Babbitt.
"As per the USCP's policy, the USCP employee has been placed on administrative leave and their police powers have been suspended pending the outcome of a joint Metropolitan Police Department and USCP investigation.
"The Department is grateful for the assistance provided by more than 18 local, state, and federal law enforcement agencies and the National Guard. More than 50 USCP and Metropolitan Police Department cops sustained injuries during the attack on the Capitol. Several USCP officers have been hospitalized with serious injuries.
"The violent attack on the U.S. Capitol was unlike any I have ever experienced in my 30 years in law enforcement here in Washington, D.C. Maintaining public safety in an open environment – specifically for First Amendment activities – has long been a challenge.
"The USCP is conducting a thorough review of this incident, security planning and policies and procedures."
United States of America
News
AddThis
:
Original Author
:
SaharaReporters, New York
Disable advertisements
:
E2%80%99-tunnel-lagos-beat-suspect-death Residents Discover Kidnappers' Tunnel In Lagos, Beat Suspect To Death
There was pandemonium in the Orile area of Lagos State after residents discovered a tunnel under a bridge which connects to Lagos Island and was believed to be used by kidnappers and ritualists.
Residents on Thursday expressed shock, saying the tunnel when searched had several school pupils' uniforms, a generator set, an air conditioner and other house items.
It was learnt that one suspect was caught by the residents, and instead of taking him to the police station, an angry mob descended on him and beat him to death.
The suspect, whose name has yet to be ascertained, was reportedly found in the tunnel.
In a viral video on Thursday, the residents were observed around the tunnel, trying to salvage some of the items discovered there.
It was not clear if the police were aware of the tunnel, as no policeman was seen among the crowd.
Outrage As Residents Discover Kidnappers' Tunnel In Lagos, Beat Suspect To Death | Sahara ReportersThey found some people there. A lot of school uniforms, we found a generator, and even an AC (air conditioner).@followlasg @PoliceNGREAD MORE: pic.twitter.com/tJQadimWxp— Sahara Reporters (@SaharaReporters) January 7, 2021
One of the eyewitnesses said, "See Lagos o. A new underground tunnel has just been discovered here. It is very deep. This tunnel reportedly leads to Lagos Island and nobody knew all this while. They are kidnapping and killing a lot of people in the tunnel.
"They found some people there. A lot of school uniforms, we found a generator, and even an AC (air conditioner). You can see what is happening in Lagos – a man was also caught and beaten to death."
"A lot of people are still waiting around there. May God help us. A lot of children have been said to have been kidnapped in this area," another person commented.
CRIME
News
AddThis
:
Original Author
:
SaharaReporters, New York
Disable advertisements
:
New Finance Act Exempts Nigerians Paid N30,000/Month From Personal Income Tax
Nigerians receiving N30,000 per month as salary or income have been exempted from paying personal income tax, according to the new Finance Act 2020.
The latest Finance Act also stipulates that airline passengers using commercial flights will have their tickets exonerated from Value Added Tax.
A tax expert, Taiwo Oyedele, tweeted about the new development on finances and tax on Wednesday.
The Finance Act 2020, which was signed into law by President Muhammadu Buhari on December 31, 2020 and became effective from the first day of 2021 also clarifies that land and building are not taxable goods for VAT purposes. This means that there will be no VAT on transfer of land or acquisition of a house.
As shown in the Act, rent on both residential and commercial real property should not be burdened with payment of VAT.
"If you're a low-income earner on N30,000 per month or less, you're now exempted from personal income tax based on the new Finance Act," Oyedele said. "So, tell your employer to stop deducting Pay As You Earn (PAYE) from your pay effective from this month.
"Effective 1st January, 2021, commercial flight tickets have been exempted from VAT. Next time you fly, cross check that you're not wrongly charged VAT (and hopefully air fares should come down)."Good news!If you're a low income earner on N30k p/mth or less, you're now exempted from personal income tax based on the new Finance Act. So tell your employer to stop deducting PAYE from your pay effective from this month. Watch this space for more highlights of the new law.— Taiwo Oyedele (@taiwoyedele) January 5, 2021
The Act also addresses other economic and financial activities, including operation of companies in free trade zones, import and export duties and agricultural production.
"For companies operating in the free trade zones, exemption from taxes is subject to compliance with tax filing and returns obligation to Federal Inland Revenue under section 55(1) of Companies Income Tax Act.
"You will no longer pay stamp duty on bank transfers but sorry you'll now pay a new transaction levy called 'Electronic Money Transfer' (EMT) levy of N50 on transfer money in a bank or any financial institution on any account on sums of N10,000 or more," he added.
However, a tax lawyer and expert, Mr Tunde Esan, said many employers would still be deducting personal income tax from their employees if there was no information circular issued by the respective federal and state revenue service.
He said, "The state and federal revenue services that collect the personal income taxes should issue an information circular in that regard.
"It is for the person taking the money to say stop paying as employers or as from today, do not deduct from this set of workers. This is because the employers won't want to get involved; a lot of them will say until we get information circular, we won't act on it
"The employer can say the law is not even clear to them, and they (government) need to clarify whether the N30,000 they are talking about is the gross earning or just the basic salary."
Taxes
News
AddThis
:
Original Author
:
SaharaReporters, New York
Disable advertisements
:


IPPIS Failure: I Was Paid N4,000 As Monthly Salary, Says ASUP Chairman
ASUP
Members of the Academic Staff Union of Polytechnics have decried the lapses in the controversial payment system introduced by the Nigerian government, the Integrated Personnel and Payroll Information System, saying it has led to the disruption of activities in the nation's polytechnics.
ASUP stated this on Thursday, even as it warned that it could embark on an industrial action.
ASUP
Speaking in a chat in Lagos on Thursday with Vanguard, the Yaba College of Technology, Yabatech Chapter Chairman, Mr Remi Ajiboye, said salaries of members were being cut indiscriminately, citing an instance in which he was paid N4, 000 as monthly salary.
Ajiboye is a Senior Lecturer whose salary should be over N300,000 monthly. This is as many federal workers are complaining about the irregularity in the payment of their salaries A Vice Chancellor in a federal university in the North was reportedly paid N72,000 as salary at a point in time.
The IPPIS became a compulsory means of receiving salaries for federal workers in February, 2020.
Ajiboye added that members of the union were also being owed 10 months' new minimum wage arrears and that despite the promise to clear the arrears by July last year, nothing had been done.
"We are in support of our Council of National Officers, who have been battling for months to get many of the issues redressed. Actually, we can say that the government is killing us gradually with this IPPIS of a thing. Deductions like for cooperative societies are not remitted. Even our union dues are not remitted regularly.
"Now, nobody can say this is what he or she earns a month. The salary has become an undulating object, you only get whatever catches the fancy of those in the IPPIS office.
"There was a month I was paid N4,000 as monthly salary. And it is not that the money forcibly taken away would be repaid any time soon," he said.
Education
Jobs
LABOR/WORKERS' RIGHTS
News
AddThis
:
Original Author
:
SaharaReporters, New York
Disable advertisements
:
E2%80%99-salaries Court Stops Kano Governor, Ganduje From Slashing Judicial Workers' Salaries
Kano State Governor Ganduje
A High Court sitting in Kano State has stopped Governor Abdullahi Umar Ganduje from further deducting the salaries of judicial workers in the state.
According to Vanguard, the Judge, Justice Usman Na'abba, gave the order following an ex parte motion filed before the court by the workers under the umbrella body, Judiciary Staff Union of Nigeria, JUSUN, Kano State chapter.
Kano State Governor Ganduje
The plaintiffs, in the suit through its counsel, F. I. Umar, joined the Kano State Governor; Attorney General and Commissioner for Justice, Kano State; Commissioner of Finance; Head of Service, Kano State and Accountant General of Kano State, as they asked the court to restrain the defendants from further deducting their salaries.
The presiding judge, Justice Na'abba, in an interim order however granted the plaintiffs prayers by restraining the defendants from taking further actions pending the hearing and determination of the motion on notice.
Justice Na'abba further directed the defendants, their agents or whomsoever could act on their behalf to comply with the agreement dated December 19, 2019, entered into between Kano State Government and Joint Public Service Negotiating Council by paying the plaintiffs and JUSUN members their full salary based on the Consolidated Judicial Staff Salary Structure.
The case was then adjourned to January 28, 2021, for the hearing of the motion on notice.
Briefing newsmen on the court order, the state chairman of the union, Mukhtar Rabiu Lawan, said it approached the court to seek redress on the deduction of their November and December salaries.
Lawan said the government slashed their salaries without any consultation and any reason hence it resolved to seek for justice and the reversal of all salaries deducted from workers.
Legal
Politics
News
AddThis
:
Original Author
:
SaharaReporters, New York
Disable advertisements
:
Amotekun Kills Three Youths In Oyo Over Ban On Carnivals
File photo used to illustrate story.
Three youths were reportedly killed by men of the Oyo State Security Network, also known as Amotekun Corps, on Wednesday evening.
SaharaReporters gathered that some youths clashed with some operatives of Amotekun Corps during a New Year party in Tapa, Ibarapa area of the state.
File photo used to illustrate story.
Our correspondent gathered on Thursday that at least three people were killed in the clash between Amotekun Corps operatives and some residents of Tapa in the Ibarapa North Local Government Area of the state.
It was learnt that trouble started when Amotekun Corps operatives went to the carnival ground to tell the youths to end the carnival.
A source in the town said, "Those boys were having a carnival and probably they were expected to close by 10 pm which they didn't. The Amotekun operatives told them to stop and it took the boys some time to stop the music.
"In the process of trying to stop the carnival, there was an argument between the youths and the Amotekun, which made the youths to start stoning the Amotekun officers.
"Eventually, the Amotekun operatives started shooting directly at them and now, at least three people have been confirmed dead while many people were injured.
"Bullets have been removed from some people who did not partake in the carnival at all."
When contacted, Commandant of Amotekun Corps in the state, Col. Olayinka Olayanju, replied with a text message, saying, "Two killed confirmed. Amotekun properties destroyed. Houses of operatives burnt. It started with enforcing a ban on carnivals. Details later."
News
AddThis
:
Original Author
:
SaharaReporters, New York
Disable advertisements
:
Read also Nigerian Newspapers Today and Nigeria News Today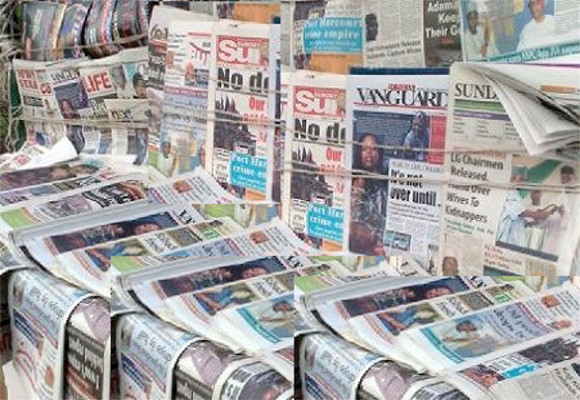 You can also check Sahara Reporters Newspaper Headlines Today