Sahara Reporters Latest News Today

Tuesday 5th January 2021

Sahara Reporters Latest News Today and headlines on some of the happenings and news trend in the Country, today 05/01/21

Read also nigeria newspapers Tuesday 5th January 2021
E2%80%99t-withdraw-sexual-assault Ogun Commissioner Still Under Investigation, 16-year-old Can't Withdraw Sexual Assault Case – Police
The Ogun State Police Command has said that it is still investigating the Ogun State Commissioner for Environment, Abiodun Abdul-Balogun, who was earlier accused of sexual assault by 16-year-old Barakat Melojuekun.
The police also said the teenager and her family could not withdraw the case.
See Also
CRIME
Alleged Assault: Family Of 16-year-old Girl Withdraws Case Against Ogun Commissioner
0 Comments
15 Hours Ago
This is coming after the family of the teenage girl appeared in a video on Monday announcing that they would be withdrawing the case and that Nigerians should "allow the matter to rest".
In an exclusive interview with Daily Post, the Ogun State Police Public Relations Officer, Abimbola Oyeyemi, said neither Barakat nor her father could withdraw the case at this point.
Oyeyemi insisted that whether the accuser and her father were interested in the case or not, the police must get to the root of the matter.
"We are still investigating the sexual harassment allegation against the Ogun State Commissioner for Environment and the case has been transferred to the state Criminal Investigation Department.
"Whether the girl and her father are interested in the case or not is not our own business. It is not their own prerogative to say they are not interested.
"The father has no right to withdraw the case because he is not the direct victim.
"The victim herself is not capable of withdrawing the case. Either they are interested or not, the police must get to the root of the matter," he said.
Earlier, Barakat and her father, Adesola Melojuekun, in separate videos on Facebook, made an appeal, noting that they would not be pursuing the matter again with the police.
The teenager had accused the Commissioner for Environment, Abdul-Balogun, of sexual harassment which allegedly occurred at Ita Otu, Ogun Waterside Local Government Area of the state.
According to Barakat, the sexual harassment occurred on Thursday, December 31, in the commissioner's apartment, where he allegedly fondled her breasts and muttered incantations while she screamed and struggled to free herself from his grip.
The victim, in her confession to the police at the Abigi Division, had narrated that the commissioner's aides lured her to his house and his bedroom, after which the commissioner came in and bolted the door.
The commissioner had refuted the allegations, saying they were "lies, blackmail and the handiwork of his local political opponents".
However, the Ogun State Government had on Sunday suspended the commissioner pending the outcome of investigation into the matter, saying Abdul-Balogun should hand over to the Permanent Secretary in the ministry.
See Also
Breaking News
BREAKING: Ogun Governor Suspends Commissioner Over Alleged Sexual Harassment Of SS3 Pupil
0 Comments
1 Day Ago
In videos on Monday, Barakat came out in a video, appreciating Nigerians for their support and concern, but pleading that the matter should be laid to rest.
She said, "You can recall that I was the young lady in the viral video about sexual harassment by the Commissioner for the Environment in Ogun State. I am using this opportunity to thank all meaningful Nigerians that showed their support and love towards this matter.
"And I want you to know that there are a few misconceptions and misunderstandings between me and the Commissioner. I now want to use this opportunity to appeal to well-meaning Nigerians to please allow this matter to rest. Thanks."
Also, the father, Adesola said, "I want to thank the media for their doggedness and aggressive support to make sure that justice is done. I also thank the international community and well-meaning Nigerians who showed their love and support towards this matter.
"I discovered that there were a few misconceptions and misunderstandings along the line between my daughter and the honourable commissioner. Having discovered this, I deemed it fit to call Nigerians and the international community that this matter should be allowed to be laid to rest.
"As the father of Barakat, I appeal to Nigerians and the international community and media too that I don't have interest in this matter again. I am withdrawing my case and I want them as well to support me the same way they did at the beginning of the matter. I am very grateful for the show of love and support."
Scandal
News
AddThis
:
Original Author
:
SaharaReporters, New York
Disable advertisements
:
E2%80%99t-shoot-policeman-intentionally-%E2%80%93-oyo-commandant Amotekun Officer Didn't Shoot Policeman Intentionally – Oyo Commandant
File photo used to illustrate story.
The Oyo State Security Network Agency, also known as Amotekun Corps, has said its officer, Ibrahim Ogundele, did not intentionally shoot a police constable, Yekini Fatai.
SaharaReporters had earlier reported that Ogundele shot Fatai at a carnival in Sanga, Oyo State on Saturday.
File photo used to illustrate story.
PT
See Also
Police
Amotekun Operative Shoots Policeman In Oyo
0 Comments
1 Day Ago
In a statement on Monday, the Commandant of the security outfit in the state, Olayinka Olayanju, said the officer's action was not intentional.
According to the statement issued through Ayolola Adedoja, spokesman for the security outfit, Amotekun Corps were invited by the police to join them in dismantling a carnival stage, which the police had warned against.
Olayanju said in the process, the Amotekun officer's gun accidentally discharged and the bullet hit the policeman in the thigh.
He said, "Amotekun operatives were invited by the police to join hands with them to dismantle a carnival stage. The carnival was held against the earlier warnings to the organisers by the police.
"The carnival stage was dismantled unchallenged, but after this, the gun with Ogundele Ibrahim discharged accidentally and hit the community police officer in the thigh. The cause of this (accidental discharge) has not been known.
"Yekini Fatai was rushed to the General Hospital in Oyo town where he was treated and has been discharged.
"I want to state categorically here that there was no feud of any kind between Ogundele Ibrahim and Yekini Fatai to have warranted shooting him."
Olayanju confirmed that the Amotekun officer had been handed over to the police for proper investigation into the incident.
He added that Amotekun had come under unfair criticisms despite the efforts of the agency to make the state safe.
News
AddThis
:
Original Author
:
SaharaReporters, New York
Disable advertisements
:


FCMB Shares Record Six Percent Loss On 2021 First Trading Day
Shares belonging to the First City Monument Bank posted losses in the early hours of trading on Monday, the first trading day of 2021.
According to data on the Nigerian Stock Exchange's website, the bank's shares lost 0.20k from the N3.33k it closed at on Thursday, December 31.
This represents a loss of 6.01 per cent. The tier-2 bank, which has a market capitalisation of N65.94 billion, has 19.8 billion shares listed on the Nigerian Stock Exchange.
The bank was ranked top loser on the market as of 1pm on Monday.
The last time the bank's share price suffered a decline of this magnitude was on November 13, 2020, when it suffered a 10 percent decline from N3.80 per share on November 12 to N3.42 per share on November 13.
The FCMB Managing Director, Adam Nuru, had been a subject of controversy since Thursday over a scandal regarding paternity fraud with many Nigerians calling for his sack.
The spotlight had beamed on Nuru after friends of Tunde Thomas, who died on December 16, alleged that his demise was caused by the FCMB's managing director in a petition.
The petition had claimed that Thomas died of depression after discovering that his two children with Moyo, his ex-wife and former employee of the bank, belong to Nuru.
See Also
Scandal
Marriage Scandal: 2,311 Petitioners Demand Sacking Of FCMB Managing Director, Nuru
0 Comments
1 Day Ago
A cross-section of Nigerians had on Monday also threatened to close their accounts with the FCMB if the bank authorities failed to investigate and sanction its MD over his alleged affair with Moyo, the bank's former female employee.
Some Nigerians expressed anger and frustration that with the alleged affair between the FCMB MD and Moyo, which allegedly produced two children and led to the death of Tunde Thomas, the MD ought to have been suspended before the commencement of investigation.
Tunde Thomas, the husband of the woman in contention – Moyo – had died on December 16 reportedly from depression and cardiac arrest.
See Also
Scandal
Nigerians React To FCMB MD Marriage Scandal
0 Comments
2 Days Ago
Thomas reportedly died of depression, after he realised that Nuru allegedly fathered the two children he thought he had with Moyo.
Although the FCMB has said it is investigating the scandal against its MD, a petition has already been raised by concerned Nigerians, demanding that Nuru must be sacked and prosecuted.
According to the petition, Moyo allegedly informed her husband that she was leaving Nigeria for the United States with the kids, only to call him upon arrival that the children did not belong to him.
The petition claimed the news initially caused Thomas to have a stroke but later recovered and thereafter met another lady whom he planned to marry.
He was however said to have suffered cardiac arrest after returning from work about two days before an event organised for his relations and the family of his fiancée to get to know each other, was to be held.
His fiancée was said to have been pregnant at the time.
No fewer than 2,400 petitioners had signed a petition calling for the sacking of the FCMB MD over the marriage scandal as of Sunday afternoon.
Business
Scandal
News
AddThis
:
Original Author
:
SaharaReporters, New York
Disable advertisements
:
Release Sowore, Others Or Prepare Cells For More Protesters, Ezekwesili Tells Buhari
Oby Ezekwesili
A former Minister of Education, Oby Ezekwesili, has asked President Muhammadu Buhari to authorise the release of rights activist, Omoyele Sowore, and four others who were remanded at the Kuje Correctional Centre on Monday, or be prepared for more protests.
The ex-minister said Buhari should create additional cells to keep more protesters if he failed to ensure the release of the five activists immediately.
Oby Ezekwesili
Ezekwesili said this on Monday on an Arise TV programme monitored by SaharaReporters.
Sowore and the other activists were arrested on New Year's Eve in Abuja for holding a peaceful protest against bad governance.
They were subsequently arraigned on charges of criminal conspiracy, unlawful assembly, and attempting to incite others. The activists, however, denied the charges.
Reacting, Ezekwesili said the activists have the right to protest in a democratic society.
She said, "There is nowhere we have seen change happen without the resilience of a segment of the population to act regardless of the oppression that may be against it. That is why we must all applaud the resilience of Yele Sowore. Some people are not fair to him in dismissing his advocacy. I don't dismiss it at all. Every society needs a Yele Sowore and all other groups and movements that consistently advocate for a good society.
"The truth is that the only pillar that has the motivation and has the right incentive to push for change in this society is the citizens' pillar. Our current political class are not going to overwhelm all of the citizens.
"It will do the president good to ask that Yele Sowore and the other citizens that were imprisoned for merely protesting be released. Everybody in a democracy has the right to protest and that right can never be taken by anyone.
"The president will think of establishing many more cells because if he continues to keep Yele Sowore, his (New Year) speech will mean nothing to anybody, not as if to say anybody bothers to believe what he said because what we have consistently seen over the past years is a president that says one thing and does a completely different thing."
Sowore, who was earlier declared a prisoner of conscience by Amnesty International in 2019, was detained for several months by the Buhari government for calling for #RevolutionNow protests.
He was denied bail many times and even re-arrested inside the Federal High Court. However, he regained freedom in December 2019 following domestic and international pressure.
Human Rights
News
AddThis
:
Featured Image
:
Original Author
:
SaharaReporters, New York
Disable advertisements
:
Gunmen Kill Nine Travellers Returning From New Year Break In Kaduna, Kidnap 11 Others
Birnin-Gwari on the map
The New Year began with bloodshed in the Birnin-Gwari Local Government Area of Kaduna State when gunmen attacked travellers at Zankoro, along the Birnin-Gwari-Kaduna Highway, killing nine people and abducting 11 others.
SaharaReporters learnt that the travellers were attacked on Sunday and the deceased included three infants, who were reportedly heading for Doka town in the Birnin-Gwari Local Government Area.
Birnin-Gwari on the map
SaharaReporters Media/Google Map
It was gathered that the bandits had a field day during the New Year festivity in the area, as more than 40 persons were kidnapped between December 20, 2020 and Monday, January 4, 2021.
The Birnin Gwari Emirate Progressive Union in a release called on the Kaduna State Government to come to the aid of the residents who perpetually live in fear.
The BEPU Chairman, Salisu Haruna, said, "Similarly, the bandits came out today, Monday, around 9am, shooting sporadically and abducting an unspecified number of people at Buruku along Kaduna-Birnin-Gwari Highway.
"In the last two weeks, bandits have been terrorising the people of Birnin Gwari, especially those travelling along Birnin Gwari-Funtua and Birnin Gwari-Kaduna highways; the travellers have become intensely apprehensive as they continue to fall prey to bandits who kill and abduct innocent citizens unabated.
"The bandits have ruthlessly been killing the people of Birnin Gwari and the Kaduna State Government has evidently chosen to ignore our pathetic situation, at least by acknowledging cases of abduction and serial killing by the bandits as it does when it happens in other areas like Lere of recent. Hence, BEPU tersely calls on the Kaduna State Government to note that;
"There are cases of kidnapping and killing everyday along Birnin Gwari-Kaduna and Birnin Gwari-Funtua highways. BEPU therefore calls on the government to deploy a response squad immediately to mount offensive operations along Birnin Gwari Kaduna and Birnin Gwari Funtua highways.
"We also urge the government to sit up to its responsibility and protect the lives and property of defenceless people of Birnin Gwari whose blood is spilled daily by the bandits. We seriously urge the government to launch an offensive attack to neutralise bandits terrorising Birnin Gwari increasingly, whose skills and warfare strategies are getting more advanced every day."
Insecurity
News
AddThis
:
Original Author
:
SaharaReporters, New York
Disable advertisements
:
E2%80%99-court Drama As Police Arrange Fake Lawyers For Sowore, Others At Magistrates' Court
Omoyele Sowore addressing journalists earlier today
There was a mild drama at the Wuse Magistrate Court in Abuja on Monday as the Nigeria police arranged for fake lawyers to defend human rights' activist, Omoyele Sowore, and four others, as part of the desperation of the Force to nail them on trumped-up charges.
The activists were last Thursday arrested and brutalised for organising a candlelight procession on crossover night to usher in the New Year at Gudu junction, Abuja.
Omoyele Sowore addressing journalists earlier today
SaharaReporters Media
The police had reeled out charges against the activists bordering on criminal conspiracy, unlawful assembly and inciting public disturbance with the aim to overthrow the government of President Muhammadu Buhari.
Arraigned alongside Sowore were Peter Williams, Sanyaolu Juwon, Emmanuel Bulus and Damilare Ademila; they were brought to the court under tight security.
WATCH: @YeleSowore Recounts Ordeal Prior To Arrest And Detention pic.twitter.com/TQyfGiAtJi— Sahara Reporters (@SaharaReporters) January 4, 2021
The activists told the court that they were not given an opportunity to contact or notify their lawyers.
But drama ensued shortly after they had pleaded not guilty to the charges brought against them.
After the police lawyer, James Idachaba, mentioned appearances and it was the turn of the defence team to mention appearances, a group of lawyers led by one G.O. Bule, stood up.
Bule then told the court that he was there to represent the defendants.
But he was interjected by Sowore (the first defendant), who told the court that he never asked the lawyer to represent him.
He said they were to be represented by Femi Falana's Chambers, and not G.O. Bule as claimed.
He wondered how a lawyer he had never engaged or come in contact with could barge into the court to represent him.
Sowore said the police prevented the five activists from using their mobile phones to notify their lawyers of their arraignment and charges.
See Also
ACTIVISM
Sowore, Others Plead Not Guilty To Police Trumped-Up Charges, Magistrate Says Activists Should Have Access To Phones
0 Comments
14 Hours Ago
The activist therefore urged the court not to recognise the lawyer.
Having sensed that his game was up, the lawyer quickly announced his withdrawal from the case but insisted on remaining in the court to observe the proceedings.
The magistrate, Mabel Segun-Bello, after she had listened to Sowore's submission, ordered the police to avail the defendants an opportunity to use their mobile phones to call the lawyers of their choice.
She added that the charges filed against the activists were bailable offences and the provision of Section 36, Sub-Sections (a), (b) and (c) states that anybody charged with criminal offence must be given fair hearing and informed properly in the language they understand.
Also following the complaints by the defendants of the inhuman treatments meted out to them by the police where they were being held, the magistrate was compelled to call the Wuse Divisional Police Officer in an attempt to relocate them, so they could have access to medical treatments.
Meanwhile, all efforts to reach the DPO were not successful, so the magistrate ordered that they should be remanded at Kuje Correctional Centre.
Their lawyer, Marshal Abubakar, had told the court to allow his clients to be kept in the hospital till Tuesday to enable them to have access to medical treatment but the prayer was declined by the magistrate.
See Also
ACTIVISM
Court Remands Sowore, Others In Kuje Centre Till Bail Perfection
0 Comments
13 Hours Ago
ACTIVISM
Human Rights
Legal
Police
News
AddThis
:
Original Author
:
SaharaReporters, New York
Disable advertisements
:
E2%80%94-12-year-old-girl-bought-n15000 How My 'Madam' Starved Me, Made Me Bathe With Gutter Water— 12-Year-Old Girl Bought For N15,000
A 12-year-old girl, Esther, who was bought for N15, 000 by a woman identified as Ajoke Makinde said she was constantly starved and beaten by her mistress before she was rescued.
SaharaReporters had earlier reported how Esther was rescued from her mistress by officials of the Human Initiative for the Downtrodden, and Honeybols Foundation and taken to the hospital for treatment.
See Also
News
Residents Rescue 12-year-old Househelp "Bought" For N15,000, Eating Inside Dustbin
0 Comments
3 Weeks Ago
According to the president, Human Initiative for the Downtrodden, Kenpeacemaker Onoja, residents of Williams Estate, Akowonjo, Egbeda had placed a distress call to his NGO, pleading for the rescue of the young girl who ate from the dustbin and bathed with water from the gutter.
Esther, who is gradually recuperating from the maltreatment, said her mistress regularly flogged her with cane, belt and cable.
She said, "Mummy beats me with a cane and any other thing she sees. She gives me food sometimes and I pick food sometimes from the dustbin. She beats me most times when she complains about how I sweep the floor. She tells me I don't sweep well."
When asked why she was usually seen bathing outside with water from the gutter, she said her madam had directed her to get herself cleaned outside the compound and not inside the bathroom.
In a statement made available to SaharaReporters by the NGOs, Makinde and members of the human trafficking syndicate that sold the child to her have been arrested by the police while the young girl, who was immediately given medical attention, have been taken to the National Agency for the Prohibition of Trafficking in Persons (NAPTIP) for shelter.
The statement added that investigation into the matter was still ongoing.
It read, "Omolola Adepekun and one other person who simply identified herself as Modupe have been arrested in connection with the case of child trafficking, abuse and slavery of the 12-year-old girl child, Esther.
"Following the arrest of Mrs Makinde Ajoke over the matter, she has mentioned the names of two women. Mrs Makinde's confessions led to the arrest of the women. Police investigation continues at the Lagos State Criminal Investigation and Intelligence Department, Panti.
"Police officers from Panti have visited the girl for further investigation.
The human rights organisation, Human Initiative for the Downtrodden, in collaboration with Honeybols Foundation has vowed to ensure justice for the victim and improve her welfare.
"NAPTIP has also received a petition concerning the matter, ready to go after the syndicate and to deal with all links to the trafficking and slavery of the child.
"The national president of Human Initiative for the Downtrodden, Comrade Onojah Kenpeacemaker, and Convener of Honeybols Foundation, Mrs Bimpe Akimfolajimi, in the collaborative efforts will ensure justice would be done."
News
AddThis
:
Original Author
:
SaharaReporters, New York
Disable advertisements
:


London Police Arrest Five Persons Over Murder Of 28-Year-Old Nigerian Rapper
Late Abiola Akerele
The police in London, United Kingdom, have arrested five persons and charged three others with murder after a 28-year-old Nigerian rapper was stabbed to death in East London.
The victim, identified as Abiola Akerele, who performed as Nayta The King, was found injured in Stondon Walk, East Ham, on Tuesday afternoon, December 29, 2020.
Late Abiola Akerele
Metropolitan Police
The police were called in at 3.15pm to reports of an assault in Stondon Walk, East Ham. Officers attended along with London Ambulance Service and Akerele was pronounced dead at the scene.
A post-mortem examination established his cause of death as a stab injury to the heart.
Harry Ehibor, 20, of Chalk Farm Road, Camden, and Saeed Farouk, 21, of Macaulay Road, East Ham, were charged on Saturday, January 3, 2021.
They will both appear in custody at Thames Magistrates' Court today, Monday, January 4.
Rayhan Yasin Ali, 18, of Abbots Road, East Ham, was charged on Friday, January 1 with murder. He appeared at Thames Magistrates' Court on Saturday, January 2 where he was remanded in custody to appear at the Old Bailey on Tuesday, January 5.
A 17-year-old girl who was arrested on Friday, January 1 on suspicion of murder has been released on bail until a date at the end of January.
On Sunday, January 3, police arrested a 20-year-old man from east London on suspicion of murder at a residential address in Essex.
Detective Inspector Joanna Yorke, from the Metropolitan Police's Specialist Crime Command, said, "I believe that there will be people in the local community who either saw, heard or know something about this incident. I urge those people to get in touch."
CRIME
News
AddThis
:
Original Author
:
SaharaReporters, New York
Disable advertisements
:
E2%80%99-den Kidnapped Katsina Woman Delivers Baby Girl In Bandits' Den
Suwaiba Naziru, heavily pregnant, was abducted from her village in Batsari Local Government Area, Katsina State
A pregnant woman, Suwaiba Naziru, who was among the 10 persons abducted by bandits in Biya Ki Kwana village, Batsari Local Government Area of Katsina State last week, has given birth in the kidnappers' den.
According to Daily Trust, the bandits called the family of Suwaiba to inform them that she had given birth and added that she and the baby would not be released until a ransom was paid.
Suwaiba Naziru, heavily pregnant, was abducted from her village in Batsari Local Government Area, Katsina State
Daily Trust
It was gathered that the gunmen demanded a good motorcycle with a full tank of fuel to go fetch the nursing mother at Sabon Garin Dumburawa.
"That demand was suspicious as the person who was to go was afraid that the bandits could hold him in place of the woman or hold the motorcycle as ransom and so declined," the newspaper quoted a source as saying.
"When the gunmen called again to find out if anyone was on the way to pick up the woman, they were told that the motorcycle was not ready yet.
"So, they decided to move the nursing mother to Dangeza village from where she was conveyed to her home town by another motorcycle."
Also speaking, Suwaiba narrated what happened on that fateful night and how she gave birth to a baby girl in the forest as the kidnappers watched.
She said on that fateful day, she had gone out to make a phone call to her husband so she could inform him to try and send some money home so they could buy some foodstuffs.
On her way, she met the armed men with some women they had already kidnapped.
She stated, "They asked me to go along with them but I told them that I was heavily pregnant. They said I was lying, so they forced me to join the other women and we were herded like a flock of sheep into the bush.
"As I said, I told them, but they said it was a lie and it was until I went into labour that they realised it was true."
Suwaiba said the journey was a hard one as not only was she heavy, she had to carry her toddler as they trekked a long distance.
According to her, when she went into labour, one of the other abducted women served as midwife. The abductors provided a razor blade to cut the umbilical cord and also hot water for the mother and baby to bathe.
She added, "After that, they said they wanted to inform their leader and seek his permission to discharge me. They went away and did not return for some time, but eventually, the leader said that I should be taken home.
"They took me on a motorcycle, together with my two babies to Yangeza village and from there, another motorcyclist brought me home."
Suwaiba disclosed that they had huts where they stayed but they were without mats, so they slept on the ground.
She said the other women were still with the abductors who asked her to tell the villagers that even if it means they have to beg to get some money to rescue them, they should not hesitate to do so to secure their release.
Insecurity
News
AddThis
:
Original Author
:
SaharaReporters, New York
Disable advertisements
:
Suspected Nigerian Drug Dealer Killed In Philippines During Shootout With Police
A Nigerian national was killed in a buy-and-bust operation that yielded PHP13.6 million worth of shabu in Tarlac, Philippines on New Year's Eve, PNA reports.
Shabu is a slang term for the drug – methamphetamine, used in Japan, Hong Kong, Philippines, Malaysia and Indonesia.
LIB
Philippine National Police-Drug Enforcement Group (PNP-DEG) director, Brig. Gen. Ronald Lee, identified the fatality as Gabriel Onyechefula, a member of the West African Syndicate (WADS), who lures Filipinos to become drug mules for them.
The operation was conducted at around 10 am on Thursday at a parking lot in Barangay Jefmin, Concepcion Tarlac.
The suspect pulled out his firearm upon sensing that he was dealing with a police officer who acted as a poseur-buyer. This prompted the police officer to fire at the suspect to defend himself.
Onyechefula succumbed to a gunshot wound in his abdomen. Recovered from him were three transparent plastic bags containing around two kilos of shabu, buy-bust money, a calibre 9mm machine pistol and ammunition, and two genuine one thousand pesos bills placed on top of 14 bundles of boodle money.
The suspect's cadaver was taken to the Capas Medical Center.

Drugs
News
AddThis
:
Original Author
:
SaharaReporters, New York
Disable advertisements
:
Read also Nigerian Newspapers Today and Nigeria News Today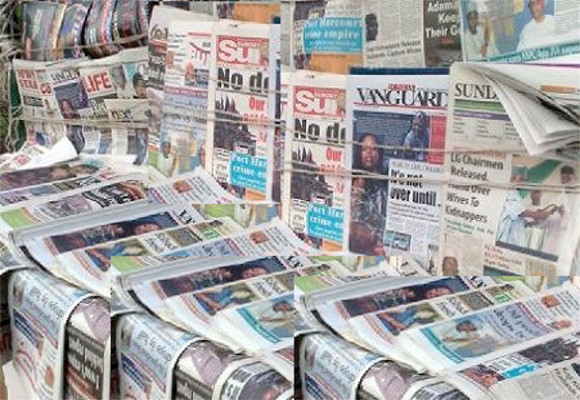 You can also check Sahara Reporters Newspaper Headlines Today