Sahara Reporters Latest News Today

Thursday 19th November 2020

Sahara Reporters Latest News Today and headlines on some of the happenings and news trend in the Country, today 19/11/20

Read also nigeria newspapers Thursday 19th November 2020
E2%80%99s-properties-freezes-accounts-over-n694bn-debt AMCON Seizes Jimoh Ibrahim's Properties, Freezes Accounts Over N69.4bn Debt
Jimoh Ibrahim
The Asset Management Corporation of Nigeria has taken over 12 assets belonging to Chairman of Global Fleet Group, Jimoh Ibrahim, over N69.4bn debt.
The seizure of the assets is pursuant to an order by Justice R.M. Aikawa of a Federal High Court in Lagos.
Jimoh Ibrahim
All bank accounts, which had Ibrahim as a signatory, either alone or with any other person were also frozen.
Following the court order, the AMCON debt recovery team on Wednesday immediately swung into action and took over Ibrahim's assets in both Abuja and Lagos.
AMCON's spokesperson, Jude Nwauzor, in a statement on Wednesday, said the court order equally directed the agency to take over the businessman's Nigeria Re-Insurance Company Plc, NICON Insurance Company Plc, Nigeria Stockbrokers Limited and NICON Trustees Limited.
The statement reads, "AMCON on Wednesday took effective possession of all 12 properties through its Debt Recovery Agent – Pinheiro Legal Partners, which include the following: the building of NICON Investment Limited at Plot 242, Muhammadu Buhari Way, Central Business District, Abuja; NICON Hotels Limited building at Plot 557, Port-Harcourt Crescent, off Gimbiya Street, Abuja, and the building of NICON Lekki Limited also at No. 5, Customs Street, Lagos.
"Others are – the building of Abuja International Hotels Limited located at No. 3, Hospital Road, Lagos; another Property at Plot 242, Muhammadu Buhari Way, Abuja; the former Allied Bank Building on Mile 2, Oshodi Expressway, Apapa Road, Lagos; Energy House located on No. 94, Awolowo Road, Ikoyi, Lagos; NICON Building at No. 40, Madeira Street, Maitama, Abuja; a Residential Apartment at Road 2, House A14, Victoria Garden City, Lagos; NICON Hotels Building at Plot 3, Road 3, Victoria Garden City, Lagos, and the NICON Luxury Hotel's Building, Garki I, FCT, Abuja.
"In addition to the takeover of the listed properties, the court also ordered the freezing of all accounts belonging to Ibrahim and his companies including Global Fleet Oil and Gas Limited and NICON Investment Limited all of who are defendants in suit No. FHL/L/CL/776/2016 presided over by Justice Aikawa on Wednesday, November 4, 2020."
Politics
Scandal
News
AddThis
:
Original Author
:
SaharaReporters, New York
Disable advertisements
:
Nigeria Is A Dictatorship, DJ Switch Says, Asks Governor Sanwo-Olu To Tell Nigerians Truth About Lekki Massacre
DJ Switch
Obianuju Catherine Udeh better known as DJ Switch has described Nigeria as a dictatorship pretending to be a democracy.
Udeh live-streamed the shooting of peaceful protesters at the Lekki Toll Gate in Lagos and has since had to go into hiding after the Nigerian Government started to crackdown on witnesses and those, who promoted the anti-police-brutality demonstrations.
DJ Switch
See Also
#EndSARS
#ENDSARS: Buratai Reacts To CNN Report On Lekki Massacre, Insists Nigerian Army Observed Rules Of Engagement
0 Comments
7 Hours Ago
Speaking with CNN's Becky Anderson, she asked Lagos governor, Babajide Sanwo-Olu, to tell Nigerians the truth of what really happened because families are looking for their loved ones.
She said, "I do not hold what the President of the Federal Republic of Nigeria says to heart. Nigeria is a dictatorship with a democratic face. I think that is primarily to please the international community. It is our right to protest for the change that we demand. This government has used force from the beginning.
"They started with infiltrating a peaceful protest with things but that did not work. Then they moved to bring the military in. So, the same government that says that it has banned SARS for close to four years are saying that it wants to have a dialogue.
"The President has not even addressed the incident that happened at the toll gate, so I do not take his words to heart. They must show accountability.
"With no due respect, I actually challenge the governor of Lagos State to just say the truth. They know the truth and they have conflicting stories with each other. Nigerians have died and this is not a time to play games.
"Families are looking for their loved ones. To be honest with you in regards to me, I do not know how to feel because on one hand, I am grateful that I am alive today but on the other hand I don't know if to say I am lucky because it seems that the others were not lucky.
"The governor owes a responsibility to the citizens of Lagos State to say the truth.
"What I experienced that day was the worst experience of my life. The Nigerian Army that is supposed to protect us came with no warning; none.
"There was no representative to speak to us. We heard gunshots from behind the toll gate because we were at the other side of the toll gate. We heard the gunshots and people were running so what we did was to sit down, stay still and wave our flags.
"We believed that if we waved our flags, they would know that we were not there to cause any harm but to express our rights. There was no warning, they just started shooting and people were just dropping. I cannot explain that it was just a chaotic scene that most times, I find it difficult to close my eyes without seeing those things.
"After they left, the Nigeria Police came, SARS to be precise. From the uniforms we could see, especially a man that wore white, I don't know who he was but he had a pistol. He was just shooting at us and we had to run for our lives. That is the short story."
#EndSARS
News
AddThis
:
Original Author
:
SaharaReporters, New York
Disable advertisements
:


EXPOSED: How INEC Chairman, Prof Mahmood Yakubu, Allegedly Paid N3bn To Secure Reappointment
INEC Chairman Professor Mahmood Yakubu
Inside details of how Chairman of the Independent National Electoral Commission, Prof Mahmood Yakubu, secured reappointment for a second term in office have emerged.
Yakubu, who was first appointed as head of the electoral umpire on October 21, 2015 by President Muhammadu Buhari, had his first tenure come to an end in October this year.
INEC Chairman Professor Mahmood Yakubu
Getty Images
But like many public officials favoured by the power blocs in Aso Rock Villa, Nigeria's seat of power, he was immediately rewarded with another term of five years.
However, findings by SaharaReporters have revealed that securing a second tenure in office didn't come cheap for Prof Yakubu as he had to part ways with huge sums of money to facilitate his reappointment.
According to a top insider, Yakubu paid at least N3bn in bribes to have his tenure as INEC Chairman extended by another five years.
"He paid a princely sum of N2bn to a group led by Senate President Ahmed Lawan and another N1bn to another group.
"These huge funds were deployed and mobilised by a civil servant and director in INEC, who is described as wealthy and in charge of a strategic department.
"The director was also aided by a contractor to the commission, Mohammed Sani Musa, who is presently a serving senator from Niger State responsible for the printing of INEC ballot papers used for elections under a company (Activate Technologies)," the source told SaharaReporters.
It was further gathered that the reappointment of Yakubu as INEC boss was further made possible with the deaths of President Buhari's former Chief of Staff, Abba Kyari, and Alhaji Isa Funtua, and the disappearance from public glare of Mamman Daura, a key member of a trusted group of allies Buhari relies on before making important decisions.
The absence of these men, it was gathered, created the perfect avenue for powerful government officials with vested interests to persuade the President into handing Yakubu a fresh term in office.
See Also
Elections
REVEALED: How APC Power Blocs Takeover Of INEC Endangers 2023 General Election
0 Comments
2 Days Ago
REVEALED: How APC Power Blocs Takeover Of @INECnigeria Endangers 2023 General Election | Sahara Reporters pic.twitter.com/0HqQUiGFbz— Sahara Reporters (@SaharaReporters) November 14, 2020
According to the source, the return of Yakubu as INEC boss was part of a larger ongoing tussle among power brokers in the country to have the agency under their firm control ahead of the 2023 general elections, which to a large extent will determine the fate of the ruling All Progressives Congress.
There are currently at least four power blocs within the APC all fighting to determine persons to occupy key positions in the agency ahead of 2023.
One group is said to be headed by Senate President Lawan, another by the Attorney-General of the Federation and Minister of Justice, Abubakar Malami, a third by Deputy Senate President, Ovie Omoagege, while the fourth group comprises key individuals in Aso Rock Villa alongside Bola Tinubu's caucus.
"In the current struggle to take over INEC, the Aso Rock group took the lead very early to outsmart others when they forwarded the name of Ms Lauretta Onochie as a National Commissioner nominee to replace a South-South candidate, Dr Mustapha Lecky, representing the zone whose tenure elapsed on November 9.
"Unfortunately, Mr Lecky is the INEC chairmanship candidate being sponsored by the Deputy Senate President, Omoagege, hence he vehemently raised legitimate concerns about the credibility of Onochie even though in actual fact, he did that because of the implication of that choice for his own candidate, who is reputed to be the most corrupt national commissioner and a consultant to politicians.
"The Aso Rock group put Onochie forward even when a serving South-South candidate was from the same senatorial zone in Delta State.
"In the haste to extinguish the Deputy Senate President's candidate, they failed to conduct the required onground diligence in Delta State.
"In any event, the action of the Aso Rock group also took the Senate President's group by surprise when the letter containing the nomination of the INEC National Commissioner nominees including Onochie was sent to the Senate President and it was read on the floor of the Senate.
"The shock and awe tactics by the Aso Rock group pushed the Ahmed Lawan group a few hours later to respond by riding on public sentiments against the nomination, hence, it was reported that the Senate caucus then wrote to the President requesting for another nominee to replace Onochie.
"This was done to enable the Lawan group to perfect their own ongoing compromised negotiations with Prof Yakubu, who was desperate to get a second term and was willing to meet any demands made on him to secure a second term.
"To pre-empt the AGF Malami group that had already pencilled their own chairmanship candidate, who is also a professor from the North, the Lawan group moved quickly ahead of the Malami group to get the nod of President Buhari and immediately Prof Yakubu's reappointment was announced in the media but no letter to the effect was read on the floor of the Senate.
"The procedural omission was to checkmate Malami's group that were also going to get an approval from the President.
"The tragedy of the Presidency at the moment is that any group that gets to the President first, gets endorsement.
"In fact, the recent strategy is to get your nominee for any appointment announced first in the media to commit the government and then get the President's signature on it later.
"That was how the Ahmed Lawan group triumphed for now before the Senate proceeded on recess to deal with the 2021 budget.
"Omoagege's group had been lobbying in the past few months to have Dr Lecky from Edo State as chairman using his Muslim faith to campaign to those around the President.
"Ironically, those who positioned themselves for the interest of Bola Tinubu have not been able to make meaningful in-roads to influence the choice of those to be appointed into the commission.
"As things stand, electoral integrity and the independence of INEC is gone and does not matter in the motivation of any of the contending groups and this portends a grave danger for democracy in Nigeria," the source disclosed.
This development, according to findings by SaharaReporters, has cast a shadow of doubt over the integrity and fairness of the 2023 general elections under the APC-led federal administration in Nigeria.
On November 12, Hope Democratic Party, one of the parties earlier deregistered by INEC, filed a suit at the Federal High Court to stop the Nigerian Senate from screening Prof Yakubu for a second term in office.
A statement by Auwal Abdullahi for the National Chairman of the party, said that Yakubu's reappointment did not follow due process as a meeting of the Council of State did not deliberate upon it and approve it as demanded by the 1999 constitution.
No date has been fixed for the hearing, however, Yakubu has stepped aside since November 9 pending his confirmation by the Senate.
Ahmed Muazu is currently heading the electoral agency as Acting Chairman.
Scandal
News
Reports
AddThis
:
Original Author
:
SaharaReporters, New York
Disable advertisements
:
All New York City Public Schools To Close On Thursday Over COVID-19 Spike
Moving to all-remote instruction will disrupt the education of many of the roughly 300,000 children who have been attending in-person classes in the city.
The entirety of New York City's public school system will close on Thursday as the city battles a second wave of Coronavirus.
Chancellor Richard A. Carranza made the announcement to school principals in an email on Wednesday.
Moving to all-remote instruction will disrupt the education of many of the roughly 300,000 children who have been attending in-person classes in the city.
Anna Watts for The New York Times
The shutdown was decided upon after the city hit a three per cent positivity rate over a seven-day rolling average.
Schools within the system will now move classes online — no less 300,000 children are expected to be affected.
So far, New York City has recorded 290,000 cases of the virus while 24,146 have died from it.
PUBLIC HEALTH
United States of America
News
AddThis
:
Original Author
:
SaharaReporters, New York
Disable advertisements
:
PHOTONEWS: After Losing Faith In Government, Zamfara Villagers Turn To God, Hold Prayer Session Over Increasing Bandits Attack
PhotoNews
AddThis
:
Original Author
:
SaharaReporters, New York
Disable advertisements
:
Bandits Ambush Security Personnel In Kaduna, Kill Three, Injure Two
File Photo
Three members of the Kaduna Vigilante Service were on Tuesday night killed during a clash with bandits in Chikun Local Government Area of the state.
The security personnel were ambushed by the bandits on their way from Damba-Kasaya in the Buruku area of the state.
File Photo
Two others were also injured in the attack.
The state Commissioner for Internal Security, Samuel Aruwan, disclosed this in a statement on Wednesday.
The statement reads, "The Kaduna State Vigilance Service has informed the Kaduna State Government that the service lost three personnel on Tuesday night in Chikun Local Government Area.
"According to the service, bandits ambushed the personnel at Dande Village on their way from Damba-Kasaya in the Buruku general area.
"The identities of the slain personnel are Alison Musa, Dauda Audu and Ishaya Sarki. Those injured are Ayuba Tanko and Doza Adamu.
"Governor Nasir Ahmad el-Rufai has sent condolences to their families and prayed for the repose of their souls, while wishing those that sustained injuries speedy recovery.
"The governor has also commended land and air troops of Operation Thunder Strike for a successful operation around the Kuku area at Kagarko Local Government Area axis of Kaduna-Abuja Road.
"The governor said he received with gratitude, information that the first air strikes hit some of the target structures and neutralized some of the bandits, while the second wave of attacks was executed by a Nigerian Air Force helicopter gunships which provided close air support to the troops on the ground as they advanced from Kagarko via Kuku into the bandits' enclave."
Insecurity
News
AddThis
:
Original Author
:
SaharaReporters, New York
Disable advertisements
:
Nigerian Political Parties Ask President Buhari, Buratai, NBC Director-General To Resign Over Lekki Massacre
President Buhari
The Conference of Nigeria Political Parties, the umbrella association of all registered political parties and political associations in the country, has called for the immediate resignation of President Muhammadu Buhari, Chief of Army Staff, Tukur Buratai, and Director-General of the Nigerian Broadcasting Commission, Prof Armstrong Idachaba, over their roles in the October 20, 2020 Lekki massacre.
The group urged the International Criminal Court to investigate, arrest and prosecute Buhari, Buratai, Idachaba and others for crimes against humanity.
President Buhari
AP
Chief Willy Ezugwu, Secretary-General of CNPP, disclosed this in a statement on Wednesday while reacting to CNN's investigative report that indicted the Nigerian Army in the Lekki massacre.
The statement reads, "Nigerian democracy is in danger as the voice of opposition is being silenced by the Federal Government of Nigeria, using all arms of government and instrumentalities of the office of the executive to shut the voices of oppressed citizens.
"It is now obvious that the President Muhammadu Buhari administration deliberately engaged the Director-General of the Nigerian Broadcasting Commission to intimidate, harass and stampede Nigerian broadcast media houses in a bid to cover up the Lekki massacre by slamming unjustifiable N3m fine on three television stations over reports on the killings.
"As if the killings by the Nigeria Police, through its Special Anti-Robbery Squad unit were not enough, President Muhammadu Buhari as the Commander-in-Chief of the Nigerian Armed Forces authorised the use of maximum force to disperse unarmed citizens protesting against bad leadership and extrajudicial killings in the country.
"It is a shame that Nigerian Government and Nigerian Army have no respect for our national flag and anthem.
"The outcome of the CNN investigation now raises strong doubts on the loyalty or allegiance of the Nigerian security agencies to the Nigerian nation.
"Sovereignty belongs to the people and if the people for whom Nigerian President holds power in trust are now murdered in cold blood by their employees paid through their taxes, there is danger ahead for our democracy.
"To save Nigerian democracy, and all democracies in Africa, the International Criminal Court of Justice must now unmask all the state and non-state actors involved in the killing of Nigerian patriots at Lekki Toll Gate in Lagos.
"The CNN was very conclusive when it noted on its website that 'the Nigerian Army has called allegations that it fired into the crowd "fake news" and told a judicial panel of inquiry that it did not shoot at any civilian but a new CNN investigation can reveal this is not true'.
"In view of the new CNN's insights into the Lekki massacre perpetrated by agents of the state on orders of the authorities of the Nigerian state, we demand the immediate resignation of their Commander-in-Chief, President Muhammadu Buhari, Chief of Army Staff, Lieutenant General Tukur Yusuf Buratai, and the Director-General of the NBC, Prof Armstrong Aduku Idachaba, for their anti-people roles in the killings and the attempts to cover up the massacre of unarmed Nigerian people at Lekki Toll Gate in Lagos on October 2020.
"If the Manuel Merino, President of Peru, resigned following the death of two protesters, it is time for President Buhari to resign if he still has any integrity left."
#EndSARS
Politics
News
AddThis
:
Original Author
:
SaharaReporters, New York
Disable advertisements
:


#ENDSARS: Buratai Reacts To CNN Report On Lekki Massacre, Insists Nigerian Army Observed Rules Of Engagement
Chief of Army Staff, Lt. General Tukur Buratai.
Chief of Army Staff, Lt. General Tukur Buratai, has insisted that the Nigerian Army acted professionally and kept to the rules of engagement in the handling the #ENDSARS protesters at Lekki Toll Gate in Lagos on October 20, 2020.
He disclosed this while reacting to a report by CNN on Wednesday, which revealed how soldiers of the Nigerian Army killed several peaceful demonstators at Lekki Toll Gate.
Buratai spoke while receiving members of the House of Representatives Committee on Army on Wednesday in Abuja.
Nigeria's Chief of Army Staff, Lt. General Tukur Buratai.
He said, "Let me assure you and all Nigerians that the Nigerian Army is professional. We follow our rules of engagement. Nigerians should feel safe.
"We abide by rules of engagement and the constitution of the Federal Republic of Nigeria."
While speaking on the issue of kidnapping and banditry along Abuja– Kaduna Road, Buratai said, "The issues of kidnapping and bandits attacks are being taken care of."
He disclosed that the Nigerian Army Aviation is being reactivated, pointing out that the helicopter project was at the 'heart of our plans'.
He added, "In this regard, we have acquired two helicopters from the Transmission Company of Nigeria. We have added them to our platform and they will be rehabilitated and used for research."
He said there was need for a Special Intervention Fund from the government for procurement of more equipment, training and provision of accommodation and other infrastructure in military barracks.
"Even though the budget has been made, there may be requirement for virement of funds because of shortage of funds needed for procurement of hardware especially to tackle the challenges in the North-East and North-West," he said.
In his own remarks, Chairman, House of Representatives Committee on Army, Hon Abdulrasaq Namdas, disclosed that they were at the army headquarters to brief the COAS about their observations during their oversight visit to military formations across the country.
#EndSARS
Military
News
AddThis
:
Original Author
:
SaharaReporters, New York
Disable advertisements
:
Gunmen Kill Polytechnic Lecturer In Ogun
Some gunmen on Wednesday murdered Engr. Mufutau Olayemi, a lecturer at D.S Adegbenro ICT Polytechnic, Itori, Ogun State.
Olayemi, who is Head, Department of Electrical Engineering at the polytechnic, was shot dead by the suspected assassins on his way home from a conference.
He was shot several times while his assailants left without removing any item from his car.
Abimbola Oyeyemi, Ogun State Police Command spokesperson, confirmed the incident.
Oyeyemi said the command was treating it as a case of assassination, stressing that detectives from the homicide section had been dispatched to the area to investigate the matter and unravel those behind it.
CRIME
Education
News
AddThis
:
Original Author
:
SaharaReporters, New York
Disable advertisements
:
Pastor Shepherd Busiri, Wife Accused Of Fraud In South Africa Turn Themselves In To Police In Malawi
Shepherd Bushiri, a popular preacher, who jumped bail in South Africa and escaped in a private jet to his native Malawi, has turned himself in to the police.
His wife, Mary, also gave herself up for arrest and detention in Malawi's capital, Lilongwe, on Wednesday morning.
The controversial pastor has a large following across Africa and is considered one of the richest religious leaders on the continent.
Investigators in South Africa say the case involves $6.6m fraud.
Bushiri, who had previously declared that he wanted to clear his name of the allegations has now returned to his native Malawi with his family.
Earlier this month, he and his wife were released on bail after being charged with fraud and money laundering.
He said there had been attempts on his life and he accused the South African authorities of not offering protection.
Bushiri said his decision to skip bail as "a tactical withdrawal meant to preserve lives".
The cleric reportedly fled on Malawi's presidential jet with President Lazarus Chakwera sparking fears of a diplomatic row between the two countries.
The South African Government has said that it would work to extradite the duo back to the country to face justice.
South Africa
News
AddThis
:
Original Author
:
SaharaReporters, New York
Disable advertisements
:
Read also Nigerian Newspapers Today and Nigeria News Today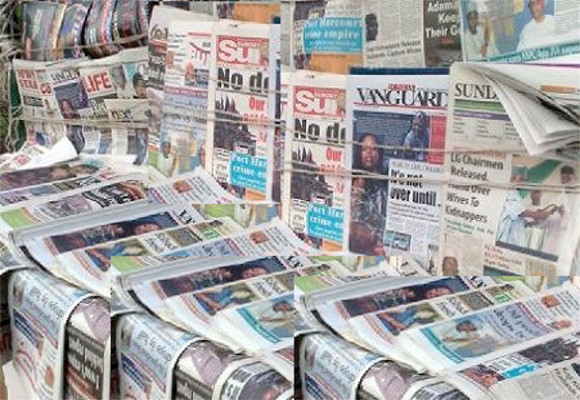 You can also check Sahara Reporters Newspaper Headlines Today