Sahara Reporters Latest News Today

Sunday 15th November 2020

Sahara Reporters Latest News Today and headlines on some of the happenings and news trend in the Country, today 15/11/20

Read also nigeria newspapers Sunday 15th November 2020
REVEALED: How APC Power Blocs Takeover Of INEC Endangers 2023 General Election
With less than three years to the 2023 presidential election, some political power blocs within the ruling All Progressive Congress are currently in a fierce battle to choose their loyalists as chairman and commissioners of the Independent National Electoral Commission, findings by SaharaReporters has revealed.
Investigations showed that three influential power blocs in the APC were currently strategising for the 2023 general election, each trying to outsmart others to have their own INEC nominees' team endorsed by President Muhammadu Buhari and thereafter to effectively seize control of the commission using their nominees.
The emerging takeover of INEC first became obvious a few weeks ago when one of the contending groups quickly secured the nod of the President for the nomination of Lauretta Onochie, a well known card-carrying member of the APC, as a national commissioner for the electoral body.
Sources close to those directly involved in the ongoing power struggle were of the view that the outlook and formation of the next INEC will be purely composed of members and sympathisers of the ruling party, who have pledged their loyalty and commitment to work for their partisan cause in all elections leading to 2023 before their nomination to the commission.
Those seeking to control the commission want to ensure that all commissioners whose tenure were coming to an end either at the national or state levels, who had exhibited independent mindedness, as expected of a true umpire or, who are known for integrity and are not given to rigging or manipulation of election, would not have their tenures renewed nor elevated but would be eased off from the commission, a source told SaharaReporters.
On the other hand, more partisan individuals would be appointed to take-over INEC despite the public outrage that may follow, such as that witnessed with the nomination of Onochie, it was gathered.
Sources familiar with the plan suggest that partisan nominations such as that of Onochie was just a tip of the iceberg considering what one of these groups had already set in motion.
"They insist that many more within the party who were taken unawares but now know that with President Buhari, any individual or group can get what it desires because it is a case of first come-first-serve. Hence they compared the ongoing scenario with what they experienced with the case of the Niger Delta Development Commission Board nominees, where a group compiled a list of nominees for the President and then had their list confirmed by the Senate, but the list they had confirmed was again substituted by another list of nominees for the same board, in the end none of the groups succeeded as each group continued to struggle to prevail.
"A similar struggle is now ongoing for the control of INEC and will become more intense in the days ahead as many more within the APC with various ambitions realise the stakes and how far their adversaries within the party have gone in taking control of the election management body for their partisan purposes in 2023," one source added.
"lf those who yearn for effective and significant changes in good governance in Nigeria do not act urgently with a determination to ensure no-partisan-control of INEC and demand for a truly Independent Electoral Commission composed of individuals of proven integrity, their quest for a better Nigeria will not succeed.
"Indeed, many have shown umbrage that Mrs Lauretta Onochie, a well-known APC political attack-Doberman, was nominated for appointment to conduct elections that will feature APC and other parties from this year till the next five years. But how many have scrutinised the other people who were also appointed along with her, what are their pedigree and political affiliations in the past, what is their public and private record as it pertains to election Integrity.
"Currently, a faction of the APC coordinated between the presidency, with a minister who has gubernatorial ambitions as well as some arrowheads in the legislature, have entered into a pact with individuals in INEC, to return them and a group of APC loyalists to take over INEC and thereby sweep out many who are currently in INEC, despite the fact that some of them have experiences in effective reforms that have improved significant aspects of elections since 2011.
"The purpose of this emerging appointments and expected purges to follow within INEC is to re-configure INEC to deliver a pre-determined election outcome by 2023," the source added.
Elections
Politics
News
Reports
AddThis
:
Original Author
:
SaharaReporters, New York
Disable advertisements
:
Land-grabbers Attack Lagos Community, Kill Resident, Injure Three Others
Ibeju Lekki area of Lagos State
There has been tension in the Imosa Idasho community in the Ibeju Lekki area of Lagos State after land grabbing hoodlums invaded the area and attacked some residents, hacking one of them to death.
Witnesses told SaharaReporters that residents locked their houses in fear after the hoodlums started shooting sporadically and later attacked four men with cutlasses.
Ibeju Lekki area on the map of Lagos State
One of the four, whose name could not yet be ascertained, died.
According to a police report obtained by SaharaReporters, tension started in the area on October 30, around 10 pm, but it was not clear yet which portions of land in the community were in contention.
It was gathered that when the police operatives from Akodo division arrived at the scene, they found "a lifeless body and three others injured."
The police report said, "It is a case of suspected murder. On October 30, at about 10.05 pm, a distress call was received from Imosa Idasho town, Ibeju Lekki, of gunshots in the area. A patrol team led by the Divisional Police Officer rushed to the scene and met three men with machete cut injuries. One dead body was later found on the ground with machete cut injuries on his body the following morning.
"The place of the incident was combed by patrol men. One Emmanuel Adaumbe, 28 years old, was arrested in connection with the crime after he was identified by one of the victims. But others were at large."
The incident report added that the corpse had been deposited at Epe General Hospital for an autopsy, while the injured ones were taken to Akodo General Hospital for treatment.
"Efforts are ongoing to arrest the other hoodlums. The case will be transferred to the State Criminal Investigation Department, Panti, Yaba, for discreet investigation," the police said.
News
AddThis
:
Original Author
:
SaharaReporters, New York
Disable advertisements
:


US Election: Trump Supporters March In Washington DC To Contest Vote Result
One week after Joe Biden's presidential victory brought about spontaneous celebrations in Washington, thousands of Donald Trump supporters have rallied in the nation's capital, with the president making a drive-past in his motorcade as he sticks to discredited claims that mass fraud denied him election victory.
Members of the Proud Boys, a white-nationalist movement designated as a hate group by the Southern Poverty Law Center, were also seen out on the streets of Washington.
AFP – OLIVIER DOULIERY
According to AFP, marchers close to the White House greeted Trump's brief appearance with wild cheers, waving and whistles, holding signs and flags saying "Best prez ever," "Stop the steal" and "Trump 2020: Keep America Great."
Several thousand people had gathered by noon on the city's Freedom Plaza, with more still arriving from all sides, waving flags and shouting "Four More Years" in a festive atmosphere reminiscent of a Trump rally.
The latest tallies gave Biden a solid final win in the state-by-state Electoral College that decides the presidency, with 306 votes against Trump's 232. Two hundred seventy votes are required for election.
But Margarita Urtubey, 49, a horse breeder who flew in from Miami with her sister, told AFP the election was "so corrupt," adding "Trump won by a landslide. We are here to march for the 'stop the steal' of this election, to make our voice heard."
Darion Schaublin, who drove from Columbus, Ohio, came to protest the fact "the whole system's rigged… in the way that the information is getting to the people."
"The truth never actually gets out," said the 26-year-old, who says he lost his job in a restaurant after refusing to wear a mask as protection from Covid-19.
Schaublin estimated there was a "95 per cent" chance Trump would not have a second term — "and I'm not sure of the legitimacy of that."
The final two undeclared states were called on Friday by US television networks — with Biden winning the former Republican stronghold of Georgia in a close race, and Trump winning North Carolina.
President Trump continues to impede Biden's ability to prepare for his transition ahead of the inauguration on January 20 and has filed numerous lawsuits — unsuccessfully — to challenge vote counts around the country.
On Friday, a judge in Michigan issued another rejection of Republican claims of fraud.
See Also
Breaking News
LIVE UPDATES: United States 2020 Presidential Election Results
0 Comments
1 Week Ago
United States of America
News
AddThis
:
Original Author
:
SaharaReporters, New York
Disable advertisements
:
Nigerian Senate Blocks Auditors From Verifying N1.3bn Spent On Capital Items
The Nigerian Senate refused to grant access to auditors from the Office of the Auditor-General of the Federation who came to verify over N1.3billion claimed to have been spent on capital items supplied to the National Assembly, SaharaReporters can confirm.
The management of the National Assembly told the auditors that some sections of the stores were under renovation and, therefore, the auditors could not gain entry to verify the capital items said to have been bought.
These were contained in the Auditor-General of the Federation Report for 2017, the latest to be released, on the auditing of the Senate Account.
The report, obtained by SaharaReporters, noted that the Clerk of the National Assembly must account for the total sum of N1,364,816,397.95 and the details be forwarded to the AuGF office for confirmation.
It was not clear whether the National Assembly official had made the stores available for inspection since the directive was given.
The AuGF report said, "During the audit of the accounts and other related records maintained by the Senate, it was observed that; issue one – Verification of capital items supplied and executed for the National Assembly totalling N1,364,816,397.95 proved unsuccessful as auditors were denied access to the store and its records.
"The Risk – This charge implies that public funds may be diverted for unappropriated purposes and the value for money not ascertained from these expenditures. The recommendation is that the management response to the store being under renovation at the time of audit is not acceptable; hence, I cannot accept this expenditure as a valid charge against public funds.
"The Clerk of the National Assembly is required to account for the total sum of N1,364,816,397.95. Details should be forwarded to my office for confirmation."
The report also raised questions about payment vouchers for projects of the National Assembly totalling N673million which were not made available to the auditors.
"Issue 2; Payment vouchers amounting to N235,748,563.14 for the period April to June 2017; and N437,332,679 for the period July to October 2017 were not produced for audit. The risk is that it is difficult to certify such payment as legitimate charges on public funds; as the total sum of N673,081,242 may have been misappropriated.
"The recommendation is that the sum of N673,081,242.14 should be recovered by the Clerk of the National Assembly and paid back to the Treasury; evidence of recovery should be forward to my office," it added.
Politics
News
AddThis
:
Original Author
:
SaharaReporters, New York
Disable advertisements
:
EXPOSED: How Former NECO Acting Registrar, Gana, Shielded Director, Ekele, From Dismissal Over Fake Certificates
Abubakar Gana
The unearthing of fake academic credentials paraded by officials in some government agencies has taken a new twist in the National Examinations Council headquarters, Minna, Niger State.
Investigations have revealed that moral corruption from highest quarters has been used to shield some indicted but favoured officials from dismissal, a punishment meted out to those found guilty.
Abubakar Gana
SaharaReporters learnt that the examination body dismissed 70 of its officers in November 2019 and another 19 in February 2020 and about 17 in October 2020 for presenting forged and fake certificates of educational qualification to the council.
However, the exercise was fraught with injustice and fraudulent practices as it was discovered that while about 106 officers were dismissed for the offence, two close associates of the then acting Registrar, Abubakar Gana, were shielded and spared from investigation and dismissal over the same allegation.
One of those shielded is Jacob Samuel Ekele, current Director, Finance and Account Department of the council at the headquarters in Minna.
A top source in the organisation knowledgeable about the investigation, revealed that Ekele, with staff number P.499, presented two Ph.D certificates to the council in 2002 and 2017.
See Also
Exclusive
EXPOSED: How Former Acting Registrar Of NECO, Gana, Siphoned N368m Registration Fees In Six-month
0 Comments
1 Month Ago
The two certificates were allegedly obtained from two American universities, but after using the certificates to gain promotion and undue advantage on the job, he suddenly disowned the certificates when effort was made in 2017 to verify the qualifications from the awarding institutions.
"To this day, staff of the council still address him as Dr Ekele despite his recent frantic efforts to remove the academic designation "Dr" from his name.
"In any case, a lot of official correspondences already exist to prove that he truly deceived the council with fake Ph.D certificates," said the source. Further discoveries showed that Ekele joined the service of NECO in 1999 as Principal Examination Officer with curriculum vitae and entry qualifications that did not include any Ph.D at the time.
See Also
Corruption
EXPOSED: Former Acting NECO Registrar, Gana, In N548m Contract Duplication Scandal
0 Comments
1 Month Ago
On 22nd May 2002, he presented a Doctorate in Banking and Finance certificate (purportedly issued by Staton University, Tampa Florida, USA), to NECO through a letter titled, 'Completion of PH.D In Banking and Finance', dated May 16, 2002. On 12th June, 2002, the then Registrar, Prof Dibu Ojerinde, recognised the certificate and congratulated him through a letter with ref No. NECO/P.499/1/30 dated 12th June, 2002. The letter was personally collected and signed by 'Dr' J.S Ekele, and not Mr J.S Ekele on 18th of June 2002; and he immediately updated his curriculum vitae to reflect his new qualification and title and filed same on page 31 of his official file in August 2002. A source said, "From 2002 to 2019, the said doctorate certificate gave Ekele undue advantage in all his promotions from PEO to his present controversial rank as Director, Finance and Accounts. "On 25th February, 2017, Ekele forwarded through his director, Mr Abubakar M. Gana, additional certificates, which he alleged to have been initially omitted, via letter he wrote two days earlier." Among the allegedly omitted certificates that were forwarded was another Ph.D certificate in Business Administration (Marketing) purportedly from 'Our Saviour University of America' issued on 17th June, 2004. "Meanwhile, there was no record of Ekele ever applying for approval to undertake the study or a letter forwarding the certificate to NECO or a letter of recognition from the council. "There was also no evidence that this particular letter was forwarded to the Registrar by Mr Abubakar Gana. Evidently, it was sent directly to Human Resources Department without approval by the Registrar. "On 24th July, 2017, Ekele for some strange reasons, forwarded another letter dated 21st July, 2017, in which he cleverly excluded the Staton University's Doctor of Philosophy in Banking and Finance, but listed the newly submitted Ph.D in Business Administration from 'Our Saviour University of America'. "He also indicated that he was pursuing a Ph.D programme at Kogi State University, Ayingba. Up to this time, he signed the letter as Dr Jacob S. Ekele (FCNA)," the source continued. In 2017, NECO profiled Ekele for the position of Director of Finance and Accounts Department and he was asked to supply the postal address of foreign academic institutions he attended to enable the vouncil reach out to the universities.
See Also
Exclusive
EXCLUSIVE: Education Ministry Permanent Secretary, Echono, Former NECO Acting Registrar, Gana, Others Fingered In N6bn Contract Fraud
0 Comments
1 Month Ago
In a dramatic twist of events, Ekele responded with a letter dated August 1, 2017, that, "My CV and all these correspondences does not contain Ph.D in Banking and Finance from Staton University, Tampa, Florida, USA as stated by you. "I am currently undergoing a Ph.D programme in Banking and Finance at Kogi State University. If I have a Ph.D in Banking and Finance from Staton University, I will not embark on another one in KSU Anyigba." The source added that "this was how Ekele suddenly denied on August 1, 2017 that he holds a doctorate degree from Staton University, Tampa, Florida, USA. He was equally silent about his Ph.D from our Saviour University of America as he did not supply the Council with their postal address. "Meanwhile, copies of the said certificate and related evidence were said to be on pages 25 to 34 of his official file. "Curiously, he suddenly signed this particular letter as just Ekele Samuel Jacob, not his usual 'Dr' Ekele Samuel Jacob anymore. "As soon as the council started screening out officers with fake certificates in October, 2019, Mr Gana (who had become acting Registrar) was said to have directed the removal of the 'Dr' title from Ekele's name on all official documents and Ekele equally stopped using the title in all official correspondences."
SaharaReporters gathered that the making of Jacob Ekele as Director of Finance was as fraudulent as his Ph.D certificates.
Ekele, who trained as Business Studies teacher, was employed as examination officer in Examinations Development Department not Account Officer.
He has never worked in finance and account department all his life.
He rose from principal examination officer to deputy director examination in 2011 only to use the influence of the Permanent Secretary, Federal Ministry of Education to forcefully gain lateral conversion from Deputy Director Examination to Deputy Director Finance and Accounts in 2018 without losing even a step.
"Ekele only spent few months in the Finance Department before being made Acting Director in the same 2018 and a director in 2019. One is therefore not surprised to see the financial mess perpetrated by Mr Gana and Ekele from May 2018 to May 2020.
"That even his promotion alongside two other directors in 2020 was equally fraudulent as they were awarded arbitrary promotion examination scores without actually writing the examination. Yet, the Dr Sadiq led board did not see anything wrong in giving separate approval several months after the approval and release of the 2019 promotion list. The council could as well be prepared for more dissents from staff should such injustices and fraudulent practices be left unattended," the source added.
Corruption
Education
Scandal
News
Reports
AddThis
:
Original Author
:
SaharaReporters, New York
Disable advertisements
:
Residents Flee, Others Rendered Homeless As Ocean Surge Sacks Over 2000 Residents In Ondo Community
Sea incursion from the Atlantic Ocean has sacked over 2000 residents in Ayetoro community in the Ilaje area of Ondo State, SaharaReporters has learnt.
The incident occurred around 2:00am on Saturday while many residents were still asleep.
Properties worth millions of naira were damaged by the surge.
The situation led to a protest among residents as they sought government's assistance.
A fish farmer in the community, Bamidele Igbasan, told SaharaReporters that the incident had already rendered many residents homeless.
He said, "We were sleeping when the water started rushing into our homes and we had to quickly wake up and save some of our properties and belongings from being damaged.
"Over 200 houses and shops have been submerged by the ocean. We had to evacuate people from their houses and relocate them to a safer place.
"Some community leaders told us that the surge was caused by the failure of the state government and the Niger Delta Development Commission to complete the shoreline protection contract."
Emmanuel Aralu, Secretary of Ayetoro Youth Congress, said the community had lost a vast farmland measuring about 20 kilometres to the sea.
While noting that the locals had been battling with ocean surge for the past 15 years, Aralu said they would need urgent assistance for them to bounce back to normal life.
He revealed that the company that was contracted to handle the shoreline protection project had no proper equipment.
He said, "Although, no life was lost, the economy of the community will not be the same again.
"The Ondo State Government should come to the aid of the community and its residents.
"We also appeal to relevant agencies to immediately come to our aid and give necessary assistance to us."
Efforts by our correspondent to speak with the local government chairman of Ilaje proved abortive as his official lines were not connecting.
Environment
News
AddThis
:
Original Author
:
SaharaReporters, New York
Disable advertisements
:
#EndSARS: President Buhari Authorised Deployment Of Soldiers To Restore Order At Lekki Toll Gate, Army Commander Tells Panel
Brigadier-General Ahmed Taiwo
Weeks after the shooting of peaceful demonstrators in Lagos, the Nigerian Army has admitted that President Muhammadu Buhari in his capacity as Commander-In-Chief authorised the deployment of soldiers to maintain law and order at the Lekki Toll Gate area of Lagos.
At least 10 protesters were killed in the Lekki plaza shooting og October 20, according to Amnesty International.
Brigadier-General Ahmed Taiwo
Twitter/EditiEffiong
The army had maintained that its troops were not at the site but later said soldiers were sent to enforce a curfew.
See Also
#EndSARS
#ENDSARS: Nigerian Army Testifies Before Lagos Judicial Panel Over Shooting Of Protesters At Lekki Toll Gate
0 Comments
11 Hours Ago
Appearing before the Lagos Judicial Panel of Inquiry on Saturday, Ahmed Taiwo, a Brigadier-General of the Nigerian Army, said Governor Babajide Sanwo-Olu could only have made a request but only the President and Commander-In-Chief can authorise the deployment of soldiers.
Taiwo claimed that the events that culminated in the incident of October 20 at the Lekki Toll Gate had its remote causes in the wider #EndSARS protest and its immediate causes in the lawlessness that ensued from October 18.
He explained that the attack made the governor to call on the army to interfere in the crisis and due to the urgency of the situation, Sanwo-Olu imposed a 24-hour curfew, which was to commence at 4:00pm on October 20 but was later shifted to 9:00pm.
Taiwo said, "Due to the urgency of the security situation in the state, the governor declared a 24-hour curfew which was supposed to start at 4:00pm. They wanted everyone off the streets to deal with the hoodlums, but after some observations, the timing was shifted to 21:00 hours, but this timing was not communicated to the Nigerian Army.
"Be that as it may, we the Nigerian Army had already immediately deployed the 65 Battalion under the 81 Division Garrison to forestal all further violence and loss of lives. It is important to note that this deployment of troops contrary to reports, was done throughout Lagos to activate Phase 4 of the Internal Security Operations."
#EndSARS
Military
News
AddThis
:
Original Author
:
SaharaReporters, New York
Disable advertisements
:


Magu: Kebbi Monarch Accuses Malami Of Witch-hunting Ex-EFCC Boss
Emir of Gwandu, Alhaji Almustapha Haruna Jokolo.
Emir of Gwandu, Alhaji Almustapha Jokolo, a monarch from the home state of the Attorney-General of the Federation and Minister of Justice, Abubakar Malami, has accused the AGF of witch-hunting former Acting Chairman of the Economic and Financial Crimes Commission, Mr Ibrahim Magu.
Reacting to the recent invitation of Magu by the Code of Conduct Bureau over some landed properties, the emir described it as "nothing but witch-hunting and persecution".
Emir of Gwandu, Alhaji Almustapha Haruna Jokolo.
He said Malami was accusing Magu of unsubstantiated allegations and has merely given him the opportunity to defend himself.
He noted that without recourse to the process of the law, Malami removed Magu as EFCC boss and nominated replacement for his position.
The emir said, "He (Malami) recommended three names as Magu's replacement without even waiting for the President to consult the Chief of Staff, the Secretary to the Government of the Federation or Inspector-General of Police, Magu's professional superior. Later, they set up a kangaroo commission of inquiry comprising of controversial retired president of the Federal Court of Appeal, Justice Ayo Salami, who had a running battle with retired Chief Justice of Nigeria, Katsina-Alu over the Sokoto State Gubernatorial Election Judgment in 2011, which caused constitutional crisis and shame to the highest judicial xourts of Nigeria.
"A very unwelcome and unfortunate embarrassment to not only Nigerian judiciary but to Nigeria internationally!
"Other suspect members of the commission are staff of the Federal Ministry of Justice ( answerable to the AGF & HMOJ ) and a senior police officer ( answerable to the IGP ).
"From what we read in the papers, Magu was not even given formal charges against him.
"Now when Magu's lawyers requested AGF Malami to appear before the commission, he, Malami, boasted that he was prepared to appear but when officially subpoenaed he arrogantly and publicly said he would not appear! The commission seems to be at its wits end.
"Without even waiting for the completion of this assignment and submission of its report, AGF Malami has now directed Magu to appear before the Code of Conduct Bureau on November 17, to answer on landed property charges!"
The emir revealed that Chairman of CCB, Muhamnad Isa, was a part time lawyer in Malami's chambers as the head in Kano.
He claimed that Malami influenced his appointment as the chairman of CCB to hide his acts and persecute his opposers.
"Now obviously AGF Malami gave him appointment as the chairman of CCB to clean his own records, spy on other people's records and settle scores with anyone who crosses him especially in his diabolical and over vaulting ambition to become the governor of Kebbi State in 2023," he said.
The Emir of Gwandu posited that if anybody was to appear before the CCB, it should be AGF Malami "whose sudden wealth is phenomenal especially since we all know his background and with the hue & cry over the properties he was accused of owning after the infamous and scandalous marriage of his son in Kano and Birnin Kebbi".
"We have a lot to divulge on more scandalous cases but obviously only to President Buhari unless he too fails to take action then we shall tell our fellow countrymen and women," the emir added.
See Also
Corruption
Suspended Acting EFCC Chairman, Magu, Invited By CCB Over Alleged Assets Fraud
0 Comments
1 Day Ago
Magu was invited for questioning by the CCB over alleged corruption involving breach of code of conduct for public officers.
The invitation came months after Magu was suspended from office on allegations of corruption.
He was accused of buying a home in Dubai worth over N570m and being unable to account for the interest accrued to over N500bn recovered by the EFCC but he denied the allegations.
A panel set up by President Muhammadu Buhari and headed by Justice Salami (retired), has failed to prove its case against Magu, instead resorting to different means in a desperate attempt to nail him.

Politics
News
AddThis
:
Original Author
:
SaharaReporters, New York
Disable advertisements
:
Despite Tracking Her, Nigerian Army Says It Is Not Looking For DJ Switch
DJ Switch
The Nigerian Army has said that it was not searching for popular Disc Jockey, Obianuju Catherine Udeh professionally known to as DJ Switch.
This comes amidst claim that the army had been trailing the entertainer and threatening her life, forcing her to flee the country.
DJ Switch
See Also
#EndSARS
#ENDSARS: Nigerian Army Testifies Before Lagos Judicial Panel Over Shooting Of Protesters At Lekki Toll Gate
0 Comments
11 Hours Ago
Commander of 81 Military Intelligence Brigade, Victoria Island, Lagos, Brigadier Gen. Ahmed Taiwo, who spoke while appearing before the Lagos Judicial Panel of Inquiry on Saturday, said the claim was further than the truth.
Taiwo also said the army can't be bothered chasing one or two people, adding that there are "bigger fish to fry".
He said, "Some people take delight in misrepresenting Nigeria and particularly the Nigerian Army to the international community and our fellow Nigerians. This, I believe is done for pecuniary gains.
"Quite recently, a Nigerian, Catherine Udeh, also known as DJ Switch, claimed the Nigerian Army was looking for her. There is nothing further than the truth.
"My Lord, we have bigger fish to fry."
The Nigerian Army testifying on its involvement in the shooting and killing of peaceful #ENDSARS protesters claimed that the protest was hijacked by hoodlums and the military intervened to stop the killings of police officers as well as the looting and raping of citizens in the name of #EndSARS.
He also confirmed a report by SaharaReporters that the military were drafted in by Lagos State governor, Babajide Sanwo-Olu.
See Also
#EndSARS
Lekki: Soldiers Who Shot At Us Said They Were Acting On Orders From Above, DJ Switch Tells Canadian Parliament
0 Comments
5 Days Ago
DJ Switch, who was present at the Lekki Toll Gate on October 20, 2020, did a livestreaming of the shooting and killing of peaceful and armless #ENDSARS protesters.Her video has put her life under threat.
DJ Switch also revealed that soldiers, who shot at peaceful #ENDSARS protesters at Lekki Toll Gate, Lagos, said they were sent to the protest ground on orders from above while speaking with the Subcommittee on International Human Rights of the Standing Committee on Foreign Affairs and International Development of the Canadian parliament.
She noted that the military opened fire on the protesters after creating a three-formation line.
Debunking claims by the Nigerian Army that soldiers fired blank bullets into the air, DJ Switch said the soldiers shot at them.
She told the Canadian parliament that she counted not less than seven persons shot, adding that one of the soldiers threatened to shoot her.

#EndSARS
Military
News
AddThis
:
Original Author
:
SaharaReporters, New York
Disable advertisements
:
E2%80%99re-sad-sanwo-olu-denied-inviting-nigerian-army-during-endsars-crisis-general-tells We're Sad Sanwo-Olu Denied Inviting Nigerian Army During EndSARS Crisis, General Tells Panel
Commander of 81 Military Intelligence Brigade, Victoria Island, Lagos, Brig. Gen. Ahmed Taiwo, has alleged that Governor Babajide Sanwo-Olu invited the military during the #EndSARS in Lagos to avoid total anarchy.
Taiwo, however, said the military was not happy that the governor denied inviting soldiers to restore peace and order in the state.
He disclosed this while appearing before the Lagos judicial panel on Saturday.
The army commander alleged that Sanwo-Olu called on the military for support on October 20, after the #EndSARS crisis degenerated into chaos.
He said, "I spoke with the governor and said the army was unhappy that he said he did not ask for army's intervention but I am sure that after you watched everything (video footages), you saw he had more than enough grounds to ask for army's intervention; perhaps it was the way everything went."
See Also
#EndSARS
LIVE: Nigerian Army Testifies Before Lagos Judicial Panel Over Killing Of Protesters At Lekki Toll Gate
0 Comments
12 Hours Ago
#EndSARS
Military
News
AddThis
:
Original Author
:
SaharaReporters, New York
Disable advertisements
:
Read also Nigerian Newspapers Today and Nigeria News Today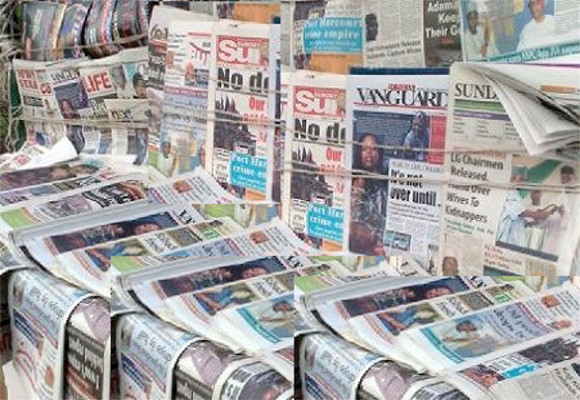 You can also check Sahara Reporters Newspaper Headlines Today