Sahara Reporters Latest News Today

Sunday 2nd August 2020

Sahara Reporters Latest News Today and headlines on some of the happenings and news trend in the Country, today 02/08/20

Read also nigeria newspapers Sunday 2nd August 2020
E2%80%99s-ghosts-festus-adedayo The Sanctimony Of Nigerian Army Against Rawlings, Nzeogwu's Ghosts By Festus Adedayo
Festus Adedayo
The symbolism of blood in Flight Lieutenant Jerry John Rawlings' name must have terribly scared the Nigerian Army. So also the "baboon drenched in blood" picture of the July 29, 1966 mutiny-turned coup codenamed Operation Araba. Worse still was the image of bullet-ridden bodies of politicians in the January 15, 1966 coup, about the bloodiest putsch in the history of the Nigerian ruling elite's struggle for the control of the levers of power. When the National Democratic Party, (NDP) upper week, barely a week to the 54th anniversary of the second Nigerian coup, canvassed the "Rawlings treatment" for masterminds of alleged monumental theft of Nigeria's wealth in the Muhammadu Buhari government, the party had obviously shot the sling of a catapult on a hive of bees.
The January coup had ideological trappings, a warning against the misusage of power. Spearheaded by military officers of Igbo descent who eliminated key Northern politicians and military officers, there was no doubting the fact that it desired to mop up systemic maggots from Nigerian government. Unfortunately, however, the plotters left wounds that have since refused to heal. While the July coup was masterminded by vengeance-propelled Lt. Colonel Murtala Mohammed, who struck in concert with other disgruntled northern military officers, it left memories of an orgy of extreme torture, ambush killings and summary executions. Nevertheless, both coups, as well as the Ghanaian Rawlings coup of 1979, will make the ears of anyone who witnessed the bloodletting tingle.
The most venerated Northern politician of the time, the politically sacred Sardauna of Sokoto, Sir Ahmadu Bello, was felled by the audacious bullets of Igbo officers of the July coup. Bello's counterpart in the West, the polyglot, erstwhile Editor of the Daily Service newspaper, Chief S.L. Akintola, was gunned down in the presence of his family. The highest victims of that counter-coup being General Johnson Aguiyi-Ironsi and Lt. Colonel Adekunle Fajuyi, Nigeria's first military Head of State and Governor of Western Region respectively, the ethnic bad blood it provoked left in its wake a civil war barely a year after, with residue of a million souls sacrificed.
Festus Adedayo
On the reverse, the coup in Ghana was a retributive strike against the 42-year old Lt. Gen. Frederick W. K. Akuffo-led Supreme Military Council of Ghana, which had earlier, on May 15, 1979, incarcerated Fl. Lt. Rawlings. Rawlings' initial grouse against the Akuffo government was its refusal to pay salaries of the military. At his trial, Rawlings turned the tide against Akuffo by publicly alleging massive corruption of his government, which he claimed was reason for widespread suffering and disenchantment of the people of Ghana.
Shortly after, specifically on June 3, 1979, Major Boakye Djan and junior officers with allied disgruntled feelings about the Akuffo government, matched into the prison where Rawlings was incarcerated, yanked manacles off his arms and walked to the radio station to announce Akuffo's overthrow. The coup-plotters thereafter rounded up the Head of State, Ignatius Kutu Acheampong and another former Ghanaian ruler, General A. A Afrifa and put them on trial. The allegations of the young new military rulers against them were, economic sabotage, abuse of power, amassment of wealth, as well as misuse of the Ghanaian state funds. On June 26, 1979, Acheampong, Akuffo and Afrifa, were publicly executed by firing squad. They were shot in company with five other senior officers. Venue of their last breaths on earth was a military firing range on the shore of the Atlantic Ocean near Accra, witnessed by a huge crowd of bystanders.
I went into details of the above three military putsches in order to adequately situate the press release credited to the NDP National Chairman, Chidi Chukwuani. In the statement, Chukwuani had canvassed the "Rawlings treatment" for current Nigerian rulers as reprisal for the massive corruption which had seized the polity. Chukwuani's statement had barely hit the airwaves by the time a rebound surfaced from the Nigerian army. In a statement signed by the Defence Headquarters' spokesman, John Enenche, the army likened Chukwuani's call to an "unguided utterance" and "call to insurrection" and pleaded with Nigerian soldiers to disregard the call to arms, reminding them of their oath to be loyal to Nigeria and its Commander-in-Chief.
"The Defence Headquarters… observe(s) that this, targeted at the Nigerian military, is inciting and instigative. What Chukwuani is calling for is a combination of unpopular acts of insurrection and mutiny, which cannot be taken for granted by the Armed Forces of Nigeria. Consequently, I am directed by the high command of the Nigerian military to let the general public know and remind personnel of the Armed Forces of Nigeria that all officers and men of the Nigerian military swore to an oath of allegiance to be totally loyal to the civil authority of the Federal Republic of Nigeria and protect the constitution. All officers and men of the Nigerian military are further reminded of offences contained in Armed Forces Act CAP A20. The laws of the Federation of Nigeria, 2004, which include among others; mutiny in sections 52 and 53, which if committed are punishable," Enenche sermonized.
Perhaps because they are soldiers, Enenche and his military constituency apparently have no patience for comprehensive interrogation of issues. No wonder their resort to lame placebo and placatory, as well as veiled threats. It's our duty not to allow them get away with this rigor-less sanctimony. Rather than this cant, the first question they should have asked was, are there historical constellations between what led to the Rawlings revolution in Ghana, the Nigerian coups of 1966 and today's chaotic Nigeria under the previous government of the Peoples Democratic Party (PDP) and the current one under Muhammadu Buhari which Chukwuani and his NDP took liberty to compare and project? If the events are not dissimilar, shouldn't there then be similar retributions for similar infractions?
The truth is that, the quantum of rot and corruption that instigated the 1966 Nigerian coup plotters and the Rawlings' putschists of 1979 to strike against democratic institutions of the time is grossly miniature compared to the huge systemic heists that have been inflicted on Nigeria in 20 years of the Fourth Republic. While the Aguiyi-Ironsi military government unilaterally and unconscionably subverted the country's federal structure to unitarism, the coup-plotters of January alleged that Nigerian enemies, who their coup was aimed at, were "the political profiteers, the swindlers, the men in high and low places that seek bribes and demand 10 percent, those that seek to keep the country divided permanently so that they can remain in office… the tribalists, the nepotists, those that make the country look big for nothing before international circle, those that have corrupted our society and put the Nigerian political calendar back by their words and deeds."
Now, check all the provoking indices of that Nzeogwu coup speech and tease out which is not present since two decades back. Politicians have literally stolen Nigeria blind and flushed her to the precipice. The cronyism of the Buhari government and the heavy theft under Goodluck Jonathan are undeniably worse than that which riled Nzeogwu to kill the crème de la crème of the polity. Worse than the ten percenters of 1966, votes for contracts are stolen 100 per cent in Nigeria's current Republic. The divisiveness promoted by the Buhari government is the worst in human history by a government against its own people, a morbid version of tribalism perfected without any care in the world, with mindless abandon, if you like. You heard Minister of Transportation, Rotimi Amaechi, putting "the Nigerian political calendar back" in words and deeds, by justifying the relinquishing of Nigeria's sovereignty to China, in a bid to sign a $5.8 billion debt for the finance of rail projects which, trust Nigeria's rapacious governmental elements, must have had them filch billions of Naira from? If a Minister didn't see anything wrong in a contract which states that, "The borrower hereby irrevocably waives any immunity on the grounds of sovereign or otherwise for ITSELF or its property in connection with any arbitration proceeding pursuant to Article 8(5), thereof with the enforcement of any arbitral award pursuant thereto, except for the military assets and diplomatic assets," then many of the government runners now and in the three administrations previously should thank their stars that the ghost of Nzeogwu isn't as vengeful as the ghost of Julius Caesar.
In 20 years of democratic practice, through the avarice of "political profiteers, the swindlers" hunger, squalor and hopelessness have colonized Nigeria. From the corruption dramatology in the NDDC perfected in the last 20 years and in virtually everywhere in Nigeria, politicians have done worse than, a la Nzeogwu, "mak(ing) the country look big for nothing before international circle" – they have miniaturized a giant. No one respects Nigeria or Nigerians in the whole wide world any longer.
In spite of the billions of Naira voted to protect Nigeria and combat crime, our people are killed like chickens in Kaduna, Katsina, Borno States by ragtag armies of bandits and insurgents every hour. A report, two days ago, said that 497 Nigerians were killed in three weeks, yet Buhari claimed he had done his best. In Southern Kaduna, more persons must have been hacked to death than were killed in Mali, yet Buhari not only didn't find it necessary to be bothered enough to intervene, but he had no qualms in junketing to that country, ostensibly to go shop for an end to the "Malian crisis." Jonathan was practically dozing while insecurity seized Nigeria too.
A few days ago, the Governor of Borno, Babagana Zulum, was almost assassinated by Boko Haram insurgents, provoking a threat from him to defend his state by returning to a pristine architecture of hunters as substitute to a Nigerian Army that gulps billions of Naira in annual budgets. In the midst of this plethora of crises that dwarf his essence in office, Buhari was either not aware or busy smiling in empty photo-ops and well-starched babanriga. So, what is wrong in canvassing similar remedy for same ailments?
Having said all this, however, military rule can NEVER be a substitute to the democratic flip-flops of the last 20 years in Nigeria under civilians. We do not need to engage in homilies to see that the 30 years of military rule, out of the 60 years of Nigeria's independence, have destroyed the country almost irreparably. Patently ambitious, many times infantile and ostensibly incompetent military officers bayoneted their ways into Government House amid a ricochet of guns, trusting in their armory, rather than rich minds. They were bereft of the tiniest ingredients of leadership and ran this country not only by trial and error but with heavy brawns and nil brains. Just imagine for a second that, but for providence, a drunk, blabber and sybarite like Bukar Suka Dimka could have headed this country in 1976.
Leading Nigeria at a time of unprecedented boom, the ruling soldier elite literally administered Nigeria like a saturnalia. They quashed precious wealth on frivolities and were too conscribed thought-wise to plan for today. This produced a Yakubu Gowon who unabashedly announced to the world that the problem with Nigeria was not money but how to spend it. The soldier boys squandered trillions of Nigeria's inheritance on playing Big Brother to Africa, rather than providing a future for millions of Nigerians unborn. Today, Nigerians live with the squalor resulting from and concomitant to that irresponsible and opaque military leadership. So, in all material particular, as lawyers say, military rule is not an option to move Nigeria forward at all.
But the right way to begin to address Nigeria's problem of selfish and self-centered leadership isn't to play the ostrich as Enenche and his Army Headquarters have done. A truism in the literature of Third World governance is that a people-centered democratic government is a sure antidote to the evil of military governmental hijack. There is no doubt that the Nigerian Army was scared by this harmless comparison made by the NDP, having also confronted the well-burnished disorder in the polity in the last 20 years under civilian rulers. The military must know as well that such hopelessness in Nigeria today is a lacuna which irresponsible soldier wayfarers exploit to headbutt democratic governments. NDP should, however, have told Nigerians that virtually all Nigerian politicians and not the APC-run government alone, is responsible for this colossal rot.
We all know that the democratic template we have had in Nigeria in 20 years is the worst form of representative democracy anywhere in the world. We also know as well that Nigeria is hemorrhaging terribly and is gasping for breath in the hands of the political class and its accomplices. Worse still, this same political class has corrupted the electoral process so much that the democratic lingo which says that irresponsible governments can be voted out of office at voters' behest is, in Nigeria, at best a hollow and dud concept. We must engage our problems head on and military rule is not part of the options at all. Soldiers will further worsen and compound Nigeria's bottomless problems. What we need is a nihilist return to reset mode. The way forward, I honestly cannot fathom though.
Buhari's politics of memory
President Muhammadu Buhari, last week, rolled out a list of railway station corridors which were named after living and departed Nigerians, ostensibly with the aim of memorializing icons of the Nigerian state. The corridors are ones along the Lagos-Ibadan and Itakpe/Ajaokuta/ Aladja/Warri corridors. He claimed that the Nigerians were so honoured due to the commensurate contributions they had made to the progress and development of their communities and Nigeria as a whole.
The honorees and their corridors were, Bola Tinubu (Apapa station), Mobolaji Johnson (Ebute Metta Station), Babatunde Fashola (Agege station), Lateef Jakande, (Agbado station) Yemi Osinbajo (Kajola station), Funmilayo Ransome-Kuti (Papalanto station), Wole Soyinka (Abeokuta station), Segun Osoba (Olodo station), Ladoke Akintola (Omi-Adio station), Obafemi Awolowo (Ibadan station) and Alex Ekwueme (Operation Control Centre). He had earlier named one after Goodluck Jonathan. If you ask me, a Buhari who scarcely bothers about what the rest of the world says, must have fought for the inclusion of General Sani Abacha's name on the list.
Anthropologists will be interested in the politics behind this memorialization by the Buhari administration. It reminds me of the theme of the 2017 American Anthropological Association Annual Meeting, which was, In Whose Honor? On Monuments, Public Spaces, Historical Narratives and Memory.
In naming monuments after persons, Buhari seemed to be acting as a steward of the past and present, arriving at a potpourri broth of good names sprinkled with dregs and suppressors of the people's will, for political advantage. However, with the current mood sweeping round the globe, it is apparent that the correct and most enduring memorialization is in good deeds. For instance, Buhari does not have to erect any physical monument in Awolowo's memory. He is etched in Yoruba people's memories and will continue to occupy that space till the end of time.
Centuries-old statues perceived to have been erected to honour individuals who fought wars protecting the institution of slavery were recently pulled down. What that means is that, while Buhari has the presidential power to play politics of memory by erecting monuments in remembrance of people who catch his fancy, they will be pulled down long after we are all gone, when the correct reading of our memories are shoveled out. In fact, users of the railway corridors may not affix to them the names decreed by the President. I cite two examples to buttress this. The popular Ring Road named after MKO Abiola in Ibadan, Oyo State is seldom so referred while the New Garage road, never named after anyone, but built by a former Oyo governor, Adebayo Alao-Akala, is so memorialized ever since.
Buhari himself should bother what monuments would be erected in his own memory decades to come. Perhaps in Daura where he has been a son-of-the-soil made good? Or in the Fulani nation where he had successfully muzzled merit into the dustbin to favour his ethnicity? In Daura, in Buhari's very eyes, his monuments – billboards – were pulled down some months ago by his own people. It should tell him that memorialization is done by the people and has no place for politics.
Opinion
AddThis
:
Original Author
:
Festus Adedayo
Disable advertisements
:
E2%80%93-reply-president-buhari-festus-ogun Insecurity: Nigerians Deserve The Best, Not Your Best – A Reply To President Buhari By Festus Ogun
As the spate of insecurity in Nigeria continues to wax stronger, President Muhammadu Buhari said yesterday, while celebrating Sallah with his family and aides inside the comfort of the Presidential Villa, that Nigerians indeed know that his regime has done its best. It came as a rude shock to many that the President could utter such a disturbing statement when the country is largely at war, to put it mildly, and condemnable little or no effort has been put in place to restore peace, tranquillity and security in the country.
On the eve of Sallah, at least, no fewer than two bomb blasts were recorded in Maiduguri. A day before that, the convoy of the Borno State Governor, Babagana Zulum was violently attacked by insurgents in Baga, Kukuwa Local Government of Borno State. Notably, the massacre in Southern Kaduna still continues unabated, leaving the hopeless, helpless and innocent citizens to their fate. The list is endless! The situation is turning from bad to worse: banditry, kidnapping, armed robbery, raping, insurgency, and herdsmen terrorism – all on the rise!
Is it not ironic that those who terrorize the country are still being fed, clothed, 'financed' and given education by the Nigerian State? Over here, not alone has terrorism being made lucrative, terrorists are being handsomely rewarded by the government and the surviving victims of their virulent attacks are made to wallow in unmitigated agony and live in tattered penury at the Internally Displaced Persons (IDP) camps.
Just last week, over 601 ex-Boko Haram insurgents were rehabilitated in Gombe State. To be honest, I am yet to understand the unjust system that allows killers of innocent people to be rehabilitated, on the basis of repentance, back into the society when the insurgency has not fully ended. My grouse is majorly about the legal framework that allows apprehended criminals disturbing the peace of our country to be freed under such ridiculous conditions and circumstances. For a fact, I do not know of any living law in Nigeria that provides for clemency or rehabilitation when the alleged criminals have not even been tried or convicted. Such a cruel level of arbitrariness! Truly, lawlessness is the greatest form of insecurity.
Most respectfully, the statement of the President is insensitive, insulting, and shows that the scorecard of his performance is written in red biro. If the whole country is being caught by a raging inferno and the man in charge declared he has done his best, it is evident the impotency of his competency is apparently incapable of consummating this marriage. If what we have now is the best the President can do, we are all in a serious trouble.
By virtue of Section 14(2)(b) of the 1999 Constitution of the Federal Republic of Nigeria, "the security and welfare of the people shall be the primary purpose of government". Interestingly, the President took an Oath to defend, secure and protect the people of Nigeria under the Seventh Schedule of the 1999 Constitution. It is not amusing to now see the same President turn around to declare he has done his best when the house is almost completely fallen? It is a crying shame that this statement is coming from a man who promised to bring 'Change', and later 'Next Level', to Nigeria. Is this the best of the 'Change'? Is this the best of the 'Next Level'? At this point, all genuine lovers of Nigeria have a thousand and one reasons to be worried.
The President's statement can be likened to the proverbial pupil who claimed to his parents to have done his best even when he failed all his subjects. That should be treated as an expensive joke and an insult to the addressee. I have consistently maintained that during the electioneering season, President Buhari never promised that the administration will do "its best" but the best. Nigerians did not elect a leader who will simply do his rather selfish best but one who will do that which is best for the good of all. It will be apposite to say that the best of the President is not enough as the people's interest trumps personal indolence. The good people of Nigeria deserve the very best, and not the President's fictitious and unrealistic 'best'.
Without mincing words, the utterance of the President smacks of incompetency and the inability to live up to his basic constitutional duties. Some called it Freudian slip, well, to say in the face of the tragedy we witness now, the President has done his best is not just provocative, it is an insult to the Nigerian people, on whose collective sweats and resources his office is being maintained.
Or, could it be that the President has lost touch with our current national realities? Human lives are getting increasingly too cheap in Nigeria. So, I find it too worrisome that a President could make such a statement when the country is almost becoming a State of Nature. In fairness to the President, maybe the old man is currently 'not aware' of the security menaces, just like he has always been. With that, Nigerian could have easily forgiven him for expressing surprise. But, to be unaware of the fire on the mountain and still make such a statement is wicked, callous and inhuman.
The days ahead are perilous. Nigerians are tired of excuses and empty promises. President Buhari needs to be told that his 'best' is nothing close to the very best. He must show leadership at this juncture. The innocent blood flooding our country should not be allowed to turn a river. Service Chiefs found wanting should be appropriately sanctioned. And if the President feels what we have now is all that he can deliver, he should do the honourable thing: resign. For being a Nigerian President is not a do or die affair.
History beckons. Posterity matters.
Festus Ogun is a lawyer-in-equity and human rights activist. festusogunlaw@gmail.com 09066324982
Opinion
AddThis
:
Original Author
:
Festus Ogun
Disable advertisements
:


Man Allegedly Rapes Lady On Sallah Day In Ibadan
One Waheed Ogundele has been accused of raping a lady (name witheld) in Ologuneru area of Oyo State.
Abegunde was said to have raped the lady on the night of Sallah while she went to share food to her neighbours.
A relative of the lady, who identified himself as Mahmud, told SaharaReporters that the rapist absconded while neighbours were trying to take him to a police station.
Mahmud said, "We were going to pray in a mosque when her mother sent her to go and give food to somebody.
"She did not come back on time and we had to go and check to know why she is being delayed.
"We saw her coming on the road shedding tears with blood on her body.
"We asked what happened and she said Ogundele raped her.
"We tried to hold him down but his friends intervened and helped him escape."
Mahmud said the case had been reported at the Eleyele Police Command, adding that they were trying to appeal to the family of the victim not to escalate the matter.
Condemning the rate of rape in the country, a lawyer, Alexander Atuchukwu, urged parents to educate and discourage their male children from raping.
He noted that rape was the only criminal case in law that does not have a defense.
He said, "As a lawyer, we have found out that most rapists and their apologist and sympathisers had a rough sad traumatic childhood; cases of father beating mother and others.
"Rape is the only criminal case that doesn't have a defense in law, as bad as murder is, murder has a defense in law but rape doesn't.
"The moment you decide to rape a woman, that is the day you decide to damage her life for ever, just like how u have her physical health and mental health. Let us all take note and be guided."
CRIME
News
AddThis
:
Original Author
:
SaharaReporters, New York
Disable advertisements
:
Shops Destroyed As Fire Guts Foam Market In Lagos
Items worth millions of naira were destroyed on Saturday when fire razed a foam market in the Mushin Local Government Area of Lagos State.
The fire, which reportedly started around 1:00pm, was said to have started at number 16, Ladipo Street in Mushin.
Nosa Okunbor, Lagos State Emergency Management Agency spokesperson, who confirmed the incident, said no casualty had been recorded.
He added that first responders including LASEMA operatives have been deployed to the scene to prevent the fire from escalating to adjoining buildings.
He said, "The fire, which cause is yet to be ascertained, has now been brought under control and stopped from further escalating to adjoining buildings, with no loss of life nor injuries recorded so far at the scene of the incident.
"LRT led by the DG/CEO LASEMA, Olufemi Oke-Osanyintolu, officers of the Nigeria Police, LASG Fire, LRU Fire, LNSC are responders at the scene working together to curtail the inferno from escalating to more adjoining buildings. Rescue operation ongoing."
News
AddThis
:
Original Author
:
SaharaReporters, New York
Disable advertisements
:
Magistrates Fume Over Non-payment Of Salaries By Cross River State Governor
Governor Ben Ayade
Some magistrates of the Cross River State judiciary currently serving in various magisterial districts across the state have berated Governor Ben Ayade over non-payment of salaries and wrongful removal of their names from government payroll.
Findings showed that mostly affected by the exercise were the magistrates and senior registrars employed by the State Judicial Service Commission in February 2019.
Some of the magistrates told SaharaReporters that they had not been paid since September 2019.
"On February 1, 2019, a total of 46 new magistrates were duly appointed and sworn into office by the then Chief Judge of Cross River State, Hon. Justice Michael Edem (now retired).
Governor Ben Ayade
"The appointment followed due process involving thorough screening, interview, and necessary documentation exercises conducted by the State Judicial Service Commission, being the body statutorily empowered to employ and exercise disciplinary control over judicial officers of the magistracy cadre in Cross River State.
"Since then all the magistrates have undergone necessary professional training including a two months attachment to courts and a mandatory induction course at the National Judicial Institute (NJI), Abuja. Also, magistrates have since been posted/assigned to various magistrate courts across the state where they are still working and discharging their responsibilities till date, yet none of them has been paid.
"It is important to note though parenthetically that the JSC is created under section 202 of the 1999 constitution and also its independence is statutorily guaranteed. Therefore, in exercising its power to appoint magistrates and exercise disciplinary control over them, the JSC is not subject to control by any other authority or person including the governor. With reference to Section 9 of the Judicial Service Commission Law, Cap J2 Vol.3 Laws of Cross River State of Nigeria 2004.
"Another twist is that out of the total of 46 new Magistrates, only about 30 are fresh appointments, the rest were already civil servants whose names were already on the payroll but merely transferred their services to the Judiciary as magistrates, (my source said this is very much allowed and has always been done in the past, this is not the first time).
"In April 2020, the state Judicial Service Commission in a bid to pander to the yearning of His Excellency conducted a screening exercise where they attempted to reduce the number of the new Magistrates to 19 and further recommended the return of all those on transfer back to the various MDAs where they came from. Yet the governor has refused to pay even one person till date," one of them told SaharaReporters.
He further alleged that the governor in September 2019 acting on advice of his Special Adviser on Payroll, John Odey, illegally, unjustifiably and unceremoniously removed the names of over 2,000 civil servants from government payroll.
"According to John Odey, the removal was to enable the governor authenticate the process of employment of the affected staff and restore only those who were genuinely employed. The governor has refused to call for the so called verification exercise till date.
"Those removed from the payroll include about 40 law officers (state counsel) from the Ministry of Justice and some of the magistrates appointed under the category of transfer of service. Note that these are staff who were properly employed in 2016, issued with letters of appointments and after two years of satisfactory and meritorious service they were further issued with letters of confirmation of appointments, only for their salaries to be stopped unceremoniously without any established case of misconduct neither are they issued with disengagement letters.
"A group of six magistrates among those whose names were removed from the payroll have since filed a case at the National Industrial Court of Nigeria, Calabar Division in Suit No. NICN/CA/46/2019 where they are challenging the wrongful and illegal removal of their names from government payroll. About 33 law officers from the Ministry of Justice are also in court challenging the wrongful removal of their names from the payroll."
LABOR/WORKERS' RIGHTS
News
AddThis
:
Original Author
:
SaharaReporters, New York
Disable advertisements
:
BREAKING: Lagos Orders Reopening Of Churches, Mosques
Governor Babajide Sanwo-Olu of Lagos State on Saturday announced that worship centres in the state will be opened from Friday, August 7.
Sanwo-Olu disclosed this during a briefing on COVID-19 at the Lagos House in Marina area of the state.
The governor said religious leaders must make available hand sanitisers, handheld thermometer checks, adding that the state government will ensure that social distancing is maintained.
Worship centres and other social gatherings were banned in the state since March as part of measures to curb the spread of coronavirus.
PUBLIC HEALTH
Breaking News
News
AddThis
:
Original Author
:
SaharaReporters, New York
Disable advertisements
:
10 Passengers Die In Lagos Boat Accident
At least 10 persons have died while four others went missing when a boat capsized in Lagos.
Five other passengers were rescued from the accident by emergency responders.
According to a statement by the Lagos State Waterways Authority, the boat was heading to Badagry from the Kirikiri area of the city late on Wednesday when the incident occurred.
The statement reads, "LASWA has apprehended the boat captain and has handed him over to marine police for further investigation and sanctions.
"The emergency and regulatory authorities are still on a search and rescue operation."
The passengers were said not to be wearing life vests when the incident occurred.
News
AddThis
:
Original Author
:
SaharaReporters, New York
Disable advertisements
:


Police Recover AK 47 Rifles Used During Ondo Bank Robbery In Oyo State
The police in Ondo State said it had recovered four AK 47 rifles used to carry out the robbery of a bank at Ile Oluji area of the state.
Five policemen including civilians were killed during the attack on the bank.
Tee-Leo Ikoro, spokesperson for the Ondo State Police Command, revealed that the rifles were recovered after a failed robbery attack in Oyo State.
He said, "The rifles were discovered after some armed robbers abandoned them in a failed robbery operation in Oyo State."
Ikoro called for the people of the state to assist the police with useful information that would help curb all forms of criminality in the state.
CRIME
Police
News
AddThis
:
Original Author
:
SaharaReporters, New York
Disable advertisements
:
Fumigation Of Schools Begins In Ondo Ahead Of SS3 Students Resumption For Exams
Following the reopening of schools for pupils writing the Senior School Certificate Examinations, the Ondo State Government has begun the fumigation of schools across the state.
The examinations by the West African Examination Council holds between August 17, 2020 and September 18, 2020, while NECO SSCE will hold between October 5, 2020 and November 18, 2020.
"As a way of preventing the spread of COVID-19 pandemic among the students, schools are to open from 8:00am to 2:00pm, Mondays to Fridays; disinfection and fumigation of all facilities must be carried out at least a week before resumption; hand washing spot(s) should be provided, to guarantee regular washing of hands by learners and teachers," a letter by the Ministry of Education to schools read.
Some private school owners told SaharaReporters that they had fumigated their facilities and put in place all items prescribed by the Nigeria Centre for Disease Control to prevent the spread of Coronavirus as well ahead of the reopening and commencement of examination for SSS 3 pupils.
Education
PUBLIC HEALTH
News
AddThis
:
Original Author
:
SaharaReporters, New York
Disable advertisements
:
E2%80%99t-remember-number-persons-i-have-killed-%E2%80%93repentant-boko-haram-fighter I Can't Remember Number Of Persons I have Killed –Repentant Boko Haram Fighter
Repentant Boko Haram Fighters
A repentant Boko Haram fighter, Abdulwahab Usman, has said that he can't remember the number of people he had killed while in still with the terror group.
Usman is one of the 602 ex-Boko Haram members, who completed a de-radicalisation, rehabilitation and reintegration programme in July, according to a report by Saturday PUNCH.
Thanking the Nigerian Government for giving them a new life, Usman said, "None of us was killed during the de-radicalisation process. I really enjoyed my stay in the camp because many of us were not expecting such hospitality from the Nigerian Government. We were well taken care of.
Repentant Boko Haram Fighters
"They taught us different trades. In the camp, we were exposed to skill acquisition such as welding, barbing and carpentry etc. But I chose to learn barbing. When I return to my hometown, I wish to continue with barbing. I will not go back to Boko Haram.
"We were given the Quran because of our assurance that we would become good citizens. I will not return to that group (Boko Haram) no matter the suffering since the government has chosen to be responsive.
"I was forced into the group for about five years. I can't remember the number of people I killed as a Boko Haram member because they are many. Boko Haram people came to our village looking for those who are of school age and that was how my friends and I were forced into the group. Eventually, we escaped from Boko Haram hideout, so soldiers took us to Giwa barracks in Borno."
Boko Haram
Terrorism
News
AddThis
:
Original Author
:
SaharaReporters, New York
Disable advertisements
:
Read also Nigerian Newspapers Today and Nigeria News Today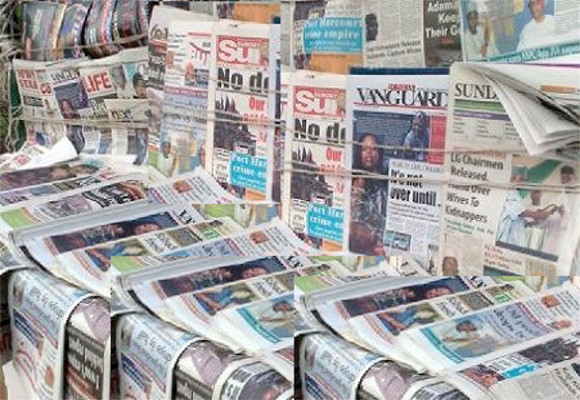 You can also check Sahara Reporters Newspaper Headlines Today