Vanguard Latest News

Saturday 1st August 2020

Vanguard Latest News Today and headlines on some of the happenings and news trend in the Country, today 01/08/20

Read also The Nation Newspaper Today Headline Saturday 1st August 2020
Distraught mother whose daughter died in road accident cries out for justice
By Evelyn Usman A 40ft container fell off a moving truck at Ilasa, along the Oshodi-Apapa expressway, landing on a commuter bus. Eight passengers, among them two staff of the Federal Airport Authority of Nigeria, FAAN were killed while others who managed to jump out of the bus sustained varying degrees of injuries. The mangledRead More
Vanguard News.
Aba automated shoe factory to begin production Sept 2020
By Ugochukwu Alaribe & Eric Ugbor UMUAHIA-The Aba automated shoe factory is set to commence operations, September 2020. Technical partner of the Factory, Mr Osaro Ekonweren, who disclosed this after the inauguration of the Board of the company by Gov.Okezie Ikpeazu, in Umuahia, described the Aba Automated Shoe Factory as currently having the most updatedRead More
Vanguard News.


10 dead in Lagos boat mishap
Ten people were killed, five rescued and four others went missing when a passenger boat capsized in Nigeria's commercial capital Lagos, a government agency said on Saturday.
Vanguard News.
Nigerian-born politician, Gabe Okoye, runs for US Senate
A Nigerian, Mr Gabe Okoye, is on the ballot in a forthcoming Democratic Party's senatorial primary runoff election in the U.S. Okoye, who hails from Enugwu-Aguleri, in Anambra, is seeking the main opposition party's ticket for the Nov. 3 general election into the Georgia State Senate to represent District 9. Okoye, who is a chieftainRead More
Vanguard News.
UAE starts up first Arab nuclear plant
The oil-rich United Arab Emirates on Saturday announced the startup of its Barakah nuclear power plant, a first for the Arab world.
Vanguard News.
Ekiti Gov, Fayemi, recovers from COVID-19 after 11 days in isolation
Governor Kayode Fayemi of Ekiti has recovered from COVID-19, after 11 days in isolation. Fayemi, in the early hours of Saturday confirmed this new development on his verified Twitter handle. The governor thanked God and his numerous well-wishers across the globe for his recovery for their prayers and support. NAN reports that he announced thatRead More
Vanguard News.
COVID-19: Oil giant ExxonMobil posts largest loss ever
ExxonMobil reported its biggest-ever quarterly loss on Friday as the coronavirus pandemic slammed demand and prices for oil. The Texas-based oil giant lost nearly $1.1 billion from April to June as COVID-19 caused a historic plunge in oil prices that hammered its production business. That came on the heels of a $610 million loss inRead More
Vanguard News.


Lille sign Turkish striker Yilmaz to replace Osimhen
Lille have signed Turkish striker Burak Yilmaz from Besiktas on a free transfer, one day after selling Victor Osimhen to Napoli, the Ligue 1 club announced on Saturday.
Vanguard News.
COVID-19: Bauchi records 19 new cases, infection hits 560
The Bauchi State Task Force on COVID-19 and Lassa Fever, says it has recorded 19 new cases of Coronavirus (COVID-19) in the state. Dr. Rilwanu Mohammed, Chairman, Contact Tracing Sub Committee stated this in an update issued to journalists on Saturday in Bauchi. "As of 30 July 2020, 19 new cases were recorded; Bauchi's totalRead More
Vanguard News.
Tech giant Microsoft in talks to acquire TikTok
Microsoft is in talks to acquire TikTok, the immensely popular social media app known for its fun short-form videos, in a move that could prevent the Trump administration from banning it from the US, according to reports. The Seattle tech giant founded by Bill Gates is in discussions to buy TikTok in a deal valuedRead More
Vanguard News.
Read also Nigerian Newspapers Today and Nigeria News Today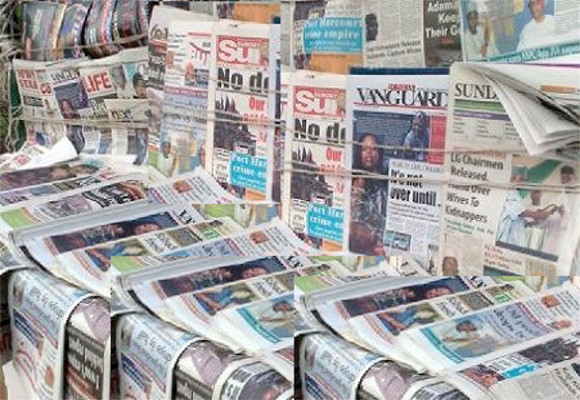 You can also check Vanguard Newspaper Headlines Today