Sahara Reporters Latest News Today

Thursday 30th July 2020

Sahara Reporters Latest News Today and headlines on some of the happenings and news trend in the Country, today 30/07/20

Read also nigeria newspapers Thursday 30th July 2020
Humanist Eid-Kabir Message to Muslims: Tolerate Others So That You Be Tolerated By Leo Igwe
Leo Igwe
To all Muslims across the country, I send you once again my heartfelt greetings and salutations on behalf of humanists and atheists in Nigeria as you mark yet another festival in your religious calendar. I send you this message at a critical time in the history of the relationship between humanists/Atheists and Muslims in Nigeria.
As you may know, in many parts of the world, Non-believers and Muslims live side by side in peace. They co-exist and tolerate one another, despite holding different views and opinions. This is my wish and desire for humanist/atheist-Muslim relationships in the country.
Unfortunately, the arrest and continued detention of Mubarak Bala, president of the Humanist Association of Nigeria has led to so much tension and a deteriorating relationship between Muslims (in Northern Nigeria) and atheists/humanists across the country. Once again, I reiterate that humanists and atheists in Nigeria do not seek to engage in any conflict with Muslims. Nigeria has had enough of religious bloodletting and violence. Humanists/Atheists seek to live side by side with Muslims in equal dignity and respect.
Sadly in the past three months, we have witnessed inflammatory statements from Muslims who have openly and publicly called for the execution or imprisonment of Mubarak Bala for making comments on Facebook. We have witnessed situations where Muslims have threatened to deal with atheists.
We have also observed a deafening silence from the Islamic establishment and leadership in the country which is a tacit endorsement of the persecution of Mr. Bala and other people who hold similar views. As you celebrate your festival, I send you a message of hope, tolerance, and peaceful co-existence. I send you a message hoping that we would peacefully resolve this Mubarak's case very soon and continue to live side by side in peace and harmony. In a society marked by diverse religious as well as non-religious views, we are bound to encounter ideas and expressions that are hostile and antagonistic to ours. We often find other persons' views insulting, disrespectful, and annoying; we come across perspectives that offend our religious or nonreligious sensibilities.
Leo Igwe
Look, just as the views of Christians offend the sensibilities of many Muslims, the religious expressions of Muslims are largely seen as insulting and disrespectful of Christian religious icons. The expressions of religious Nigerians hurt the rationalist sentiments of nonreligious persons in the country. For instance, do you know that your Shahada offend the sensibilities of other religious and non-religious believers? Are you aware that when you declare that there is no other god but your Islamic god, you disrespect other people's theistic or atheistic sensibilities? Do you realize that when you affirm that Muhammad is the greatest messenger you insult and disrespect other believers' Rasulullahs? Do you know that millions of Nigerians do not recognize Muhammad as a prophet? Are you not aware that some people are of the view that the historical Muhammad is different from the prophetic Muhammad? Do you know that persons of other faiths or none have different ideas of your Rasulullah just as you have different and critical ideas of other religious messengers and prophets?
In short, do you know that Islam is a form of blasphemy to persons of other faiths or none in Nigeria? Are you aware that your religion, Islam, makes a mockery of other faiths and beliefs?
In a religiously pluralistic society like Nigeria we are obliged to tolerate blasphemous views and expressions including those that seem to insult or disrespect the various Rasulullahs. Tolerance is necessary for social cohesion and cooperation. But tolerance entails condoning beliefs, ideas, and expression that one dislikes or disagrees with. These expressions could be Christian, Islamic, or traditionalist; they could theistic or atheistic. Tolerance is meaningless unless it includes notions which one may regard as offensive, provocative, and disrespectful. In fact, as Muslims, you cannot claim to be tolerant when you sanction the persecution, prosecution, or execution of anybody who expresses views that offend your religious sentiments. Meanwhile, your Islamic expressions offend others' sensibilities.
So as you mark your Muslim feast, I urge you all to learn to tolerate. Learn to accommodate persons of other faiths and none, so that others would learn to tolerate you. Try and make the proposition that Islam is a peaceful religion an everyday experience, not empty rhetoric that signifies nothing. Learn to tolerate non-Muslims including atheists in places where you are in the majority so that others would learn to tolerate Muslims where they are in the minority. Learn to tolerate views that you may deem insulting and disrespectful of your Rasulullah because your Islamic expressions disrespect other persons' Rasulullahs. In short, learn to tolerate others so that others would learn to tolerate you.
Opinion
AddThis
:
Original Author
:
Leo Igwe
Disable advertisements
:
The U.S On A Moral Meltdown By John Danfulani
John Danfulami
The U.S. is unarguably the most powerful country in post Napoleonic state system–contemporary world. A confluence of variables like; its gargantuan size, geographical location, Union Treaty, alliance system, liberal philosophy, military might and democratic institutions engineered their unprecedented rise to stardom in a comity of nations. In summary: the U.S. is from all yardstick, a resounding success story.
Not long after its emergence of the union on 7th July 1776, the country became a pacesetter and central player in global affairs. First, they led the crusade of abolition of transatlantic slave trade. Second, they played critical roles in the defeat of Germany and its axis in the First and Second World Wars. Many postulated that; minus their participation, Germany and her allies would have been the victorious block.
America's global influence became undisputable after the Second World War. The war exhausted imperial West and socialists USSR–that automatically bestowed the U.S. leadership position in post second world war reconstruction and rehabilitation. And establishing of global institutions like the United Nations and its numerous specialised agencies. Technically, the U.S. was instrumental to creating of a new international system and fashioning of its grand rules of operation.
Most importantly, after the folding-up of the ideological war codenamed Cold War; the U.S. embarked on a roller coaster of exporting its political and economic philosophies globally. Because of the transitory uni-polarism setting, their political and economic philosophies became the global norm. Recalcitrant states faced array of punitive sanctions from the U.S. and her victorious allies.
John Danfulami
In Europe, the U.S. led its NATO allies and militarily intervene in former Yugoslavia on humanitarian ground. In the Middle East, they projected their armed forces in Iraq, Afghanistan and Syria. And have troops and military bases in Saudi Arabia, Kuwait and Bahrain and Qatar. The first Iraqi war named Operation Desert Storm was a liberation mission of Kuwait from annexation of Iraq.
In the Americas they went into Panama and forcefully took away their leader General Noriega. They have sent their military in Cuba in several overt and covert operations—in the name of promoting democracy and human rights. In addition to these, they have thousands of their armed forces stationed on land and high seas.
Where strategic and tactical variables barred them from enforcing their ideas militarily, they applied sanctions. Fellow members of the prestigious club of permanent members of the UN Security Council like China and Russia have time and again tasted the wrath of their economic sanctions.
The U.S.tied its foreign policy and developmental assistance to adherence to these principles. In many occasions, they have blocked their companies from operating in certain climes for lack of respect to these globally accepted principles they entrenched. Similarly, they have froze and confiscated assets of nationals and countries that violated their philosophies.
In recent years, the global police of morality and liberalism has demonstrated lost of bearing at the world stage and at home. They have become allies of dictators that don't share their principles. Its leadership has made certified dictators like Kin Jung-Un of North Korea, Recep Tayyip Erdogan of Turkey, Vladimir Putin of Russia and Victor Orban of Austria its role models.
Again, the U.S.has become a deal breaker and protocols reneger. They withdrew from NAFTA protocol a tripartite economic treaty between; them, Canada and Mexico. More, they walked-away from agreement of six powers and Russia on Iranian Nuclear deal. Still, they backslided from Paris protocol on climate change. They also buried their commitment to the World Health Organisation (WHO) in the middle of Covid-19 pandemic.
Most devastating are developments at home–the U.S. We have seen and still seeing forceful crackdown on peaceful protesters advocating for racial equality. And police brutality against blacks and people of colour. It appeared, the U.S. had borrowed strategy of dictators of arresting protesters in unmarked vehicles. The president is dispatching federal troops to cities to dominate the streets without request from local leaders.
During the George Floyd protest, the leader of the free world, personally lead troops and their top military brass and dispersed peaceful protesters just to have a photo op in front of Lafayette church. Similar brutalities were recorded against protesters across the cities. Portland in Oregon has become a city under an occupation of federal troops. Other cities like Chicago, New York are under threat of occupation by the federal forces.
The most disgraceful is resistance to tearing down of Confederate monuments littered across the country. The monuments are of people that fought against ending of slavery and the federalists. The irony is, the resistance of demolishing of the monuments by federal leaders that the same Confederates rebelled against. Where is wisdom in keeping monuments that only remind people of the ugly past( original sin) that subjected fellow citizens to terrible inhuman conditions?
There is systematic voter suppression in many states. Voting centre are unevenly sited between blacks and white communities. In black and people of colour communities, people queue from eight to nine hours to vote. While the same process takes only a few minutes in whites' areas. Georgia, Florida, Mississippi, Arizona, North Carolina are some of the states with this systemic voter suppression.
There are states with obnoxious laws that require people who have been convicted of crime and have served their time in jail to pay fines to be eligible to vote. This is tactically targeting minorities that have a high percentage of criminal records. It's an irrefutable fact that, most of the crimes on their record were products of a racist policing and judicial systems.
Clearly, the U.S. has lost its moral high ground at home and at the global stage. The morality and liberalism police is now the pulpit-in-chief. What a moral meltdown of a great liberating power!
John Danfulani 27th July 2020
Opinion
AddThis
:
Original Author
:
John Danfulani
Disable advertisements
:


Pastor Kidnaps, Locks Dispatch Rider In Underground Cell Inside Church In Ogun State
A 52-year-old man, Adetokunbo Adelopo, who is also the pastor and General Overseer of New Life Church of God, Sagamu, Ogun State, has been arrested for kidnapping and detaining a dispatch rider, Job Ekpo Jonathan, in an underground hole inside his church
The suspect was arrested at Lokosi area of Sagamu on July 17, 2020.
The suspect and his gang were paraded by the Force Public Relations Officer, DCP Frank Mba, alongside others on Wednesday at the office of the Inspector-General of Police Intelligence Response Team in Abuja.
While speaking with journalists, Adelopo, who said he had spent over 20 years in the ministry, stated, "I was ordained as a pastor by Bishop Abayomi in Ibadan in 2014. We do a lot of charity in my church and during this COVID-19 pandemic period, I didn't have anything in my account and people were still coming for help.
"We needed money to buy foodstuffs and ram for this Sallah and that was why I decided to source money from these companies by kidnapping their staff."
The kidnap victim, Mr Job, who narrated his ordeal to journalist, said he spent 10 days in captivity inside an underground hole, which they called 'Special Guest House' where he was only fed with garri, sugar and beans.
He said, "When I got to the church to deliver the items, they put a rope around my neck from the back and I started struggling to free myself from the rope.
"When they finally brought me down, the pastor injected me and that was the only thing I remember.
"They were feeding me with garri, sugar, beans, coke and water. I spent about nine days in that hole and was rescued by the police on the 10th day. I have never experienced such a thing like that before."
Mba said four AK-47 riffles, 361 rounds of AK-47 live ammunition, five other weapons and one anti-tracking device were recovered from the suspects.
CRIME
Police
News
AddThis
:
Original Author
:
SaharaReporters, New York
Disable advertisements
:
Man Beats Pregnant Wife To Death In Ondo
Olabode Oluwaseun, a 47-year-old man, has allegedly beaten his pregnant wife identified as Blessing, to death in Ondo State.
Oluwaseun was said to have hit his late wife on the abdomen, leading to the death of she and her unborn child.
The accused was arraigned before the Magistrates Court, Akure, on one count charge on Wednesday.
Oluwaseun was said to have committed the crime on April 3 at the Oke-Agba area of Akure.
Police prosecutor, Inspector Uloh Goodluck, informed the court that the offence was punishable under Section 319 (1) of the Criminal Code Cap 36 Volume 1 Laws of Ondo State.
Uloh said the case was that of murder and asked the court to remand Oluwaseun in police custody pending legal advice from the Department of Public Prosecution.
Counsel to the accused person, A. Ololike, did not oppose application for a remand order.
Presiding Magistrate, N. T Aladejana, ordered that Oluwaseun be remanded in police custody pending legal advice from DPP.
He adjourned the case until September 8 for mentioning.
CRIME
News
AddThis
:
Original Author
:
SaharaReporters, New York
Disable advertisements
:
Edo Deputy Governor Mocks Oshiomhole For Kneeling While Campaigning For Ize-Iyamu
Edo State deputy governor, Philip Shaibu, has mocked Adams Oshiomhole, ousted National Chairman of the All Progressives Congress, for kneeling down while campaigning for Osagie Ize-Iyamu.
Oshiomhole had knelt to beg council of traditional rulers in Edo State to vote for APC's candidate, Ize-Iyamu, in the September 19 governorship election.
Shaibu said kneeling would not deceive the people to vote for Ize-Iyamu.
He added that the APC and its candidate would be defeated in the election.
He said, "No amount of kneeling stunt will save the former national chairman of the APC, Adams Oshiomhole, and his candidate, Osagie Ize-Iyamu, from defeat."
Politics
News
AddThis
:
Original Author
:
SaharaReporters, New York
Disable advertisements
:
How Nigerian University Student Gbadebo Richard Died Inside Machine Of Soap-making Factory In Ibadan
A 300-level student of the Department of European Studies, Faculty of Arts, University of Ibadan, Gbadebo Richard, has died in an industrial accident in Ibadan, capital of Oyo State, on Tuesday.
SaharaReporters gathered that the accident happened at the Oluyole factory of Henkel Nigeria Limited, producers of WAW detergent and soap.
Twenty-year-old Richard, who was on night shift, was said to have fallen into one of the machines in the factory.
The other workers were not aware until they saw blood coming out through the other side of the machine.
"His family members were not informed by the company until an unknown number called them. So they mobilised to the company and blocked the road, about 30 police officers were called in to prevent disturbance.
"An ambulance later came and Richard's father was allowed into the building. He later went with the body, packed in a plastic bag in the ambulance to the morgue at Teju Hospital without any of the staff of the factory," a source told SaharaReporters.
The incident was also confirmed through a broadcast signed by President and Public Relations Officer of the faculty of Arts, University of Ibadan.
"It's completely disheartening to announce the death of Mr Gbadebo Richard (300-level student) from the Department of European Studies, Faculty of Arts, University of Ibadan.
"Your fervor to become greater in life was cut short by your sudden death. Team Evolution uses this medium to sympathise with the family of our late Afasite who was active, effective and diligent in studies. We pray that God be with the family and wipe out similar occurrence," the statement read.
Olugbenga Fadeyi, Oyo State Police Public Relations Officer, neither responded to calls nor replied to text messages over the issue.
News
AddThis
:
Original Author
:
SaharaReporters, New York
Disable advertisements
:
BREAKING: Two Airplanes Collide At Lagos Airport
There was uproar at the Muritala Mohammed International Airport, Lagos, on Wednesday after two airplanes collided at the international wing of the airport.
An Airbus A330-243 owned by Middle East Airlines with registration number OD-MEA, ran into a Boeing 777 airplane with registration number TC-LJC operated by Turkish Airlines.
Sources at the airport said the Turkish cargo flight was parked at the international airport apron when the Middle East airbus ran into it.
"The Turkish cargo flight was parked at the tarmac when the MEA airbus ran into it l, ripping off part of the empennage of the aircraft.
"The MEA flight was taxiing when it happened," the source said.
The MEA airbus, which had been boarding passengers since 12:00pm, had to disembark every passenger on board.
Another source at the scene of the incident said the Middle East Airline and others had been carrying out commercial operations under the disguise of evacuation flights.
"These people have been running commercial flights under the disguise of evacuation. They come to this country at least three times a week.
"The MEA and even Turkish Airlines and others have been carrying out commercial operations," the source added.
Travel
Breaking News
Exclusive
News
AddThis
:
Original Author
:
SaharaReporters, New York
Disable advertisements
:


EXCLUSIVE: Boko Haram Terrorists Ambush Nigerian Troops, Kill Newly Married Officer, Nine Others
Babakaka Shehu Ngorgi
At least 10 soldiers including a newly married senior officer, who fought to repel a Boko Haram attack, were killed by members of the terror group last week, security sources told SaharaReporters.
The newly married officer, a lieutenant, was identified as Babakaka Shehu Ngorgi of the 202 Battalion in Bama, Borno State.
Babakaka Shehu Ngorgi
A captain and major were among the victims killed, too.
"We got a signal that we lost about 10 soldiers to Boko Haram terrorists. One of them, Lieutenant Babakaka Ngorgi just got married recently. I attended his marriage on 7th of December, 2019 at the command guest house in Maiduguri. A captain and another major were also killed," a senior army officer told SaharaReporters.
Dozens of soldiers have been killed since Boko Haram began attacking military bases in 2018.
"In the last one week, Boko Haram fighters have killed and wounded several Nigerian soldiers in the city of Baga, Magumeri, Baga to Cross Kauwa highway and Maiduguri-Damboa highway," the source added.
Boko Haram
Insurgency
Military
Terrorism
Exclusive
News
Reports
AddThis
:
Original Author
:
SaharaReporters, New York
Disable advertisements
:
BREAKING: Boko Haram Attacks Convoy Of Borno Governor, Zulum, In Baga
Boko Haram fighters on Wednesday opened fire on the convoy of Babagana Zulum, governor of Borno State, SaharaReporters has gathered.
Security sources said that the insurgents attacked the convoy of Zulum at Baga town.
Sahara Reporters Media
The attack comes three months after Ali Modu Sheriff, a former governor of the state, was attacked by the sect along Maiduguri-Damaturu Highway.
At least five persons including three policemen were killed in the incident.
CRIME
Insurgency
Politics
Breaking News
News
AddThis
:
Original Author
:
SaharaReporters, New York
Disable advertisements
:
Nurses Fume As Ondo State University Of Medical Sciences Teaching Hospital Fails To Pay Three Months Salary Arrears
Nurses at the Ondo State University of Medical Sciences Teaching Hospital have berated the management of the teaching hospital for owing three months salary arrears.
The nurses chided the management of the teaching hospital headed by Dr Oluwole Ige, lamenting the lack of adequate welfare from the hospital.
However, the hospital denied claims by the nurses, explaining that the teaching hospital does not owe salaries.
The hospital also said the nurses were not being considerate going by the economic situation of the country.
A nurse at the hospital, who spoke with SaharaReporters but does not want to be named due to fear of being suspended, said the hospital received subvention from the government monthly and also generated revenue internally.
He queried why the hospital could pay other staff regularly but were not paying the nurses.
"The hospital receives subvention of about N100m monthly from the government and this makes us wonder why it is difficult to pay.
They are paying resident doctors promptly, but nurses are suffering due to months of salary arrears.
"Another nurse in the teaching hospital said the salary arrears dating back to 2019 adding that the hospital has since been promising to pay without fulfilling its promises.
"The three months arrears date back to 2019 when we entered, it was part of the reason some of our colleagues protested that led to their suspension before they were reinstated.
"As it is now, some of us have not being paid June salary and there is no assurance that we will pay the July salary.
"The hospital kept on making promises and calling meeting but we are tired of the meeting.
"They should pay us the money they owe us. We have been given reassurance because it is the same story all over again every month," the nurse said.
The affected nurses pleaded to the hospital management to clear all backlog of salary arrears.
Denying the claims by the nurses, Ige said the hospital had tried to ensure prompt payment of salaries of all staff across the board.
He, however, said the arrears being demanded by the nurses accrued during their employment process and probation period.
He said, "It is not true, when we were recruiting these nurses, we recruited the in batches and when they came in, we processed the salaries and it is not peculiar to our organisation.
"Different batches come on the payroll and there are pockets of them that are yet to get paid for July, August and September 2019 but we have ensured that everybody that has got on the payroll this year until May 2020.
"There are about 271 of them, those affected are not more than 50 nurses and there is no intention not to pay them. We are yet to pay this month and Ondo State has not paid June salary."
PUBLIC HEALTH
News
AddThis
:
Original Author
:
SaharaReporters, New York
Disable advertisements
:
Read also Nigerian Newspapers Today and Nigeria News Today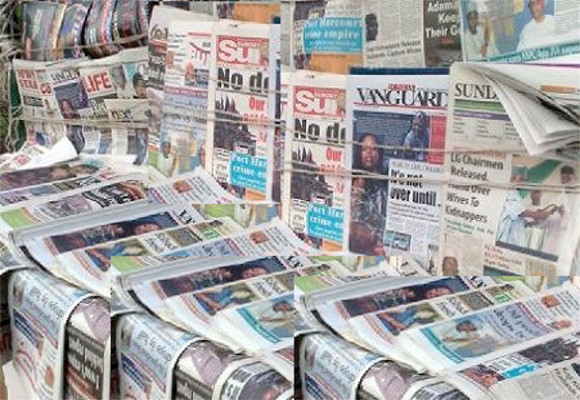 You can also check Sahara Reporters Newspaper Headlines Today