Sahara Reporters Latest News

Wednesday 11th September 2019

Sahara Reporters Latest News Today and headlines on some of the happenings and news trend in the Country, today 11/09/19

Read also Leadership Newspapers News Today Wednesday 11th September 2019
E2%80%9Cwe-versus-them%E2%80%9D-edo-state-john-mayaki target=_blank>Refereed By Obaseki, It Is Now A Game Of "We Versus Them" In Edo State By John Mayaki
Edo State Governor, Mr Godwin Obaseki
Accompanied by Osarodion Ogie, Edo State governor, Godwin Obaseki, marched into a compound, trailed by a wagon of men singing cheerfully in what looked like a praise of loyalty pledge. He walked in, entering an elevated landing where he will briefly be a listener and then, like always, a talker. But studied closely, at least judged by his own words, what he rather entered was an arena, a tournament of fierce competition.
Obaseki has since prided himself to be in serene peace with all men, insisting there is no bad blood with anyone. More so, he vehemently maintained he was happily in good terms with the former governor, Comrade Adams Oshiomhole. But if events of the past few days are anything to go by, Obaseki's insistence on the existence of amicable accord, falters and crumbles, as fists gear up in anticipation of cantankerous contention.
Yet, it is nothing to be surprised about, this eventual turn of dynamics, as Obaseki in his three-year stint, has famously secured the reputation of saying things that are amiss, absent and false in reality. This weekend's comeuppance, however, is characterised by a certain quality, which in its stirring nature, seems to have awakened the truths buried deep in Obaseki's mind.
Anchored by Ogie, Secretary to the State Government, the truths began to materialise, taking form and spilling unto public access. Ogie, the mastermind behind the humongous government property sales scandal, rather appeared meek. In his speech, employing one among the favourite Nigerian punchline of hope, becoming strangely religious, he reminded the audience that their destiny is not in the hand of anybody. At that moment, it was made starkly clear that all was not well, and the looming danger is powerful and enormous.
What makes the confidence of Obaseki and his acolytes damming is that stubborn insistence that their performance and handling of the state is contrary to objective analysis. When Obaseki took the microphone, his infamous oratory and proficient sophistry could not mask the glaring status of discomfort.
"In the next election, we will shock them," Obaseki said. And although he may not know it, introduced finally, the searing condition of things: there is fire on the mountain.
But worse than this, is the grand arrival of the more disheartening truth. In his very first statement shot at the crowd cheering his speech, he said: "I want to thank you people, at least your local government is one of those places they have not been able to convince your House of Assembly member to join them, at least you're being represented in the House today".
In one breath of statement, Obaseki officialised his raging war against a certain 'them', but worst than that, he unwittingly admitted the crippling of democracy in Edo State, emphasising that, at least the particular local government legislator, is today among the favoured nine persons his leadership permitted access to the legislative chambers.
On display were resplendent fangs and sharp claws, threatening to rain fire on Edo in their bid to retain power. Ogie, adopting Christian parlance, suddenly remembered destiny against his history. But it does not cause awe nor wonder because the devil, it is said, quotes and knows the bible too.
For Obaseki, the band remains the same, except that the piper and the tone are now known, with the tempo incrementally adjusted. However, the greatest cause for worry is the deeper consequence of the short speech.
Mayaki, a diplomat, historian, strategist, media and communication expert and Country Director, Coalition for Good Governance and Economic Justice in Africa, can be reached through Twitter: @_johnmayaki, Email: info@JohnMayaki.com.
Opinion
AddThis
: 
Original Author
: 
John Mayaki
Disable advertisements
: 
E2%80%93nbs target=_blank>ICT Surpasses Oil and Gas In GDP –NBS
NBS
The National Bureau of Statistics has revealed that the contribution of Information and Communication Technology to Nigeria's Gross Domestic Product surpassed that of oil and gas in the second quarter of 2019.
In a report released on Tuesday by the agency, it was observed that the country's GDP grew by 1.94 per cent (year-on-year) in real terms in the second quarter of 2019 compared to the second quarter of 2018, which recorded a growth of 1.50 per cent.
According to the report, the ICT sector contributed 13.85 per cent to total nominal GDP in the second quarter of 2019, which is much higher than the 11.22 per cent contributed in the same period in 2018. 
Business
Economy
News
AddThis
: 
Original Author
: 
SaharaReporters, New York
Disable advertisements
: 


target=_blank>Tension As Rampaging Hoodlums Terrorise Lagos Community
Hoodlums wielding dangerous weapons and moving on motorcycles on Tuesday invaded Lawanson community in Lagos, terrorising residents, traders and passerby in the process.
The hoodlums, who stormed the area a few minutes past 7:00pm, dispossessed many persons of their mobile phones and other gadgets including cash in the process.
A trader in the area told SaharaReporters that he lost three mobile phones, two of which belonged to customers in the raid by the hoodlums.
However, policemen from the Itire Division showed up about 30 minutes after the hoodlums had unleashed horror on the residents to restore calm to the area.
CRIME
Trade
News
AddThis
: 
Original Author
: 
SaharaReporters, New York
Disable advertisements
: 
target=_blank>Borno: Three Killed, Two Others Injured In Fresh Boko Haram Attack
At least three civilians have been killed and two others left injured when Boko Haram terrorists attacked Nganzai area of Borno State on Monday night, a vigilante source told SaharaReporters.
The terrorists stormed a remote village, Mallam Kaleri near Gajiganna in Nganzai around 9:00pm, injuring two women in the process.
According to the source, the terrorists opened fire on the villagers immediately they stormed the town and went away with some food items and livestock.
He said, "The insurgents attacked villagers yesterday (Monday) night at Mallam Kaleri Village near Gajiganna.
"Three persons lost their lives and they have been buried; while two women were left injured."
Boko Haram
Insurgency
Terrorism
News
AddThis
: 
Original Author
: 
SaharaReporters, New York
Disable advertisements
: 
target=_blank>Five Dead, Many Injured As Shiites, Police Clash In Bauchi
At least five members of the Islamic Movement in Nigeria are believed to have been shot dead in a clash between them and the police in Bauchi State on Tuesday.
The clash, which reportedly occurred in Bauchi metropolis and Azare Town under Katagum Local Government Area, also left many members of the movement injured.
Confirming the situation to SaharaReporters, spokesperson for the IMN in Bauchi, Musa Mohammed, said that four of their members were shot dead in Bauchi while another person died in Azare.
He said, "Four of our members were shot dead while about 25 sustained various injuries and are with the police. One person was also shot dead in Azare."
However, spokesperson for the police in Bauchi, DSP Kamal Abubakar, said that nobody was shot dead among IMN members.
According to him, the IMN members were informed through traditional rulers not to come out for their procession as directed, but they came out in large numbers.
Abubakar said, "We only came out to prevent them from holding the procession and maintain law and order. We have arrested 25 members of the group.
"It is not true that somebody was killed. If anybody was killed, there must be proof. People would have seen the bodies."
Islam
Police
News
AddThis
: 
Original Author
: 
SaharaReporters, New York
Disable advertisements
: 
target=_blank>Sorry, I don't Think Atiku Is Coming By Fredrick Nwabufo
Fredrick Nwabufo
Fredrick Nwabufo
I have pondered on Atiku Abubakar's case against President Muhammadu Buhari at the Presidential Election Petition Tribunal. I have also cerebrated on the counter arguments of the President. By my ratiocination, the arguments of both parties are nourished with so much ridiculousness that the case itself appeals more as comic relief.
The President underpropped his argument with the claim that Atiku is not a citizen of Nigeria by birth, and that he "ought not to have even been allowed in the first place, to contest the election".
Truly, the Nigerian constitution prescribes citizenship by birth as a requisite for the office of the President. But where did President Buhari get the "genius" of his case from? From a man he sent pythons after in Afaraukwu, Umuahia, Abia State.
Months before the election, Nnamdi Kanu, leader of the proscribed Indigenous People of Biafra actuated the controversy about the origins of the PDP presidential candidate. Kanu claimed Atiku is a citizen of Cameroon and not of Nigeria, having had his place of nativity in a part of Adamawa that was a portion of Northern Cameroon until the plebiscite of 1961, which wedded that area of Cameroon with Nigeria.
Atiku was born in Jeda in November 1946 before the matrimony. Buhari hung his case on this claim, and also argued that votes cast for Atiku were worthless. In fact, Abba Kyari, Chief of Staff to the President, who appeared before the tribunal, reinforced this claim.
Let me ask stupidly. Why did the President not hinge his case on the substance of Atiku's petition, which is the outcome of the February election? Why did he underpin his argument on the claim of a fugitive?
I admit, Atiku's "citizenship quandary" as it relates to the office of the president, is a grey area in Nigerian law that the courts will have to interpret to enrich the jurisprudence. But the bigger issue, I think, is still the substance of his petition. Did Buhari really defeat Atiku in the election?
Atiku also brought on an aspect of ludicrity in his argument with the claim on Buhari's certificate. I think the President's "missing certificate" slant he propagandised detracted from the meat of his case.
Let me ask stupidly. Besides the sensation of the President being un-certificated, how does the claim buttress his case? Already, courts of different jurisdictions (high court and appeal court) have dismissed suits filed on this claim. Recently, the Supreme Court dismissed an appeal seeking the disqualification of Buhari on the grounds that he did not submit his academic credentials to the Independent National Electoral Commission.
In fact, the constitution does not specify "certificate" as a prerequisite for the office of the president. Section 131 (d) of the constitution says: A person shall be qualified for election to the office of the president if he has been "educated" up to at least school certificate level or its "equivalent". The ringtone here is "educated". Education is beyond the four walls of school. Travelling, attending conferences, seminars, workshops and high-powered meetings as well as managing agencies, departments, companies and businesses are all part of learning and education.
Also, Atiku's claim that an INEC server, which contained the real figures of the election, put him in the lead, could have been the coup de grace if he had a much convincing argument to substantiate it. The former Vice President asked the tribunal to order INEC to grant him access to its server and smart-card reader records. He claimed that from the data in lNEC's server, the results from state-to-state computation showed that he had a total of 18,356,732 votes to defeat Buhari, who had 16,741,430 votes.
But INEC shrieked at the sound of "server". Yunus Usman, INEC counsel, in a counter affidavit, asked the court to reject the application.
"They are asking us to bring something we do not have. My Lord, the commission did not deploy such technology infrastructure in the last general election," he said.
The electoral umpire has been emphatic in its position that there is no server for the 2019 election. But I believe, the witnesses Atiku called did more to pooh-pooh his claim of "server" than INEC did.
So, where there are two ridiculous cases; the tad ridiculous will take the day. Really, I do not think Atiku is coming.
@FredrickNwabufo
Opinion
AddThis
: 
Original Author
: 
Fredrick Nwabufo
Disable advertisements
: 
target=_blank>Youths Raise Awareness On Suicide In Ondo
Some youths in Akure, Ondo State, on Tuesday marched round the city to raise awareness on the rising cases of suicide in the country and how the situation can be addressed.
Speaking during the awareness campaign, Chief Medical Director of Ondo State Neuropsychiatric Hospital, Dr Akinwunmi Akinnuoye, fingered the regular use of psychoactive substances as one of the main reasons why people commit suicide.
He said, "We all talk about suicide, I feel we are all at risk because the use of psychoactive substances is another major problem in our society today.
"The use of cannabis, cocaine, tramadol, these substances have ways of increasing the chances of users to commit suicide.
"After using these substances for long periods, it changes the chemistry and functions of the brain.
See Also
PUBLIC HEALTH
One Person Commits Suicide Every 40 Seconds –WHO
0 Comments
3 Hours Ago
"And as such, it makes it very difficult for us to withstand distress and frustration as humans.
"Apart from increasing the rate of suicide along this direction, we observe that psychoactive substances are a clout for mental illnesses."
Organiser of the sensitisation walk, Gbenga Adene, said the rising spate of suicide especially among youths had become worrisome.
He pointed out that that there was the need to create support systems that could easily bridge the gap between depressed people and the government.
He said, "Suicide is just like a high level of depression or mental illness and we feel there should be systems in place that support people, show them love and compassion.
"Part of the reasons people commit suicide is due to financial constraints, poverty and unemployment in the country. This must be addressed."
PUBLIC HEALTH
News
AddThis
: 
Original Author
: 
SaharaReporters, New York
Disable advertisements
: 


E2%80%93who target=_blank>One Person Commits Suicide Every 40 Seconds –WHO
A new report by the World Health Organisation has shown that one person commits suicide every 40 seconds around the world.
WHO stated that though the methods taken in preventing suicide had improved, high-income countries have the highest rate of suicide and it is the second leading cause of death among young people.
Director-General of the organisation, Dr Tedros Ghebreyesus, made the revelation in commemoration of 2019 World Mental Health Day.
He said, "Every death is a tragedy for family, friends and colleagues. Yet suicides are preventable.
"We call on all countries to incorporate proven suicide prevention strategies into national health and education programmes in a sustainable way.
"While 79 per cent of the world's suicides occurred in low- and middle-income countries, high-income countries had the highest rate at 11.5 per 100 000.
"Nearly three times as many men as women die by suicide in high-income countries, in contrast to low- and middle-income countries where the rate is more equal."
The WHO also noted that suicide was the second leading cause of death among young people aged 15-29 years, after road injury.
PUBLIC HEALTH
News
AddThis
: 
Original Author
: 
SaharaReporters, New York
Disable advertisements
: 
target=_blank>Rate Of Suicide Becoming Alarming, Says Speaker Of Lagos Assembly
Speaker of the Lagos State House of Assembly, Mudashiru Obasa, has decried the high rate of suicide in the society, urging Nigerians to return to the era where they cared for their neighbours.
According to him, that is one of the ways the rising space of suicide in the country can be curbed.
Obasa made the statement in his message to commemorate the World Suicide Prevention Day held globally on September 10.
He lamented that suicide, which was hitherto alien to Nigerians, had become a recurring incident mostly because of influences that ordinarily could be controlled.
He said, "The World Health Organisation says despite efforts to curb the challenge, one person dies from suicide across the world every 40 second.
"With this alarming statistic, it is just expedient that we do more to be our brothers' keepers.
"We should also know that life is precious and that it is full of challenges, which when surmounted, become lessons in progress and success.
"The youth must avoid the get-rich-quick syndrome and learn the ropes to success.
"There is hardly anyone who became rich overnight. There are ladders that must be climbed."
Obasa called for effective care for citizens suffering from depression and mental health issues, adding that Nigerians should always check their health status.
PUBLIC HEALTH
News
AddThis
: 
Original Author
: 
SaharaReporters, New York
Disable advertisements
: 
Oil price graph
Oil price graph
A five-day price rebound has seen Brent crude – the price used to measure Nigeria's petroleum grades – climb up from lows of $58 to $63.
Oilprice.com, which gives life petroleum prices, said the commodity was slightly down to $62.79 on Tuesday.
The major factor for the mini-hike is said to be the intention of the Organisation of Petroleum Exporting Countries and its Russian-led allies to extend production cuts, which Nigeria has not been diligent with beyond December 2019.
Recent drops in the supply of Shale oil from the United States and a cabinet reshuffle in Saudi Arabia has also helped Nigeria's mono-economy create new revenue sources for the time being.
Despite Nigeria's non-compliance with its production quota, the alliance has been able to fulfill its output limitation by over 100 per cent, doing 136 per cent in August.
The country produced 1.97m barrels per day in June 2019, higher than its 1.786m OPEC quota.
Oil
News
AddThis
: 
Original Author
: 
SaharaReporters, New York
Disable advertisements
: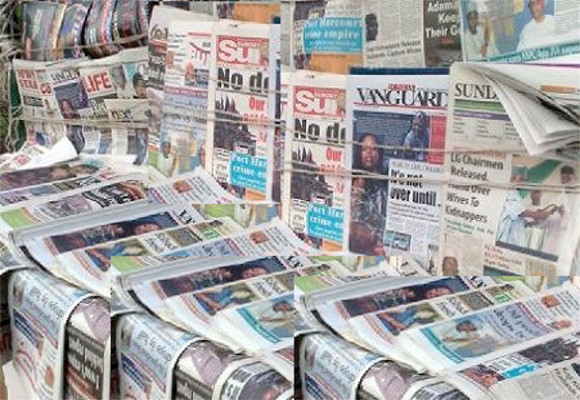 You can also check Sahara Reporters Newspaper Headlines Today