Sahara Reporters Latest News

Friday 14th June 2019

Sahara Reporters Latest News Today and headlines on some of the happenings and news trend in the Country, today 14/06/19

Read also Leadership Newspapers News Today Friday 14th June 2019
target=_blank>Job Seekers Besiege National Assembly Complex
In an unprecedented manner, the lobby of the National Assembly Complex in Abuja on Thursday was filled to the brim following the influx of job seekers. 
The army of unemployed youths in their numbers, both male and female, stormed the nation's lawmaking building in search of legislative jobs and office assistance. 
Most of them were seen with their credentials pleading with the lawmakers to offer them a job in their offices. Many of the job seekers would have been among the voters who helped the politicians to elective offices.  
The workless class who are in different academic categories defied the directives of the sergeant-at-arms that loitering at the lobby was prohibited. 
The security operatives had a hectic time to control the surging crowd who are roaming around in the lobby. 
The situation which many job racketeers have taken advantage of promising to secure a job for the unsuspecting applicants in exchange for money.  
Each senator is entitled to five staff which include legislative aide, secretary, office assistance, cleaner, and driver. 
Also, some of them can engage the service of professionals like lawyers as consultants who will guide and give them professional advice on various bills.
Some legislative aides to federal lawmakers in October 2018  staged a peaceful protest to demand their unpaid allowances. 
They accused the lawmakers of not paying their salaries and duty tour allowances (DTA) among others, since the inception of the 8th assembly.
President Muhammadu Buhari has promised to take 100 million Nigerians from poverty to prosperity in the next 10 years on June 12 Democracy Day celebration.  
The National Bureau of Statistics  ( NBS ) in its report said that  Nigeria's unemployment rate has risen from 18.8 percent to 23.1 percent.  
The NBS stated that the number of persons in the labour force increased from 85.1 million in the third quarter of 2017 to 90.5 million in the third quarter of 2018.
Politics
News
AddThis
: 
Original Author
: 
SaharaReporters, New York
Disable advertisements
: 
target=_blank>Ezekwesili Leads Talks On Good Governance As Soyinka Turns 85
Dr. Oby Ezekwesili
Obiageli Ezekwesili, the Senior Economic Advisor, Africa Economic Development Policy Initiative (AEDPI) and Co-Founder of #BringBackOurGirls Movement, will give the keynote address on the theme, 'Rethinking credible elections, accountable democracy and good governance in Nigeria', at the 11th Wole Soyinka Centre Media Lecture Series.
According to a statement by the Wole Soyinka Centre for Investigative Journalism (WSCIJ), the event is slated for  July 13, 2019, at MUSON Centre, Onikan, Lagos Island, Lagos, to mark Wole Soyinka's 85th birthday.
The former Nigerian minister of solid minerals and minister of education, erstwhile vice president of the World Bank (African Region) and a candidate for office of the president of Nigeria in the 2019 election, Ezekwesili, will speak along with others chosen from relevant sectors on the theme.
The panel will discuss the urgent need to reconsider Nigeria's election process in view of its complexities, how to make sure that governance becomes accountable and propound ways to make the people emerge as the greatest beneficiaries of democracy in Nigeria, even as it considers the critical role of the media in the mix.
The meeting is strategic as it hopes to set the tone for the new executive government sworn in on May 29 and the parliament as it resumes with its new leadership on July 2.
Held first in 2008, the Wole Soyinka Centre Media Lecture Series is an annual event of the Wole Soyinka Centre for Investigative Journalism (WSCIJ). 
The Centre organises the lecture to raise debate on critical issues affecting Nigeria. The event has since 2009 held on 13 July, to commemorate the birthday of Africa's first Nobel Laureate in Literature and Grand Patron of the WSCIJ, Wole Soyinka.
Politics
News
AddThis
: 
Original Author
: 
SaharaReporters, New York
Disable advertisements
: 


E2%80%99s-independence-%E2%80%93buhari target=_blank>Why Nigeria Is Committed To Sahrawi Arab Democratic Republic's Independence –Buhari
President Muhammadu Buhari on Thursday in Abuja restated Nigeria's support for the people of the Sahrawi Arab Democratic Republic (SADR) and her quest for self-determination and independence.
At an audience granted the President of SADR, Brahim Ghali at the State House, the Nigerian leader stressed that the country's position is in line with the several resolutions of the African Union (AU) and the United Nations (UN) on the matter.
He said: "Nigeria remains committed to supporting the efforts of the AU and the UN towards finding a lasting solution to the Sahrawi problem."
Earlier, Ghali had congratulated President Buhari on his re-election and the successful celebration of Democracy Day.
He commended Nigeria's past support for SADR during President Buhari's tenure as a military head of state, and the country's support for liberation movements on the African continent.
The SADR leader said the weight of Nigeria's support remained crucial to the final resolution of the "continued colonization of his people."
Nigeria had recognized SADR on November 11, 1984, when General Buhari was the head of state.
International
News
AddThis
: 
Original Author
: 
SaharaReporters, New York
Disable advertisements
: 
target=_blank>OPEC Cuts Oil Demand Outlook
The Organisation of Petroleum Exporting Countries (OPEC) says it has cut its forecast for global oil demand growth and warned of potential further cuts as international trade disputes continue to fester.
OPEC said in its monthly report published on Thursday that world oil demand would rise by 1.14 million barrels per day (bpd) this year, 70,000 bpd less than previously expected.
"Throughout the first half of this year, ongoing global trade tensions have escalated," OPEC said in the report.
It added that the potential for these disputes to affect global demand poses "significant downside risks".
OPEC and its allies will meet in the coming weeks to decide whether to maintain supply curbs, with some having become alarmed by a steep slide in prices.
U.S. President Donald Trump has pressed for action to lower prices. Observers see the cut as building a case for prolonged supply restraint over the rest of 2019.
OPEC, Russia and other producers have, since Jan. 1, implemented a deal to cut output by 1.2 million bpd. They will meet over June 25 and June 26 or in early July to decide whether to extend the pact.
Despite the supply cut, oil has tumbled to $61 a barrel from April's 2019 peak above $75, pressured by fears over the U.S.-China trade dispute and an economic slowdown.
Vienna-based OPEC also said its output fell in May as U.S. sanctions on Iran boosted the impact of the supply pact.
"Production by all 14 OPEC members dropped by 236,000 bpd to 29.88 million bpd," OPEC said.
In addition to lowering its demand forecast, OPEC said that oil inventories in developed economies rose in April, suggesting a trend that could raise concern over the possible build-up of an oil glut.
International
Oil
News
AddThis
: 
Original Author
: 
SaharaReporters, New York
Disable advertisements
: 
target=_blank>Insecurity: We Need Firearms For Self-Defence, Nigerian Lawyer Tells Court
Justice Ijeoma Ojukwu of the Federal High Court Abuja, on Thursday, fixed September 30 for hearing in an application restraining the presidency from revoking firearm licences of Nigerians.
The motion for the interlocutory injunction was filed by the Board of Incorporated Trustees of Malcolm Foundation.
On May 22, President Muhammadu Buhari signed into law with executive powers to remove, revoke, and banish all firearm or shotgun certificate or licence in Nigeria.
This executive order started June 1.
Justice Okukwu said after careful consideration of the averments of the plaintiff said she found them to be weighty and in relation to the public interest.
She, therefore, said the defendant should be put on notice in order to show cause, why the relief sought by the plaintiff should not be entertained.
Chief Malcolm Omirhobo, a constitutional lawyer and the plaintiff, in his adumbration, told the court that the Nigerian constitution provided for the inalienable right for self-defence.
The lawyer said Nigerians with a firearm licences were responsible citizens who are law-abiding and the revocation of their licences will automatically violate their right to self-defence.
He further said the withdrawal of firearms from responsible citizens shall leave them vulnerable to incessant attacks from foreign elements purportedly assailing the country.
Omirhobo maintained that though the firearms act has given the president the power to withdraw licences, the constitution has also given individuals the right to life and self-defence.
He asked what will happen to self-defence in a situation where there were not enough police with guns and guns are withdrawn, arguing that it is dangerous for the executive to revoke the firearm licences, considering the reality of the security situation in the country.
The lawyer moved the motion after telling the court that the motion was supported by 73 paragraph affidavit with nine exhibits.
"We have a certificate of compliance dated May 24 and a written address in support of the application and wish to adopt the averments alongside the exhibits,'' he said.
Insurgency
Politics
Terrorism
News
AddThis
: 
Original Author
: 
SaharaReporters, New York
Disable advertisements
: 
target=_blank>Buhari, Make Ogbonnaya Onu Secretary To Government Of The Federation -Ohanaeze Youth Council
The Ohanaeze Ndigbo Youth Council Worldwide has asked President Muhammadu Buhari to appoint the Secretary to Government of the Federation (SGF) from the south-east.
In a statement on Thursday, Okechukwu Isiguzoro, president general of the council, said this will enable equity, fairness in the country.
He alleged that the region had been schemed out of the leadership of the country.
The group nominated Ogbonnaya Onu, former minister of science and technology, for the position of the SGF.
"The leadership of Ohanaeze Ndigbo Youth Council Worldwide had watched keenly the manipulated drama and scheme out of the south-east zone from the leadership of national assembly, judiciary and other security apparatus of the country, but rather than lamenting endlessly, We congratulate those who emerged as National assembly leaders," he said.
"The will of the Almighty God and we the younger generation of Ndigbo accept these realities as an act of fate, and we urge Igbo leaders to shield their battle swords and quietly go into "ime Obi" and re-strategize ahead of time for the battle Royal ahead in 2023.
"We should borrow a leaf from the south-west who were in similar situations between 2007 till 2015 before they bounced back in the present moment with President Buhari.
"We urge that equity should be balanced in the zoning of SGF to South-east, and We unanimously nominate the leader who was part and parcel of that merger and the leader of defunct ANPP, His Excellency Dr. Ogbonnaya Onu to be considered as the next SGF, for equity, fairness and natural justice and for Southeast not to be completely shut off from the Executive Council.
"We have implicit confidence that Dr. Ogbonnaya Onu, has a wonderful enigmatic personality to assist President Buhari to drive the next level agenda. We appeal to the Presidency to allow South-east to replace Northeast in the position of SGF since Northeast now is having the position of Senate President."
Politics
News
AddThis
: 
Original Author
: 
SaharaReporters, New York
Disable advertisements
: 
target=_blank>Igbo Presidency Doesn't Exist, Says Okorocha
Rochas Okorocha, Senator representing Imo West has called on people from the South-East region of Nigeria to abandon hopes of clinching Nigeria's top job in the future.
He made the call while speaking to newsmen shortly after he was sworn in as a Senator on Thursday in Abuja.
Okorocha said the rotation of power will not get to the South-east because, "Power is not given, power is taken."
He said, "The South East cannot just fold their arms and expect power to be given to them just because you want power. Power does not go with sentiment some of the times, it's on issues on the ground.
"Democracy is about the people and the South East alone cannot make themselves president. So you cannot be talking about Igbo presidency, it doesn't exist. We may be talking about Nigeria's president of Igbo extraction but that depends on what other geopolitical zones think about the issue.
"For me, what is important is let power be given to somebody who has something 'upstairs' who can put food on the table of common man, irrespective of religion or where you come from.
He noted that the South East needs to mend fences across the country in other to remain relevant politically.
Okorocha added: "There is a need for the Igbo to mend fences. We are neither here nor there politically. We are not in the ruling party or are we making an impact on the opposition. So, there is a need for us to get married to the rest of the nation politically.
"I am here to do things dear to my heart. One of them is: the bridge connecting the south-east to other ethnic groups seems to be very faulty, resulting from the politics we have played in the south-east. It will be my pleasure to reconnect this bridge so that the south-east people will move along at the same pace with other geopolitical zones.
"My second mission (at) the National Assembly is to see the possibility of making free education a reality so that the children of the poor can go to school. If I achieve these, I will be glad that I did, as a member of the senate.
"The third one is, I am concerned about the killings and destruction of lives in the northern part of this country. Whatever we can do on the floor of the Senate, we will to have the executive curb this insurgency. I will be here and happy to work with my colleagues."
Politics
News
AddThis
: 
Original Author
: 
SaharaReporters, New York
Disable advertisements
: 


target=_blank>Dear Obasanjo, You're Disillusioned. That's Fine. But, Stop Being A Bigot By Churchill Okonkwo
My dear Obasanjo, I understand that the day the results of the 2019 Presidential elections became clear will remain the worst day in your life. I was told that as the minutes' tick-tocked to hours and then, days, your heart temporarily stopped beating when you realized that President Buhari has been re-elected. Immediately, you fell into a state of paralysis. 
Tears fell from your eyes. Maybe it was all a bad dream, you initially thought. But you awoke the next day to the realization that it wasn't a bad dream. Deep sadness and anxiety set in. You did hit the bar right after breakfast, searching for ways to understand this profound election heartbreak – which was more acute and gut-wrenching than any event, you, Obasanjo had in your many years in the military and politics.
For years, you, Obasanjo ridiculed Atiku's intelligence; you characterized him as an incompetent and chronically corrupt politician that should be avoided like a leper. In summary, you, Obasanjo, vomited Atiku.
However, sensing widespread dissatisfaction and dashed hopes in Buhari's administration, you moved quickly to once more circumvent the will of Nigerians, like you have been doing since 1999, by foisting Atiku on us.
So, you, Obasanjo, re-swallowed your vomit, Atiku, to spite President Buhari. You made what you thought was a game-changer move and appeared side-by-side with your vomit, Atiku, the clergy and Imam. But you were soundly rejected by Nigerians.  
The reason, you, Obasanjo, was hit so hard by the 2019 election outcome was because of something psychologists call the "false consensus effect." You overestimated the extent to which Nigerians share your views. 
And because you were friends with people like you, and read news sources that confirm your worldview, getting hit by a reality of the 2019 elections cut deeply. In every election cycle, regardless of social media rhetoric or propaganda, may electorates will be sucker-punched. 
You, Obasanjo, and those who felt you still have some swagger in Nigerian politics were sucker-punched. Obasanjo, your attempt at foisting Atiku on Nigerians was an attempt at dividing by zero. The result of the 2019 elections proved that Nigerians have refused to keep inhaling the toxic political fume from your fart. 
Literally, you, Obasanjo, felt like someone thrown off a moving train, whipped, dragged and tortured. We refused to inhale your stinking fart. Since the outcome of the 2019 elections, a dull ache surrounds your poor heart. Eyaa. 
Dear Obasanjo, you pretty much had a broken heart since that day. Losing the election hit you so hard that when did recover, that is if you had recovered, you turned yourself into a religious and ethnic bigot.
So, my dear Obasanjo, I clearly understand that you are disillusioned. That's fine. But, please, stop being a religious and ethnic bigot.
Dear Obasanjo, your recent outburst from Islamization and Flulanization to "Core North" sentiments is a sign of paranoia, born out of the conspiracy to feed your base paranoia, anger, and misinformation. Obasanjo, you are attempting to drive unhinged souls among the Atikulated to turn to violent remedies for imagined threats.
When the black ant bites the buttocks it the buttocks learns some sense. Your butt was bitten by the black ant, Buhari. Learn some sense that the big-eyed chief is not necessarily the only-eyed and accept defeat graciously. 
Even when I admit that you, Obasanjo, and every Nigerian for that matter should have a voice in our democracy, demonizing and oppressing a President that defeated your anointed candidate, Atiku, a Fulani from a region you are now characterizing as the "Core North", is bigotry.  
So, even though you have the right to be disillusioned, please, stop fanning ethnic and religious sentiments. Your views, do not deserve the respect of right-thinking Nigerians, but rather, calls for our strongest condemnation. 
The truth is that (Muslim + Christian) fundamentalists in Nigeria = the dangerously combustible and sinking nation we are all witnessing. 
So, sir, free yourself from an ethnic and religious chokehold and don't let your bigotry worsen the already charged political atmosphere. 
My final advice to you, Obasanjo, is to remove your monkey's hand from the soup while it has not turned into a human hand. 
You can email Churchill at Churchill.okonkwo@gmail.com or follow him on Twitter @churchillnnobi
Opinion
AddThis
: 
Original Author
: 
Churchill Okonkwo
Disable advertisements
: 
target=_blank>Forbes: Top 10 Highest Paid Athletes: Messi Edges Out Cristiano Ronaldo
Barcelona and Argentina forward Lionel Messi is the world's highest paid athlete, earning $127m (£99.8m) in the past 12 months, according to the Forbes top 100 ranking.
Juventus's Portugal forward Cristiano Ronaldo is second on $109m (£85.6m) with Paris St-Germain's Brazil forward Neymar in third on $105m (£82.5m).
Last year's highest earner, boxer Floyd Mayweather, has dropped off the list.
Serena Williams is the only woman in the top 100, earning $29.2m (£22.9m).
Five-time Formula 1 world champion Lewis Hamilton and former heavyweight world champion Anthony Joshua are the highest earning British athletes, sitting at 13th on $55m (£43.2m).
The American business magazine calculated the athletes' earnings by adding up their prize money, salaries and endorsements between June 2018 and June 2019.
The top 100 includes athletes from 25 countries and their $4bn (£3,1bn) combined earnings are up five percent from the previous year, when Mayweather was first with $285m (£224m).
The American boxer's only fight since August 2017 was an exhibition boxing bout against Japanese kickboxer Tenshin Nasukawa in December.
Athletes had to earn a minimum of $25m (£19.6m) to make this year's list.
Messi is only the second footballer to top the rankings after Ronaldo, and only the eighth different athlete to take the number one spot since the rankings began in 1990.
It is also the first time that footballers have ranked as the top three earners in sports.
Messi is one of 38 non-American athletes on the list, with 62 US stars in the top 100.
The NBA accounted for most athletes with 35, with LA Lakers' LeBron James the sport's highest-paid athlete in eighth on $89m ahead of Golden State Warriors pair Stephen Curry (9th on $79.8m) and Kevin Durant (10th on $65.4m).
Manchester United's Paul Pogba is the highest earning Premier League player in 44th place with $33m (£25.9m).
Top 10
1. Lionel Messi $127m (£99.8m)
2. Cristiano Ronaldo $109m (£85.6m)
3. Neymar $105m (£82.5m)
4. Canelo Alvarez $94m (£73.8m)
5. Roger Federer $93.4m (£73.3)
6. Russell Wilson $89.5m (£70.3m)
7. Aaron Rodgers $89.3m £70.1m)
8. LeBron James $89m (£69.9m)
9. Stephen Curry $79.8m (£62.7m)
10, Kevin Durant $65.4m (£51.3m)
Celebrity
Sports
News
AddThis
: 
Original Author
: 
SaharaReporters, New York
Disable advertisements
: 
A weekend assault by suspected Boko Haram fighters in northern Cameroon killed dozens of people, including soldiers and civilians, officials have said, in one of the deadliest attacks by the group in the country.
Cameroon's defence ministry said that "more than 300 heavily armed Boko Haram" fighters attacked military positions on Darak, an island near Lake Chad in Cameroon's Far North region some 1,000km from the capital, Yaoundé.
The toll, which has been revised several times since the attack, was put at 24 dead, of which 16 were soldiers and eight civilians. The ministry said 84 fighters were killed and eight taken into custody.
Separately, a military source told the AFP news agency that the fighters had killed at least 37 people. 
"As of today, we have 21 military and 16 civilian fatalities," the source said. Another security source told AFP that about 40 attackers had been captured.
Insurgency
Military
Terrorism
News
AddThis
: 
Original Author
: 
SaharaReporters, New York
Disable advertisements
: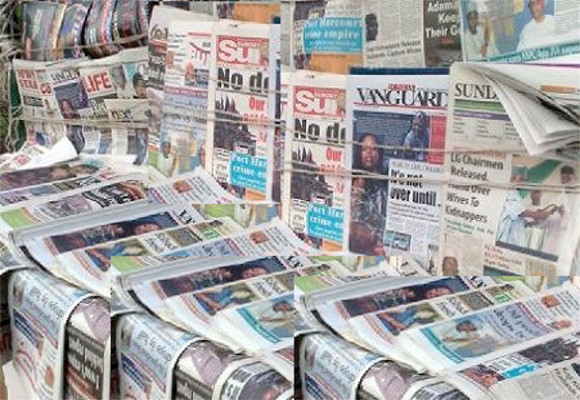 You can also check Sahara Reporters Newspaper Headlines Today