Sahara Reporters Latest News

Monday 4th March 2019

Sahara Reporters Latest News Today and headlines on some of the happenings and news trend in the Country, today 04/03/19

Read also Leadership Newspapers News Today Monday 4th March 2019
target=_blank>'Secondus Blackmailing The Army Because PDP Isn't Used To Free And Fair Elections'
A human rights group, the National Democratic Front (NDF), says the claims of Prince Uche Secondus, National Chairman of the Peoples Democratic Party (PDP), that the Nigerian Army interfered with last week's presidential and National Assembly elections are "too frivolous and cheap blackmail" to gain some sympathy from Nigerians. 
A statement issued at the weekend by Bolaji Abdulkadir, NDF's Secretary General, noted that the party "peddled" lies against the military.
The group, however, urged the Nigerian Army to ignore the PDP's "bitterness" and focus on ensuring smooth conduct of the polls rescheduled for March 9, 2019.
The statement read: "Their claims have been most bizarre and often bordering on being hare-brained for the sheer ludicrousness because they at best fall in the region of unsubstantiated conspiracy theories. They issued threats on the wrong impression that Atiku was the popular candidate and that was before they knew how seriously Nigerians take the stains of corruptions on and around his person. 
"Once they realized they have been lied to, they had no option than to reset their assignment to default and stay on the path of neutrality. Our view is that the PDP is expressing its bitterness at the directive given to the military to deal ruthlessly with any ballot box snatcher. 
"This singular directive, which the military implemented with the strictest sense of responsibility to human rights, took the wind out of the PDP's sail as many of the youths it had engaged to snatch ballot boxes became aware of the mortal risks involved in the once lucrative business and decided not to be sent on suicide missions.
"Secondus and his party's obsession with the military must therefore be seen in the light of the foregoing. They are frustrated that power remains in the hands of the Nigerian people who have exercise same with the ballot. We, therefore, urge Nigerians to take heed when listening to the rant from the PDP because the party has failed on the relativity scale as it does not have the appropriate comparison for what they are trying to make Nigerians believe in. 
"The PDP is not used to free, fair and credible elections, so it beggars belief what it is using as yardsticks to adjudge whether the poll met the expected standard that are alien to the PDP. The troops must ensure that next Saturday's elections do not fall prey to ballot box snatchers that have been reactivated since the PDP suffered defeat at the presidential election."
#NigeriaDecides
Elections
Politics
News
AddThis
: 
Featured Image
: 
Original Author
: 
SaharaReporters, New York
Disable advertisements
: 
target=_blank>Buhari Hosts Amosun At Aso Rock Days After His Suspension By APC
Barely 72 hours after he was suspended by the All Progressives Congress (APC), Ibikunle Amosun, Governor of Ogun State, was a guest at the State House, Abuja.
He was hosted by President Muhammadu Buhari on Sunday afternoon.
His visit to Abuja is also coming days after he openly took to the streets to campaign against APC for the governorship election slated for March 9, 2019.
Amosun was suspended alongside his Imo State counterpart, Rochas Okorocha, on Friday for "anti-party activities".
Amosun has repeatedly campaigned for Adekunle Akinlade, Ogun governorshio candidate of the Allied Peoples Movement (APM).
Amosun's social media handles are also not left out as he has also taken to vigorously campaigning for the APM candidate, despite being a senator-elect on the platform of the APC.
Amosun's visit to the State House was disclosed by Bashir Ahmad, the president's spokesman, via a tweet that read: "Governor Ibikunle Amosun of Ogun State visits President @MBuhari this afternoon at the State House, Abuja." Governor Ibikunle Amosun of Ogun State visits President @MBuhari this afternoon at the State House, Abuja. pic.twitter.com/K6UdhV67Xm— Bashir Ahmad (@BashirAhmaad) March 3, 2019
Politics
News
AddThis
: 
Featured Image
: 
Original Author
: 
SaharaReporters, New York
Disable advertisements
: 
target=_blank>Lagos Ethnic Clash: Taming An Ethnic Conflict Before It Begins By Aroghalu Chidozie
During the 2019 Elections,  I had seen pictures in Okota , a part of Lagos state said to be a stronghold of the Igbos , the pictures showed voters  irregularities.  To me basically, I thought in another mind that the clash could have happened even if that area was dominated by another tribe so there was no need for ethnic attachment.
Days after this singular incident , I have began to hear about stories of the Igbo people not belonging to Lagos , I have even seen pictures online stating  Same thing, I have seen notable  comments from notable Nigerians too.
Regardless of being an Easterner, I definitely do not fancy anybody constituting any form of possible nuisance in any part of the country but I also will be fair that even though there are regional attachments, we cannot afford to start the tirade of we own this load , we won't accomodate anyone else. 
The instance I would give us is in the Modakeke-Ife war, in the same community , many persons lost their lives, over similar cases,  on the longer run , no one benefited from the disunity.
Let me remind us all that regardless of our tribe and the need to protect our ethnic space, Nigeria remains our land and by the time we do not diplomatically solve any disagreement that may occur between ethnic groups , we are fanning emblem of ridicule and of problem.
Let us imagine a case which Northerners say they own their land and start giving people ultimatum to leave, let us imagine where the Easterners  also want to claim ownership of their region and start driving everyone with words and protests,  where does the Nigerian factor suffice?.
This is a Country that is very fragile, a Country that has suffered from disunity and ill-love. Over the years,our political leaders have played this ethnic card to their own advantage and leave us to be continualy divided , the masses must understand that , any incident that occurs , they suffer it most.
I even read that the clash is politically motivated but I refused to believe this analogy. Politics must not divide us but rather be a uniting factor.
This is the time for Political leaders, religious leaders and everyone  else to weigh in and preach the need to co-exist as Nigerians beyond political class. We must live  together  in peace,  our present generation, unborn generation cannot afford to bear  the consequences of any communal or ethnic crisis.
While we may see this as little now and say it will settle , we should remember that we cannot sit and do nothing,  the most dangerous battle is that brought about ethnic allegiance and societal suspicions of neglect.
Aroghalu Chidozie LawWrites From AbujaChidozie.law@live.com
Opinion
AddThis
: 
Original Author
: 
Aroghalu Chidozie Law
Disable advertisements
: 
target=_blank>There's Victory In Defeat For Omoyele Sowore By Bayo Oluwasanmi
Bayo Oluwasanmi
Bayo Oluwasanmi
The case was presented. The jury recessed. A verdict was reached: Omoyele Sowore, African Action Congress (AAC) presidential candidate was guilty as charged for running as candidate driven by fearless ideas. He lost the election!
Everyone who tries, fails some time. This is a fact of life regardless of what position you run for. Sowore's long running activism shows he's a person who choke in high-pressure situations but goes on to accomplish something that most others have not. Sowore as an anti establishment candidate put himself in a position to choke. He did not shied away from competing at the highest level that he can. For this reason alone, there's no shame in choking.
Most of us are lamenting the loss of Sowore in the February 23 Nigeria presidential election. But, there's victory in defeat for Sowore. First, take a look at the graphic summary of Nigerians as a people and Nigeria as a nation that Sowore was trying to influence. Even an ox knows its owner, and a donkey recognizes its masters, but Nigerians never accept a true leader. They are like corrupt children who have rejected a good person with their choice and they continue to invite punishment.
Their heads are injured and their hearts are sick. They are battered from head to foot – covered with bruises, welts, and bandages. They keep on electing idiots, fools, and thieves who plundered their country before their eyes. Their leaders have turned them to worthless slag, and make them like watered-down wine. Their wicked leaders nearly wiped them out like Sodom and destroyed them like Gomorrah. Nigeria has become a waste land laid in ruins. Nigeria stands abandoned like a watchman's shelter in a vineyard, like a lean-to in a cucumber field after the harvest, and like a helpless city after siege. Nigeria's leaders are wicked. They are thieves and companion of thieves. They love bribes, and demand payoffs for anything and everything. They create and employ criminals and murderers to carry out their evil deeds.
Why did Sowere lose? He lost primarily because the truth hurts. No one minds looking into a mirror provided the image reflected back is flattering to the viewer. Sowore held a mirror before Nigerians that allows the mirror to reflect a painful truth about their condition, but they didn't like what they saw in the mirror. They were hurt and mad with Sowore. They smashed the mirror into pieces. When Sowore held up the mirror of plain truth before the eyes of Nigerians to show how badly stained the mirror was with all acts of evils perpetrated by their leaders, they became more mad. Sowore was ridiculed, derided, castigated, and accused of being proud, pompous, arrogant, rude, too audacious, and bombastic. If you ever tried to get a red stain out of white cotton material, you know how impossible it can be. That's exactly what Sowore tried to do running for president and driven by fearless ideas.
Why did Nigerians reject Sowore at the polls? Sowore was rejected for being honest and fair, for refusing to profit by fraud, for staying away from bribes, for refusing to listen or join those who plot murders, for shutting his eyes to all enticements to follow the multitude to do evil. He was rejected for fear that he would destroy the cabals and other strong enemies of Nigerians. He was rejected for trying to save poor Nigerians drowning in ocean of poverty. He was rejected for opening the eyes of the blind and unplug the ears of the deaf.
Sowore was rejected for exposing the false prophets as liars, and make fools of fortune-tellers, and for proving the wise to be fools. He was rejected for trying to free those who are wrongly imprisoned, for trying to lighten the burden of the exploited masses, for trying to let the oppressed go free, for trying to remove the chains that bind Nigerians, for trying to share our common wealth with the historically neglected, excluded, and forgotten population, for trying to provide shelter for the homeless, and for trying to give clothes to those who need them.
Falling from the thrill of victory to the agony of defeat can be devastating. But for Sowore, it's a victory in defeat. Like he promised Nigerians, he has successfully disrupted the political landscape of Nigeria for ever. Things will never remain the same again! Sowore's defeat can be viewed from two ways: One way leads to challenge and growth – opportunities to learn, to improve, and win next time. The other way points to retreat with shame and humiliation. But for Sowore, his defeat will lead to transformation towards greater success.
Sowore's defeat is a victory for him when you consider: his vision and values match, his lifestyle and lip service match, his conduct and character match, his image and integrity match, his promises and production match, and his strategy and support match. As a candidate, Sowore was literally begging Nigerians saying "Come now, and let's reason together. Come now, let's rebuild Nigeria together. Come now, let's salvage and save Nigeria together. Come now, let's have a country we can be proud of. Come now, for there's no better time than NOW!
Everything rises and falls with leadership. No organization or nation can prosper, can know peace and progress without good leadership. People suffer with poor leaders at the helm. The way to change a nation is to change its leadership. This is what Sowore is all about. This is what Sowore is fighting for. This is why Sowore ran and will run again. This is why he'll win next time!
bjoluwasanmi@gmail.com
Opinion
AddThis
: 
Original Author
: 
Bayo Oluwasanmi
Disable advertisements
: 
target=_blank>Uduaghan Asks NBC To Sanction Channels For Airing Dubious Okowa Documentary
Emmanuel Uduaghan, the immediate past Governor of Delta State, has filed a petition before the National Broadcasting Commission (NBC) against the management of Channels Television, over a sponsored documentary by Ifeanyi Okowa, Governor of Delta State, which was aired by the station.
Uduaghan made it clear that having left the Peoples Democratic Party (PDP) for the All Progressives Congress (APC), there should be no need for Delta State government to use his past visuals and comments for paid documentary to canvass and solicit support and votes for Okowa's second term bid in the March governorship election in the state.
In a petition addressed to the Director-General, National Broadcasting Commission, Abuja, signed by P.U. Agbone-Efejdare (Mrs.) for Felix, Igelige & Associates, entitled 'Re: Breach of Nigeria Broadcasting Code By Channels Television', and obtained by SaharaReporters, Uduaghan demanded the sanction of the broadcast outfit in accordance with the extant laws and codes regulating broadcasting in Nigeria.
The petition read: "Our professional services as Solicitors have been engaged by His Excellency, Dr. Emmanuel Eweta Uduaghan, former Governor of Delta State of Nigeria referred to in this letter as 'our client' and it is on his instructions that we write to lodge a complaint of breach of Nigeria Broadcasting Code against Channels Television.
"It is our clients' instructions that on 27/2/2019 at about 7pm–9pm during its commercials, the Channels Television made a broadcast in the form of advertisement with the caption 'Testimony of Gov. Okowa's Grand Achievements' with our client appearing in videos uttering the following words: 'I want to congratulate Ekueme for his roads construction efforts. The projects are completed and I congratulate him for that. My happiness is that he did not come and abandon the projects. He has completed the projects for the benefit of the people. He has done quite well especially in the area of wealth creation. We no go follow you struggle for the office. We go just dey follow you dey support you. We dey behind you gidigba!'
"The advert ended with the words 'Vote Okowa again for a stronger Delta. PDP POWER….'  Attached herewith is the video clip for ease of reference. Our client is currently a member of the All Progressives Congress and was senatorial candidate for the Delta South Senatorial District in the just conducted elections.
"The videos of our client used in the advert were videos recorded during the commissioning of some projects in Delta State while our client was still a member of the People's Democratic Party. The videos were not made for the purpose of campaigning for Okowa who is the candidate of the Peoples Democratic Party for the gubernatorial elections to be conducted on March 9, 2019 by the Independent National Electoral Commission. More so, the words 'We go just dey follow you dey support you. We dey behind you gidigba!' were edited into the video.
"The Channels Television has portrayed our client in the advertisement as if he is campaigning for Okowa, who is the PDP candidate, whereas our client is now a card-carrying member and a stalwart of the All Progressives Congress in Delta State. Our client is campaigning for Great Ovedje Ogboru for the governorship position. The video which has now gone viral is now being used as a form of blackmail against our client and this has affected his goodwill within the party. He is on the verge of being sanctioned by the party as he is now seen as a betrayal in the party.
"Sir, the Channels Television has used the video recording of our client out of context and it is a misrepresentation. It is against the backdrop of the above that we humbly request you to use your good offices to investigate our clients' complaints and bring the offender broadcaster to book in accordance with the extant laws and codes regulating broadcasting in Nigeria. We hope and trust that our clients' complaint will be treated with the urgency it deserves."
Elections
Politics
News
AddThis
: 
Featured Image
: 
Original Author
: 
SaharaReporters, New York
Disable advertisements
: 
target=_blank>Tinubu's Anti-Igboism: Lagos Belongs To Lagosians! By Towolawi Jamiu
QIf Tinubu believes in Lagos, why is it that he has First Nation Airline, and Lagos does not have one? Why is it that he has plenty hotels including the four-star Oriental Hotels, and Lagos does not.? Why is that the whole of Lagos have not built any new higher institution since 1999, the worst education performance in Southwest?!
There are only two people in Lagos- the poor and the rich. 
We urge the Igbos not to be intimidated as they pay taxes like everyone. They should also not behave like Tinubu and return the hatred by directing it towards the Yoruba working people. 
The homophobia that Tinubu is imposing in Lagos is aimed at two things. To continue to stick to state power, employing divide and rule. And also to keep stealing people's land and wealth by openly sowing seeds of discord and keep us all divided. The same Tinubu, when they wanted to steal the Egun people's lands at the riverine, they started the famous wicked rant -" Talo m'Egun wa!" Whereas, the Egun people are traditional Lagosians.
Sadly, the PDP is a bad example. Its Vice Presidential candidate, Peter Obi also deported some Igbos from Onitsha on the ground that they are not Anambrarians. We in AAC will remain non-ethnic nor nepotistic. We will stick with our class that is the majority; the millions of the working people of Nigeria in all the streets and estates. 
We urge Lagosians not to be scared away from voting like the last time. We should unite behind the poverty and hardships that unite us all, not any ethnic nor nationality. The economy binds us all together. Let us come together come March 9 and vote Tinubu and his cronies out, and vote in Seun Ajireloja of the AAC and all our pro-people candidates contesting for the House of Assembly seats. 
Lagos belong to Lagosians, not to Tinubu and his cronies.
A people united can never be defeated!
Jamiu is the Lagos State Deputy Chairman of African Action Congress (AAC)
Opinion
AddThis
: 
Featured Image
: 
Original Author
: 
Towolawi Jamiu
Disable advertisements
: 
target=_blank> At ECOWAS Court, SERAP Files Suit Against Nigerian Govt Over Attacks On Journalists
The Socio-Economic Rights and Accountability Project (SERAP) has taken the Nigerian Federal and state governments to the Court of Justice of the Economic Community of West African States (ECOWAS) in Abuja over what it referred to as "the frequent and repressive application of the Cybercrime Act to harass, intimidate, arbitrarily arrest, detain, and unfairly prosecute anyone found publishing views or facts perceived to be critical of the government at the federal and state levels and government officials."
In the suit marked ECW/CCJ/APP/09/19 filed last week at the ECOWAS Court, SERAP is arguing that: "The Federal Government and several state governments and their agents have trampled on the rights to freedom of expression and information of bloggers, journalists, activists, and social media users through the repressive use and implementation of the vaguely worded provisions of the Cybercrime Act."
The suit filed on SERAP's behalf by its Solicitor, Femi Falana (SAN) read: "The fundamental question for the court is whether the federal and state governments, by using and applying the Cybercrime Act and other similar laws on cyberstalking and sedition to prosecute journalists, bloggers and activists over perceived critical views, violate the rights to freedom of expression and access to information. SERAP submits that, under international freedom of expression jurisprudence, the answer is YES.
"The idea of a democracy is that the people are encouraged to express their criticisms, even their wrong-headed criticisms, of elected government officials, in the expectation that this process will improve the process of government. In circumstances of public debate concerning public figures in the political domain and public institutions, the value placed by legal principles and jurisprudence upon uninhibited expression is particularly high.
"The systematic and persistent use of the Cybercrime Act and other similar laws on alleged cyberstalking to prosecute and imprison journalists, bloggers and activists for their criticism of public officials runs afoul of freedom of expression principles, namely: that criminal prosecutions against journalists and bloggers is never an appropriate remedy for alleged defamation of government officials, and that  news reporting about government officials are matters of public interest, which should be accorded heightened protection.
"Sanctions for defamation should not be so large as to exert a chilling effect on freedom of opinion, expression and media freedom; penal sanctions, in particular imprisonment, should never be applied. This implies a free press and other media able to comment on public issues without censorship or restraint and to inform public opinion. The public also has a corresponding right to receive output.
"Section 24 of the Cybercrime Act which provides for the offence of cyberstalking has been severally used and applied by the Defendant and its agents and several state governments across the country in molesting, intimidating, harassing and witch-hunting anyone found publishing views or facts deemed critical of government and/or government officials.
"The vaguely worded offence of cyberstalking as stated in the Cybercrime Act is accorded a wide interpretation that extends to factual and true reports by activists, journalists, social media users and bloggers, thereby leaving a chilling effect on the rights to freedom of expression and information and media freedom and on citizens' participation in the fight against corruption.
"The abusive and repressive use of the vaguely worded provisions of the Cybercrime Act to stifle and muzzle perceived critics, journalists, bloggers and other media practitioners is an affront and it is dangerous to the rule of law and protection of the human rights of people."
"Stories published online have been deemed 'offensive', 'obstructive', 'insulting' or 'annoying' with actionable consequence under section 24 of the Act even when the stories are true, correct and factual. Some stories published through traditional media outlets (print and electronic) that were never sanctioned by the government have been sanctioned by the same government upon being republished through online platforms.
"SERAP chronologically highlights in this suit some of the high-profile cases of harassment, intimidation, arrest, unlawful detention, prosecution and imprisonment of journalists, bloggers, and activists for alleged cyberstalking."
In the statement issued by Kolawole Oluwadare, SERAP Deputy Director, on Sunday, the organisation is seeking five reliefs, as well as others as the court deems fit, as follows:
"1.A DECLARATION that the actions of the Defendants and its agents and several states of Nigeria in arbitrarily enforcing the provisions of the Cybercrime (Prohibition, Prevention, etc) Act 2015 particularly its section 24 to harass, intimidate, arrest, detain, prosecute and imprison journalists, bloggers, and social media users, violate the rights to freedom of expression, information, opinion and privacy and media freedom, guaranteed under Articles 6,8,9 and 24 of the African Charter on Human and Peoples' Rights; Articles 7,9,17 and 19 of the International Covenant on Civil and Political Rights to which Nigeria is a state party;
"2. A DECLARATION that the provisions of the Cybercrime (Prohibition Prevention, etc) Act 2015 are entirely inconsistent and incompatible with international human rights standards and infringe on the rights to the freedom of expression, information and opinion guaranteed under the African Charter on Human and Peoples' Rights;
"3. A DECLARATION that the continuing use and application by the Defendant and its agents and several states in Nigeria of the Cybercrime is illegal and unlawful, as it amounts to breaches of obligations to respect, protect, promote and fulfil the rights to freedom of expression and information and media freedom;
"4. AN ORDER directing the Defendant to immediately repeal and/or amend the Cybercrime (Prohibition, Prevention, etc) Act 2015 in line with Nigerian obligations under international human rights law;
"5. AN ORDER directing the Defendant and/or its agents and several states of Nigeria to provide effective remedies and reparation, including adequate compensation, restitution, satisfaction or guarantees of non-repetition that the Honourable Court may deem fit to grant to human rights defenders, activists bloggers, journalists and other online and off-line media practitioners that have been harassed, intimidated, unlawfully arrested, detained, and unfairly prosecuted by the Defendant."
No date has been fixed for the hearing of the suit.
Journalism
Legal
News
AddThis
: 
Featured Image
: 
Original Author
: 
SaharaReporters, New York
Disable advertisements
: 
E2%80%99s-errand-kennedy-emetulu target=_blank>Femi Kusa On A Fool's Errand By Kennedy Emetulu
Kennedy Emetulu
These are the days of the hyenas. They're gleefully cracking up the bones of Nigeria and counting their bloody shekels. Mr John Olufemi Kusa, who at one time was Editor-in-Chief of The Guardian Newspapers in Nigeria took to his Facebook page to produce a two-part piece he titled, "OKOTA: THE IGBO QUESTION, JIMI AGBAJE, AFENIFERE AND THE REST OF US." For some of us who've worked at The Guardian and who understand the ethos of that great institution, Mr Kusa has always been an embarrassment. Below are links to his piece.
My response follows: Kusa, You claim to be saying what you're saying here with all sense of responsibility; but you are a very irresponsible and bitter man. Anyway, you have form on your side, don't you? The last I heard from you, you were joyfully dancing on the graves of Alex Ibru and Andy Akporugo, men you cannot hold a candle to. Today, it's the Igbo and Jimi Agbaje. The North rejected Atiku Abubakar because he had Peter Obi, the Igbo expansionist as his running mate, right? They took their cue from Ahmadu Bello in 1952, you said. But where was that cue when they voted for Shehu Shagari when he chose Dr Alex Ekwueme as his running mate in 1979? Where was that cue when they voted for Buhari in 2003 and 2007 when he had Igbo running mates in Edwin Ume-Ezeoke and Dr Chuba Okadigbo? Oh, I forgot, in those years, the North fell into amnesia! So, the Igbo wanted to conquer Yorubaland during the civil war? Were they going to do so under the command of a Yoruba man, Colonel Victor Banjo who had told his people that he was actually coming to liberate the Yoruba? Or maybe Banjo was an Igbo chap masquerading as a Yoruba. You see, you've got issues. It's sad to note that you were once an editor-in-chief of a well-regarded national newspaper. I wonder what you told them at The Guardian that made them hire you. You need education, so let me help you. A bit. First, in 1967 when Colonel Banjo reached Ore at the head of the Biafran army, there was no "Bendel state." What we had was the Midwest State created shortly before the war from the old Midwestern Region. Bendel State was created by the administration of Murtala Muhammed in 1976, that is six years after the civil war. Secondly, your claim about some "1952 audio clip of an interview with Ahmadu Bello, Governor of Northern Nigeria" where he "said unequivocally that the North would not employ igbos in its civil service, because if you gave them an inch, you will not know when they would take a mile" is a myth. In 1952, Bello was just barely a year into politics. He was never Governor of Northern Nigeria because the man who became the Governor of Northern Nigeria was Kashim Ibrahim and he remained Governor until the coup of January 15 1966. Ahmadu Bello became Premier of Northern Nigeria in 1954 and before then, there was no interview of the nature you are claiming. The interview you are possibly referring to was one with a BBC interviewer in 1964. He didn't say exactly what you're claiming he said and there was a context to it that you are missing out. At the time, the parties of the First Republic were preparing for the 1964 general election and a lot of politicking was going on. Obafemi Awolowo, the Action Group leader was in prison and the Michael Okpara-led National Council of Nigerian Citizens (NCNC) had joined with the Action Group (AG) to form an alliance against the Northern People's Congress (NPC). The feeling in the NPC was that there was a Southern gang-up against the North and the news making the rounds then was about what would happen if the Southern alliance wins. A few days before this interview, the great mathematician, Chike Obi of the Dynamic Party had come out in the news to say if the coalition wins, Dr Nnamdi Azikiwe who was then the ceremonial President was going to be Prime Minister and make Awolowo his Number 2. This news riled the Northern political leaders greatly because the ceremonial presidency was supposed to be above party politics (which was why Okpara was leading the NCNC). It was against this background that the interview was conducted with Bello who was said to be "provoked beyond endurance." That was why the first question posed to him at the interview was what he had to say about what the journalist called "this press war". Here is the full exchange: Journalist: How serious is this press war? Ahmadu Bello: Well, it is not a very serious matter. It is a matter that happens in every country; you get odd controversies taking place here and there. I think all the leaders are at once seeing that the unity of the country is maintained and therefore, naturally, you get the tail of every party trying to wag the party one way or another. Journalist: One thing I've noticed, Premier, while I've been here is that Northerners seem to have what's called an obsession about the Ibo. Could you perhaps explain that to me? Ahmadu Bello: Well, the Ibos are, more or less, the type of people whose desire is mainly to dominate everybody. If they go to a village or a town, they want to monopolize everything in that area. If you put them in a labour camp as a labourer, within a year, they'd want to emerge as headman of that camp and so on. Well, in the past, our people were not alive to their responsibilities because you can see from our Northernisation policy that in 1952 when I came here, there weren't ten Northerners in our civil service here. Then I tried to have it northernised and now all important posts are being held by Northerners. Journalist: Is this policy of filling all key posts in the North totally with Northerners and not with other Nigerians a temporary or permanent one? Ahmadu Bello: In actual fact, what it is is a Northerner first. If we can't get a Northerner, then we take an expatriate like yourself on contract. If we can't, then we can employ another Nigerian but on contract too. This is going to be permanent as far as I can foresee because it is rather dangerous to see the number of boys who are now returning from all our learning institutions coming out and having no work to do. I'm sure no matter what government of the day might be, it would feel rather embarrassed and it might even lead to bloodshed. Journalist: Doesn't this damage the idea, sir, of all people in all regions of Nigeria being fellow citizens of one country? Ahmadu Bello: Well, it might, err…the North is our region, but how many Northerners are employed in the East or in the West? The answer is no and if there are, there may be 10 labourers employed in the two regions. So, from the above, we can see the whole context. At the time, ethnic politics ruled the nation unabashedly. The Sarduana was the head of the Northern People's Congress (NPC), which was the ruling party at the centre. But in all this, what the Sarduana is not saying is that the NPC actually formed government at Independence only via a coalition with the NCNC, which was why Dr Azikiwe was the ceremonial President and the Sarduana's lieutenant, Abubakar Tafawa-Balewa was Prime Minister while Obafemi Awolowo of the AG became the Leader of the Opposition. If that alliance had held and the NCNC had gone into the 1964 election with the APC in an alliance, I doubt the Sarduana would be saying this about the Igbo. I mean, this was on the eve of another election and, this time, the NPC's former coalition partner was joining up with Awolowo's AG for that election and, of course, the Sarduana was not happy. So, he tried to use this interview to play the usual ethnic politics, which was the fare at the time. His opponents were the main Igbo and Yoruba parties who were forming a coalition and he obviously felt he needed to say something that would undermine their union and the journalist's question on the Igbo was a good opening. Of course, his view of the Igbo was highly subjective, but in reality it was deployed craftily as an attack on Azikiwe and the NCNC in the context of what he wanted the West to see as the Igbo trying to dominate the Southern coalition. It was a political gambit of setting the fox amongst the pigeons. He wanted to undermine the Southern coalition by creating doubts in the mind of one party (the AG). I mean, this was pure politics because, really, the general outlook of the coalitions was actually national. For instance, the Sarduana's party, the NPC had in its coalition Ladoke Akintola's Nigerian National Democratic Party (NNDP), Chike Obi's Dynamic Party, the Niger Delta Congress, the Midwest Democratic Front and the Republican Party to form the Nigerian National Alliance. On the other side, the NCNC and the AG were joined by Aminu Kano's Northern Elements Progressive Union, Joseph Tarka's United Middle Belt Congress, the Kano People's Party, the Northern Progressive Front and the Zamfara Commoners Party and they formed the United Progressive Grand Alliance (UPGA). Now, if you really listened to the audio clip you're claiming you listened to, which I have now transcribed above in full, you will see that at no point did the Sarduana say the North would not employ the Igbo in its civil service. His response to the Igbo question only made him talk about his Northernization policy. The policy was not anti-Igbo; it was simply pro-North and the Igbo of the East, irrespective of what he said about them, were not Northerners, just as the Yoruba of the West were not Northerners. The man explained that the policy was 'a Northerner first' and then an expatriate and then a Nigerian. He did not say they weren't going to employ the Igbo if they were forced to employ Nigerians. In fact, his last response in the interview clearly shows that he was treating the East and West the same way under his Northernization policy. Maybe if the journalist had asked him about his view of the Yoruba, he might have said something worse; but he only asked him about the Igbo and the man said what he had to say to score some political points and that was it. I mean, remember also that his party was at the time facing a stiff challenge in the North from Aminu Kano's NEPU and NEPU was already part of the UPGA alliance.  So, please, do not read what is not in Ahmadu Bello's comment into it. This was pure political talk in the context of what was going on and in an age of strong ethnic politics this was normal. Nigeria has moved on and that is what people like you, the modern day ethnic bigots are missing out. Well, I'm not going to spend the whole of my time responding to you to educate you on some of the other craps you're spewing here in the name of history and analysis. Just like the last time when I didn't have time for your childish yarns about your workplace woes that were the bases of your ill-advised attack on Ibru in the name of a tribute upon his death, today I have no time for your Igbophobia. I will never defend the Igbo against any of your claims because anyone with half a brain can see that you're a provincial little prick who will never grow, no matter the morsels you eat from Bola Tinubu's bullion vans. I mean, for a guy who attended the University of Nigeria, Nsukka, who enjoyed the hospitality of the Igbo throughout his time there, for a guy who says he has Igbo friends and who was taught the rubrics of the journalism profession by great Igbo men, a man with in-laws and cousins who are Igbo, you are a huge disappointment. Your case is like that of the racist who hollers to the world in protest that he has black friends. You might really not be an Igbo hater, but this two-part piece of yours drips with Igbo hatred. I hope one day, one of your brilliant children will get the courage to tell you how horribly wrong you are. So, today, I'm not going to get into the evil forest of your Igbo hatred with you, I've only followed you up to the boundary. Today, I want to talk Jimi. I want to talk Jimi Agbaje, who is the real reason you've written this piece. You are afraid he's coming to take away your Tinubu-installed feeding bottle, so you're yelping like a wounded dog. Calm down, Jimi isn't a sadist. I'll talk Jimi Agbaje because, like you, he's a Yoruba, but unlike you, he's civilized and this hatchet job you have taken for your paymasters will be the end of you. It's not a curse; it's a contract you signed with evil when you sold your soul long ago. I know Jimi Agbaje and I can speak for him. It's pathetic that you dare to call Jimi Agbaje and the Afenifere who are the real protectors of the Yoruba, "the modern Afonjas" when you are the one on your knees serving the real modern day Afonja. I mean, you're openly creaming yourself in the hegemonic philosophy of Ahmadu Bello, but then calling other people Afonjas? Well, that's the age we live in, the age of false projections. As I said, I know Jimi Agbaje and I will tell you who he is and what he believes. Olujimi Kolawole Agbaje was born and bred in Lagos. He's a full-blooded Lagosian from Onilegbale family of Isale-Eko and Ikorodu. His mother is from Ode-Remo in Ogun State. His wife, Biola Agbaje is from Isan-Ekiti and Lagos. On her Ekiti side, she is related to Dr Kayode Fayemi as a cousin. So, Jimi is a proud Lagosian, a proud Yoruba man who loves his people, their culture and their way of life. But he's also a Nigerian, a proud patriot who has put his life on the line in defence of democracy in our country. In politics, he never plays the ethnic card because he knows the difference between traditional leadership and civil, democratic leadership in a nation-state comprised of people from many ethnic groups. Nigeria is made up of diverse people and cultures, but Jimi knows we are one because we are Nigerians. He believes every Nigerian should be proud of their ethnic origins and their ethnic group, but we must first and foremost relate as Nigerians wherever we live and work because that is the only way we can build one prosperous nation where everyone lives in dignity. That is why in running for the governorship of Lagos State, he knows the expectations and honour associated with such a high office, the honour of serving Lagosians and Nigerians as the Governor of Lagos State. Jimi knows that Lagos is the only megacity in Nigeria and as much as its location is in the Yoruba area of the country, it has been home to all that helped build it into a megacity. Yes, it did not become a megacity or a cosmopolitan state only by the work of the Yoruba, Igbo, Esan, Lebanese, Hausa, Fulani, Edo, Birom, Bachama, Efik and so on; it's a megacity because everyone has contributed to make it what it is today. Yes, the nation's capital has been moved to Abuja, but Lagos was the nation's capital for 86 years and is still celebrated as the commercial capital of the country. Jimi knows all this is possible because Lagos is a melting pot of cultures and peoples just like London, New York and many such cities around the world. As a Nigerian and true citizen of the world, Jimi has friends and relations from everywhere. He has friends and relations in the North, in the East and in the South; he has friends and relations from all over Nigeria because that is how he sees humanity. To him, we are like water; we flow into each other. He has been to all the states of the federation for business and for the celebration of friendship and he has always seen other Nigerians, whether meeting them in Lagos or elsewhere in the country or abroad, as his brothers and my sisters. He has enjoyed their hospitality and care when he visits them outside Lagos and they have enjoyed his when they come to Lagos, his home. The great beauty of his life is his kinship with Nigerians from everywhere. So, as a true Lagosian and Nigerian, it's an insult to Jimi to see what some desperate ethnic bigots are turning Lagos into in the name of politics! Every Nigerian is free to live and work wherever he or she chooses within the country without feeling like a stranger. And once he or she is of age, every Nigerian can vote and exercise their democratic rights in any part of the country he or she lives and works. Therefore, when ethnic bigots in the name of politics raise thugs to attack other Nigerians in Lagos with a view to winning political positions, Jimi, like all decent Yorubas, Lagosians and Nigerians would rise and condemn them unreservedly! He does so because they do not speak for him and they do not speak for the Yoruba! They only speak for themselves and their greed and Jimi is telling us we must not be cowed! Jimi says the Yoruba who believe in the ethos of Omo'luabi have not raised their children to be hanging on to crumbs from bullion vans and to be killing themselves and others on behalf of politicians! Jimi says the Yoruba give their children knowledge and work to live a better life; he says they give them wisdom! Jimi assures us that the Yoruba do not train their children to kill other Nigerians just because they think these other Nigerians wouldn't vote for them and we believe him because we know it's true! For Jimi, this is not a debate about whether Lagos is a 'no man's land' or not because Lagos is not a 'no man's land'. There are indigenous Lagosians as there are indigenous people elsewhere and Jimi is proud to be an indigenous Lagosian. This is about the right of all Nigerians who live and work legitimately in Lagos to exercise their democratic rights in Lagos as Lagosians and citizens of Nigeria. So, Mr Kusa, unlike you, Jimi does not see Lagos as a Yoruba enclave. To him, this is the Lagos of Herbert Macaulay, Nnamdi Azikiwe, Abubakar Tafawa-Balewa, Obafemi Awolowo, Sir Louis Odumegwu-Ojukwu, T.O.S Benson, S. O. Gbadamosi, Murtala Muhammed, Ibrahim Babangida, Okoi Arikpo, Adeniran Ogunsanya, M.T. Mbu, Jaja Wachuku, K. O. Mbadiwe, Ernest Ikoli, Festus Okotie-Eboh, J.S. Tarka, Salami Agbaje, Bode Thomas, Victor Olaiya, Richard Mofe-Damijo, Olamide, P-Square, Aliko Dangote, Fela Anikulapo-Kuti, Ali Baba and so on. Lagos made them all, irrespective of whatever part of Nigeria they came or come from! To Jimi, Lagos is for Gbenga, Chukwudi, Onome, Okon and Abdullahi! In Jimi Agbaje's Lagos, no one can take Lagos away from the Nigerian! And yes, it is the Lagos of Bola Tinubu from Iragbiji in Osun State, Obafemi Hamzat from Ewekoro in Ogun State, Babajide Sanwo-Olu from Ijebu Ife in Ogun State, Solomon Adeola from Ilaro in Ogun State, James Faleke from Ekinrin Adde in Kogi State and Rauf Aregbesola from Ilesa in Osun State. No one is taking Lagos away from them, so they must not take Lagos away from any Nigerian! And you, yes even you Femi Kusa from Ijebuland, Jimi Agbaje's Lagos is your Lagos! If Nigerians can be Members of Parliament in the United Kingdom with the potential of being Prime Minister of United Kingdom, if they can occupy high political offices in the United States and elsewhere in the Western world, why should anyone try to scare them from exercising their right to vote anyone of their choice in Lagos? No, Lagos is for FREEDOM and so it must remain! Now, I don't know you, but I know who you are. You are an old thug and a withering agent of thugs. You're using glib words and false history to tune up your band of losers. The governorship election is coming up on Saturday, so get them ready to come cause more mayhem in Lagos communities and you will know what it means to truly be Yoruba. For now, go lick your master's dripping arse; that should keep you going till Saturday.
Opinion
AddThis
: 
Original Author
: 
Kennedy Emetulu
Disable advertisements
: 
target=_blank>Police Recover 61 Cows Stranded In Kaduna
The Kaduna State Police Command says 61 cattle have been recovered at the Kwanar Ugara area of the Buruku-Kaduna Road in the Chikum Local Government Area of the state.
The cows were suspected to have been stolen.
Speaking to newsmen on Saturday in Kaduna, Ahmad Abdurrahaman, the state Commissioner of Police, urged members of the public whose cattle might have been stolen to come with proof to retrieve them.
"The police intercepted and took the animals to Buruku Divisional headquarters. The command, therefore, wishes to inform members of the public whose cattle might have been stolen or rustled to come to the command with proof of ownership for possible identification," he said. 
Police
News
AddThis
: 
Original Author
: 
SaharaReporters, New York
Disable advertisements
: 
First, a confession. I am Igbo, whatever that means! I was born in 1966, a year before the Nigerian Civil War that lasted for 30 months, from July 1967 to January 1970. And depending on who is counting, or writing the history, the casualty figures in that internecine war could be anywhere between two and three million or more. I can't believe am posting this, 105 years after amalgamation and the creation of Nigeria, almost 60 years after independence, 49 years after the civil war ended and the country proclaimed, "no victor, no vanquished," and embarked on the 3Rs: Reconciliation, Rehabilitation and Reconstruction. 
Once again, the "Igbo Question" rears its ugly head. The logical question would be, how do we deal with a "problem" like the Igbos? I shall return to this.But if I were an aged bigot and quintessential newspaperman who has trained many journalists and shaped the future of journalism in Nigeria, an educated "Yoruba" man and "putative lover of Igbos," how would I answer this question? 
I would start by saying, "I attended the University of Nigeria, Nsukka, Nigeria between 1974 and 1978 for which I owe the Igbos gratitude for this opportunity. It wasn't that I could not have studied in Lagos, Ibadan or Ife. I wished to be far away from home to detach completely from the city boy life of clubbing and all that in which I was engulfed for five years despite finishing higher school certificate education in record one year with three A level papers at one sitting, a feat in those days. There were fears in my family that a war (1967-1970) had just ended, four years earlier in the East and the people may be hostile to immigrants whose people partook in the war against them. But I was a rebellious young man, and believe I still am at close to 70. At 16, when the war broke out, I was fascinated by Lt Col. Odumegwu Ojukwu's oration and Okokondem on Biafra Radio. I didn't understand what the issues were. So, off to the East I went to Nsukka, the land of the folding hills.
"I made many Igbo friends, maybe because I learned to behave like a Roman in Rome. One day, one of my Igbo friends and I went to his village. Surprisingly, I wasn't frightened by stories I had heard in the West that I could be killed and eaten like bush meat. Everywhere I went, the visitor was treated like a tin god. They brought out the kola and the pepper. There were cultural shocks, though. One day, an 11-year-old boy stretched out his hand to greet me. In Yorubaland, that was an abomination. The older man could deal such a "rude" boy a knock on the head to teach him to respect his elders. But that was republican Igbo culture for you. Without qualms, I took the hand he offered to me in pure love and shook hands with him. If you respect your hosts and do not try to impose yourself on them, they would love you.
"My relationship with the Igbos goes beyond Nsukka. Two of the editors who gave me a sound professional foundation in journalism are Igbos. The first was Mr. George Okoro, who was chief sub editor of the Daily Times when I was brought before him on March 8, 1971, to start work as trainee subeditor. The other was Mr. Angus Okoli. He was acting editor at the Lagos Weekend where I was posted after I completed my training under Mr. Okoro. He was like a big uncle to me. At that time, Alhaji Babatunde Jose, later chairman/managing director of the Daily Times group of companies, was trying to bring to the newspaper people with Higher School Certificate (HSC), but the G4 and "O" Level men were resisting They were Yorubas. Okoro and Okoli were Igbos. Okoro would spend his money to buy us foreign newspapers to train with. He would take us at his own cost from club to club to knock journalism life into us. Sometimes, we ended up at his flat in Johnson Street, near Pedro in Somolu. Okoli would teach you how to write.
"Maybe these men influenced my decision to go to Nsukka without knowing it. If I didn't take a wife from the East, it was probably because I did not have money for the dowry or because I was faithfully committed to a young adolescent's promise I did not wish to break. But the Igbos continued to trudge on my paths No fewer than four of them married my sisters and cousins. They are among the best husbands I have seen in Nigeria in terms of their commitment to the concept of one-man-one-wife which my family values and their love and commitment to the extended families of their wives.
"I remember an incident at one of the wedding engagements. The Igwe who accompanied the groom-to-be said it was against Igbo custom for an Igwe to prostate when he was asked to prostrate before the parents of the bride-to-be. All members of the family felt affronted. Otunba Olufemi Deru, chairman of the event and a former chairman/managing director of BEREC and former president of ICAN, rose and asked everyone to go home. Luckily, there was a member of my faith in the Igbo entourage. I didn't know him, but he recognized me, came over and whispered to me that we should rescue the event from intransigence or rigidity on both sides. So, I announced that maybe the Igwe did not wish to soil his dress and called for a mat. The Igwe agreed to prostrate and actually did. Today, this couple have four beautiful children who are a pride not only to their father's family but to ours as well. From this preamble, I will proceed to voice my opinion on the Okota question with all sense of responsibility.
"I am Yoruba, and I condemn all forms of electoral malpractice, including ballot box snatching on election day. The Yorubas are an intelligent people with their own fair share of rascals. There are many intelligent and creative ways open to the Yorubas to deal with the Igbo question in Lagos or elsewhere.
"Chief Obafemi Awolowo dealt with it when Dr Nnamdi Azikiwe abused the generosity of the Yorubas and attempted to take over their land as the Dutchmen took over Southern Africa. The Yorubas also dealt with this question intelligently when Biafran soldiers tried to invade the West from Ore, after overrunning Bendel State with the aid of Igbo connections there. At different fora where the Igbo question in Lagos comes up, I always invite the Igbos to remember that the Yorubas have always been their best friends in Nigeria. The Yoruba leader of the 1950s, Herbert Macaulay, founded the NCNC (National Council of Nigerians and the Cameroons).
"When Macaulay died following an illness during his nationwide campaign for independence, wasn't it the Yoruba NCNC leadership which invited Dr Nnamdi Azikiwe an Igbo, to return home from Ghana and lead their party? And when he held their hand in the soup pot, to bar them from having the meal they prepared, didn't they peacefully and intelligently show him the way back to the east? Yorubas were generous and trustful. Dr Azikiwe insulted their sensibility, abused their generosity and trust. Why would he, an Igbo, wish to be premier of the West and then install an Igbo, as premier of the East when the Yorubas at that time had more literate people than the Igbos? That was cunning, greed and betrayal of trust to say the least."We were all fighting to send the white man away and, after we had succeeded, you wished to impose local Igbo colonialism on a better educated Yoruba race. Who would have accepted that? Secondly, I remind my Igbo friends that, after the civil war, their properties in the North, Port Harcourt, Cross River and Akwa Ibom States, their present political allies, were seized from them as "abandoned" property and handed out to the aborigines. But in the latest, Igbo property were all returned with all the rent which accrued to them. Were the Yorubas stupid or merely civilized, honest and friendly or, if you like, God fearing?"
Okota Ballot Box
"As I said in the first part, the snatching of ballot boxes after all the warnings by government was unnecessary, crude, condemnable and punishable. If the Yorubas condemn it elsewhere, they should condemn it also in Okota. But after the condemnation and necessary punishment under the law, it will not be right for all of us to not get to the bottom of why it happened and the bigger problems which are brewing beneath this cause if the surface and deep-lining causes are not addressed."The major problem, in my opinion, is the Igbo penchant to wish to take over another person's land. I say this with all sense of responsibility. Recently, Mofe Oyatogun of STAR 101.5FM Radio Station in Lagos played during her EARLY RUSH SHOW, a 1952 audio clip of an interview with Ahmadu Bello, Premier of Northern Nigeria. He said unequivocally that the North would not employ Igbos in its civil service because if you gave them an inch, you will not know when they would take a mile. That was way back in 1952, about 67 years ago. Is this not what is still playing out today in South Africa, Benin Republic, Côte d'Ivoire, Ghana, Libya and China, to mention a few countries? "In last Saturday's presidential election, President Muhammadu Buhari probably won landslide victories in Northern states because that Ahmadu Bello radio interview clip went viral in that political landscape. Peter Obi, an Igbo, was vice presidential running mate to Alhaji Abubakar Atiku, a Fulani from the North-east. It was possible the North still lived in fear of the Igbo man as Ahmadu Bello had taught them to do and as they were reminded in that audio clip replay.
"In Yorubaland, we are a society governed by laws. That is why we have ministries of chieftaincy affairs. All the land in Lagos have owners. Lagos was either a colony or a part of Western Nigeria. But because of the generosity of Yorubas, and the foresight of their forefathers, which made this region the star region in West Africa, the Igbos would like the Yorubaman to believe that "Lagos is no man's land." Can anyone say that of Benin without eating his pounded yam as raw yam? Can the Igbos say that of Kano and Jos? The people there know how to make themselves husbands of the mothers of the territorial expansionist. 
"Everywhere on earth, we have seen that territorial expansion ends in chaos. In recent history, we can pin the two world wars to it. What about the war in Liberia between the aborigines and the settled slaves? What about Rwanda? What about Hitler's war on the Jews? What about the liberation wars in South Africa, Zimbabwe and Mozambique? Why did General Idi Amin of Uganda chase away the Asians? Why did Bangladesh separate from India, Eritrea from Ethiopia and Senegal from Senegambia? What about the communal clashes over land in Nigeria? 
"Recently, almost 100 Fulanis were killed in Kaduna. We cannot forget the Zango-Kataf problem. So, we should be careful when you come to settle on my land and say you must represent me in the Nigerian Senate or the House of Representatives, or the Lagos State House of Assembly, taking away from me my aboriginal right to have my kith, kindred and blood represent me, while back home you are being represented in the Senate and House of Reps. When you insist on becoming a commissioner in my state or a deputy governor, or a local government chairman, when you try to govern me in my own land as Dr Nnamdi Azikiwe once tried to do, all because I was generous to let you become in my land what you couldn't become in your land, simply because you believe you have the numbers, I will tell you that is greed and unnatural irrespective of the backing of the law you may think you have.
"Think, for example, about an Igbo becoming the chairman of Lagos Island Local Government and arrogating to himself the right under the laws of Nigeria and of Lagos State to issue instructions to the Oba of Lagos about how the Kabiyesi should conduct himself and govern his people. What will this breed?
That is what has been happening in countries from where the Igbos are being sent back home. It happened once in the North as Ahmadu Bello said in 1952. And seriously speaking, I believe this is why the North rejected Atiku Abubakar. The Igbos should reflect on this…Why does everyone tend to (hate) us?"
Jimi Agbaje/Afenifere
"The Igbos should be wary of Jimi Agbaje and Afenefere. They are politicians who are looking for ethnic heads to break coconuts on. The Igbos are hardworking and resourceful and should try to overcome ethnic politics as the Yorubas have done. They should learn from immigrants from other lands worldwide. The Indians do not trouble their hosts or try to take over their lands. They make their money quietly and take it back home to develop their own land. That is why India has been able to lift herself from poverty. In contrast, the Igbos do not develop their own lands. All they do is largely to make money from abroad through whichever or whatever means and buy up property which other people have built and then claim they own the land without remembering that they can never hold aboriginal rights to the land in their hands whenever the chips come down.
"Meanwhile, their land back home is languid, crying and shouting for investment and development and they begin to talk about marginalization. Did they not flower and fruit under Obasanjo and Jonathan's administrations? What happened to Igboland in those 16 years that they were not marginalized? What happened to Yorubaland in those 16 years that the Yorubas were marginalized that Yorubaland still continued to be a honey pot for the Igbo? I would go any day with Chief Emeka Anyaoku who looks at the world with universal spectacles. Succeeding Lagos governments have beautifully held the ethnic balance in Lagos and prevented ethnic disturbances. Igbos should stop saying they own Lagos or that they built Lagos or that Lagos is a "no man's land". Only a bastard Yorubaman will not feel affronted by such statements. And in spiritual terms, the man or woman who cannot defend his land is not fit to live. Wasn't this the failure of the sons of the Incas?
"It is good news that the leaders of the Igbos and other nationalities in Nigeria have met with the traditional leaders of the Yorubas in Okota and Oshodi areas to avert a backlash in respect of last Saturday's events. As I said earlier, Agbaje and Afenifere are outside the mainstream of Yoruba politics. They are trying to take control of it. And they have the right to so aspire, being Yorubas. What is objectionable to the mainstream Yoruba is their attempt to knock the heads of the Igbo against the head of the mainstream Yorubas. 
"They remind the Yorubas of a similar affront by Afonja, the Yoruba army commander in Ilorin who was sent there by the Alaafin of Oyo to stop jihadist expansion. Afonja betrayed the Alaafin and invited the jihadists to defend his betrayal. They did and Afonja triumphed momentarily only to be killed afterwards by the jihadists who took over the land. The perception in Yorubaland today is that the Igbos, in Lagos especially, are the modern jihadists and that Agbaje and Afenifere are the modern Afonjas. This is the underlying perception which, in my opinion, triggered the surface reaction in Okota last Saturday. The Yorubas remain an accommodating people. But they never fail to rise in their defence when they have to, as they did in the 1950s in respect of Dr Azikiwe's blatant attempt to usurp their land and as they also did at Ore during the civil war."
As an educated, proud "Yoruba" man and ethnic chauvinist, I hope am only speaking my jaundiced mind. This is not a call to arms, but interventions like the one above signal the crisis confronting us as a people and the great danger we face trying to gloss over it.So, how do we deal with the "Igbo Question" in Nigeria? Perhaps, there is no "Igbo Question." What we have is a "National/Nigeria Question" that is real and smoldering. It is time we took on this hydra-headed problem before it consumes us all.
Was there ever a country?
Onumah is the author of We Are All Biafrans: A Participant-Observer's Interventions in a Country Sleepwalking to Disaster. 
Opinion
AddThis
: 
Original Author
: 
Chido Onumah
Disable advertisements
: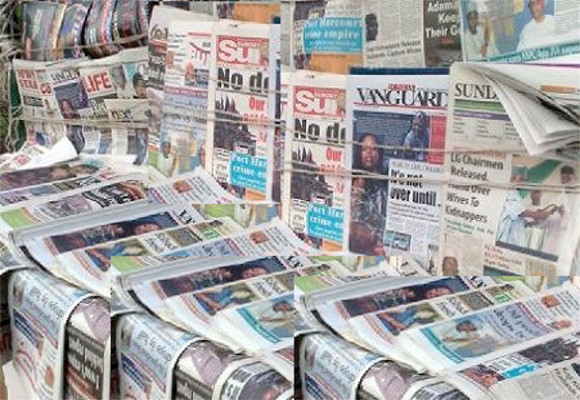 You can also check Sahara Reporters Newspaper Headlines Today