Sahara Reporters Latest News

Sunday 3rd March 2019

Sahara Reporters Latest News Today and headlines on some of the happenings and news trend in the Country, today 03/03/19

Read also Leadership Newspapers News Today Sunday 3rd March 2019
target=_blank>Prepare For Four More Years Of Activism, Adeyanju Tells Buhari As He Returns From 78 Days In Prison
Deji Adeyanju, convener of Concerned Nigerians, has reunited with his family and friends.
Speaking in ABuja on Saturday, he described his detention as "Vitamin C that has re-energised and refreshed" him.
He vowed to remain committed to holding government accountable and speaking the truth to power all the time.
Adeyanju arrived Nnamdi Azikwe International Airport at 1:30pm thanked those who stood by him throughout the time he was in prison in Kano. He was received by a large crowd of supporters who thronged the airport bearing banners and placards to welcome him after 78 days in prison.
"For me, I am convinced that when you lock up an activist in prison, what you are doing is that you are just giving him Vitamin C so that he can be refreshed. So, I have gone in, I am refreshed, I am re-energised. So, government should prepare for four more years of activism," Deji added.
Some inscriptions on the placards read 'Activist Extraordinary'; 'Welcome Back Our Hero'; 'Go Harder Deji Adeyanju'; 'Welcome Back Aluta Continua'.
He wondered why the government singled him out for persecution with no just cause, and expressed gratitude to President Muhammadu Buhari for making him popular during his travail.
The activist said his detention has further spurred him to be more focused, dedicated and resilient, adding that he would continue to expose all forms of injustices, propaganda and lies of the government, irrespective of the intimidation and harassment.
He said he was not afraid of being re-arrested by the government, noting that he would not stop fighting and speaking the truth, which is what he knows how to do best.  He, however, denied insinuations that he was being used by opposition parties.
"If it is PDP, we will still criticise, but if they don't want to be criticised, they should leave and go to Daura. In as much as they are on top of the seat, they should get ready for criticism," he declared.
Adeyanju was granted bail by a court in Kano last week after he had spent more than two months in prison, following his arrest by the Police over a murder case of which he had been acquitted since 2009 by a Kano High Court.
ACTIVISM
Free Speech
Human Rights
Politics
News
AddThis
: 
Featured Image
: 
Original Author
: 
SaharaReporters, New York
Disable advertisements
: 
target=_blank>Babangida Advises Atiku To Close Ranks And Work With Buhari
Ibrahim Babangida, former Military President of the Federal Republic of Nigeria, has urged Atiku Abubakar, presidential candidate of the Peoples Democratic Party (PDP), to close ranks and work with President Muhammadu Buhari.
Babangida stated this in a statement he issued to congratulate Buhari on winning the presidential election.
Atiku had secured 11,262,978 votes and lost to Buhari, who polled 15,191,847 votes on the platform of the All Progressives Congress (APC).
The statement reads: "The 2019 Presidential and National Assembly elections have come and gone. These elections have produced a new president-elect and new elected members of the Senate and House of Representatives. I congratulate the Nigerian electorate who conducted themselves peacefully during the voting process; they were enthusiastic to exercise their democratic rights of electing candidates of their choice. Sadly, due to violence in some part of the country, lives were lost and I would like to extend my heartfelt condolences to their families for the death of their loved ones.
"I wish to congratulate President Muhammadu Buhari GCFR on his re-election to lead Nigeria in the next four years. I have observed that, the electioneering campaign was very strenuous and the contest very keen. That despite the turbulent terrain of politics, the President submitted and subjected himself to this process. Indeed is a clear testimony that he believes in the democratic process and ideals. The newly elected president should heal the wounds of the heated campaign exchanges by embracing those who contested alongside with him. The President must resist the temptation to see them as enemies; not even opponents, but fellow compatriots who merely disagreed with him on how best to move our country forward.
"Now that the President has won his re-election bid, he should confront with renewed vigour the most urgent problem confronting Nigeria: 'insecurity of lives and property'. The Boko Haram insurgency remains a threat to many Nigerians particularly in the North East sub region, while the twin evils of kidnapping and armed robbery/armed banditry remain a major national menace. The president must pay priority attention to these security issues.
"The economy of the country must also occupy the president's urgent attention. There is the need to be more creative in formulating policies that will improve the nation's economy, create employment opportunities and give hope to our teaming youths. The President may wish to heed to the yearnings of reasonable Nigerians for restructuring and seek all constitutional means to devolve some powers presently exercised by the Federal Government to the other tiers of government."
He commended other presidential candidates, making particular reference to Atiku, and urged him to endeavour to accept the result of the election.
"Let me commend and convey my admiration to the other contestants for the office of president. I was particularly impressed with the gallant and audacious spirit of the main challenger in the presidential race, former Vice President Atiku Abubakar GCON. I was not surprised that even though he lost the most exotic position of the land, his doggedness and pattern of support cut across ethnic, religious and regional lines that earned him the second position of the last Presidential election.
"I call on the former Vice President Atiku Abubakar to close ranks and work with the winner of the election in an objective and constructive manner so that democracy will continue to thrive in our country at this crucial period of renaissance. I urge him also to endeavour and prevail on his admirers to eschew bitterness and violence. They must be prevailed upon to understand that politics is a game in which there must be only one winner. I pray that the Almighty Allah will continue to guide our democratic steps for peace and progress in our country."
#NigeriaDecides
Elections
News
AddThis
: 
Featured Image
: 
Original Author
: 
SaharaReporters, New York
Disable advertisements
: 
E2%80%98herdsmen%E2%80%99-adamawa target=_blank>Woman Macheted By 'Herdsmen' In Adamawa
Madam Adiksukti Johannah, Head of Service (HOS), Numan Local Council, Adamawa State, has confirmed that gunmen suspected to be herdsmen, have killed a woman in an attack on Bare village on Friday night.
 She also confirmed that security operatives comprising soldiers and policemen have been deployed to the area and have since quelled the raid.
"But no arrest has been made so far," she added.
Dominique Yohanna, a resident of Bare, had initially informed SaharaReporters about the late night attack, but could not provide further details.
However, Madam Johannah, Numan Local Council boss, said the woman was allegedly killed on the outskirts of the village on her way back from a local market.
Apostle Huram, another resident of Bare, said: "She was killed by herdsmen who were in possession of dangerous weapons. It is confirmed that the herdsmen used machetes to decapitate her body."
Huram, who is a local pastor in the area, further lamented thus: "Bare is under siege, all routes linking Bare to other communities around the area have been taken over by herdsmen."
More disturbing, according to Huram, is how the sustained attacks have threatened academics and other activities in the area.
He noted that all schools, "comprising primary and secondary schools have shutdown in Bare and other adjoining communities". 
"This week alone, several attacks were launched along Bare/Ngbalang axis, on the river bank, which claimed several lives and many sustaining various degree of injuries."
SaharaReporters can report that Bare has been consistently attacked by herdsmen who have so far unleashed more than five dangerous attacks on the community, with several lives lost. As things stand, the people of Bare are appealing to the Nigerian government to come to their aid as they say, "the dangerous herdsmen are lurking around the bushes ready to strike at the slightest opportunity."
The police could not confirm the incident, as Othman Abubakar, Adamawa Police Public Relations Officer (PPRO), said "the state command was yet to be briefed on the attack".
He, nonetheless, promised to get back to our correspondent, noting that the "confirmation given by the HOS of Numan may suffice".
Insurgency
News
AddThis
: 
Featured Image
: 
Original Author
: 
SaharaReporters, New York
Disable advertisements
: 
target=_blank>Former ECOWAS VP Edward Singhateh Implicated In Brutal Murder Of Gambian Finance Minister, Others
Yahya Jammeh and Edward Singhateh
As Gambians await what will come of the truth and reconciliation commission set up by the new administration, more witnesses have come out to directly link former Gambian leader Yahya Jammeh to the horrible crimes he committed against humanity, while Edward Singhateh, another top military leader during Jammeh's time who went on to hold the position of Vice-President of the Economic Community of West African States (ECOWAS), has been implicated as well.
After seizing power via a coup in July 1994, Yahya Jammeh went on to lead Gambia for 22 years. He lost election to Adama Barrow in December 2016. He initially rejected the election result, but later agreed to step down in January 2017 after pressure from other leaders and threat of a military intervention. He eventually fled into exile in Equatorial Guinea in 2017.
While in power, Jammeh's administration was accused of crimes against humanity. In fact, a citation by the Human Rights Watch (HRW) read: "The government of President Yahya Jammeh frequenty committed serious human rights violations including arbitrary detention, enforced disappearance and torture against those who voiced opposition to the government."
In another interesting turn of events, Singhateh has also been directly mentioned in connection with some of the killings that occurred under Jammeh's regime.
Singhateh has finished his tenure with ECOWAS but he currently lives in Nigeria.
On October 15, 2018, Gambia launched a Truth and Reconciliation Commission to investigate crimes committed under Jammeh and the Armed Forces Provisional Ruling Council (AFPRC). The committee consists of 11 members.
Singhateh, known infamously as the 'Butcher of Gambul', is implicated in various crimes against humanity, according to testimonies before Gambia's Truth, Reconciliation and Reparation Commission (TRRC).
In previous hearings, Jammeh's name has not been directly mentioned in connection to the testimonies of the horrific crimes of assault on those who opposed his government. However, in recent times, his name has been directly linked to the killings.
Breaking the ice on the matter in his testimony before the TRRC, Demba Njie, Jammeh's former Chief of Staff, admitted he was present on November 11, 1994, when more than 20 soldiers were killed, after it was alleged they were planning a coup against Jammeh.
Narrating the incident in tears, Njie said: "I heard Yahya Jammeh say kill all the ring leaders and that I did not forget. I realized that they had arrested some people and they were going to kill them. This was the first time I heard an instruction to kill."
As a result of the weight of the killings committed on the said date, the TRRC dedicated a special section of its hearings to this event. As events began to unfold, according to testimony by Abdoulie Darboe, Edward Singhateh and Alagie Kanyi were named as leaders of the coup.
Also said to have been killed on the orders of Jammeh is Finance Minister Ousman Koro Ceesay in June 1995. Going by Alagyi Kanyi's account of what happened during the incident, Singhateh masterminded the killing of the Finance Minister. Ceesay was said to have been beaten to death with sticks at the residence of another military leader, Yankuba Touray. His body was found in the wreckage of a burnt car.
In yet another account last Wednesday, February 27, 2019, Demba Njie, a former Chief of Staff and Chief of Protocol at the State House, narrated to the TRRC how Singhateh was present at the meeting in Jammeh'soffice, when they plotted to arrest Sanna Sabally and Sadibu Hydara. In fact, according to Njie, Singhateh wanted it done immediately, but Jammeh delayed the plot till after the christening of Sabally's son.
"Yahya Jammeh was lying when he said that he tackled the two without his guards.  I watched him on television bragging that he tackled Sabally and Hydara singlehandedly. That was a lie. He would have been dead had his guards not been present in the office," said Demba Njie.
The duo of Sabally and Hydara were eventually tortured while in custody at the Mile II Central Prisons, and Njie even fingered Singhateh as one of those involved in the torture.
Also mentioned were Peter Singhateh, Musa Jammeh (now late), Almamo Manneh (killed after he was accused of participating in a plot against Jammeh) and Alhagie Martin (the Inspector General of Gambia's Armed Forces).
Also narrating his experience is a former colonel, Ebrima Ismaila Chongan, who spent three years at the same Mile II Central Prisons. He went into exile in England. According to Chongan, he was a direct victim of torture by Singhateh and members of the junta under the auspices of the AFPRC.
See his account culled from thegambiaecho.com below:
Watching the testimony of former AFPRC junta members, Edward Singhateh and Yankuba Touray, before the Janneh Commission has compelled me to come out and set the record straight.  As much as I do not want to pre-empt the forthcoming TRRC, I believe it is incumbent upon some of us to push back on the revisionist history and lies being perpetrated by criminals and monsters like Edward Singhateh and Yankuba Touray.
The current government sends a wrong signal to us, the first victims of the AFPRC, when torturers and murderers like Edward Singhateh and Yankuba Touray can roam freely in the country; and in the case of the former, I cannot understand why our government still allows him to represent our country at the ECOWAS.
When the TRC commences its proceedings, everything will be clear to the public.  It is a mockery to justice to see the way Edward Singhateh and Yankuba Touray sat at the commission and lied through their teeth. These guys brought the culture of torture, detention without trial, and disappearance to our beloved country. There should be no sacred cows or selective justice. We will confront these criminals and ensure that they do not go before the TRRC and tell blatant lies or plead selective amnesia.  We will ensure that they are held accountable for the heinous crimes they committed against Gambians.  It has been more than twenty-three years, but I have no doubt in my mind that Edward Singhateh and Yankuba Touray are torturers and murderers.  That is because I was tortured by them.  For now, I will only narrate one episode, so people will begin to understand what we are dealing with.
It all started on the night of September 5, 1994.  This was day 45 of my incarceration without being charged with committing any crime or being given any explanation for the detention. The first major activity out of routine was the relocation of detainees in Security Wing No.1. The military officers were transferred to our detention wing — Security Wing No 4. The civilians were taken to the Remand Wing. Just as almost anything that happened at the prison, this was unexpected. It was sudden, confusing and unsettling. One would have thought that by now we would get used to things happening without warning. No, this was a strange place with a permanently bizarre culture that defied all attempts at familiarity.
Security Wing No. 1 barely stood empty when we started endless speculation about reasons for the relocation. Some assumed that former ministers and senior civil servants of the deposed PPP government were going to be held in there. Little did I know that I was going to be among the detainees who would be isolated there incommunicado, without the basic privileges like taking a shower for months.
Captain Singhateh in sunglasses and Yaya Jammeh in Red beret 
That night all the members of the ruling council, except for their leader Chairman Yahya Jammeh, drove to the prison for a "visit." The four lieutenants — Vice Chairman Sana Sabally, Defence Minister Edward Singhateh, Interior Minister Sadibou Hydara, and Local Governments and Lands Minister Yankuba Touray — however, could not complete their tour of Mile Two that night. Apparently, the keys to our cells were kept in a safe in the main prison yard and the senior officer on duty was not available to grant access to the council members to "visit" us in the Security Wings. The precise reason for the duty officer's absence remained unclear.  Considering the humane treatment this officer had accorded us, we speculated that he perhaps had prior knowledge of the council members coming purposely to torture us and so he took pity on us and made himself "unavailable." But before the council members left, Vice Chairman Sabally ordered for the arrest and detention of the officer for not being found at his post.
Regimental Sergeant Major M. Ceesay (Army band), who was in cell No. 25 across from mine, told me that when he peeped through his window he saw Mr. Antou Saidy, the Deputy Commissioner of Prisons, conducting the tour for the council members.
We woke up the following day, September 6, 1994, wondering about the fate of the duty officer. Then in a separate development we learnt that Mr. Pierre Marong, the Commissioner of Prisons, had been fired by Vice Chairman Sabally. The reason given was that the council members had ordered him to report to the prison the night of September 5, but he refused to show up on the grounds, because he felt that it was contrary to prison regulations to open the cells in the dead of the night. Then it became clear to me why Antou Saidy was conducting the tour for the council members the previous night. Vice Chairman Sana Sabally considered the commissioner's refusal to come to the prison grounds an insubordination and removed him as the Commissioner of Prisons. However, Chairman Jammeh overruled the Vice Chairman and reinstated the Commissioner.
The officer on duty on September 5 was arrested on the following day and locked up in empty Security Wing No.1. This we found out around 9:00 PM on September 5, when Assistant Prison Officers Famara Colley and Thomas Jarju transferred the officer, who had been their senior colleague until that morning, to our wing. The tension and suspense were palpable in the dense, foul air. The only sound we could hear was the unfailing buzz of a million mosquitoes that invaded us nightly from the mangrove swamps. I was very worried and concerned because this was the only officer who had shown sympathy towards us. I sent him mosquito coils and cigarettes that came from my family. That was all I could do under the circumstance to reciprocate his past favours. I was very nervous and could feel the tension in my body that something sinister was about to happen. Around midnight I dozed off to sleep.
In the early hours of the morning, I was awoken by a loud noise. I peeped through the cell door and saw Edward Singhateh clutching an AK 47 and shouting: "Where is Captain M.O. Cham?" Behind him were the other three council members that came with him the previous night, Antou Saidy, who was also dressed in his full uniform, and about forty armed soldiers.  I was able to recognize among them Second Lieutenant Peter Singhateh (the younger brother of Edward Singhateh), Private Njie (the Vice Chairman's orderly), Private Susso, a former Gendarme, Private Batch (Defence Minister Singhateh's driver), and Warrant Officer II Bah (alias Baaba Maal), who later became a Brigadier and went to America from his diplomatic post in Nigeria.
Captain Mamat O. Cham (Now Brigadier General of the GNA and currently the Army Commander), who had been appointed a cabinet minister for only 24 hours by the AFPRC, was occupying Cell No 11. He was dragged out with his hands cuffed behind his back and pushed down on the bare concrete floor. He was kicked with the hard-military combat boots, pummelled with fists and hit with gun butts until he nearly passed out. Then he was dragged through the corridor toward Security Wing No.1. Moments later we heard a round of gunfire, suggesting execution-style shooting. In a split second, the dark place took on a macabre sombreness. Kebba Ceasay, the former Director of the National Security Service in cell No. 25, invoked aloud the name of Allah and the Holy Prophet Mohammed. Everyone in their cell was nervous and felt that the much-feared execution already started. Our fate was no longer hanging in the balance. The junta had ended its debate about what to do with us and decided on a firing squad. Even the high-profile visit from the International Committee for the Red Cross to account for us earlier in our detention, I thought, would not deter the ruling council from carrying out their ghoulish wish.
A short while later, the council members and their entourage of armed soldiers came back. The unfortunate target this time was Regimental Sergeant Major Baboucarr Jeng — the most senior non-commissioned officer of the army. RSM Jeng, who had severe neck pain from a car accident during a military training and had to be flown to the United Kingdom for advanced medical treatment, was subjected to the same cruel and inhumane treatment as Captain Cham, before being dragged through the corridor toward Security Wing No.1. Moments later, as expected, we heard another round of gunfire.
When they returned for their third victim, Vice Chairman Sana Sabally started shouting my name. I was wearing a sleeveless shirt and a pair of shorts. (With the help of the mosquito repellent my family smuggled in to me, this became my pyjamas after the summer heat became intolerably humid). Lt. Sabally came up to my door, cell No. 14, and showed me his hand with a red stain on it. I concluded that it was blood from Captain Mamat Cham, who was presumably shot dead.
"Do you know this," he asked in a fierce attempt at intimidation.
"No," I replied, already intimidated by what had transpired.
"This is blood," he said. "And today I am going to see your blood."
The door was unlocked from the outside. Antou Saidy came in the cell and cuffed my hands behind my back. Then I was pulled out and forced to the concrete floor. Combat boots and gun butts hit me with vengeance. I felt pain on every inch of my body. The beating was gruelling, bestial and senseless. I writhed and groaned and helplessly absorbed the brutal violation of my body as they were dragging me through the corridor to Wing No. 1 and taunting me with promises of my imminent death. At this point, I virtually gave up. This was it. I'm about to die.
"Be careful!" Lt. Sadibou Hydara, the Interior Minister and my former trainee at the Gendarmerie, shouted to the soldiers who were manhandling me.
Why would he caution his underlings to "be careful" with a condemned man on death row only seconds away from a trigger-happy firing squad? I had no idea what prompted him to say that. But it felt like divine intervention for me. His warning to the soldiers was a genuine moment of sympathy that was out of cue of the script, and it betrayed the denouement of the unfolding drama. I was even more scared after he blurted those saintly words. Before that moment I had given up on life and braced myself for death. Now I did not want to die. I wanted to live. My life was back to me before it departed my body. And I did not want to give it up anymore or have it snatched away from me.
The soldiers stopped dragging me at the foreground of Security Wing No 1.  All my body that came into crashing contact with the hard-concrete floor was severely bruised: my ribs, back, legs, knees, and the handcuffed wrist. While still in handcuffs, Vice Chairman Sabally asked me to say my last prayers before they took me to the execution gallows. Even before I could digest that foreboding prompt and say anything, the Minister of Local Government and Lands, Yankuba Touray, shoved a loaded 9mm French Mab Pistol with the safety catch down into my mouth. I was terrified and lost all the little hope I was clinging to only moments ago. Lt. Touray moved the safety catch on and off with the gun still in mouth. As he kept doing this the entourage of soldiers fired indiscriminately at the sky. The multiple thunderous sounds went on and on. I wanted to die again and get it over with. But the lethal sounds seemed to go on forever, making death inviting. Then the Vice Chairman ordered ceasefire and the guns fell into abrupt silence. I don't know whether I was relieved or regretful that I was still breathing, albeit haltingly. No amount of words could explain this situation. It was the worst act of terror in the world. I merely stared at these midnight terrorists, mum and numbed.
Then Vice Chairman Sabally ordered the Deputy Commissioner of Prisons Antou Saidy to remove the handcuffs. Private Njie pressed an AK 47 on my chest, hauled insults at me to his heart's content and ordered me to crawl to the cell No. 5 of Security Wing No. 1. After I was locked-up in the poorly-lit cell, he went on to warn me that this was just a mock execution and they would come back at 6:00 PM for the real one in the adjacent gallows chamber. The council members led their entourage of soldiers out of the security wing. Given what could have happened, I was relieved, if not happy, that they abandoned me incommunicado in the cell and left the prison.
In addition to the blood-thirsty mosquitoes, starved rats began to roam about. But the insects and rodents would have to do far more to get my attention. I had another chance to keep my life; at least until they returned the next time, as the private soldier who pressed the gun on my chest drilled the grim premonition into my mind. I sat down on the floor of the cell, trying to collect myself from the shell-shock of my brush with death. The effort was pointless. In the theatre of my mind, the encounter played incessantly like an endless loop of the scariest trailer from a horror movie. The only time I had any sense of time was when I heard the call for fajr prayer. Barely dressed in my sleeveless shirt and pair of shorts (now torn due to the dragging on the concrete floor), covered in dirt and bruises, and broken down both physically and mentally to stand, I prayed the fajr sitting down.
This testimonial can be corroborated by many former detainees:
Mamat Cham currently a Brigadier in GNA
Baboucarr Jeng- UK
Former Captain Ebrima Kambi
Sheriff Gomez (Former Lt and former Minister)
Former Captain Momodou Sonko – USA
Former Captain James Johnson – USA
Former Army Commander Sheriff Sasudeen Sarr
Sheriff Mbye
Alieu Ndure – UK
Benjamin Wilson- UK
CRIME
Free Speech
Human Rights
International
News
AddThis
: 
Featured Image
: 
Original Author
: 
SaharaReporters, New York
Disable advertisements
: 
target=_blank>Politicians Can No Longer Supply Ad Hoc Staff For Elections, Says Akwa Ibom REC
Mike Igini, the Resident Electoral Commissioner for Akwa Ibom State, says politicians can no longer supply ad hoc staff for elections.
He also insisted that he didn't manipulate the presidential and National Assembly election results in the state.
Speaking in an interview with NAN in Uyo, the Akwa Ibom State, on Saturday, he said he was not present at the polling units during the polls.
"The allegations are incorrect. We have a total of 2,980 polling units. I was not in any these polling units from the opening to the close of the polls. I have no vote to give, nor will I allow anybody to manipulate the election process," he said.
He said the Independent National Electoral Commission (INEC) had put in place anti-rigging devices to check election malpractice in the state, adding that the strength of the political parties were determined on election day at the polling units.
Speaking on ad hoc staff for elections, he said: "No politician will know the level of presiding and collation officers in the state. They can no longer be the ones to supply ad hoc staff that function in those categories.
"What they used to do in time past is to write results but it is now that they allow people to vote their conscience. The era of writing results on behalf of the good people of Akwa Ibom is gone forever."
#NigeriaDecides
Elections
News
AddThis
: 
Featured Image
: 
Original Author
: 
SaharaReporters, New York
Disable advertisements
: 
target=_blank>Masked Men Attack SDP Candidate In Ondo, Destroy Campaign Vehicles
Masked hoodlums have attacked the campaign train of Ebenezer Adeniyan, a candidate of the Social Democratic Party (SDP), contesting the House of Assembly election in Ondo State.
Adeniyan's campaign train was attacked on Friday at Oke Aro area of Akure, the Ondo State capital, during a tour of some wards in the town.
The SDP candidate, who is also the publisher of Trace News Magazine, is contesting to represent Akure South Constituency II at the Ondo State House of Assembly.
It was gathered that the suspected hoodlums damaged some vehicles in the campaign train and also shot sporadically to disrupt the activities lined up for the campaign.
A member of the Adeniyan Campaign Organisation confirmed the attack to SaharaReporters via a telephone chat on Saturday. He told one of our correspondents that the suspected hoodlums were armed with dangerous weapons, including guns and machetes.
"We were on the tour of two wards in the constituency area. And at the end of the tour, we went to Oke Aro to meet a political friend. Unfortunately, on our way back, we made a brief stop at the Abiodun junction to greet some community leaders. However, as we were about to take our leave, three masked men came running towards us from the street, and smashed the windscreen of our music truck.
"They shot into one of our branded cars through the windscreen, but the courageous people in the area gave them a hot chase. Immediately, they fled the area and starting shooting in the air to scare people away and ran back in same direction they came from."
Speaking on the attack, Adeniyan expressed shock and grief at the damage done to his campaign vehicles by the hoodlums.
According to him, the latest attack on his campaign trains was carried out by members of opposition who are already threatened by his rising popularity in the constituents. He, however, stated that the attack has been reported at the B Division Station of the Ondo State Police Command in Akure.
"I was shocked, to say the least, and there have been lots of attacks on my campaign train for weeks since we started this electioneering process. Our banners are stolen every day and posters torn everywhere in Akure metropolis.
"However, I thank God that no member of my team was injured and I hope the Police in Ondo State will investigate this attack and also get to the root of the matter."
CRIME
Elections
Politics
News
AddThis
: 
Featured Image
: 
Original Author
: 
SaharaReporters, New York
Disable advertisements
: 
target=_blank>EXCLUSIVE: NBC Shuts Down Jos Radio Station After 'Order From Presidency'
The National Broadcasting Commission (NBC) has shut down a Jos-based radio station, Jay 101.5 FM, based on what it described as "inciting broadcast" in a letter it sent to the station.
However, a top source who is familiar with what transpired, told SaharaReporters that the station was shut down due to "orders from the presidency because the station was broadcasting issues regarding INEC's delayed release of results of Jos North Local Government Area in the just concluded presidential elections".
The NBC had also announced 44 other broadcast stations for sanction.
However information made available to SaharaReporters indicated that the Job radio station sanction was based on orders from the top hierarchy of government.
"The results have not been released and they are controversial. The APC government does not want anything that will affect the chances of the incumbent governor, Lalong, who is Buhari's right hand man and as you know the station belongs to Senator Jang of the PDP," another government house source told SaharaReporters. SaharaReporters learnt that trouble started for the embattled station when officers of the Department of State Services (DSS) stormed the station on the Friday, and arrested the most senior staff on duty, who is also the Head of Engineering in the station.
"He was made to sign an undertaking that the station will desist from covering or reporting the events that led to his arrest and he did. He was later released. Immediately after his release, a letter was sent to the station to shut down its operations henceforth," the source said.
Journalism
Politics
Scandal
Exclusive
MEDIA
News
AddThis
: 
Original Author
: 
SaharaReporters, New York
Disable advertisements
: 
target=_blank>IN FULL: List Of Broadcast Stations And Why They Were Sanctioned By NBC
The National Broadcasting Commission (NBC) has announced the sanction of 45 broadcast stations that breached the code of conduct on electioneering broadcast.
Announcing the decision on Friday, the Commission said it sanctioned stations who allowed politicians to make abusive, inciting and provocative statements during rallies.
Each station was fined N500,000.
See Also
Journalism
NBC Sanctions NTA, AIT, Channels, TVC, 41 Others
0 Comments
12 Hours Ago
See the full list of stations, the programmes which breached the code, and the reasons they got sanctioned below: 
ABUJA ZONE
1 Jordan FM, (93.9 FM) Abuja (The Page and National Dialogue: Partisan comments in phone-in programmes less than 24 hours to election)2 Nigerian Info 95.1 FM, Abuja (Newspaper Headlines: Use of campaign headlines on newspaper review)3 Greetings 105.7 FM, Abuja (Talk Nigeria: Use of partisan SMS and endorsement of candidates)4 AIT, Network Kaakaki (Kaakaki Social: Display of party logo and partisan social media content)5 Crystal 91.3 FM, Abuja (Advert: Political campaign jingle)6 WE 106.3 FM, Abuja (Sundowner:Use of campaign messages by presenter)7 NBS, Keffi (Newspaper Review: Use of campaign messages)8 ZUMA 91.2 FM, Suleja (Hot Seat: Partisan political broadcast)9 Channels TV, Abuja (News Headline: Display of partisan newspaper headline)
BENIN ZONE
1 Delta Broadcasting Service 97.9 FM, Asaba (Political Broadcast: Use of campaign messages)2 Bridge 98.7 FM, Asaba (Adverts & News: Political campaign jingle and use of campaign messages in news)3 Crown 94.7 FM, Asaba (Advert: Use of political campaign jingles)4 Rize 106.7 FM, Warri (Advert: Political campaign jingle)
ENUGU ZONE
1 Vision Africa Radio, Umuahia, 104.1 FM (Political Programme: Political campaign jingle less than 24 hours before election) 2 Zandas FM, Owerri, 105.7 FM (Advert: Political campaign jingle less than 24 hours before election)3 Reach FM Owerri, 104.9 FM (Political Phone-in: Endorsement of candidate in a phone-in programme less than 24 hours to election)4 Solid 100.9 FM, Enugu (Advert: Political campaign jingle less than 24 hours to polling day)5 NTA CH 12 Owerri (News: Use of campaign rally in news)6 Odenigbo Radio 99.1 FM, Obosi (Political programme: Endorsement of political candidates by presenter)7 Reach 104.9 FM, Owerri (Sports: Illegal announcement of election result by a caller)8 Megaband 97.3 FM, Owerri (Advert: Political campaign and endorsement of candidate)
JOS ZONE
1 Ashi Waves 99.9 FM, Katsina-Ala (News Bulletin: Use of partisan content in news)2 BRC II FM Bauchi, Jama'are (News Bulletin: Use of political campaign in news bulletin)3 Swomen Agro FM, Shendam (Advert: Political campaign less than 24 hours to polling day)4 TSBS AM, Jalingo (News: Use of partisan comments in news)5 BRC II FM Bauchi (Misau FM) (Advert: Political campaign less than 24 hours to polling day)
KADUNA ZONE
1 Vision FM, Katsina (Advert: Political campaign less than 24 hours to polling day)2 Arewa Radio, Kano (Advert: Political campaign less than 24 hours to polling day3 Invicta FM, Kaduna (Newspaper Review: Use of campaign captions in newspaper review)
LAGOS ZONE
1 Raypower FM, Lagos (Newspaper Review: Use of campaign captions in newspaper review)2 AIT Lagos (Democracy Today: Broadcast of political personalities with attires bearing party symbols and identification)3 Inspiration FM, Lagos (Newspaper Review: Use of campaign captions in newspaper review)4 Radio Lagos (Newspaper Review: Use of campaign headlines in newspaper review)5 City FM, Lagos (Newspaper Review: Use of campaign headlines in newspaper review)6 Lagos Talk (Newspaper Review: Use of campaign headlines in newspaper review)7 LTV 8, Lagos (Political Rally: Use of hate speech at a live political rally)8 TVC News, Lagos (Political Rally: Use of hate speech at a live political rally)9 ONTV (Advert: Use of campaign jingle less than 24 hours to election)10 TVC News, Lagos (Advert: Political jingle less than 24 hours to polling day)11 Silverbird TV, Lagos (Advert: Use of party logo less than 24 hours to polling day)12 Channels TV, Lagos (Business News: Use of party logo less than hours to election)
13 Classic FM Lagos (Newspaper Review: Use of campaign statement by analyst on newspaper review)
MAIDUGURI ZONE
1 Yobe Broadcasting Corporation, Damaturu (Advert: Partisan campaign less than 24 hours to polling day)
2 Gombe Media Corp. Bauchi GMTV 25 (News Report: Display of party logo less than 24 hours to polling day)
SOKOTO ZONE
1 Vision FM, Birni Kebbi (Advert: Political campaigns less than 24 hours to polling day)
Politics
News
AddThis
: 
Original Author
: 
SaharaReporters, New York
Disable advertisements
: 
target=_blank>INEC: Some Of Our Electoral Officers Were Assaulted, Raped
The Independent National Electoral Commission (INEC) has confirmed news report on assault against some of its staff in the just concluded presidential and National Assembly elections that held on February 23, 2019.
In a statement relased by the commission on Friday, Festus Okoye, INEC Commissioner for Information and Voter Education, expressed deep regret and sympathy for victims of election violence.There has been reports of attacks on electoral officers, who were forced to alter election results, write fake results, thumbprint ballot papers for parties and in some cases hijack and disrupt the electoral process.
INEC had, however earlier insisted that the elections were 98 per cent successful.
Okoye, in the recent statement,said: "While the elections were generally peaceful, there was high level of violence in a few places in addition to the subjugation of some of our electoral officials to threats, harassment, intimidation, assault, abduction and even rape.
"The Commission condoles with the families of its ad hoc staff who lost their lives while on this national assignment, as well as other Nigerians who died in the course of the elections.
"It also expresses its deep regrets and sympathy for all victims of this mindless violence. We stand with them in these difficult times."
The commission also questioned the actions of security agencies on compromising the election process, allowing for its members to be attacked.
"While acknowledging their professionalism in the deployment of election personnel and materials in a safe and timely manner, the conduct of certain members of the security agencies in some states is a matter of serious concern to the Commission.
"This matter will be further discussed directly with the Inspector-General of Police within the ambit of the lnter-Agency Consultative Committee on Election Security (ICCES)," Okoye added.
#NigeriaDecides
Elections
Politics
News
AddThis
: 
Original Author
: 
SaharaReporters, New York
Disable advertisements
: 
A Federal High Court sitting in Abuja has ordered a stay of action on the Independent National Electoral Commission (INEC) against issuing a certificate of return to any candidate in Akwa Ibom North West senatorial district election.
Justice Valentine Ashi ruled on the matter on Friday, after Senator Godswill Akpabio filed a suit on the matter. 
In the suit marked FCT/HC/M/2680/19, and dated February 28, 2019, with an affidavit deposed to by one Daniel Idoko and filed on March 1, Senator Akpabio prayed the court for leave to apply for "judicial review for the issuance of writ of mandamus, prohibition, injunction, and other declaratory reliefs" against INEC.
He also asked the court to direct the respondent to stay further action, "particularly further action in respect of issuance of certificate of return to any candidate in respect of the seat of senator representing Akwa Ibom North West Senatorial district on the account of election held on the 23rd February 2019."
Ruling on the suit, the judge noted that there was "some merit, especially in regards to the need to keep things in status quo."
"Leave is hereby granted to the applicant to apply for judicial review for the issuance of a writ of mandamus prohibition injunction and other declaratory reliefs against the respondent," she added.
The case was adjourned till March 8 for hearing.
Elections
Legal
Politics
News
AddThis
: 
Original Author
: 
SaharaReporters, New York
Disable advertisements
: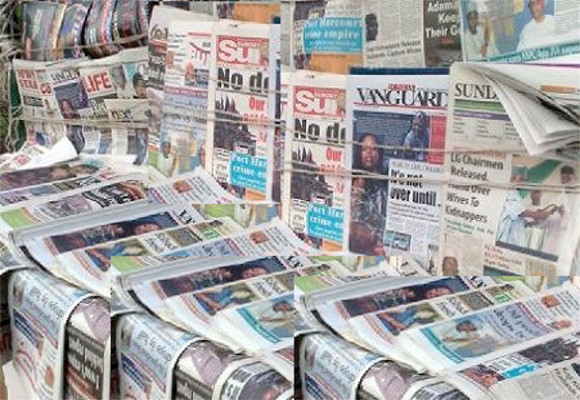 You can also check Sahara Reporters Newspaper Headlines Today