Sahara Reporters Latest News

Tuesday 19th February 2019

Sahara Reporters Latest News Today and headlines on some of the happenings and news trend in the Country, today 19/02/19

Read also Leadership Newspapers News Today Tuesday 19th February 2019
target=_blank>Adamawa REC: Atiku Doesn't Even Know What I look Like, How Can He Give Me $1m Bribe?
Kashim Gaidam, Resident Electoral Commissioner (REC) of the Independent National Electoral Commission (INEC), has debunked a report claiming that was implicated in a bribery scandal involving Atiku Abubakar, presidential candidate of the Peoples Democratic Party (PDP).
There had been reports earlier on Monday that Gaidam rejected an offer of $1million as bribe from Atiku.
The offer was also said to have included a house in Dubai.
Gaidam, who threatened court action, emphasised that he had never met Atiku in his life.
"I've never had any contact with Atiku all my life. I can state without fear of contradiction that Atiku probably does not know how I look, because I've never met him personally, all my life. I was shocked to read what was credited to me by some unscrupulous persons," he said.
Gaidam further stressed that the report "reflects the handiwork of desperate politicians who want to achieve cheap popularity through blackmail".
Corruption
Elections
News
AddThis
: 
Featured Image
: 
Original Author
: 
SaharaReporters, New York
Disable advertisements
: 
target=_blank>Danish Citizen Peter Nielsen Accused Of Murdering Wife, Daughter 'Is A Drug Addict'
Babashola Afolayan, a Police Inspector, told a Lagos State High Court sitting in Igbosere on Monday, that he only investigated a Danish citizen, Peter Schau Nielsen, who is standing trial over the alleged murder of his Nigerian singer wife, Zainab, and their three-and-a-half-year-old daughter, Petra, as he is the principal suspect.
Afolayan said between 9am and 5:09pm on April 5, 2018, at the scene of crime, he only investigated the defendant as he was the principal suspect in the murder of the deceased persons
The officer, who is the seventh prosecution witness, said this during a cross-examination by Olasupo Shasore (SAN), the defence counsel.
When asked if he questioned neighbours, investigated the Close Circuit Television (CCTV), telephones and fingerprints, the witness said he did not see any other suspect as the defendant was the only suspect.
Afolayan also told the court that the defendant was the only suspect because on July 18, 2017, the deceased's wife had come to the Ikoyi Police Station at 2am, and made a report against her husband of how he assaulted and beat her up around 1am, on that same July 18.
He said: "On July 18, 2017, the defendant's wife came around 2am, and complained about the defendant that at about 1am, he pushed her to the bed and pressed her neck and beat her up. It was a case of assault and occasional harm against the defendant. She further reported that day was the third time.
"She also added that she suspects that he is a drug addict, because whenever he takes drugs, he beats her up. All these made him the principal suspect."
At the resumed hearing of the matter on Monday, Afolayan, who was led in evidence on January 16, 2019, by Ms. Titilayo Shitta-Bey, the Lagos State Director of Public Prosecution (DPP), concluded his testimony, which followed a cross-examination by the defence.
The officer said though he wasn't the Investigation Police Officer (IPO), it's on record that on July 18, 2017, he saw the defendant.
When asked if he restricted movement to the flat, he responded that there was nobody going in and out of the flat.
Nielsen, aged 53, was arraigned on June 13 on a two-count charge of murder contrary to Section 223 of the Criminal Law of Lagos State, 2015.
Kazeem Adeniji, Lagos Attorney-General and Commissioner for Justice, had told the court that Nielsen murdered both Zainab and Petra at about 3:45am at 4, Flat 17, Bella Vista Tower, Banana Island Ikoyi.
Nielsen denied the charge.
However, Justice Bolanle Okikiolu-Ighile adjourned the case till February 20 for continuation of trial.
CRIME
News
AddThis
: 
Featured Image
: 
Original Author
: 
SaharaReporters, New York
Disable advertisements
: 
target=_blank>Presidential Candidate Olawepo-Hashim Writes INEC, Seeks Further Postponement Of Elections
Gbenga Olawepo-Hashim, presidential candidate of the People's Trust (PT), has written Professor Mahmood Yakubu, Chairman of the Independent National Electoral Commission (INEC), to seek a further extension of date for the presidential and the National Assembly elections rescheduled for Saturday, February 23, 2019.
In a letter obtained by SaharaReporters, Olawepo-Hashim said the one-week extension of the 2019 polls was "too short" for the electoral body to conclude the logistics requirements for the general election.
The letter read: "The candidates and the parties would now have to repeat logistics preparations that have hitherto been deployed to achieve the level of mobilization at the February 16 scheduled election.
"It is my considered opinion that in the haste to stick to a quickly announced date for the election, the Commission may not have paid adequate attention to the attendant voter apathy that may result if adequate confidence building measures are not implemented to win back 'would-be' voters for the next date of polling.
"As a result, and because a potential voter apathy in some sections of the country or all of the country may substantially affect the result of the election, a new date of election should be between three to four weeks from February 16, not one week from February 16 as previously announced. 
"This is more so for self-funded candidates and political parties who do not have the possibilities or intentions of falling quickly on the state treasuries to refinance another logistic deployment."
The letter copied the United Nations representatives, observer and civil society groups, the diplomatic community and the media.
He called on the Commission to "liaise with the National Orientation Agency (NOA), who should use their national networks to ensure mobilization of communities, social and interest groups to reach potential voters in order to avoid voter apathy at the next date of election".
Elections
News
AddThis
: 
Featured Image
: 
Original Author
: 
SaharaReporters, New York
Disable advertisements
: 
target=_blank>INEC's Logistical Challenges Can't Be Resolved In Six Days, Says Dickson
Seriake Dickson, Governor of Bayelsa State, on Monday, says six days are not enough for the Independent National Electoral Commission (INEC) to resolve the logistical challenges that prevent the presidential and National Assembly election from holding on Saturday.
Dickson, who briefed journalists at the Government House in Yenagoa, the Bayelsa State capital, also spoke on the need for all stakeholders to work collectively to "avert a crisis".
"This postponement belittled our country. It doesn't show us as a serious country. Unless all stakeholders drop the habit of name-calling and claiming to be right, we are moving close to a major constitutional crisis," he said.
"If anything should go wrong, we will have a full-blown crisis; crisis of succession at a time the Supreme Court is also undergoing crisis. We should not call for the removal of the INEC chairman. If INEC is in crisis and the Supreme Court is in crisis, I don't know where we are headed.
"I call on President Muhammadu Buhari as the leader of the country to convene an emergency meeting of the National Council of State to enable service chiefs and INEC brief stakeholders on their preparations.
"The meeting should involve the political party chairmen with the presidential candidates to examine the developing scenario which may plunge our country into crisis. I believe that if we all sit down and know the circumstances, we should agree on a new date.
"I disagree with INEC's unilateral announcement of Saturday as a new date. I do not believe that all the challenges that INEC has can be resolved within six days. A more sensible approach is needed. Our nation cannot afford another postponement."
Elections
News
AddThis
: 
Featured Image
: 
Original Author
: 
SaharaReporters, New York
Disable advertisements
: 
target=_blank>BREAKING: INEC Endorses Resumption Of Political Campaigns
The Independent National Electoral Commission (INEC) has approved the resumption of political campaigns ahead of the rescheduled presidential and National Assembly elections slated for February 23, 2019.
A statement by Festus Okoye, National Commissioner and Chairman, Information and Voter Education Committee, issued on Monday, noted that the commission took the decision after reviewing its preparations for the elections, as well as consultations with political parties.
The campaigns are expected to end officially by midnight on Thursday, February 21, 2019.
The statement read: "After consultations with political parties, the Commission has approved that campaigns by parties and candidates can resume forthwith and end by midnight of Thursday, 21st February, 2019.
"Media organisations are at liberty to accept, publish, broadcast and circulate campaign materials up till midnight of Thursday, 21st February, 2019. Political parties and their candidates are enjoined to abide by the extant laws governing campaigns."
The commission also thanked Nigerians for their understanding regarding the rescheduling of the elections, just as it appealed to stakeholders to be "dispassionate and circumspect in their comments".
"The Commission is focusing on the elections to be held on 23rd February and 9th March to ensure that they are free, fair and credible. We urge all Nigerians to participate fully in the elections, notwithstanding the disappointment," the statement added.
A press conference on the updated preparations of the commission is scheduled for Tuesday, February 19, 2019 at the International Conference Centre in Abuja at 3pm.
#NigeriaDecides
Elections
Politics
Breaking News
News
AddThis
: 
Original Author
: 
SaharaReporters, New York
Disable advertisements
: 
target=_blank>EnergyNet Holds Powering Africa Summit In Miami
dentons.com
An international organisation that facilitates energy conferences and investment drive, EnergyNet Limited, has announced the 5th edition of the Powering Africa Summit.
The event will take place for the first time in Miami between February 25 and 27, 2019, at the JW Marriott Miami. It will be co-located with the third Latin American Energy Forum (LAEF) with focus on regional investment structures across Bolivia, Argentina, Mexico, Trinidad and Tobago, Colombia, Peru and Brazil.
The summit will present opportunities to engage and network with senior decision makers from professional services, financial institutions, developers, government representatives, technology providers, law firms, non-governmental organisations and distribution companies. There will also be answers to pressing questions challenging businesses in Africa.
Participants will also meet with some of the solution providers behind many of Africa's and Latin America's energy projects.
According to the Senior Marketing Executive, Partnerships, EnergyNet, Monique Bonnick: "The event will address the needs of Latin America's evolving energy sector as well as exploring the evolution of the region's energy mix and the role of gas in supporting the increased use of nonconventional renewable. Investors from across North America, Africa and Europe are expected to present energy projects, discuss investment opportunities and build relationships within the international power community.
"The summit will host case studies and exclusive presentations on the Cerro Dominador 210mw solar project in the Atacama Desert in Chile by the Chief Executive Officer of the company, Fernando Gonzalez and 'Waste-to-energy: A Niche in the Energy Mix' by Wieland F. Uchdorf, Facility Engineer, Resources Recovery Facility, Department of Solid Waste Management, Miami-Dade Country."
The programme will also feature the United States Policy on Africa, US/Africa ministerial roundtable, gas policies and generation, the alliance between IFI and public sector utilities; FinTech — increasing efficiency and collections and off-grid energy access.
Accordingly, over 340 investors, 80 speakers and four ministers will be in attendance, while 18 African countries from across North America, Africa and Europe are expected to meet with the leaders of Africa's energy sector to form partnerships, sign deals and move the industry forward.
Key speakers expected at the event include: the Head of Infrastructure Investments, Africa 50, Raza Hasnani; Country Programme Coordinator, Nigeria, United States African Development Foundation, Andrew Echono; Chairman, Kaduna Electricity Distribution Company, Yusuf Abubakar; the Chief Executive Officer/Founder, Dell'Amore Consultants, Idris Mohamed; the Acting Director, United States Trade and Development Agency (USTDA), Thomas Hardy; the Director-General, Moroccan Agency for Energy Efficiency (AMEE), Said Mouline; Chairman, Kenya Electricity Generating Company (KENGEN), Joshua Choge; Partner, DLA Piper, Joseph Tato; the Coordinator, Power Africa, Andy Herscowitz and the Commissioner, Legal, Licensing and Compliance, Nigerian Electricity Regulatory Commission (NERC), Dafe Akpeneye.
Energy
News
AddThis
: 
Featured Image
: 
Original Author
: 
SaharaReporters, New York
Disable advertisements
: 
E2%80%94-bauchi-campaign-director-dogaras-constituency-dumps-apc target=_blank>'I'm No Longer Interested' — Bauchi Campaign Director From Dogara's Constituency Dumps APC
Honourable Lura Musulmi, a chieftain of the All Progressives Congress (APC) in Bauchi State, has resigned his membership of the party.
His resignation is coming a few days to the February 23 presidential and National Assembly elections.
Musulmi, the APC Deputy Director Campaign for Dalhatu Abubakar Kantana, the APC House of Representatives candidate for Dass/Tafawa Balewa/Bogoro Federal Constituency of Bauchi State, said he no longer has interest in remaining in the campaign team for the upcoming polls.
Yakubu Dogara, Speaker of the House of Representatives, is the current representative for Bogoro/Dass/Tafawa Balewa Federal Constituency in the National Assembly.
Speaking on his reason for dumping the party, he said: "I am no longer interested in the APC, neither am I interested in remaining in the campaign team of the party for Dass, Tafawa Balewa and Bogoro local governments in these elections. And please, note that it is a personal decision."
Politics
News
AddThis
: 
Featured Image
: 
Original Author
: 
SaharaReporters, New York
Disable advertisements
: 
target=_blank>Wife Helpless As Gunmen Kidnap Pentecost Agiso, PDP 'Pillar' In Adamawa
Unidentified gunmen have kidnapped Chief Emmanuel Pentecost Agiso, a chieftain of the Peoples Democratic Party (PDP) in Adamawa State.
Chief Agiso, who hails from Girei Local Government Area, is said to be the central rallying point of his people in terms of political decisions.
Tyros Agiso, younger brother of the victim, confirmed the kidnap to SaharaReporters on Monday in Yola, saying: "My brother was abducted from his Girei residence at about 2am Monday, while his wife looked on helplessly.
"The abductors came in well armed but did not hurt anybody. They only carted away his wife's mobile phones and left the chief's mobile phones behind. We suspect the abductors left chief's mobile phones behind to use as medium to demand for ransom. We're waiting for them to call."
Agiso said they had reported the incident to the Divisional Police Headquarters in Girei.
Cheif Pentecost Emmanuel Agiso retired as a Director of Finance in the Ministry for Local Government and Chieftaincy Affairs. He is a pillar in the PDP governorship campaign organisation in the state.
It is widely speculated that his kidnap is politically motivated because of the political influence he wields in the area.
Othman Abubakar, Police Public Relations Officer (PPRO), could not confirm the abduction when our correspondent put a call to his mobile phone.
"I'll call you back because I'm with the Commissioner of Police at the moment," he said.
CRIME
Politics
News
AddThis
: 
Featured Image
: 
Original Author
: 
SaharaReporters, New York
Disable advertisements
: 
target=_blank>Trouble In ALGON As National President Refuses To Relinquish Office
A power tussle is currently rocking the Association of Local Governments of Nigeria (ALGON), following the refusal to relinquish office and several antics of Gambo Tanko Kagara, the immediate past National President of the association, and his group.
SaharaReporters reliably gathered that the tenure of the Kagara-led administration — Kagara was until now the Chairman of Rafi Local Government Area, Niger State — elapsed February 12, 2019, following the dissolution of council administration in the state. But he has refused to leave as the ALGON National President.
It was learnt that following expiration of his tenure as ALGON President and as Rafi LGA Chairman, a new leadership, the Transition Management Committee (TMC), under the leadership of Odunayo Ategbero, was set up to man the affairs of the association, pending when a substantive leadership would be put in place.
According to sources who spoke to our correspondent, Kagara has called a NEC meeting of the association for Tuesday when, constitutionally, he no longer has the right to call for any meeting of the association, as that is the exclusive and constitutional right of the newly constituted Transition Management Committee.
Confirming the planned NEC meeting, Ategbero stressed that only the TMC has the constitutional powers to do so.
Meanwhile, in a press statement obtained by SaharaReporters, and titled 'Only The Transition Management Committee Has the Mandate to Call ALGON NEC Meeting', the association admonished its members and the general public to disregard any NEC meeting convened by Kagara.
The statement was signed by Ategbero; Itiako Ikpokpo, Chairman, ALGON Delta State (South South); Aliyu Abubakar Tsafe, Chairman, ALGON Zamfara State (North West); Kolade Alabi, Chairman, ALGON Lagos State (South West); Sani Dogarai, Chairman, ALGON Gombe State (North East), and Taofiq Isah, Chairman, ALGON Kogi State (North Central.
The statement read: "The general public, especially members of the Association of Local Governments of Nigeria (ALGON), is hereby notified that only the recently constituted Transition Management Committee under the leadership of Hon. Odunayo Ategbero (JP) has the mandate to summon the NEC meeting of ALGON.
"This clarification has become expedient in view of the several antics of the immediate past National President of ALGON, Hon. Gambo Tanko Kagara, to continue to hold onto power, the most recent being the attempt to summon the NEC meeting of the association for Tuesday 19th February, 2019.
"The prerequisite for ALGON membership is first being a local government chairman/administrator. Hence, the dissolution of the twenty-five local government administrations in Niger State by the state government on February 12th affected the immediate past President of ALGON, who until the dissolution was the Chairman of Rafi Local Government of the state. He has, therefore, ceased to be a member of ALGON or any of its organs.
"The constitutional provision under which the Deputy President, Hon. S. Amaechi, could have taken over cannot be implemented as Hon. Amaechi has also left office as a local government chairman since December, 2018. As a way out of the sudden leadership vacuum, the association in obedience to section 17.1 of its constitution therefore constituted a 21-man Transition Management Committee (TMC) with Hon. Odunayo Atebgero, a member of ALGON's Board of Incorporated Trustees, representing the South West, as Chairman. 
"The TMC is to oversee the movable and immovable assets of the association for the time being and to conduct elections to fill all vacant positions within sixty days from the day of its inauguration. The planned emergency NEC meeting by the erstwhile National President is, therefore, a distraction and outrightly unconstitutional. Upon his removal as Chairman of Rafi Local Government, Hon. Kagara no longer has constitutional powers to preside or participate as a member in a meeting of ALGON.
"It is worthy to note that there is no emergency whatsoever as the TMC, upon its constitution, resolved that all members of ALGON NEC should take time out to participate actively in the 2019 general elections. TMC is to reconvene after the national elections to set out modalities for election to fill its vacant positions. The Secretary General of ALGON must therefore take cognizance of the change in the leadership of the association. Her loyalty must therefore be to the leadership of the ALGON NEC.
"The challenge before ALGON today is how to strengthen local government administration in the country. Chairmen of local governments must therefore rise to the occasion and avoid all forms of divisionary tendencies and extraneous manipulations aimed at strangulating the local government system."
Politics
News
AddThis
: 
Featured Image
: 
Original Author
: 
SaharaReporters, New York
Disable advertisements
: 
Fuji icons Saheed Akorede Okunola, popularly known as King Saheed Osupa, and Igwe Remi Aluko, have announced their support for Omoyele Sowore, seeking to become the next President of Nigeria on the platform of the African Action Congress (AAC).
The duo made the confirmation when they appeared on Sowore's daily broadcast, #OurTime.
#OurTime is a daily programme by Sowore, streamed live across various social media platforms, to acquaint his followers with updates on his presidential campaign and funds raised.
Urging Nigerians to support Sowore, Osupa said: "If you are a Nigerian that has conscience, vote for Sowore, but if you don't, you can do whatever you like. Vote wisely, vote Sowore. Parents, youth, male and female should come out and vote for Sowore."
On his part, Remi Aluko lamented the deplorable state of the country, and called on Nigerians to take back the country for themselves.
"It's a lie that the country will be better. I can't tell my children that the country will be better because there has not been change at all. Let's find a way and solution for this country to be better," he said.
Throwing his weight behind Sowore, Aluko continued: "Nigerians, please vote for Sowore because he is the one that can make the country better. There has been an increase in the price of fuel, the market prices of food have also gone up, and the value of Naira has dropped.
"Let us think well and choose a candidate that will make Nigeria habitable for future generations. The old politicians cannot do more than we have seen, let us all support Sowore. I know who I am voting for; I am voting for Sowore. I want everybody to give Sowore a chance; take your PVC and vote for Sowore."
Sowore thanked the musicians and called on more celebrities to take a similar stand.
Sowore has also been recently endorsed by ex-Super Eagles international Finidi George, as well as Table Tennis star Aruna Quadri.
Elections
Politics
News
AddThis
: 
Featured Image
: 
Original Author
: 
SaharaReporters, New York
Disable advertisements
: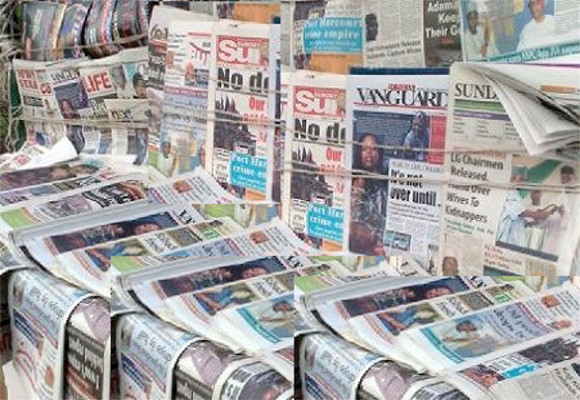 You can also check Sahara Reporters Newspaper Headlines Today