Sahara Reporters Latest News

Wednesday 23rd January 2019

Sahara Reporters Latest News Today and headlines on some of the happenings and news trend in the Country, today 23/01/19

Read also Leadership Newspapers News Today Wednesday 23rd January 2019
E2%80%94-story-warri-central-hospital target=_blank>VIDEO: No Drugs, No Bed Space, No Electricity — The Story Of Warri Central Hospital
Some sick residents of Delta State who visited the Warri Central Hospital, located on Warri/Sapele Road, Warri, have lamented the state of facilities in the hospital.
In a video recording of their experience, which they shared with SaharaReporters, They were seen lamenting the absence of government at the hospital, the children clinic being the worst hit.
Some of the patients highlighted the number-one challenge of the hospital as lack of power supply.
Speaking on the appalling situation, one of them, Lucky Iyoghosa, who was visiting the hospital to see a friend's daughter on admission, described the state of the hospital as "absurd" and "nonsense.
"This is Warri Central Hospital. This is absurd," he said. "This is the children's clinic, no light. Do we really have a government in this place?"
Video of Patients Lament Deplorable State Of Delta Hospital
Patients Lament Deplorable State Of Delta Hospital
He questioned the management of the hospital and the Chief Medical Director for failing to provide a conducive environment for patients.
A mother who brought her one-month-old son for treatment in the hospital confirmed the situation, adding that the hospital does not even have a drug store.
She added that patients also sleep on the floor due to inadequate space and beds.
"I have been here since last week and they have always been asking for money. There hasn't been supply of electricity to the hospital since I was here," he said.
"In this hospital, patients have to sleep on the floor because there are not enough beds for patients. I now have a swollen leg because of lack of space. There is no drug store in the hospital and nurses refer patients to visit pharmacies outside the hospital to buy the drugs."
The patients urged the government to find a permanent solution to the state of facilities at the hospital, stressing that power supply has to be prioritized in returning the hospital to full working state.
PUBLIC HEALTH
News
AddThis
: 
Featured Image
: 
Original Author
: 
SaharaReporters, New York
Disable advertisements
: 
E2%80%94-way-forward-2019-mercy-max-harry target=_blank>Bioscience Research Start-ups — The Way Forward In 2019? By Mercy Max-Harry
Some months ago, I had to present a paper on the case for the private sector in Bioscience Research and Development in Nigeria. Some of my discoveries shocked me and many further cemented in my heart the truth that Nigeria has a very long way to go. 
The Nigerian government sponsors over 40 research institutes all over the country yet unsurprisingly obtains very few or no groundbreaking results in solving the problems faced in the Bioscience fields. We have laboratories which do not work, staff who lack up-to-date knowledge and facilities near extinct and in some cases, especially universities, facilities quite up to date but saved only for when the Accreditation Board visits the school. 
So what's the result we get?  Students who learn so much theory, very little practical and sometimes, alternative to practical courses (this one really makes me laugh). The ones who dare to read widely come up with really beautiful ideas for their dissertations or projects but are most times turned down. The facilities to carry out such laboratory work are either unavailable or neck-cutting expensive. 
These same Nigerian minds struggle their way into the western countries and are retained there as researchers. The western countries take the glory for the solution we proffer because, as usual, we fail to utilise our God-given potential. How can we when it is not oil? 
Beyond the obvious failure of our government in these areas and many others, there's the part we, too, as a people have failed to play. Seventy percent of all funding for Research and Development in America, the world's leading country for Bioscience research, comes from the private sector. Undoubtedly, the other 30% from the government cannot be matched with Nigeria's yearly budget for Bioscience R and D but then this statistic tells a lot. 
The private sector must rise up if we want to see groundbreaking and phenomenal Bioscience research here in Nigeria. And there's market for it. Very few companies here retail basic Molecular Biology Laboratory kits like DNA extraction or PCR reagents. The laboratories with sufficient equipment and technical knowhow are missing, too. 
As at yet, there are no more than five laboratories in Nigeria that perform DNA sequencing. Many who are in need of these services actually send their samples abroad. As simple as paternity test sounds, many of the companies in Nigeria which render these services send their samples abroad because they lack a Genetic Analyser. The first Forensic laboratory in Nigeria was commissioned in Lagos just in November. Whether it has begun to work or not, I do not know. But what I know is the lapses of our government provides a market for the private sector in Bioscience research in Nigeria. 
Some years ago in the country, we didn't have as many tech hubs as we do now. Something began that revolution and today, there are quite a number of tech start-ups all over the country. It's time to see more Research Laboratory start-ups. It's time to see more investors invest in this area. There really is money in it and although it is not popular news, there's a high demand for it with virtually every university having at least one department somehow related to the Biosciences. 
If we must grow, we must take Bioscience research seriously. There are cures to diseases that will not be found except Bioinformatics methods are utilised, agricultural development that may not come until simple genetic recombination and biotechnology methods are adopted here to a larger extent. And more importantly, dreams of the next generation which may not be realised if these facilities are not brought down here.
 
Max-Harry is a Biomedical Engineering Graduate and works as a Graduate Research Office/Sales Head at African Biosciences Ltd, a Private Molecular Biology Research Laboratory based in Ibadan, Nigeria.
Opinion
AddThis
: 
Featured Image
: 
Original Author
: 
Mercy Ibiagbani
Disable advertisements
: 
E2%80%99s-media-aide-%E2%80%94-not-atiku-himself-%E2%80%94-was-one-who-listed-buharis-corrupt target=_blank>Gbenga Daniel: Atiku's Media Aide — Not Atiku Himself — Was The One Who Listed Buhari's Corrupt Allies
Atiku Abubakar, former Vice President and presidential candidate of the Peoples Democratic Party (PDP), has been exonerated from a statement naming 30 corrupt people working for President Muhammadu Buhari.
According to Gbenga Daniel, Director-General of the Atiku Presidential Campaign Organisation and Deputy Chairman of the PDP Presidential Campaign Council (South), the statement was the personal opinion of Phrank Shaibu, Atiku's Special Assistant on Public Communications — not that of Atiku himself.
Speaking with journalists at the Abuja airport shortly before departing for a PDP presidential campaign rally in Owerri on Tuesday, Daniel described Atiku as "a statesman who is not in the habit of making unguarded and unsubstantiated claims about persons and institutions".
See Also
Corruption
Atiku Names 30 Corrupt People Working With Buhari
0 Comments
1 Day Ago
"The media probably got it wrong and simply elevated personal opinions to that of Atiku Abubakar. They simply cannot be the same," he said.
"Atiku believes in the rule of law, and would not accuse people wrongly especially if no competent court of law has found them guilty. That is what distinguishes Atiku Abubakar from the current APC government, which has elevated deceit and lies to such height in Statecraft."
Shaibu's list of corrupt people working with Buhari contained names such as Bola Tinubu, former Lagos State Governor and National Leader of the APC; Abba Kyari, Chief of Staff to President Muhammadu Buhari; Adams Oshiomhole, former Governor of Edo State and National Chairman of the APC; Abdullahi Adamu, a serving senator and former Governor of Nasarawa State; Babachir Lawal, former Secretary to the Government of the Federation (SGF); Folarin Coker, Lagos socialite and Director-General of the Nigerian Tourism Development Corporation (NTDC) and Lai Mohammed, the Minister of Information.
Others are Tukur Buratai, Chief of Army Staff; Senator Hadi Sirika, Minister of Aviation; Aisha Buhari, wife of the President; Adedayo Thomas, Executive Director, National Film and Video Censors Board; Adamu Muazu, former Governor of Bauchi State; Iyiola Omisore, former Osun State Deputy Governor; Abdulrasheed Maina, former Pensions Board boss; Senator Musiliu Obanikoro, former Minister of State for Defence and Orji Uzor Kalu, former Governor of Abia State.
The list also featured Governor Isa Yuguda of Bauchi State; Senator Godswill Akpabio; Vice President Yemi Osinbajo; Governor Abdullahi Umar Ganduje of Kano State; Alhaji Seminu Turaki, a two-term former Governor of Jigawa State; Alhaji Junaid Abdullahi, Buhari's in-law who is also the Executive Secretary, Border Communities Development Agency (BDCA); Alhaji Aliyu Wammako, a former Governor who is currently in charge of Buhari's campaign in Sokoto State; Hope Uzodinma, the APC governorship candidate in Imo State; Rotimi Amaechi, serving Minister of Transportation and Director-General of the Buhari Campaign Organisation; Alhaji Abdul'aziz Yari, Governor of Zamfara State; Maikanti Baru, Group Managing Director, Nigerian National Petroleum Corporation (NNPC) and Ayodele Oke, the suspended Director-General of the National Intelligence Agency (NIA).
Elections
Politics
News
AddThis
: 
Featured Image
: 
Original Author
: 
SaharaReporters, New York
Disable advertisements
: 
target=_blank>BREAKING: NLC Rejects N27,000 Minimum Wage, Says Govt Inviting Economic Shutdown
The Nigeria Labour Congress (NLC) has rejected the N27,000 recommended by the National Council of State as new national minimum wage for state and private-sector workers.
The body made the recommendation at a meeting in Abuja on Tuesday — the first in the year and only the third in the current reign of President Muhammadu Buhari.
It also recommended N30,000 as the new minimum wage for federal workers.
See Also
Breaking News
BREAKING: Council Of State Recommends New Minimum Wage — But It's Lesser Than N30,000
0 Comments
8 Hours Ago
However, Peter Ozo-Eson, Secretary-General of NLC, told NAN that the federal government, by that action, is inviting a shutdown of the economy.
"The council has no jurisdiction to determine another amount after a Tripartite Committee had submitted its report," he said.
"It is abysmal of government to be delaying the submission of an Executive Bill to the National Assembly and by wrongfully adopting N27,000 through the council of state."
Ozo-Eson said the NLC had scheduled an emergency meeting of its National Executive Council (NEC) for Friday to deliberate on the deadline given to government within which to submit an executive bill to the National Assembly.
"The Federal Government is only projecting a shutdown of the economy with its latest action," he added. "This is because workers should not be held responsible for any development after its NEC meeting on Friday."
LABOR/WORKERS' RIGHTS
Breaking News
News
AddThis
: 
Featured Image
: 
Original Author
: 
SaharaReporters, New York
Disable advertisements
: 
target=_blank>Chris Brown Arrested In Paris For 'Aggravated Rape'
Chris Brown in court
Christopher Maurice Brown, an American singer known worldwide as Chris Brown, has been arrested in Paris for rape and drug violations.
According to CNN, a French judicial source said the singer is accused of "aggravated rape and drug violations". 
Chris brown alongside two others are in custody following a rape accusation by a 24-year-old woman. The singer, who was arrested on Monday, was said to have committed the offence exactly a week ago.
The woman's name was not mentioned for legal reasons, but it was said she met the singer at a nightclub after which she followed him to his hotel room along with other women and three men.
This is not the first time the 29-year-old is having a run-in with the law. In July 2018 after a concert in West Palm Beach, Florida, Brown was charged with felony for allegedly punching a photographer in April 2017.
Brown is expected to appear in court or be released. If he appears in court he might be expected to remain in custody while trial continues or be set free with the option that his passports are seized, thereby frustrating any move for the singer to leave the country.
Several attempts to speak with Chris brown publist at Sony Music did not yield results.
CRIME
Entertainment
Music
News
AddThis
: 
Original Author
: 
SaharaReporters, New York
Disable advertisements
: 
target=_blank>Obasanjo Wants To Return To Aso Rock By Hook Or Crook, Says Tinubu
Bola Tinubu, National Leader of the All Progressives Congress (APC), says former President Olusegun is seeking a return to Aso Rock villa, the country's seat of power, "by hook, crook or utter fantasy".
Tinubu said this in response to Obasanjo's State of the Nation address tagged 'Points for Concern and Action', during which the former Peoples Democratic Party (PDP) Board of Trustees (BoT) Chairman accused President Muhammadu Buhari of harassing his critics and opponents, and plotting to manipulate the 2019 general election.
Buhari has since responded, describing Obasanjo as needing a doctor so he can get well soon, but Tinubu has now joined in the rebuttal, identifying Obasanjo as being responsible for the flaws in Nigeria's political economy since 1999. He alsod escribed him as an "election rigger without peer".
"For Obasanjo to utter such an outrage is that he hopes lighting strikes twice. He was ushered into office after Abacha's demise. He thinks if he can invoke Abacha's name, the same thing will happen again," Tinubu said in a statement released on Tuesday.
"By hook, crook or utter fantasy, Obasanjo seeks to return to Aso Villa, not as an irritating, importuning guest but as a long-term resident. He wants to be back in control. If he cannot be president, then the president better carve from his office a special room for Obasanjo."
He also attacked Obasanjo's bloated sense of self, saying: "Obasanjo thinks he is more than the greatest Nigerian. He thinks himself greater than Nigeria itself. Unless he is allowed to lead the procession, he will groan, grouse and grit. However, neither President Buhari nor the progressive APC have much use for his reactionary policies and his megalomaniac ways. Thus, we shall be forced to endure more of his letters. But enduring such missives is vastly superior and small price to pay for not having to endure a repeat of his unenlightened misgovernance."
THE FULL STATEMENTCHIEF OBASANJO – AT WAR AGAINST HIS OWN DEEDS.
Former President Obasanjo is many things to many people; but he is all things unto himself. His recent contribution to our political discourse wherein he alleges plots to steer the coming elections shows he benefits from an exceedingly faulty memory, is purely shameless or has a most wicked sense of humor. Perhaps all three are facets of his makeup and were equally on display in his latest prosaic display.
The crux of his long tirade was the allegation that INEC is poised to cook the election results. Chief Obasanjo should not get his dander up and waste good ink for nothing. This election will be a free and open exercise of the people's right to choose their leaders. Obasanjo makes fiery allegations against this right but offers no corroborating evidence; he presents only reams of words. This is because Obasanjo is projecting onto the APC the misconduct he would wrought if still in power. Yet, the ways of Obasanjo are not those of the APC. And this difference has meant the better for Nigeria.
Moreover, Chief Obasanjo should be the last to complain about election rigging. His administration was an unalloyed miscarriage of justice and of the best aspirations of the Nigerian people. We all know he was not elected in 1999. He was handed Nigeria on a silver platter; perhaps because Nigeria was so easily given that he went about treating the nation as if it was a less than precious thing; he thought it was a cheap give-away not a privilege to govern this nation.
This man should have positioned himself to be the father of the nation. All the goodwill that could be granted a political figure was bestowed on him. The global economy was such that it fueled our growth. Everyone wanted Nigeria to succeed after emerging from years of noxious military rule. Despite the flawed exercise that rendered him president, we all bit our tongues in hope that he would say and do the right things that would move Nigeria forward.
Instead of being a unifying figure as Commander-in-chief, he lowered himself to being a divisive, vindictive conniver. There was no table which he neared that he did not upset and overturn. There was no one who came into his company for any period of time with whom he did not fall out if he expresses a thought contrary to one of his.
He tried to convert our young democracy into a one party state. His PDP boasted that they would rule for 60 uninterrupted years. Never did they boast that they would govern us well during even one year of the sixty. He could have placed the economy on the path to durable growth and shared prosperity through diversification, industrialization and creation of a social safety net for the poor. Instead, he handed the economy over to a tight group of cronies, turning what should be a modern economy into a version of the mammoth trading companies that dominated the 17th and 18th century. The Transcorp conglomerate was intended to be a throwback to monopolistic enterprises such as the East Indian Company wherein a select handful would control the national economy's strategic heights.
We hoped that Obasanjo would personify statesmanship, thus showing the way to a more benign political culture. Instead, he bickered and feuded with his vice president and mostly anyone who dared remind him that he was human and thus infallible.
Given the vast margin between the good he could have achieved and the nebulous feats that comprise his true record, Chief Obasanjo is the person most responsible for the flaws in the Nigerian political economy since 1999. His ego is as expansive as the firmament but his good deeds would fit into a modest sachet with ample room to spare.
The worst of Obasanjo's record, I have yet to describe. When it comes to elections, he has been a rigger without peer. There is no election which occurred under Obasanjo's watch or in which he participated that did not involve cheating on his part. Even the late President Umaru Musa Yar 'Adua admitted he was the beneficiary of a flawed election engineered by none other than today's vociferous complainant. For Obasanjo to lament over electoral malpractice is tantamount to the ocean complaining that a few raindrops are causing it to get wet.
In his writing, Obasanjo alleges the Osun election indicates rigging will take place in the coming contests. Let's go straight to the truth, Obasanjo has no grievance with the process. His personal history suggests fair process is the least of his concerns. What knocks Obasanjo off kilter is that he could not dictate the result in Osun. He told those in the PDP that he held sway in Osun and throughout the Southwest. They believed him. He led them to defeat notwithstanding the almost impossible voter turnout in PDP strongholds in that state. Obasanjo can only win an election when has the final say over the final vote tally. Otherwise, he is a troubled man.
In an attempt to relieve his trouble, Chief Obasanjo makes reference to a joke about INEC. He says, "The INEC was asked if the Commission was ready for the election and if it expects the election to be free, fair and credible. The INEC man is reported as saying in response, 'we are ready with everything including the results.'" The joke has a touch of humor; we are glad that Obasanjo is not completely devoid of this most human of traits. However, he makes a telling omission by failing to give you the vintage of this bit of sarcasm.
The jest was not born last week. It's vintage is circa 2003- a time when a certain President Obasanjo rode roughshod over INEC. He would summon the nervous INEC chairman to the Villa, proceeding to hector the man until he gave way to Obasanjo's demands. At Obasanjo's urging, INEC improperly published fake election results on the gubernatorial race in Lagos. Not until a public outcry did INEC back away from rigging Lagos. A similar attempt was made in Lagos in 2007. In essence, for Obasanjo to laugh at this joke means he has belatedly developed the ability to laugh at himself.
If Obasanjo was so committed to free elections, how could he countenance Atiku's recent boast of single-handedly rigging elections in the Southwest. Atiku claimed that he took all states for the PDP but left Lagos alone due to some misguided affinity for me. By this statement, Atiku publicly admitted to rigged elections in the SW. Beyond resort to wholesale rigging, Atiku could never deign to be more popular and potent in the Southwest than the panoply of good and decent leaders that guided the defunct AC. Moreover, I can assure you that we did not need Atiku's false beneficence to win the elections in Lagos. The people voted for us and their votes countered the ill-designs Obasanjo and Atiku set in motion. Thus, if Obasanjo cannot chastise Atiku for publicly boasting that he rigged elections, then Obasanjo's display of righteous indignation is but a magician's trick.
His fine words and sentiments come a dozen years too late. These noble things would have greater effect had he placed them into practice when he was at the helm of affairs. At that time, he was powerful so he did as he might. Now that he lacks power, he has taken to preach that which he never did.
In his commentary, he mentions that INEC has a record of past rigging. I wonder if he understands the admission he makes. No other president has exercised such tight control over INEC for as many years as Obasanjo. No president has had the domineering relationship with INEC that Obasanjo enjoyed. If there are reports of past INEC rigging, those reports are of Obasanjo's making. It is the irony of ironies for Obasanjo to complain of the fruit on the table when his was the hand that planted the tree.
Chief Obasanjo tries to further confuse matters by pointing to the case of the CJN's assets declaration as evidence of future vote-rigging via tampering with the judiciary. Again, Obasanjo goes into a personality shift. For years, Obasanjo has boasted of himself as our corruption fighter nonpareil. The very aim of this current letter is to attack imagined INEC malfeasance. Yet, with regard to the CJN, he blithely ignores the large cache of dollars in the CJN's account and the millions of dollars that passed through the accounts. Obasanjo seems unbothered by the unexplained presence of such sums. Perhaps Obasanjo's nonchalance regarding the money is that he expected the funds there because he knows both the origin and reasons for the trove.
Chief Obasanjo sinks so low as to suggest that the VP, during the exercise of his official duties, was taking the PVC numbers of market women and traders. This statement reveals the bilious nature of the man. Obasanjo even quotes the notorious Bode George in claiming that the VP was "gutting our collective treasury" by giving loans of N10,000 to market women under the administration's empowerment programs. 
What? Giving money to poor people to enhance their lives and escape the maw of poverty is, by PDP metrics, gutting the collective treasury. If helping the poor is gutting the treasury, Atiku's privatizing large chunks of the economy into his own pocket must have been seen by the PDP as a vital public service. Jonathan and his Petroleum Minister's siphoning government coffers of several billion dollars to enrich the already-rich must have been viewed by the PDP as the epitome of a social safety net. Obasanjo's and the PDP's disdain for the common person could not be clearer.
Obasanjo should be ashamed to even raise this issue. When he was president, the economy was on an easy sledding due to positive global trends. Obasanjo did not raise a finger to do anything for the poor. He and Atiku were champions of trickle-down economics. If anything good trickled down to the poor it was by accident. Obasanjo left the poor unattended because he cared nothing for them. Poverty increased under his cold indifference. Not one meaningful social program was established during his watch. The banking and pension deregulation he brought were geared to profit the wealthy CEO's and managers of these financial entities. The malpractices attendant to these deregulation fiascos extinguished the savings of millions of Nigerians. In reliance on these artifices of Obasanjo and his ilk, many Nigerians were thrust down the lower rungs of the poverty they so desperately sought to avoid. Obasanjo's allies gobbled the savings of the poor and still feast on them to this day.
Chief Obasanjo is one of the last people to preach to anyone about using public funds to care for the poor. He had the gall to fret that funds should not be given to the urban poor because they are not poor enough. But his grouse does not show any defect in the administration's program. His complaint shows the defect in Obasanjo's humanity or lack of it. To complain that some people are not poor enough for his liking is to reveal that seeing human suffering does not motivate him to cure it. He would rather that people suffer it the more. Your unease and distress becomes his entertainment or at least evidence he is superior to the common man. Watching a laborer struggle against penury is no more than a spectator sport for Obasanjo.
The most fantastic of all his claims is that this administration has returned Nigeria to the days of Abacha. If this were true, the press would be constantly closed. Obasanjo would be constricted in writing such letters. Elections would not be upon us. Atiku would not be able to freely campaign and the diversity of opinion in the public space would be suppressed.
For Obasanjo to utter such an outrage is that he hopes lighting strikes twice. He was ushered into office after Abacha's demise. He thinks if he can invoke Abacha's name, the same thing will happen again. By hook, crook or utter fantasy, Obasanjo seeks to return to Aso Villa, not as an irritating, importuning guest but as a long-term resident. He wants to be back in control. If he cannot be president, then the president better carve from his office a special room for Obasanjo.
Obasanjo thinks he is more than the greatest Nigerian. He thinks himself greater than Nigeria itself. Unless he is allowed to lead the procession, he will groan, grouse and grit. However, neither President Buhari nor the progressive APC have much use for his reactionary policies and his megalomaniac ways. Thus, we shall be forced to endure more of his letters. But enduring such missives is vastly superior and small price to pay for not having to endure a repeat of his unenlightened misgovernance.
Elections
Politics
News
AddThis
: 
Featured Image
: 
Original Author
: 
SaharaReporters, New York
Disable advertisements
: 
target=_blank>President Buhari: The Sickest Of Them All By Bayo Oluwasanmi
The Pandora's Box of who is the sick man between former President Olusegun Obasanjo and incumbent President Muhammadu Buhari was opened Sunday night by Garba Shehu, Senior Assistant to President Buhari (Media and Publicity). Shehu's statement was in response to Obasanjo's characterization of Buhari as a president who is sick in "body, mind, and spirit."
I am not a fan of Obasanjo or Atiku. I detest both men. But for the first time, I agree with Obasanjo that Buhari is a sick man. We all know the medical history and record of Buhari. I am not going there. However, there are other valid and verifiable proofs that Buhari is the sickest of them all.  
Here's why:
Buhari is suffering from advanced dementia and senility. He's absent minded. He has poor judgment. He never learns or grows with the presidency. He makes the same mistakes over and over again. 
As a sick president, he wonders and wanders about. He doesn't really know what's going on in his administration. He doesn't know the people he appointed as ministers and heads of federal agencies. It took him six months to get his cabinet in place. The old military saying captures leadership in a nutshell: "There are three types of leaders: Those who make things happen; those who watch things happen; and those who wonder what happened. Buhari is a president who watches things happen and wonder what happened. 
Because he's a sick president, he's nothing but trouble for the nation. He's unprepared to lead. His only concern is for himself, his immediate family, and his kinsmen. Being a sick president, he has no foresight, no drive, no energy, no innovation, no creativity, no enthusiasm. He's unwilling to take risks. He surrounds himself with thieves and fools.
Being sick to the marrows, he doesn't know where he's going, where he's taking the people, and where Nigeria is headed. A sick President Buhari is a tragedy for Nigeria. Buhari as a sick president wants the rewards of the presidency – the travel, the food, the wine, the money, the fame, the popularity, the influence, the power – but doesn't want the responsibilities of leadership – the risk taking and decision making. In most cases, creativity and vision is the answer to problems of governance. But a sick president like Buhari cannot cast a vision, or call for innovation, and creativity. 
In the tumultuous days ahead, in the open season of the presidential campaign, Nigerians are worried about the intellectual and leadership capacity and capability of a sick Buhari for another four years. To be sure, the new president will not be a 'saviour' of Nigeria and Nigerians. Nevertheless, it is vital that the Nigerian people choose a healthy, energetic, strong, and vibrant president in "body, mind, and spirit."
And one more thing: Nigerians expect the new president to be driven by fearless ideas…  
Let's go there!
bjoluwasanmi@gmail.com
Opinion
AddThis
: 
Original Author
: 
Bayo Oluwasanmi
Disable advertisements
: 
E2%80%98onnoghen-must-go%E2%80%99-%E2%80%98due-process-must-be-followed%E2%80%99-%E2%80%94-pro-and-anti-onnoghen-protests-rock target=_blank>'Onnoghen Must Go', 'Due Process Must Be Followed' — Pro And Anti-Onnoghen Protests Rock CCT
Two rival groups on Tuesday led protests at the premises of the Code of Conduct Tribunal (CCT) in relation to its trial of Walter Onnoghen, the Chief Justice of Nigeria (CJN), one asking him to quit the office and the other asking for due process to be followed in the trial.
The anti-Onnoghen protesters, who came together under a civil society group 'Our Nation First', asked the CJN to step down. 
The group said that the sanctity of judiciary must be protected and must not be brought to a disrepute because of selfish interest.  
The placard-carrying protesters stormed the court chanting Onnoghen-Must-Go songs. 
Some the inscriptions on their placards read: 'No One Is Above The Law', 'Onnoghen Must Resign Now', 'Free Judiciary From Corruption' and 'Respect The Law of Land'.
The group urged the number one law officer to follow the right path of honour by resigning from his position before being disgraced out. 
Also, pro-Onnoghen protesters who are mainly lawyers, under the aegis of Advocate for Peoples' Rights and Justice (APRJ), asked the government to follow due process in the trial of CJN. 
The group condemned the hurried handling of the matter without recourse to the procedures for the trial of a judicial officer in any court of law. 
Speaking to journalists, its coordinator, Barr. Victor Giwa stressed that the group is not opposing the trial of Onnoghen but due process must be followed. 
 He called on international community to rise up and defend the democratic process in the country.
ACTIVISM
Corruption
CRIME
Legal
Politics
News
AddThis
: 
Featured Image
: 
Original Author
: 
SaharaReporters, New York
Disable advertisements
: 
target=_blank>Political Grandiloquence Soaked In Generation Of Landmarkism By Adedokun Seyi
My online friends are very funny with some bi-faceted idea of the new world we are in. This new generation has been bangled into believing in the  crass conduct of overnight politics. I have  friends who are interested in the engagement of partisanism, and I have many of them with their locally made patched and gravy excellence of how to make the best. The debate contest on January 19 at NEDG and the inconspicuousity of the reaction of the PDP presidential candidate roped by the action of the APC candidate could have been a sail-able excuse if they were not sandwiched with statements filled with bastion and theft of emotion.
The Presidential debate came in full handy with the presence of Kingsley Moghalu, Fela Durotoye and Oby Ezekwezili and was supposed to be made interesting with the presence of the duo of Atiku Abubakar and Mohammadu Buhari. As the debate stepped up, we received news from Atiku that he couldn't attack Buhari in his absence. And Festus Keyamo also issued a statement to state the reasons for his bosses absence.  
What is the misconstruction about this? Itse Sagay had also said Buhari did not need to attend a debate where he would only speak headlong with motivational speakers. The Chairman of the presidential advisory committee wouldn't have said that if he finds someone to remind him of his Seniority in the Nigerian advocacy. It was a stunning moment of expectation to see if Buhari would not be available. The presidential candidate and his vice president were later reported to have attended a commissioning program – which birthed a question of schedule. Yes, do they lack schedule? They obviously knew about the debate beyond the day. The Vice Presidential debate was held in December, and so far, disorganization could not have dawned on them over the night, but we heard, they wouldn't be able to attend a program that could be postponed for a debate that happened at the President's doorstep. This ushered three aspirants which Nigerians are not ready to vote for and hence, leading us to a nation of landmarkism.
These old people have given enough marks to be remembered. The manner in which we acolyte after the political will of the oldies is alarming and futuristically prophetic. We have no hope for the newbies: the newbies who were even once the minister of education, deputy governor of CBN and a strong public speaker who can be an exemplar of Obamaism.
In 2018, Buhari made a talk where he gave an evidence that all the 60% of Nigerian youth are lazy: they want money cheaply and so on. This man went country to country to make the imaginations of investors opaque about the royalty, loyalty, dignity and integrity of Nigeria and Nigerians.
For the umpteenth time, the present political bigotry hovering over everyone's innocence is just a crass mask on intelligence. Some people had started their form of suck, to stop anyone that would affect his (Buhari's) re-election. I can't blame choices, but I can only blame reasons for choosing.  
The last presidential debate saw three people appearing at the NEDG on January 19 with their plans well tabled before everyone, but I think we are sweetened by the prison we've put ourselves. Einstein said you cannot provide a solution the same way you've created the problem. Let's forget the absence of these two people at the debate. Why should you even expect them? The Nigerian-Americans are supporting someone who lacks objectivity. Someone who swore that he will privatize NNPC even if they would kill him or the other who does not even understand a simple ranching and route? Absconding from the debate is double standard for APC which was obviously lack of schedule. Then the PDP, who was not available to sell his idea to Nigerians, but wanted to attack Buhari is an albatross to sensibility. Election is not about voting for whom you think will win, or who has the highest chance, but it's about whom you want to win,.whom you know will save you from this hunger that is wrecking your life and making you to think it's for highest bidder.
The idea that your political structure has taught you to support the highest bidder will later lead you to curse that bidder himself – a journey of four years filled with political demeanor. You need a President of data and analysis. You need people who solve problems based on statistics and not a move to only give crumbs to hungry Marketers and illiterates. You need people who won't read plans on paper and leave it on paper. You need people who would speak to the public and look to your face. Buhari and Atiku are hell no. But you see, we shall all see the result. This generation of thinkers is just a joke filled with political dunce and those political bigotry oldies are laughing at us. The person that supported not too young to run is now running against the young.
Why do we deserve this? Why do we really have the fear of doing a new thing? It's not about trying new people, it's about weighing, it's about having the best. We have a former deputy governor of CBN and former Minister for Education contesting. These are products of freedom and independence. But we want to engage in recycling.
Adedokun S. OWriter|Journalist| 
Opinion
AddThis
: 
Original Author
: 
Adedokun Seyi
Disable advertisements
: 
The Code of Conduct Tribunal (CCT) has set aside subsisting orders of a Federal High Court and the National Industrial Court (NIC) restraining it from proceeding with the case between the Federal Government of Nigeria (FGN) and the Chief Justice of Nigeria (CJN), Walter Onnoghen, over fraudulent declaration of assets.
The three-member panel chaired by Justice Danladi Umar ruled that the order issued by the two courts directing the tribunal to discontinue the case are not binding on the tribunal. It declared the orders null and void. 
Danladi held that the tribunal was established by the constitution and could not be stopped by orders of the two courts.
He therefore ruled that the tribunal will proceed with the case, and he directed the defendant to move his preliminary application challenging the jurisdiction of the tribunal. 
A member of the panel, Julie Annabor, concurred with the position of the Chairman in setting aside the order of the courts. 
In his own ruling, Atedze William, the only member with dissenting judgement, held that the tribunal is a creation of the Nigerian constitution and the decision of the High Court is binding on the tribunal, as the tribunal cannot operate in isolation.
He held that the status quo be maintained and parties should allow the matter to be determined by the court of appeal on January 24, 2019. He therefore asked the court to adjourn the matter 'sine dine' as argued by the defence counsel, Wole Olanipekun. 
The matter has been adjourned till January 28, 2019.
Corruption
CRIME
Politics
Breaking News
News
AddThis
: 
Featured Image
: 
Original Author
: 
SaharaReporters, New York
Disable advertisements
: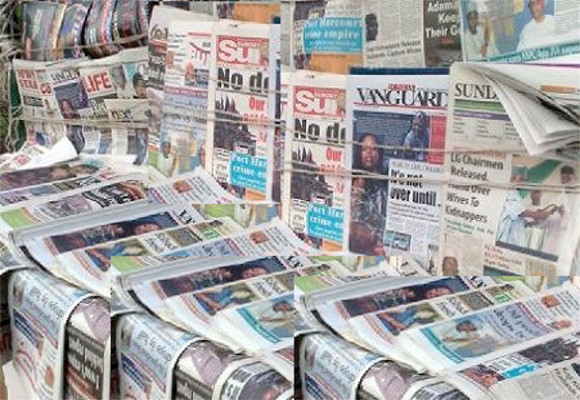 You can also check Sahara Reporters Newspaper Headlines Today