Sahara Reporters Latest News

Friday 4th January 2019

Sahara Reporters Latest News Today and headlines on some of the happenings and news trend in the Country, today 04/01/19

Read also Leadership Newspapers News Today Friday 4th January 2019
target=_blank>Legality Of The Siege At The Residence Of Senator Dino Maleye By The Police By Stanley Imhanruor
Dino Melaye
Dino Melaye
The public space has been awash with commentaries as to the illegality and unfairness of the siege laid at the residence of distinguished Senator Dino Melaye (Dino) by men and officers of the Nigeria Police Force. Unfortunately, most of those commentaries have only weighed heavily on morality and political sentiments.
The beauty of law is that it is no respecter of persons. Insofar as the due process of law is followed in proceeding against any individual perceived to have run fowl of the law, it is legally irrelevant that the timing of the arrest of the individual in question is "politically motivated" or that the arrest is coming on the heels of an electoral contest between the individual and his political opponents. After all, we have seen in this country were a man was elected a senator of the Federal Republic of Nigeria while in detention.
Therefore, as ministers in the temple of justice, we have an abiding responsibility to God and to humanity to rise above the fray and the cacophony of voices and point to the right direction subject however to judicial intervention and resolution in the long run.
One thing that has remained constant like the northern stars in this Police and Dino imbroglio is that Dino was sometime in July 2018, duly invited by the police authority to turn in himself for interrogation and investigation over alleged criminal conspiracy and attempted culpable homicide – shooting of one Sgt. Danjuma Saliu, attached to 37 Police Mobile Force while on stop and search duty along Aiyetoro Gbede, Mopa Road, Kogi State and he spurned the police invitation.
The distinguished Senator Dino did not approach any court for a restraining order against the Police in that regard. The police authority for reasons best known to it, chose to activate the due process of law in arresting and prosecuting Dino at a time like this – less than six weeks to the generally elections in which the senator is also seeking re-election to the Senate.
What does the law say in this respect? Section 12 of the Administration of Criminal Justice Act (2015) (ACJA) unequivocally states thus:
" 1. where a person or police officer acting under a warrant of arrest or otherwise having authority to arrest, has reason to believe that the suspect to be arrested has entered into or is within any house or place, the person residing in or being in charge of the house or place shall, on demand by the police officer or person acting for the police officer, allow him free access to the house or place and afford all reasonable facilities to search the house or place for the suspect sought to be arrested."
2. Where access to a house or place cannot be obtained under subsection (1) of this section, the person or police officer may enter the house or place and search it for the suspect to be arrested, and in order to effect an entrance into the house or place, may break open any outer or inner door or window of any house or place, whether that of the suspect to be arrested or of any other person or otherwise effect entry into such house or place, if after notification of his arrest and purpose, and demand of admittance duly made, he cannot otherwise obtain admittance."
The police can therefore lawfully maintain the siege at Dino's residence whilst perfecting plans to break into same since they have reasonable suspicion or believe that Dino is in the premises. Dino has dared the law by spurning police invitation without recourse to the court of law which has always been the last hope of the common man.
In the unlikely event that the police choose to forcefully break into Dino's residence to effect his arrest if found therein, the police MUST however use reasonable force in the circumstance to avoid fatality as occasioned in the case of Ibukunle v. State (2007) LPELR 8086, where some police officers broke into a house to arrest a suspect but one of the arresting officers unlawfully shot dead the suspect who eventually turned out to be the wrong person and not the suspect sought to be arrested. The trigger happy police officer in that case was convicted and sentenced to death by hanging and the judgment trial court was affirmed by both the Court of Appeal and Supreme Court.
The seeming public outcry against the police siege is simply a storm in a tea cup. The police authority should ordinarily move swiftly and clinically in putting the whole matter to rest. It is immaterial that the election in which Dino is a factor or participant is in the offing. Dino and his team ought to be smarter in the circumstance. They know what to do but the due process of law must not unnecessarily be confused with the politics and electoral contest of February 2019. Nigeria as a country must at all times function maximally whether in election season or otherwise. It was Lord Atkin who as far back as 1941 in the celebrated case of Liversidge v. Anderson (1941) UKHL 1, opined with inimitable judicial flavor thus:
"In this country amidst the clash of arms the laws are not silent. They may be changed but they speak the same language in war as in peace…"
Accordingly, government institutions and the citizens should comport themselves creditably well and in the process make it clear like never before that in this great nation Nigeria, amidst the clash of political interests from varying political actors the laws are not silent. They may be changed in due course but they speak the same language whether before, during or after every electoral contest for the good and progress of the country.
It is however suspected that the police may have chosen not to deploy the instrumentality of section 12 (1) of the ACJA by breaking into the residence of Dino to effect his arrest (that is, if he is truly in the premises as claimed by the police authority) since the distinguished senator had once shown that he is indeed suicidal and volatile. Wisdom they say is profitable to direct and I sincerely believe that is what is playing out in relation to the unusual restraint been exhibited by the police in this instance.
In all, Dino is respectfully advised to surrender to the police as a distinguished senator that he is and so remains or approach the court as the court is readily available to protect him against any perceived tyranny and high handedness by the police and the police should on its part beat a tactical retreat as Dino can always be arrested at any other time apart from now. It is difficult to beat a drama king in this kind of drama.
Stanley Imhanruor Esq.
2/1/2019
Opinion
AddThis
: 
Original Author
: 
Stanley Imhanruor Esq
Disable advertisements
: 
E2%80%94-why-should-he-be-governor-again target=_blank>Tonye Cole: Wike's Hit Squads Wasted Entire Families — Why Should He Be Governor Again?
Tonye Cole, the governorship candidate of the All Progressives Congress (APC) in Rivers State, says Nyesom Wike, the state Governor, lacks the moral right to seek a second term in office.
He challenged Wike to publish his achievements since he began his tenure as Governor, noting that his hit squads wasted entire families.
In a statement issued by Ogbonna Nwuke, spokesperson to the APC governorship candidate, Cole claimed that Wike "squandered the opportunity to write his name in the history books" by turning against the people after being elected Governor.
His words: "Rivers people gave him a chance to serve them in 2015 after the abracadabra that took place. Rather than work for them, Wike turned against them and chastised them from Day One. Rather than keep the people safe, heads of innocent and defenceless persons were gruesomely cut off. Whole families were wasted by hit squads, while property worth millions of naira were destroyed in several parts of the state.
"Three years down the line, the Governor who has squandered the opportunity to write his name in the history books wants a second chance. Even members of his party who have seen how bad he is, are not looking forward to a Wike second term.
"We challenge the Rivers Governor to tell Rivers people what he has done with billions of naira belonging to them. Before asking for a second tenure, Wike should tell Rivers people where he kept N117billion that the EFCC says has been stolen from the coffers of Rivers State. Wike should tell Rivers people where he is getting the billions of naira that he is using to buy them out of their land and acquire palatial structures all over Port Harcourt.
"He should tell us why we have the highest unemployment rate in the country despite billions of naira that are flowing into the State. He should tell them why we are No 1 in all the wrong places, insecurity, waste mismanagement, occurrence of HIV and the national misery index."
He urged the people of Rivers to support Cole, stating that "Cole knows that the greatest task of any responsible government is to protect lives and property. This is why Rivers people should ignore Wike's appeal for a second tenure and vote APC".
Elections
Politics
News
AddThis
: 
Featured Image
: 
Original Author
: 
SaharaReporters, New York
Disable advertisements
: 
E2%80%94-huriwa-gives-inec-48-hours-rescind-new-appointment-buhari%E2%80%99s-niece target=_blank>'It's Like Match-Fixing' — HURIWA Gives INEC 48 Hours To Rescind New Appointment For Buhari's Niece, Amina Zakari
A non-governmental organisation and pro-democracy group, the Human Rights Writers Association of Nigeria (HURIWA), has given the Independent National Electoral Commission (INEC) 48 hours to rescind its appointment of Amina Zakari to head its electoral committee for the collation of results.
HURIWA likened the appointment to "match-fixing", saying it shows clear signs that the forthcoming presidential poll has already been "technically manipulated", following the choice "of a biological relation of President Muhammadu Buhari, Mrs. Amina Zakari, to head the core committee to co-ordinate the collation of results of the general election".
HURIWA has also asked the National Assembly to declare a state of electoral emergency and pass a vote-of-no-confidence in the hierarchy of the Independent National Electoral Commission (INEC).
They have also supported calls for dissolution of the election management board and the appointment of a new team of "impartial and patriotic Nigerians to head the electoral umpire and conduct free, fair, transparent and unbiased general election".
A statement by Comrade Emmanuel Onwubiko and Zainab Yusuf, the group's National Coordinator and National Media Affairs Director, respectively, read: "We have just ended a six hours long national emergency parley in Abuja of our core national leaders and the leaderships of over 35 non-governmental organisations and our attention dovetailed into the emerging but very extensively ethically damaging national emergency now occasioned by the illegal and immoral appointment of Mrs Amina Zakari, the blood relation of President  Muhammadu Buhari, to  head the collation of results team for the most strategic national election in Nigeria's nascent democracy, in which her uncle, President Muhammadu Buhari, is desperately interested in winning a second tenure and is hotly contested by some distinguished Nigerians.
"This aberration of this heavily compromised INEC is like making a sister of a goalkeeper of one of the two competing football teams as the central referee of the most competitive finalists' match and you expect that there will be fair play and justice. Doing such a morally damaging action is like match-fixing. What has happened today in INEC, with the ill-advised decision of Yakubu Mahmood to give the most sensitive appointment to the biological sibling of a major contender in the same electoral contest, amounts to the electoral equivalent of match fixing.
"This current chairman of INEC is surely an agent of destabilisation and electoral manipulation. We have, on many occasions asked for the removal of the duo of the chairman of INEC and the niece of the president, Mrs Zakari Amina, who is a national commissioner in INEC because we have always maintained that she has played less than dignified roles as INEC's national commissioner in the last three years to such an extent that almost all of the elections conducted  in the last three years in which she played pivotal supervisory roles have always ended up being manipulated in favour of the political platform of her uncle and the All Progressives Congress whose tendencies have whittled down the integrity and credibility of the electoral  process in the country.
"We are giving the INEC chairman 48 hours to rescind this toxic decision or the organised civil society community will meet and take a range of actions to draw the attention of the global community to this criminality and outright rigging that has already started to unfold.
"Nigerians of good conscience must reject this criminality of INEC and we call on the National Assembly to rescue the February presidential election from the clutches of hawks in the presidency bent on rigging the election by all means and foisting an unpopular winner on Nigerians, which may snowball into long drawn civil strife with broad-based consequences for the survival of constitutional democracy.
"Nigeria is about to be destroyed through carefully choreographed electoral heist and the world watches without acting to stave off the danger which could constitute the greatest threat to Africa and the world."
Elections
Politics
News
AddThis
: 
Featured Image
: 
Original Author
: 
SaharaReporters, New York
Disable advertisements
: 
target=_blank>Security Guards Protecting NNPC Pipelines Protest Non-Payment Of 22-Month Salary Arrears
Oil Pipeline in Nigeria
Private security guards attached to the Nigerian National Petroleum Corporation (NNPC), and who protect oil pipelines from Lokoja to Kaduna, have staged a peaceful protest to demand the payment of their 22-month salary arrears.
According to NAN, the workers blocked the entrance to the NNPC Depot at Awawa, Abaji Area Council, FCT and refused entry to staff, petrol tankers and visitors.
The security guards are employees of MRS Limited, and they carried placards bearing inscriptions such as: 'Pay us our 22-months salaries', 'We are not slaves' and 'We will block Abuja-Lokoja Road if we are not paid'.
Alhaji Abdullahi Kaja, spokesman of the workers, lamented that since MRS Limited took over, things have been different compared to when they were working directly under the NNPC, during which they were paid as and when due and received other benefits.
"Other security guards doing the same work at Warri, Port Harcourt and Katsina, have been paid, but we at Lokoja-Kaduna axis have not been paid. When we were working directly under the NNPC, our salaries were constant and we worked under good conditions. But when MRS Limited took over, there is no provision for even torch lights, raincoats and rain boots to enable us work properly. All we want is our salaries paid, as well as going back to work directly under the NNPC and not MRS Limited," Kaja said.
He called on the government to intervene in order to resolve the dispute, and forestall the breakdown of law and other.
Another worker, Muhammed Hassan, accused the management of MRS Limited of being insensitive to their plight.
Alhaji Sani Mohammed, the Abaji NNPC Pumping Depot manager, declined comments, stating that MRS Limited was responsible for the security guards and was in better position to address the media.
LABOR/WORKERS' RIGHTS
NNPC
Oil
News
AddThis
: 
Featured Image
: 
Original Author
: 
SaharaReporters, New York
Disable advertisements
: 
target=_blank>Wizkid Reveals His One Target For 2019
Nigerian singer, Ayo Balogun, popularly known as Wizkid, has revealed his main plan for the new year.
Sahara TV caught up with the singer after his 'VIP Experience' concert at Eko Convention Centre, which held in December. 
He said he had had an amazing year in 2018 and he plans to make more money in 2019. 
Asked what his plans for 2019 were, he simply responded: "More money, gbayi".
Entertainment
News
AddThis
: 
Featured Image
: 
Original Author
: 
SaharaReporters, New York
Disable advertisements
: 
E2%80%99t-have-money-buy-cars-says-peter-obi target=_blank>My Two Graduate Children Don't Have The Money To Buy Cars, Says Peter Obi
Peter Obi, vice-presidential candidate of the Peoples Democratic Party (PDP), says two of his children who are graduates and are already working do not own cars yet because they cannot afford one.
Speaking in Agulu in Anaocha Local Government Area of Anambra State during a lecture organised in his honour by Agulu Peoples Assembly on Thursday, Obi said his children still board buses and tricycles for public transport.
He explained that even though "some people don't like it", this will not change as his children must make the money to buy cars for themselves rather than expect him to buy for them with his own money.
"I have two graduates who are working, a boy and a girl, and the two of them don't own any car because they haven't made enough money to buy a car," he said.
"They were here for the Christmas, and I was talking to some people about them and the person said he saw my son and that he always jumps on buses and tricycles.
"Some people don't like it that way. They believe I am rich and that my children should not be trekking, and that they should be provided cars. But I believe they do not have the money, so they have to trek.
"Who will give them cars — is it me? My money is my own, so they should work for theirs."
Obi described himself as incorruptible, saying he wasn't contesting to make money but to join in the building of a better Nigeria.
"I have been five years out of government, and no one has come to say any one naira was missing in government under my watch. EFCC can come and probe me if they like, I am not afraid," he said.
"I am not here to campaign to my people because I come from here and you know what I did in Anambra. Just give me the opportunity and we will change Nigeria, and the country will start working again."
Corruption
Elections
Politics
News
AddThis
: 
Featured Image
: 
Original Author
: 
SaharaReporters, New York
Disable advertisements
: 
target=_blank>For 'Respecting Media Rights', Nigeria Media Merit Award Picks Buhari As Grand Patron
The Board of Trustees (BoT) of the Nigeria Media Merit Award (NMMA), one of the two oldest indigenous awards for print and broadcast journalists in the country, has decorated President Muhammadu Buhari as its Grand Patron.
At the event, held at the State House in Abuja on Thursday, former Director-General of the Nigerian Television Authority (NTA), Engr. Vincent Maduka, who led the delegation, said Buhari was qualified to be Grand Patron because he "respect the rights of the media to practice, without any hindrance".
According to a statement by Femi Adesina, Special Adviser to the President on Media and Publicity, the organisation noted that under President Buhari, no media house has been shut, and the first ever campus television licence was awarded to the University of Lagos under the chairmanship of veteran Mass Communication teacher, Professor Ralph Akinfeleye.
Maduka said the NMMA was established in 1990, to promote excellence in Nigerian media, and has hosted 26 grand award presentations, with the latest holding just a week ago, adding that part of its activities include the promotion of patriotism, and unity of the country.
In his remarks at the decoration, Buhari appreciated the confidence reposed in him by Nigerians from different walks of life, stating that: "I won't disappoint".
The President described the investiture as "a timely honour", adding that he had known a good number of the members of the NMMA board, "since the time I didn't even know I would be here".
Despite NMMA's claims, security agencies under Buhari's watch have trampled on journalists' rights, two of the latest being the detention of Premium Times journalist Samuel Ogundipe by the Police and the lenghty detention of Jones Abiri by the Department of State Services (DSS).
Journalism
News
AddThis
: 
Featured Image
: 
Original Author
: 
SaharaReporters, New York
Disable advertisements
: 
target=_blank>BREAKING: Air Force Releases Names Of Five Officers Killed In Borno Helicopter Crash
The Nigerian Air Force (NAF) has said it lost five officers in the helicopter crash that occurred in Borno on Wednesday night.
The helicopter crashed during counter-insurgency operations, while providing air support to troops of 145 battalion at Damasak in northern Borno.
See Also
Breaking News
Air Force Helicopter Crashes During Anti-Boko Haram Operations In Borno
0 Comments
18 Hours Ago
Air Commodore Ibikunle Daramola, Director of Public Relations and Information of the Nigerian Air Force, disclosed the death of the five officers in a statement issued on Thursday.
The statement read: "It is with a heavy heart that I announce the death of the 5 crew members who were on board the Nigerian Air Force (NAF) Mi-35M Helicopter which crashed in combat yesterday, 2 January 2019, while providing close air support to troops of 145 Battalion, Damasak in Borno State. The deceased personnel, whose remains have been recovered to Maiduguri, are:a. Flight Lieutenant Perowei Jacob – Pilot in Command; b. Flight Lieutenant Kaltho Paul Kilyofas – Co-Pilot; c. Sergeant Auwal Ibrahim – Flight Technician; d. Lance Corporal Adamu Nura – Gunner;e. Aircraftman Meshack Ishmael – Gunner.
"These gallant fallen heroes made the supreme sacrifice in the service of our Fatherland, for which the NAF, and indeed the entire Nation, owes them an unending debt of gratitude. The Chief of the Air Staff (CAS), Air Marshal Sadique Abubakar, on behalf all officers, airmen, airwomen and civilian staff of the NAF, commiserates with the families of the 5 fallen heroes and prays that the Almighty grants their souls peaceful repose. The CAS was in Maiduguri today, 3 January 2019, to convey the condolences of the Commander-in-Chief of the Armed Forces of Nigeria, President Muhammadu Buhari, to personnel of the Air Task Force Operation LAFIYA DOLE over the unfortunate loss. While in Maiduguri, the CAS also received a condolence visit from the Chief of Army Staff, Lietenant General Tukur Buratai.
"The NAF appreciates the overwhelming support shown by the general public to the Service over the sad incident. We continue to solicit your understanding and support as we daily strive to ensure the security of Nigeria and Nigerians."
Boko Haram
Insurgency
Military
News
AddThis
: 
Featured Image
: 
Original Author
: 
SaharaReporters, New York
Disable advertisements
: 
E2%80%99s-residence target=_blank>Abuja Court Refuses To Order Police To Leave Melaye's Residence
The Federal High Court in Abuja on Thursday rejected an application for an order directing the Police to leave the Abuja residence of Dino Melaye, the senator representing Kogi Central at the National Assembly.
Officers of the Nigeria Police Force (NPF) have been stationed at the lawmaker's residence since Friday, in the bid to arrest him for his alleged culpability in the shooting of a policeman in July 2018. The Police have shot tear-gas cannisters and adopted other means to get Melaye to come out, and have vowed not to leave the residence until he surrenders himself for arrest.
See Also
Human Rights
On Day 3 Of Siege, Police Fire Tear-Gas Canisters Into Melaye's House
0 Comments
4 Days Ago
Ruling on an ex parte application filed on behalf of the lawmaker, seeking an order to get the Police to leave his house, Justice N.E. Maha refused to grant the application.
The judge, however, chose to grant accelerated hearing to the main suit.
Police
News
AddThis
: 
Featured Image
: 
Original Author
: 
SaharaReporters, New York
Disable advertisements
: 
Abdullahi Bello Bodejo, President of the Miyetti Allah Association, addressing a press conference in Abuja on Thursday.
The Miyetti Allah Kautal Hore Fulani Socio-Cultural Association has called on Higerians to reject the presidential candidature of Atiku Abubakar of the Peoples Democratic Party (PDP) because he "hates" Fulani pastoralists.
The association also says the 2018 report of Amnesty International Nigeria on the clash between farmers and herders is "false and unsubstantiated".
The group disclosed this on Thursday in Abuja at a press conference at the end of an emergency meeting.
According to Abdullahi Bello Bodejo, National President of the association, after thorough review of the report, the group found that a substantial part of it "is not only false, but written to satisfy their paymasters and further stoke the conflicts".
He noted that the "hired Amnesty International researchers did not deem it fit to interview the leadership of the herders and families of herders affected by the conflicts in the areas they claimed to have visited".
Bodejo explained that the association had collaborated with security agencies to find solutions to the farmers/herders conflict, and called on government to closely monitor the activities of the organisation, particularly their source of funding.
He faulted the hasty conclusion of the report, adding that the fact that "it was quick to dismiss the efforts of the security agencies in ending the conflicts suggested clearly that Amnesty International activities in Nigeria have been hijacked by mercenaries".
Meanwhile, he condemned the "desperation of Atiku Abubakar, the presidential candidate of Peoples Democratic Party (PDP), for feasting and capitalising on the report with the view to garnering political capital from the farmers/herders conflict" and "called on Nigerians not to only condemn him for the hate and naked dance in the market place, but to totally reject him as presidential candidate".
According to Boyejo, Atiku's intentions are inimical to progress, development and peaceful coexistence of the country.
He continued: "We are calling on His Royal Majesty, the Lamido of Adamawa, to strip Atiku Abubakar of his title as Waziri Adamawa for his open hatred for Fulani pastoralists, and surrounding himself with ethnic and merchants that have been profiling the Fulani race and calling for their genocide.
"We are consequently directing all our members nationwide and other Fulani groups to embark on massive campaign against the presidential aspiration of Atiku Abubakar, because he does not mean well for the pastoralists and the country."
He also appealed to President Muhammadu Buhari to instruct security agencies to monitor Atiku, "considering the volatile and inciting statement he made against herders".
Elections
Politics
News
AddThis
: 
Featured Image
: 
Original Author
: 
SaharaReporters, New York
Disable advertisements
: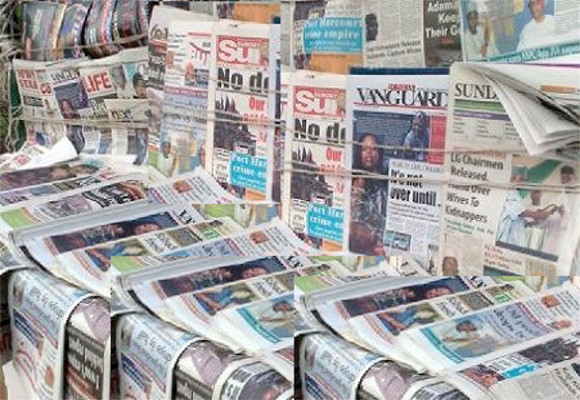 You can also check Sahara Reporters Newspaper Headlines Today