Sahara Reporters Latest News

Thursday 3rd January 2019

Sahara Reporters Latest News Today and headlines on some of the happenings and news trend in the Country, today 03/01/19

Read also Leadership Newspapers News Today Thursday 3rd January 2019
E2%80%98leke-otunuga target=_blank>Character In Context: Sowore Versus The Faux Pas Of Our Political Hypocrisy By Dr. 'Leke Otunuga
Character is generally referred to as the distinct qualities (moral, temperamental, natural, mental, psychological, etc.) of a person that distinguish them from others ( . The reference to a person's character is, ipso facto, a reference to the quality of their personality, an appraisal of their moral and ethical worth, and a verdict on their reputation in society. Because character assessments are not usually auto-projected, the verdict could sometimes be subject to unbridled perception.
In The Character Strengths and Virtues (CSV) Handbook of Human Strengths and Virtues, authors Christopher Peterson and Martin Seligman identified six "core virtues" from which twenty four character factors are deducible. They include creativity and imagination, open mindedness, bravery, persistence, integrity, vitality (zest, vigor, energy, etc.), love and compassion, social intelligence, kindness, leadership, forgiveness, hope, humor, leadership qualities, self-control, etc. When the factors listed above are present in an individual, such person is said to be of a high character net worth. Those factors also align with the nuance of an Omoluabi in the Yoruba world view.
In Omoluabi – The Description of a Complete Human Being, Chief Solagbade Popoola listed characteristics (or "virtues") of a rue human being. According to him, an Omoluabi is a person of flawless character and high moral pedigree. An Omoluabi carries the burden of society, and is "committed to building a better self, family, community, nation, and world." In his article Human Personality and the Yoruba Worldview: An Ethno-Sociological Interpretation ( , Ademola Fayemi posited that the concept of Omoluabi denotes "a demand for an explanation for determining a paradigm of reckoning with the social worth of a person." Thus, each time we proclaim a person an Omoluabi, we affir their moral worth, their honest industry, their communal citizenship, and their social values. An Omoluabi is that person of unblemished character we can honestly be proud of – a person we wish were sired by us, or one we wish was a member of our immediate family.
Omoyele Sowore is an Omoluabi by every standard, especially considering how the timeless posits in the literatures reviewed above are apt descriptions of Sowore's widely celebrated persona. Sowore's moral uprightness, his bravery and candor, his vitality, fairness, leadership strengths (how else could he have built a nationwide movement and party from zero to hundred within nine and four months respectively?), and his unflinching and total commitment to building a progressive and prosperous, fair, equitable, just, and egalitarian society are character traits that even his strongest critics allude to.
It is the duty of all omoluabis of society to embrace this rare opportunity we have to steer our country towards the paths of peace and progress, since it is actually the act of an Omoluabi to promote the rarity of moral forthrightness in society. Sowore's character as a pro-democracy activist is untarnished. So also, his omoluabiness encapsulated in his no-nonsense zero-tolerance-for-brown-envelope practice of journalism. It is, therefore, "in his character" to courageously say the truth to power, defend the powerless, and give succor to the deprived. It is in his character to doggedly seek the truth, fearlessly report that truth, and dare possible reprisals from those whose ox is gored by his proneness for the revelation of that which is maliciously hidden. That he decided to throw his hat in the ring and therefore put himself in harm's way in a determination to pursue the just and equitable for society is yet another confirmation of his selflessness.
Elie Wiesel was right: "without memory, there is no culture. Without memory, there would be no civilization, no society, no future." In analyzing the character worth of candidates in the forthcoming elections, we must allow our memory to serve us right. Who lacks character amongst the candidates? Does Sowore's stand for the truth and the just mean a lack of character? Does his readiness to face up to our bullies – those shameless, wicked, malicious, and thieving misleaders who have held our country by the jugular since independence… those who have raped our psyche, plundered our common heritage, battered our economy, and sentenced our people to untimely deaths – is courageously facing up to them equal to "disrespect for elders" and therefore a character flaw?
To put the point in context: was Rosa Parks disrespectful of the segregation laws when in 1955 she refused to yield her seat to white riders? Was Barack Obama disrespectful of the older Donald Trump in Detroit in October 2018 when of Donald Trump he said: "Throughout human history, certainly throughout American history, politicians have exaggerated. But what we have not seen before in our public life is politicians just blatantly, repeatedly, baldly, shamelessly lying. Just making stuff up."? Was Jesus Christ disrespectful of the religious leaders of His time who he routinely called hypocrites and fox? Is it bad character to courageously espouse the truth in a bid to set society free?
In African societies, an uncouth elder is never shielded from ridicule. In fact, the Yoruba worldview recognizes a sharp distinction between an "old man" and an "elder". An old man is so-described solely because of an "advanced age" that may or may not have added value to society. "Elder," on the other hand, is a title befitting an Omoluabi. Only a very few geriatric politicians in Nigeria deserve to be called "elder."
The claim therefore by the Nigeria Elections Debate Group (NEDG) that Sowore lacks character reflects the warped, unreasonable, and unbalanced moral compass of society. Our society has gone to the dogs; our sense of right and wrong has been completely eroded by the shenaniganism of socio-political expediency. Ours is a society where a person's worth is measured by the size of their pockets, and where "the honest of society is the butt of society." Else, how do we even imagine an Atiku being qualified to stand in a debate that a Sowore is disqualified from, based on "character"? How did we get here? Yes, "without memory… there would be no civilization, no society, no future!"
Dr. 'Leke OtunugaLaurel, MarylandDec. 28, 2018
Opinion
AddThis
: 
Original Author
: 
Dr. 'Leke Otunuga
Disable advertisements
: 
target=_blank>Army Takes Python Dance To Ondo State
The 32 Artillery Brigade 2 of the Nigerian Army says it has commenced an internal security exercise tagged 'Exercise EGWU EKE III' in Ondo State, ahead of the 2019 general election.
The exercise, scheduled for official lauching on Thursday January 3 to February 28, 2019, is to checkmate stockpilling of arms and ammunition by criminal groups in the build-up to the elections.
A statement by Major Ojo Adenegan, the Assistant Director of Army Public Relations, obtained by SaharaReporters also explained that the exercise is to help stem the tide of incessant cases of kidnapping and militancy in the state.
Adenegan said the exercise would be conducted on land and water in the state and urged members of the public not to panic.
He also noted that the exercise was designed to checkmate diverse security challenges prevalent in the region as it also relates to pipeline vandalism, piracy, illegal bunkering, among others.
The statement read: "It will also checkmate stockpiling of arms and ammunition by criminal groups in the buildup to 2019 general election. The exercise EGWU EKE III will also complement the ongoing joint operations in Ose, Oba, Akure, Ogali, Ogho and other communities around Owo and Akoko general area, including communities bordering Edo and Kogi states.
"We are using this medium to advise the general public not to panic as the massive deployment is to checkmate the activities of hoodlums, while creating a conducive environment in the state for legitimate activities.
"All useful information on the activities of criminals and their collaborators should be forwarded to the following emergency numbers: 09030002151, 09030002161."
Elections
Military
Politics
News
AddThis
: 
Featured Image
: 
Original Author
: 
SaharaReporters, New York
Disable advertisements
: 
target=_blank>Current Simulator Training Subjects Pilots To Slave-Like Conditions, NAAPE Cries Out
The National Association of Aircraft Pilots and Engineers (NAAPE) has called on the Nigerian Civil Aviation Authority (NCAA) to review its current policy on simulator training for pilots.
According to the association, the present policy is inimical to the Nigerian aviation industry, adding that it also "subjected pilots to slave-like conditions".
A communiqué issued by NAAPE and signed by its General Secretary, Comrade Aba Ocheme, after a retreat held in Abuja in December with theme: 'Enhancing Leadership Capacity for a Greater NAAPE', emphasised that the current situation created is chaotic and does not allow pilots who may have been relieved of employment for one reason or another to secure another employment with the training certificate.
The body insisted that what obtains presently contravenes the periodic renewal policy and helps neither the pilots, airline nor the industry.
The communiqué read: "The Director-General of NCAA is urged to take urgent steps to review the NCAA's policy on pilots simulator training whereby a pilot's simulator certificate is vested in the airline. This policy smacks of skate labour and denies the pilot the right to their intellectual property.
"Besides, this situation has created a chaotic atmosphere because pilots who have been relieved of employment through redundancy and other means by various airlines are unable to secure other employment opportunities with the simulator training certificate (sim) even as such 'sim' are current.
"The present policy connotes that a valid 'sim' may be invalidated within its validated period. This contravenes the periodic review policy and it also does incalculable damage to the holder."
NAAPE also called on the government to set up a high-powered monitoring committee to ensure that the Executive Order 05, which deals with expatriate quota and local content act is implemented in the aviation sub-sector.
NAAPE also advised government to ensure that as a body, it is carried along as part of any such committee if and when it is constituted.
"Having reviewed the content, principle and objectives of Executive Order 05, which enforces the expatriate quota and the Local Content Act for the purpose of assuring that qualified Nigerians are given preference for Nigerian generated employment opportunities, NAAPE finds this order laudable and timely and pledge our support for its full actualization.
"Consequently, Minister of State, Aviation is called upon to urgently set up a high caliber monitoring committee for the implementation and enforcement of Executive Order 05 in the aviation sub-sector in view of the present prevalence of non-committal to the order within the sector.
"Minister of State is also invited to consider the participation of NAAPE in the proposed committee as vital."
News
AddThis
: 
Featured Image
: 
Original Author
: 
SaharaReporters, New York
Disable advertisements
: 
target=_blank>Abuja Court To Grant Accelerated Hearing To Sowore's Suit Against NEDG/BON Debate
Seprebofa Oyeghe, Inibehe Effiong, Dr. Joshua Adeoye representing AAC in court.
From left, Seprebofa Oyeghe, Inibehe Effiong, Dr. Joshua Adeoye representing AAC in court.
An Abuja High Court has decided to grant accelerated hearing to a suit filed by the African Action Congress (AAC) and its presidential candidate, Omoyele Sowore, against the Nigeria Elections Debate Group (NEDG), Broadcasting Organisations of Nigeria (BON) and Mr. John Momoh, Chairman of BON, challenging the party's exclusion from the presidential election debate organised by the respondents.
Eddie Emessiri, Executive Secretary of NEDG, had earlier claimed that "character and popularity" led to Sowore's exclusion from the debate. However, he had later claimed that "lack of funds" was the reason for restricting the presidential debate to just five candidates. 
See Also
Elections
REVEALED: Lack Of Funds — Not Character Or Popularity — The Real Reason NEDG Excluded Sowore From Debate
0 Comments
2 Weeks Ago
Sitting in Court 14 of the FCT High Court, Jabi, on Monday, Honourable Justice D.Z. Senchi listened to a motion ex parte for interim injunction to restrain the defendants from organising or holding the January 19, 2019 presidential election debate without including the AAC among the political parties selected to participate in the debate.
A statement by Rachel Onamusi-Kpiasi, Director, PR, Media and Communications of the Sowore 2019 Campaign/African Action Congress, noted that after listening to submissions made by Inibehe Effiong, the National Legal Adviser of the AAC, the court ruled that the urgency of the case warranted an accelerated hearing of the suit to allow all parties in the suit to state their cases before a decision could be made.
He, therefore, adjourned the case to January 8, 2019 for hearing and also ordered that all processes in the suit must be filed before the next adjourned date and that no application for extension of time will be entertained by the court.
Representing AAC in court were the party's National Legal Adviser, Inibehe Effiong; his co-counsel, Mr. Seprebofa Oyeghe; AAC Deputy National Secretary, Dr. Joshua Adeoye; AAC National Organizing Secretary, Philip Oshiokhue, and other members of the party.
Elections
Legal
Politics
News
AddThis
: 
Featured Image
: 
Original Author
: 
SaharaReporters, New York
Disable advertisements
: 
target=_blank>Bayelsa Man 'Poisons' His Three Sons With Sniper 'Because They're Wizards'
Samuel Sunday, a father of three, has poisoned his sons with 'sniper' in Yenagoa, the Bayelsa State capital.
Two of the sons — Miracle (aged 12) and God's time (aged 10) — died, while the third son, Success (aged 14) is recuperating at a private hospital in Yenagoa.
Parading the father before newsmen, Aminu Saleh, Commissioner of Police in Bayelsa, said Sunday's brother was his accomplice, and that the children had been branded as wizards, which led to the incident.
"A certain medicine man in their village said the children were responsible for his sickness. They have also been branded as wizards by their villagers. They have been brutally abused by the whole community, and been called all kinds of names," Saleh said.
He urged parents, religious leaders and community leaders to be on the lookout for their children, and not subject them to unnecessary hardship.
Narrating his side of the story, Sunday said he was arrested on Wednesday morning after he went to the village to pick his children for a church programme. He said he gave his brother, who is now at large, N1,000 for transportation to take them back to the village.
Dr Moses Emeka, a physician at Hillem Medical Centre, attending to the surviving child, said Success was brought to the hospital unconscious by an official of the Nigeria Drug Law Enforcement Agency (NDLEA). He said the boy would soon recover as he is responding to treatment.
Narrating what happened, Success said it was their father and uncle that gave them the poison.
"Our father and his brother tied three of us and gave us sniper to drink. I was told that my brothers are dead and that I am the only one that survived," he said in tears.
CRIME
News
AddThis
: 
Featured Image
: 
Original Author
: 
SaharaReporters, New York
Disable advertisements
: 
target=_blank>43-Year-Old Arabic Teacher Filmed Defiling Five-Year-Old Girl Enrolled In His School
Abdulsalam Salaudeen, an Arabic School teacher, has been arrested for defiling a five-year-old girl enrolled in his Arabic school.
Salaudeen was reported to the Police by a neighbour who recorded him while engaging in the act with the girl at his apartment at 16, Awoyemi Street, Igando Road, Ikotun, Lagos.
This was contained in a press statement released by the Lagos State Police Command Public Relations Officers (PRO), Chike Oti, on Wednesday.
The statement read: "On Friday, December 28, 2018, a good Nigerian visited the headquarters of the Lagos State Police Command with a video evidence of an Islamic cleric, a.k.a. Alfa, having a*** s** with a five-year-old girl that he was supposed to be teaching Islamic studies. The complainant sought audience with the state Commissioner of Police, CP Edgal Imohimi.
"The CP, after watching the heart-rending video, directed the command's undercover operatives attached to the State Intelligence Bureau to immediately arrest the culprit and hand him over to the Gender Section for detailed investigation. The operatives went in search of the Alfa and arrested him near a mosque in the Igando area of the state.
"He was taken from there to the Gender Unit, where the Officer-in-Charge, ASP (Mrs) Abimbola Williams, confronted him with the video of him defiling the child by penetrating her anus and private parts. On seeing himself captured like an actor in a movie, the suspect broke down in tears and owned up to the crime. He later gave his name as Abdulsalam Salaudeen, a 43-year-old man resident at 16, Awoyemi Street, Igando Road, Ikotun, Lagos. The case will be charged to court as soon as investigation is concluded.
"The CP, while commending the courageous act of the good Nigerian, has warned parents and guardians to keep constant watch over their children and wards. Nobody should be trusted. Be friends with your children and let them be free to share things with you. Do not cover up any crime, no matter who is involved. Raise the alarm on child molesters in your neighbourhood so they can face the law and others nursing such thoughts can be deterred."
CRIME
News
AddThis
: 
Featured Image
: 
Original Author
: 
SaharaReporters, New York
Disable advertisements
: 
target=_blank>FUTA Alumni 'All Over The World' Reject Calls To Rename The University After Shagari
The Alumni Association (worldwide) of the Federal University of Technology Akure (FUTA) in Ondo State has rejected the calls to rename the institution after Shehu Shagari, a former President of Nigeria.
The Alumni Association said renaming the federal university after Shagari would cause "identity crisis" for the school.
Shagari died on December 28, 2018, at the National Hospital in Abuja at the age of 93.
See Also
Breaking News
BREAKING: Former President Shehu Shagari Dies At 93
0 Comments
5 Days Ago
There have been calls on the Nigerian government to rename one of the institutions in the country after the late Shehu Shagari. Aare Afe Babalola (SAN), founder and Chancellor of the Afe Babalola University, Ado Ekiti (ABUAD), is one of those that have called for the renaming of FUTA after Shagari.
Speaking to journalists, Olaitan Adesomoju, President of the Alumni Association, said the suggestion by Afe Babalola should be viewed as his personal opinion.
Adesomoju, who was flanked by members of the association at the press conference, urged the Nigerian government to disregard the suggestion, adding that a structure or lecture theatre be built in Shagari's honour inside FUTA, instead of renaming the institutiton after him.
Speaking on their disagreement with the stand, Adesomoju said: "Our attention has been drawn to a statement credited to Aare Afe Babalola (SAN) in his tribute to the late Alhaji Shehu Aliyu Usman Shagari President of Nigeria 1979 – 1983 with the title 'Name Federal University of Technology, Akure after Shagari' published in several national daily newspapers.
"We, the entire members of the Federal University of Technology, Akure (FUTA) Alumni Association Worldwide, including our branches in Europe, America, and other parts of the world, view this as a personal opinion or a mere suggestion from Aare Afe Babalola (SAN), whom most of us refer to as a father.
"After extensive consultation and discussions with alumni members globally, we wish to state clearly that the overwhelming majority vehemently oppose any name change to our great alma mater. It is of note that the Federal University of Technology, Akure was not the only university established by act of parliament during Alhaji Shehu Shagari's regime; at least six other Federal Universities of Technology were established.
"Furthermore, FUTA is an established professional brand that is globally respected for technological innovations. FUTA has also developed several domestic and international collaborations with other leading institutions. These advances and relationship would be marred in an identity crisis by changing its established brand name on the whim of an individual. Evidence abound that previous name changes for purposes of immortalizations have done a lot of damage to institutions of higher learning than good and there is nowhere in the world that institutions of higher learning over five years old are abruptly renamed after the demise of a leader.
"For example, Harvard and Oxford have kept the same name since their creation and establishment; these brands are globally respected and identifiable. We want to advise the Federal Government that instead of renaming the institution after Alhaji Shehu Shagari, it should consider building a world class infrastructure like science laboratories, lecture theatres, or any other infrastructure that will last for a long time in our alma mater, and name it after Alhaji Shehu Shagari. This will help resolve some of the challenges we have on our campus rather than compounding them with a name change.
"Consequently, we hereby plead with the Federal Government to allow the brand 'FUTA' to remain in the name of posterity and peace."
Students of the institution have also signed different petitions against renaming of the school after Shehu Shagari.
The students, who have taken to social media to register their displeasure with the proposed renaming, noted that they would resist any attempt to change the school's name.
Education
News
AddThis
: 
Featured Image
: 
Original Author
: 
SaharaReporters, New York
Disable advertisements
: 
target=_blank>Bandits, Armed Robbers, Kidnappers Terrorising Us, Katsina Governor Laments
Governor Aminu Masari of Katsina State during the meeting with security operatives.
Aminu Masari, Governor of Katsina State, has lamented the invasion of the state by bandits, armed robbers and kidnappers.
This formed the crux of decisions when the Governor chaired an extraordinary meeting with all heads of security outfits, district/village heads, representatives of Miyetti Allah and repentant cattle rustlers.
The Governor said the meeting was aimed at fashioning out the best ways to end the security challenges in the state.
According to NAN, Masari said the situation was so bad that some thieves stole some electrical equipment near the Government House at the Government Reserved Area (GRA) in Katsina.
His words: "The citizens are on daily basis being harassed by bandits and kidnappers that are on rampage in the state. The Katsina Government organised this one-day joint security and stakeholders meeting to proffer solutions to the state's current insecurity challenge.
"Our state is currently under serious siege by armed robbers, kidnappers and armed bandits who arrest rural people at the grassroots at will and demand ransom, which if not paid, means they they kill their victims. The people of Katsina in the 34 local governments now sleep with one eye closed and the other open.
"Our state is in a dangerous situation. Travellers are afraid of being stopped on the highway and arrested by kidnappers who demand ransom. I am calling on all stakeholders to come out with solutions that will assist the security agencies to discharge their duties.
"This time around, we should be able to make sacrifices that will make our state safe and will allow people to go about their lawful business without fear of being arrested by armed bandits and kidnappers."
CRIME
Insurgency
News
AddThis
: 
Featured Image
: 
Original Author
: 
SaharaReporters, New York
Disable advertisements
: 
E2%80%99s-mother-be-buried-january-7 target=_blank>Okey Ndibe's Mother To Be Buried January 7
The late Mrs. Elizabeth O. Ndibe, mother of US-based Nigerian novelist, academic and columnist Okey Ndibe, will be buried on Monday, January 7, 2019 in Amawbia, Awka South Local Government Area in Anambra State.
Mrs. Ndibe died on November 18, 2018. She was 93. 
Mrs. Ndibe served for many years as an elementary school teacher and headmistress in various schools in Nigeria, including St. Theresa's in Yola, Adamawa State, as well as in Nnobi, Amawbia and Enugwu-Ukwu, all in Anambra State. She retired in 1977.
Popularly addressed by her praise name, Ngala, the late Mrs. Ndibe was born on April 18, 1925. She hailed from the Odikpo family in Onitsha.
On March 1, 1958, she married Christopher Chidebe Ndibe, a native of Amawbia. The couple was blessed with four sons and a daughter. Mrs. Ndibe's survivors include her oldest child, John Ndibe, a medical doctor and acting Permanent Secretary in the Ministry of Health in Anambra State; Okey Ndibe; Ifeoma Mokwuah, a New York-based social worker; Jude Ndibe, an architect employed by an oil services firm in Lagos; Patrick Ndibe, an attorney who works for the city of Houston, Texas, and Chuks Odikpo, a US-based businessman. 
Okey Ndibe, who has written numerous essays about his parents, stated that his late mother was "a passionate teacher who regarded all her pupils as her children, a fearless Christian who cared for bed-bound elders, prisoners, orphans, widows, and rejects of our society". 
The US-based author, whose books include a novel titled Foreign Gods, Inc. and a memoir, Never Look an American in the Eye, disclosed that the late Mrs. Ndibe made frequent visits to prisons to pray with and offer advice to inmates.
"After her retirement from teaching, she celebrated each birthday by spending several hours of the day with prisoners. She would take food to the inmates and treat them to a small feast," the novelist said of his late mother. 
He also described his mother as a tireless advocate for the impoverished of society, often counselling government officials to implement policies aimed at reducing Nigeria's levels of poverty and alleviating the suffering of marginalised Nigerians. 
Okey Ndibe said he and his siblings had received a steady stream of condolence messages since their mother's death. "Messages have come from lots of her former students as well as those who admired my mother's extraordinary generosity to others, especially the least fortunate members of society," he said. 
Mrs. Ndibe will be laid to rest after a funeral Mass at 10 a.m., January 7 at St. Matthew's Catholic Church, Amawbia. Auxiliary Bishop Jonas Benson Okoye of the Awka Diocese will be the chief celebrant at the funeral Mass. 
News
OBITUARY
AddThis
: 
Original Author
: 
SaharaReporters, New York
Disable advertisements
: 
Aisha Omolola
Aisha Omolola
Dead or alive? Repressed and depressed by parents or not? These are the controversial queries that filled the social media airwaves after the mysterious suicide action taken by Aisha Omolola, a 300 level student of Ahmadu Bello University, Zaria in her apartment at Samaru, Kaduna State. 
Omolola was said to have committed suicide by drinking insecticide. She also reportedly dropped a note, stating why she took her life. According to the note, she wrote that her family should be held responsible for her suicide, especially her mother and father. She said the duo made life miserable for her and thus, killing herself was the only way she could save herself from the family's frustration.
The letter reads below:
Just like I said, if I am no more, please hold my family especially my mum and dad responsible. I have tried to be the best I can be, stayed away from them just because they blame me for their mistakes and they can't love, help and take care of me like their own. My mum has made life a living hell for me only because she is bipolar and frustrated; accusing me of being a witch, trying to kill her and being a cursed child even though my brother is responsible for my education and upkeep. The only thing she helps me with is my feeding money. I have gone out of my way to take care of my mum by giving her food and money but I still end up being her problem. My brother can't stick to his promise anymore because he feels I am not his responsibility and I have my own family. I hope and believe that now that I am gone, it will bring them relief and happiness. 
I am so sorry Collins, I had to leave you this way, Maryam Olayemi you have [been] more than a bestie to me. I am also sorry to all my friends and well wishers, I love to be happy but I'm nothing but a broken child. I don't believe in God anymore, cos I can't see my purpose anymore. I love you all so much.
When the news of the ABU student's suicide made headlines, most Nigerians condemned the act. However, there are still some questions surrounding her demise left unanswered.
Did Aisha Survive the Suicide Mission?
Few days after reactions followed Aisha's suicide action, it went viral on social media that she survived the attempt to commit suicide. The source of the rumour is traceable to the post on the Facebook page of Ahmadu Bello University, Samaru, Zaria. The post, which has more than a thousand shares and likes have made many Nigerians wonder whether she really survived her suicide mission.
However, the picture attached to the Facebook post, showing Aisha in the hospital receiving treatment is the first fact that falsifies the rumours. This is because the said picture was posted on Twitter sometime in October 2018, when Aisha was said to have had an accident. 
The rumour was further falsified by eye-witnesses who witnessed how Aisha died and was buried. Audu Abdulqudus, a recent graduate of Ahmadu Bello University, Zaria and close friend to Aisha affirmed that he was among many others who were present at her funeral on the same day she committed suicide.
"I was the main friend that carried her dead body the very day she died at the Jamaa hospital in Samaru. I and her [best friend's father], Mr AbdulGaniu with two policemen took her to the Ahmadu Bello University Teaching Hospital mortuary.
"I was called by Maryam Salami, Aisha's childhood friend on Thursday evening towards 4:00pm. So, it was Maryam that now told me about the mum telling her that they were at the mortuary and they wanted to go and bury her that very evening on Thursday.
When contacted, Maryam Salami, a childhood friend of Aisha confirmed the death of her bosom friend, adding that Aisha's death was mysterious. "We don't know what to say. That's how God planned her own death; let's just put it that way," she said. 
Also, one Ruth Omole who was at Samaru hospital where Aisha gave up the ghost affirmed that Aisha did not survive the incident.
What to Note on the Suicide Note
The note left by Aisha about the cause of her suicide has created lots of controversies; there seems some mysterious issues thematically in the note. The impression generally created in the letter was that Aisha's parents frustrated and repressed her so much that they made her "not to believe in God anymore", most especially her mother.
As indicated in the note, Aisha frowned at how her mother so much rejected and dejected her while she was alive. According to the note, she (her mother) would blame her for everything and even called her a witch.
Though all efforts to reach any of her parents proved abortive, the deceased's childhood friend, Maryam Salami, first confirmed that Aisha was the original author of the letter. "Aisha wrote that letter. That's her handwriting," she affirmed. She, however, added that the interpretation of the note could best be conveyed by its author.
"Half of what she said could be true and could not be true. It's a personal issue and we should leave it personal. In that letter, she said something that has to do with herself and her mother or people around her. We shouldn't interfere. That letter said a lot. I know what that letter means, but I don't want to say anything. That letter should just be left. That letter is nothing. People should just let bygone be bygone. We should just pray for her and God should forgive all of us," she said.
Were religious differences ever a barrier between Aisha and her parents? Salami said religion could not have been the apple of discord. This is contrary to what has been widely spread on social media. It was said that Aisha had been victimised by her parents just because she converted from being a Christian to a Muslim.
However, Salami, her friend said that could not be true, adding that Aisha was a person who was never religiously stable. She was a Christian today, Muslim tomorrow.  
"Aisha converting from a Christian to a Muslim is nothing. That has never or had never been the problem because right from primary school, Aisha has been one person that it's either she's a Muslim today or she's a Christian today," she said.
"She (Aisha's mother) has always loved her daughter and she feels she's old enough to know what she wants. Religion has nothing, I mean nothing, to do with this. Aishat's mother had nothing to do with Aishat converting from this to that. The mom has no problem with Aisha being a Muslim. Her mother has never interfered in it," she added.
Really, the reason behind the deceased's suicide seems to be very mysterious. While the note portrays that she had no good relationship with her parents, especially her mother, her tweets proves contrary. On December 18, 2018, Aisha wrote on her Twitter page, praising and praying for her 'lovely mother'.
"Ya Allah, bless my mom…keep her for me, give me the strength, ability and ways to be a blessing to her. Let me be the reason behind her smile and happiness. Please give her long life to reap the fruit of her labour. I love you mom. My Woman My Everything," she tweeted.
Also, on Tuesday December 25 of the same year, before Aisha committed suicide on Thursday, 27th of the same month and year, she posted on Twitter again, telling her friends how she would celebrate Christmas with her family even as a Muslim. "Ah celebrate Christmas too cos my family is mixed! Let love lead," she tweeted.
The question is: What could have happened between Aisha and her parents that could have warranted her to commit suicide within the aforementioned short period of time?
Before Suicide, Who was Aisha?
Minus the suicide reportedly committed by Aisha, her friends described her as being friendly, nice and generous.
As her childhood friend, Maryam also described Aisha as someone who was crazy but nice and friendly.
"She's crazy. She has her ups and downs just like any other person. I've loved her for who she is. No matter how much she annoys me, I'll still go there and still look for her. She's always there to listen to people but she doesn't share any of her feelings or anything that is going on within her," she added.
Before her death, Aisha appeared to have enjoyed her stay on earth. On December 11, 2018, she tweeted: "God I thank you for the gift of life. Thank you for giving me reasons never to give up on life."
Also, on October 1, 2018, after she survived an accident, she posted on Twitter, giving thanks to God for her survival and praying for long life.
"For a moment, I thought I was gonna die. In fact, I started saying my last prayers asking mom to pray for me too but ALHAMDULILLAH. I am a witness of Allah's mercy and by HIS Grace I shall live to see more healthy years," she posted.
Opinion
AddThis
: 
Featured Image
: 
Original Author
: 
Ibrahim Adeyemi
Disable advertisements
: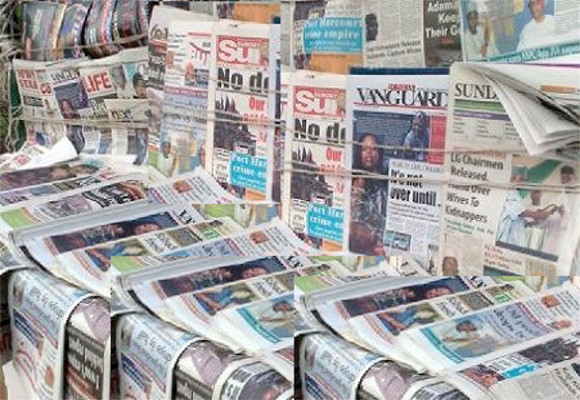 You can also check Sahara Reporters Newspaper Headlines Today