Sahara Reporters Latest News

Saturday 29th December 2018

Sahara Reporters Latest News Today and headlines on some of the happenings and news trend in the Country, today 29/12/18

Read also Leadership Newspapers News Today Saturday 29th December 2018
target=_blank>We'll Continue Waiting At Melaye's House Until He Surrenders Himself, Say Police
The Nigeria Police Force has expressed its determination to stay at the residence of Dino Melaye, the senator representing Kogi West District in the National Assembly, until he surrenders himself for arrest.
According to a statement by acting DCP Jimoh Moshood, Force Public Relations Officer, Melaye is scheduled to face trial for his alleged culpability in the attempted murder of a policeman in Kogi State.
Moshood noted that the Force had written the clerk of the National Assembly calling on Melaye to report himself for investigation, but the lawmaker had "bluntly refused to report himself to the Police".
The statement read: "The Police operatives currently in the residence of Senator Dino Melaye are to effect his arrest to answer to the case of attempted culpable homicide on the shooting of a Police Officer, Sgt Danjuma Saliu, attached to 37 Police Mobile Force (PMF) while on duty at a stop and search point along Aiyetoro Gbede, Mopa Road in Kogi State.
"The above offence was committed by Senator Dino Melaye and his armed thugs in Kogi State on 19th July, 2018 when they shot and wounded a police officer, Sgt Danjuma Saliu, attached to 37 Police Mobile Force (PMF) while on duty at a stop and search point along Aiyetoro Gbede, Mopa Road in Kogi State. The Police officer is yet to recover from the gunshot injury he sustained during the attack and still under intensive medical care.
"The Police investigators have written the Clerk of the National Assembly for Senator Dino Melaye to report at Kogi State Police Command, CIID, Lokoja for him to answer to these offences against him under investigation in Kogi State Police Command but he has bluntly refused to report himself to the Police.
"The Police operatives will continue to be in wait at the residence of Senator Dino Melaye until he surrenders himself for arrest. The offence for which Senator Dino Melaye is being investigated is capital in nature and not compoundable.
"The Force will not tolerate attack on his personnel by any individual no matter how highly placed. The law must take its course. Members of the public will be kept informed on further development in the investigation of the matter."
CRIME
Police
News
AddThis
: 
Featured Image
: 
Original Author
: 
SaharaReporters, New York
Disable advertisements
: 
target=_blank>BREAKING: Former President Shehu Shagari Dies At 93
Breaking bannner
Shehu Shagari, Nigeria's sixth President, is dead.
He passed away on Friday evening at the National Hospital in Abuja, aged 93.
According to his grandson, Bello Shagari, he passed on after a brief illness.
Politics
Breaking News
News
AddThis
: 
Featured Image
: 
Original Author
: 
SaharaReporters, New York
Disable advertisements
: 
target=_blank>Melaye Speaks From Hiding, Says 'I'm Not Afraid'
Dino Melaye, the senator representing Kogi West District in the National Assembly, has vowed not be silent in speaking the truth, nor will he be coerced into supporting any presidential candidate aside that of the Peoples Democratic Party (PDP).
He made this known on Friday in Abuja, while commenting on the siege laid to his house by the Nigerian Police in Abuja.
Speaking via telephone from an undisclosed location, he maintained that he would not compromise on speaking the truth. He said he was out of Abuja and claimed that the invasion of his house was a deliberate attempt to "kill him".
He also stated that the Police had refused to release his international passport to him, despite a court order, just as he accused the Nigerian Police of exposing him to danger by withdrawing his security detail since April.
His words: "My international passports are with the Police and I have a court order that it should be released to me.
"The IGP has refused to honour the court order. As I speak to you, my security detail have been withdrawn since April and it is a deliberate attempt to expose me so that I can be killed and destroyed. The Senate, in their resolution, asked the Police to restore my security detail, but up till today, they refused.
"I am a Senator of the Federal Republic of Nigeria and if there is any invitation here in Abuja, I am going to honour it, but not Kogi. I have been arraigned seven times in different courts with the Nigerian Police. This will be Number eight. I am not afraid of being arraigned or tried in court, because I know that my hands are clean. I have not committed any atrocity or offence. I know that the God that I serve will deliver me."
He stated that there are surveillance cameras in his compound, and promised to honour the Police invitation whenever he is back in Abuja.
At the time of this report, the stand-off was still on and the gun-totting officers were still laying siege to the house.
Police
Politics
News
AddThis
: 
Featured Image
: 
Original Author
: 
SaharaReporters, New York
Disable advertisements
: 
E2%80%98within-20-days%E2%80%99 target=_blank>EXCLUSIVE: Three Borno Towns That Boko Haram Wants To Attack 'Within 20 Days'
Boko Haram insurgents are looking to capture three towns in Borno State within the next 20 days, SaharaReporters has been told.
The towns are Damasak, Abadam and Monguno. 
According to a security source who spoke with SaharaReporters on Friday, the insurgents made the resolve during a meeting in Baga, on Thursday, after their capture of the town — an attack from which about 700 soldiers have gone missing and more than 2,000 are trapped.
See Also
Exclusive
EXCLUSIVE: 'About 700 Soldiers Missing, More Than 2,000 Trapped' As Boko Haram Takes Over Baga
0 Comments
6 Hours Ago
"The operations will be carried out within the next 20 days. This is according to the meeting that they held in Baga on Thursday," said the source.
"The only one of these three that they think will give them a tough time is Monguno. They feel Damasak and Abadam will be very easy. They feel Damasak and Abadam are walkovers. Monguno will be understandably tough for them because there is a division there, the 8th Div, so Monguno is a big military operation." 
The claim was also confirmed to SaharaReporters by a humanitarian worker, who said fear of the attacks had left them contemplating quitting the three towns for now.
Abadam is a Local Government Area of Borno on the western coast of Lake Chad. It is headquartered in in the town of Malumfatori. It was previously captured by Boko Haram in October 2014, but the military launched a counter-offensive and eventually retook it in February 2015.
Damasak, meanwhile, is the major town in Mobbar Local Government. It is located near the confluence of the Yobe River and Komadugu Gana River, adjoining the border with Niger.
Monguno, another local government in Borno, is headquartered in the town of Monguno — the home of National Security Adviser (NSA), Babagana Monguno. Like Abadam, Boko Haram forces had captured Monguno before, in January 2015; however, the military regained its control a month later.
As this news report was being filed, Boko Haram insurgents were already approaching MongunoFLASH: Boko Haram insurgents are currently attacking Kekenou, a town close to Monguno — the home of National Security Adviser, Babagana Monguno.— Sahara Reporters (@SaharaReporters) December 28, 2018
SaharaReporters understands that Kekenou has been dislodged, and the insurgents are now approaching Monguno— Sahara Reporters (@SaharaReporters) December 28, 2018
, hours after raiding and capturing the town of Kekenou.
Boko Haram
Insurgency
Exclusive
News
AddThis
: 
Featured Image
: 
Original Author
: 
SaharaReporters, New York
Disable advertisements
: 
target=_blank>Nelson Mandela, Chinua Achebe, Chimamanda, Others Named In Obama's 2018 Favourites List
Former United States President Barack Obama has released his list of favourite songs, movies and books of 2018.
The list was released on Friday evening on his official Instagram page, and featured Nigerian writer Chimamanda Adichie's 'Americanah'.
Also on the list of his favourite books for the year is Nelson Mandela's 'Long Walk to Freedom', while 'Black Panther' was on the list of his favourite movies.
The Carters, featuring Beyonce and Jay-Z, made it to the list of his artistes who released one of his favourite songs, while American rapper, Carid B, also featured on the list.
Alongside pictures of the list, Obama wrote: "As 2018 draws to a close, l'm continuing a favorite tradition of mine and sharing my year-end lists. It gives me a moment to pause and reflect on the year through the books, movies, and music that I found most thought-provoking, inspiring, or just plain loved. It also gives me a chance to highlight talented authors, artists, and storytellers, some who are household names and others who you may not have heard of before. Swipe through to see my best of 2018 list. I hope you enjoy reading, watching, and listening."
SEE FULL LIST BELOW
FAVORITE SONGS OF 2018Apes"t by The Carters Bad Bad News by Leon BridgesCould've Been by H.E.R. (feat. Bryson Tiller)Disco Yes by Tom Misch (feat. Poppy Ajudha) Ekombe by Jupiter 8: OkwessEvery Time I Hear That Song by Brandi CarlileGirl Goin' Nowhere by Ashley McBrydeHistoria De Un Amor by Tonina (feat. Javier Limon and Tali Rubinstein) ILike It by Cardi B (feat. Bad Bunny and J Balvin) Kevin's Heart by J. Cole King For A Day by Anderson East Love Lies by Khalid Ex Normanl Make Me Feel by Janelle Monae Mary Don't You Weep (Piano 8: A Microphone 1983 Version) by Prince My Own Thing by Chance the Rapper (feat. Joey Purp)Need a Little Time by Courtney Barnett Nina Cried Power by Hozier (feat. Mavis Staples) Nterini by Fatoumata DiawaraOne Trick Ponies by Kurt Vile Turnin' Me Up by BJ The Chicago Kid Wait by the River by Lord HuronWow Freestyle by Jay Rock (feat. Kendrick Lamar) And in honor of one of the great jazz singers of all time, who died this year, a classic album: The Great American Songbook by Nancy Wilson FAVORITE MOVIES OF 2018 Annihilation Black PantherBlachKlamman BlindspottingBurning The Death of Stalin Stalin Eighth Grad. If Beale Street Could Talk Leave No TraceMinding the Gap The Rider RomaShoplifters Support the Girls Won't You Be My Neighbour FAVORITE BOOKS OF 2018Becoming by Michelle Obama (obviously my favorite!) An American Marriage by Tayari Jones Americanah by Chimamanda Ngozi Adichie The Broken Ladder: How Inequality Affects the Way We Think, Live. and Die by Keith Payne Educated by Tara Westover Factfulness by Hans Rosling Futureface: A Family Mystery, an Epic Quest, and the Secret to Belonging by Alex Wagner A Grain of Wheat by Ngugi we Thiong'o A House for Mr Biswas by V.S. Naipaul How Democracies Die by Steven Levitsky and Daniel Ziblatt In the Shadow of Statues: A White Southerner Confronts History by Mitch Landrieu Long Walk to Freedom by Nelson Mandela The New Geography of Jobs by Enrico Moretti The Return by Hisham Mater Things Fall Apart by Chinua Achebe Warlight by Michael Ondaatje Why Liberalism Failed by Patrick Deneen The World As It Is by Ben Rhodes Here are my other favorite books of 2018: American Prison by Shane Bauer Arthur Ashe: A Life by Raymond Anenauk Asymmetry by Lisa Helliday Feel Free by Zadie Smith Florida by Lauren Groff Frederick Douglass: Prophet of Freedom by David W. Blight Immigrant, Montana by Amitava Kumar The Largesse of the Sea Maiden by Denis Johnson Life 3.0: Being Human in the Age of Artificial Intelligence by Max Tegmark There There by Tommy Orange Washington Black by Eli Edugyen
Books
Entertainment
International
News
AddThis
: 
Featured Image
: 
Original Author
: 
SaharaReporters, New York
Disable advertisements
: 
target=_blank>2019: The Media And The Need To Fully Understand Its Role As Fourth Estate By Adejumo Kabir
Journalists
Journalists
Nigerian Times
"The crux is not the publisher's freedom to print; it is rather, the citizen's right to know" – Arthur Hays Sulzberger, 1956
Equal-time rule is the act giving equal opportunity to legally qualified political candidates when it comes to selling or giving away air time during the election by media outfits and for this reason, the media role cannot be overlooked in our political life.
Its practitioners in most cases serve as determinants of election results based on their stories before, during and after electioneering processes.
The media painted the candidate of the People's Democratic Party (PDP), Ademola Adeleke in the last Osun governorship election as "dullard" and the dancing senator was seen as one. It painted President Goodluck Jonathan administration as tenure filled with lots of irregularities and the general public accepted. The same media has shown to us that Buhari's fight against corruption is a joke.
In the real sense, the writers of the newspaper have a great chance of being used to determine tomorrow with what they feed the public about candidates' ideas and answers to the problem of over 190 million Nigerians.
This is the time where all parties are most visible in media by coverage of never-ending barrage of sensational scandal – be they real, fabricated or exaggerated especially through social platforms. The sad thing here is that the mainstream media have come to so much trust contents from Twitter and Facebook feeds without verification.
Ralph Keyes in 2004 noticed that "deception has become a defining characteristic of modern life, and is so pervasive that people are desensitized to its implications."
The American author expressed his displeasure over claims short of truth by politicians and get reported by media outfits. This is a norm in Nigeria where press organization that should serve as watchdogs are used as politicians' mouthpiece (s) publishing political parties and their candidates talks even when their speeches are questionable.
Some scholars maintain the media playing the role of PR for political parties will unarguably affect the objectivity of journalists who view a government job as the source of their next meal (Shepard, 1997).
Over 70 candidates will be on the ballot paper contesting to be the president of Nigeria in 2019 and it is important that the media play its role seriously to shape public opinion.   
The repeat of "Verdict 83" election programme on the Nigerian Television Authority (NTA), which led to a lot of condemnation for its highly partisan coverage of the 1983 elections of the then incumbent, National Party of Nigeria (NPN) government should be avoided.
Media have the obligation to be truthful, to be fair, not bias in their coverage and also provide the platform for all parties including debates chances.
The media should expose irregularities of parties backed by richer members of society to the detriment of the poorer parties and make sure that campaign publicity hired on different outlets are not unethical in order to avoid defamation and hate speech. And in the case of defamation, media outlets regardless of who their proprietors are must give room to affected candidates to correct all form of defamation.
While the media must provide equitable news coverage of political party campaign activities of all parties and stop the commercialization of political news for it is not just unprofessional but unethical, it must also advocate for societal peace as a major expectation from a democratic media system.
As reasonable Fourth Estate of the Realm, the media must ahead of 2019 prevent retrogressive reports in the country's political existence.
To achieve a peaceful and hitch free election, the media must ask the following:
Is this necessary news? What is the public interest in this report? Even if the facts are correct, will this report cause more harm? If yes, can it be reported differently? Did we ask enough different opinions from ordinary people and experts? Is this information necessary and in the public interest? Why?
Only, when we answer the above questions correctly before we can maintain our role as the Fourth Estate of the Realm.
Adejumo Kabir is a student-journalist at Obafemi Awolowo University, Ile Ife, Osun.
Opinion
AddThis
: 
Original Author
: 
Adejumo Kabir
Disable advertisements
: 
target=_blank>'Buhari Or Jubril,' Adeosun Gate… The 10 Biggest Political Headlines Of 2018
How time flies! The year 2018 is three days short of slipping into history, Just like yesterday, we welcomed it with excitement and hope. And what a year it has been, politically; the grab-bag contains the good, the bad and the absurd.
From Kemi Adeosun's NYSC certificate scandal to Abdullahi Ganduje's bribery videos and claimss of the cloning of President Muhammadu Buhari, below are 10 incidents that made the biggest headlines of the year.
10: How Ministers Kemi Adeosun and Adebayo Shittu Dodged NYSC
Kemi Adeosun, then as Finance Minister, was in the news for the wrong reason in July 2018. Premium Times revealed that the London-trained economist did not participate in the mandatory one-year National Youth Service Corps (NYSC) Scheme. She skipped the scheme, despite graduating in 1989 at the age of 22. She went ahead to obtain an illegal exemption certificate. Another member of the Buhari administration, Adebayo Shittu, Minister of Communication was also exposed months later to have skipped the scheme too. While Adeosun eventually resigned her post as Finance Minister, Shittu is still a member of cabinet of the Buhari administration. Shittu claimed he deliberately skipped the scheme, having served his people as a politician during the period in question.
9: A Year of Unprecedented Political Cross-carpeting
Quite a number of big political actors played characters in the chess game that has become Nigeria's political space. From seeking confines for soon-to-fail political ambitions, to seeking shelter from allegations of corruption, it almost got to the point of one week, one defection. Among those who defected are Godswill Akpabio, Bukola Saraki, Shehu Sani, Alao Akala, Olusegun Mimiko, and Yakubu Dogara.
8: Ganduje's Dollar-Stuffed Attire
Perhaps, no video went more viral than that of Abdullahi Ganduje, Governor of Kano State, purportedly collecting wads of dollars as bribe from a contractor. The Governor has asked the public to dismiss the video as mere photoshop, but Nigerians are having none of that and have repeatedly called for his impeachment.
7: When Bishop Oyedepo and Father Mbaka Dabbled into Politics
You are mistaken if you think politics is strictly a secular affair — in Nigeria, anyway. Though, for different reasons, two famous religious leaders were in the news in the same month this year. While Reverend Father Mbaka was at his political altar trying to wheedle Peter Obi, the PDP vice-presidential candidate, into making financial commitment to his ministry, the scene degenerated into absurdity when Peter refused to take the bait. Mbaka resorted to calling Obi all manner of unprintable names.
On his part, Bishop Oyedepo, Founder of Living Faith Church Worldwide, read a literal meaning into a satirical article penned by Dare Olatunji. Basing a part of his sermon on December 2, 2018 on a satirical article about Buhari's supposed cloning. However, while Mbaka has tendered a public apology, Oyedepo has stuck to his guns, refusing to apologise for the error.
Video of Top 10 Political News of 2018
Top 10 Political News of 2018
'Buhari Or Jubril,' Adeosun Gate… The 10 Biggest Political Headlines Of 2018…
6: Buhari Or Jubril?
No story trended — and is still trending — more than the suggestion that President Muhammadu Buhari may have been cloned. Sometime in 2018, the story made the rounds that Buhari had actually died while on his medical vacation, and had been replaced by one Jubril from Sudan. According to the peddlers of this story, the person in Aso Rock is Buhari's look-alike from Sudan. The news trended more than any other in the Nigerian political space, such that even foreign comedians had a field day with it.
5: Oshiomhole's Freudian Slip
Adams Oshiomhole, National Chairman of the All Progressives Congress (APC), trended on social media for days over a blunder he made during a press conference that he held hard on the heels of the controversial Osun governorship rerun election. The rerun election was marred by violence and rigging and Gboyega Oyetola of the APC as the eventual winner. The Edo-born Chairman had said: "I think for democracy to flourish, only people who can accept the pain of rigging, sorry, defeat should participate in an election."
4: That DSS 'Action Movie' at the National Assembly
In August, a group of masked men from the Department of State Security Services (DSS) shut down the National Assembly, preventing lawmakers from accessing the chambers. After series of claims and counter-claims from members of both All Progressives Congress(APC) and Peoples Democratic Party (PDP) concerning at whose bidding the invasion was carried out; Professor 'Yemi Osinbajo, acting President at the time, ordered the immediate dismissal of Lawal Daura as DSS Director-General. He was replaced by Matthew Seiyefa. However, Seiyefa's reign was brief as President Muhammadu Buhari, on his return from medical vacation, replaced him with Yusuf Magaji Bichi. Not much has been heard of Daura's prosecution, though.
3: Obasanjo, Atiku 'Mend' Political Fences
After making a promise that he more or less risks divine damnation if he ever supports anything Atiku-related, former President Olusegun Obasanjo and his second in command during his tenure, Atiku Abubakar, buried the hatchet in October when the latter sought his support for his presidential ambition.
2: Ambode's Aborted Second Term Ambition
For its attendant drama and intrigues, Lagosians will not forget in a jiffy how the incumbent Governor of Lagos State, Akinwumi Ambode's second term dream was scuttled by his political godfather, Bola Ahmed Tinubu. In a flexing of muscle reminiscent of the biblical David-Goliath example, only that everything happened in reverse, it was the political David that threw down the gauntlet, which his political godfather picked up. In the end it was a mere doddle as Ambode later publicly accepted defeat and promised to give his full support to the candidature of Babatunde Sanwo-Olu, his opponent at the primary election and the man backed by Tinubu.
1: Buhari Cheered and Booed During 2019 Budget Presentation
President Muhammadu Buhari was booed and cheered when he presented the 2019 budget to the National Assembly on December 19. While he was given a rousing welcome by his loyalists as he made his way to the floor of the house with shouts of "Sai Buhari, Sai Gasikya," the rousing welcome was short-lived because no sooner had he started presenting the budget than the lawmakers from the opposition party began showing their disapproval. Claims by the President about the strides of his administration were punctuated by screams of "nooooo, noooo'' and "lieeesss" from PDP lawmakers. The President got angry and at a point told the lawmakers: "Distinguished members, let us conduct ourselves properly. The world is watching us. We are supposed to be above this."
Politics
DOCUMENTARY
AddThis
: 
Original Author
: 
SaharaReporters, New York
Disable advertisements
: 
E2%80%98about-700-soldiers-missing-more-2000-trapped%E2%80%99-boko-haram-takes-over-baga target=_blank>EXCLUSIVE: 'About 700 Soldiers Missing, More Than 2,000 Trapped' As Boko Haram Takes Over Baga
As estimated 700 soldiers are missing with more than 2,000 trapped following a Boko Haram attack on Thursday that culminated in the loss of Baga, a town in Kukawa Local Government Area of Borno State, by the Nigerian Army.
A faction of the insurgents loyal to Abu Musab al-Barnawi attacked Baga, lying northeast of Kukawa, and succeeded in dislodging the soldiers and hoisting their flags.
According to an aid worker who spoke with SaharaReporters, "a large number of soldiers are still missing and many others are trapped."
"Boko haram has taken over Baga town," said the source. "More than 2,000 troops are there trapped, and 700 are missing. Air Force jets cannot do anything now because the soldiers are trapped in their midst".
SaharaReporters could not independently verify the figures being mentioned, but a security source said it was "highly possible", considering Baga is the headquarters of the Multinational Joint Task Force (MNJTF) — a formation comprising units, mostly military, from Benin, Cameroon, Chad, Niger, and Nigeria, and boasting between 7,500 and 10,000 personnel.
A security source confirmed the attack and the disappearance of "a high number of soldiers".
"So many soldiers, likely in their hundreds, are missing," he said. "Even the Baga Brigade Commander is back in Maiduguri, which means he must have escaped when he saw that his team was overwhelmed."
The source also confirmed that the insurgents set the MNJTF headquarters ablaze, and made away with military equipment.
The Army, though, continues to deny that the town has been overrun by insurgents.
In a statement released on Friday, Sani Usman, Director of Army Public Relations, said the sidurgents were the ones fleeing.
"Please recall that yesterday, Wednesday 26th December 2018 suspected Boko Haram terrorists attacked the headquarters of 7 Brigade Multinational Joint Task Force (MNJTF), Baga, Borno State, at about 7.00pm," he said in a statement.
"The troops along with their Nigerian Navy counterparts put up a very determined fight to repel the attack throughout the night, while Sector 3 Operation LAFIYA DOLE sent in reinforcement who are in hot pursuit of the terrorists. Similarly, a Search and Rescue team has been constituted.
"The Nigerian Air Force component has also been mobilised and are engaging the fleeing terrorists. Unfortunately, a naval personnel was killed in action. So far, no further details of casualties yet as efforts are ongoing to clear the terrorists hiding in Baga and environs."
Boko Haram
Insurgency
Exclusive
News
AddThis
: 
Featured Image
: 
Original Author
: 
SaharaReporters, New York
Disable advertisements
: 
target=_blank>BREAKING: Buhari Hailed With 'Four Plus Four' As He Arrives In Akwa Ibom To Flag Off Presidential Campaign
President Muhammadu Buhari has arrived the Godswill Akpabio Stadium in Akwa Ibom State for the flag-off of his presidential re-election campaign.
Buhari arrived Uyo, the Akwa Ibom State capital, on Friday afternoon.
He was accompanied to the stadium by politicians on the platform of the All Progressives Congress (APC), amid chants of "four plus four" from the crowd, meaning a seconf term of four years in addition to the current term.
Leaders of the party are currently declaring the campaign open.
Elections
Politics
News
AddThis
: 
Featured Image
: 
Original Author
: 
SaharaReporters, New York
Disable advertisements
: 
My person of the year is the person that had the greatest impact on Nigeria in 2018 for good or ill. The year 2018 provides a marvelous opportunity to choose our next president who will cast or catch  vision for leadership in 2019.
For leadership to exist, a leader must cross paths with crisis. An exemplary leader must meet his "sinister" mate. Imagine Lincoln without the Civil War. Imagine FDR without the Depression. Imagine Mandela without Apartheid. Imagine Awolowo without the Old Wild West. Imagine Lech Walesa without Solidarity Trade Union Movement.
No one of his generation like Sowore has given so much even at the risk of his own life. He has been consistent, constant, dogged, resolute, loud, unfettered, unbought, uncowered, and in the forefront of a political and social revolution to reshape and remake Nigeria and take back Nigeria.
I choose Sowore as my person of the year because  of the following reasons:
1. He has the clairvoyance and perceptivity to look into any troubled situation, discern the problem, and do whatever it takes to remedy the situation.
2. For Nigeria to grow, develop, and be a prosperous and healthy nation, we need a troubleshooter not problem manufacturer. We need a president that recognizes and understands the sufferings of our people. Sowore has consistently championed a better Nigeria.
3. Going by his activism, his sacrifice and service to Nigeria, I'm convinced that he's a leader that will hold up and not fold up. A leader who would face and work through trials and difficulties. Nigeria needs such a president.
4. From his campaigns, speeches, interviews, discussions, Sowore has proven over and over again that he knows what kind of "workout" he needs in order to turn Nigeria around. The seemingly insurmountable myriad of problems facing Nigeria will be part of his "workout." He'll be a president with connected brains.
5. Visions make presidents passionate, thorns keep  them authentic. All his life, thorns have kept him authentic and kept him going. His passion for Nigeria is contagious.
6. As an activist, humanist, and crusader for freedom, equality, and justice, Sowore as president will not administer justice selectively. He'll not protect his own by all means necessary. Sowore is intellectually and spiritually gifted to see a dramatic contrast between the vessel and the contents whether the container exists for the sake of the treasure or not.
7. Sowore has demonstrated the urgency and immediacy of courage in crisis a necessary  leadership quality that would help him to bear the weight of over size expectations of Nigerians in solving our ancient problems. 
When Sowore heard the sound of the canons, he walked toward them. His fearless ideas have sparked quiet revolution by disrupting the political space of Nigeria. He has done what Napoleon could not do!
bjoluwasanmi@gmail.com
Opinion
AddThis
: 
Original Author
: 
Bayo Oluwasanmi
Disable advertisements
: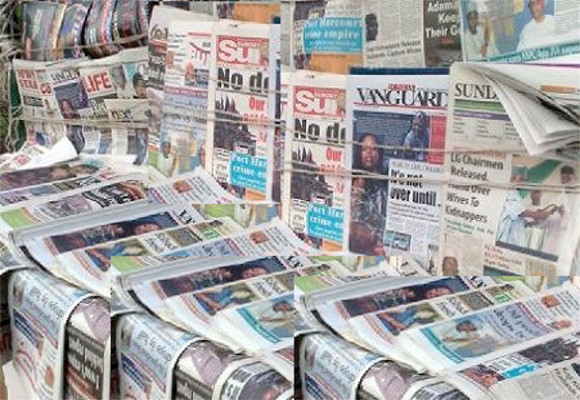 You can also check Sahara Reporters Newspaper Headlines Today